Why We Deployed Soldiers to #EndSARS Protest Locations in Ekiti – Commissioner
The Ekiti State Commissioner for Information and Values Orientation, Akin Omole, says the government deployed soldiers to #EndSARS protest locations in the state to protect the youths demonstrating against police brutality and extrajudicial killings.
He also explained that the measure was taken to prevent hoodlums from hijacking the peaceful protests in the state.
Omole made this known in a statement on Monday night titled, 'Ekiti Debunks Rumour Of Army Harassing Protesters In Ado Ekiti'.
The commissioner described reports "emanating from the social media that soldiers have taken over the Ado Ekiti, the state capital and chased protesters with guns as untrue and misleading."
"Soldiers did not engage the protesters even as they barricaded most roads in the state capital throughout Monday.
"The soldiers were in the state to protect the people, including the protesters as well as to prevent hoodlums and miscreants from hijacking the peaceful protest by hiding behind the demonstration to commit crime and harass innocent citizens," he said.
"While the present administration in Ekiti recognizes and respects the right of peaceful assembly, and in fact, identifies with the people on the demand for good governance, all stakeholders must be mindful of the safety of all lives and both public and private properties in the State.
"Innocent law-abiding citizens should be allowed to go about their lawful businesses without hindrance while there must be due cognisance of the fact that willful destruction of properties will be detrimental to the socio-economic wellbeing of the people," the commissioner added.
Omole noted that Governor Kayode Fayemi has set up a Panel of Enquiry and Restitution for victims of SARS and related abuses to investigate possible cases of police brutality in the state in line with the decision of the governors' forum and the recommendation of the National Economic Council.
The #EndSARS protests rocking the country have continued for almost two weeks with youths calling for a lasting reform of the Nigeria Police Force.
Major highways have been blocked by the youths, thereby, causing gridlock and affecting economic activities.
Suspected hoodlums had also hijacked the #EndSARS campaign in some cities, wreaked havoc on citizens and vandalised public assets in Lagos, Benin, Abuja, amongst other major cities.
The Punch
Labour Minister Dismisses Lagos #EndSARS Panel As Illegal
The Minister of State for Labour and Employment, Festus Keyamo (SAN), on Sunday dismissed the #EndSARS panel set up by the Lagos State Government and the report it presented to state government recently.
Keyamo said it was out of the jurisdiction of the panel to investigate the activities of Federal Government institutions and officials such as the Nigeria Police Force and the Nigerian Army.
The minister, while appearing on Sunday Politics, a current affairs programme on Channels Television which our correspondent monitored from Abuja on Sunday, however, said he was not speaking for the Federal Government.
The panel had stated in its report that at least nine persons were killed on the night soldiers and policemen stormed the Lekki tollgate to disperse #EndSARS protesters, describing the incident as a "massacre in context."
However, Keyamo was asked on Sunday why the President, Major General Muhammadu Buhari (retd.), called for constitution of panels across the states to investigate cases of human rights abuses while the Minister of Information and Culture, Lai Mohammed, would later dismiss the report by the Lagos panel.
He said, "I will not answer this question as a sitting minister. I will answer this question as a Senior Advocate of Nigeria – a member of the Inner Bar, and so I am entitled to my opinion. This is not the Federal Government's position. From me, that panel was an illegal panel. It was totally illegal.
"All lawyers who are listening to me should go back and read the Tribunals of Enquiry Act of Lagos State. It says that the governor will have the powers to inquire into the conduct of any person – underline any person – and chieftaincy matters and any other matter that will promote the good of the public.
"However, 'any person' there was defined in Section 21 to mean public officers of the state. It is defined to mean somebody within the public service of Lagos State or of the local government as the case may be.
"Then, the phrase was used at the end of Section 1 that says 'any matter'…that they can inquire into any matter. People now think that to inquire into any matter, it means that you can just be at large.
"However, if you look at Section 21 again, it says that it has to be within the legislative competence of Lagos State. In other words, it is only people over whom the Lagos State has control that they can inquire into their conduct. If you don't have control over me, you cannot inquire into my conduct.
"Policemen, the Armed Forces, military; they are not under or officers of Lagos State, they are officers of the Federal Government. By virtue of the Constitution, it is only the Federal Government that can control the conduct of policemen and the military. Lagos State cannot be in control; they cannot legislate too, regarding police and military matters; they are on the Exclusive Legislative List."
The Punch
Food for Living: Your Value is Your Influence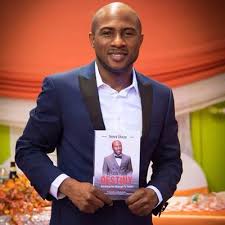 By Henry Ukazu
Dear Destiny Friends,
When you hear the word value, what comes to your mind? Value means different things to different people. To an academic, value might mean their academic credentials; to an employer, value might mean what a prospective employee might bring to the table; to a married partner or someone in a relationship, their value might be their qualities; to a real estate agent, value might mean the net worth of a house, and to an entrepreneur; it might be their asset.
In our contemporary society, when the word value is mentioned, many people think of money, but in reality, value is more than money. Value has a lot to do with your personality and intrinsic qualities which defines you. Value can be regarded as life because it is what you place on someone or something that will determine the respect or recognition that you will give to it. If you value time, you will endeavor to keep to time, if you value education, you will do your best to get a decent grade or education, if you value life, you will do your best to treat human beings fairly.
In business, your value is your bargaining power, when you have great value, you will be able to negotiate well. It's sad to note that sometimes we undervalue ourselves and sell ourselves cheap just because we need certain opportunities. Your true value remains is in who you are and not what people think about you. When you truly know who are, you won't be deterred due to the setbacks and vicissitudes of life.
If you want to gain more in life, have to produce results. Nobody will pay you more than you deserve.  In your potential resides your value. Your capability in life has a lot to do with your mindset. According to Henry Ford, "if you think you can, you are right, if you think you can't you are right". Nobody knows you more than you know yourself. Your value and potential is intangible, you can't see, but you can feel it. Only visionary people with the eyes of an eagle and see the value and potential in your being.
To determine your value, you must know what you are willing to give up and what you can accept to make a deal come through. For instance, if you have a desire to attain a certain ambition in life, you must sacrifice certain interests. Also, if as an upright man, you are asked to accept a kickback/bribe, whatever you demand or accept to be paid you is your value.
Your value does not have to do with where you are, it has a lot to do with where you are heading. So, you might be doing a dirty job or menial job to foot the bills, but that doesn't define you. I remembered working as a security officer for many years in the US while doing my graduate program in New York Law School and even after my program, just because I couldn't find a befitting job. I didn't quit because I know one day an opportunity will present itself which ultimately came to pass.
So, this is to encourage you to hang in there, gain the experience, knowledge, and network wherever you are, you never can tell when it will come in handy. Each and every one of us has a different path to life. What's important is to appreciate the journey and inherent lessons.
There are so many varieties of value. What Mr. A might value might be different from what Mr. B. might value. As human beings, we have different tastes. The same is applicable to different tribes, countries, and continents.  What one tribe, country, or continent might value, might not be appreciated in another location.
Knowing your true value will help you in every aspect of business and life and this can only happen when you believe in yourself. Remember, if nobody believes you, believe in yourself. You need to believe in yourself before people will believe in you. Your confidence in life has a way of attracting people to you and when people believe in you, they can key into your vision. That's how great leaders lead.
Value has a lot to do with location and how you communicate your thoughts. For instance, a bottle of water might be worth $5 in a store, but it might be sold for $10 in a hotel and $20 at the airport. It's instructive to note that it's the same brand of bottle and the same bottle, the only thing that changes is the location. The moral of this post is that when you are not celebrated or feel worthless in a place, have the courage to leave the scene and go to a place where you will be celebrated. Surround yourself with people who see your value and celebrate you.
In conclusion, work on adding value to your life regardless of any path you have chosen in life. As a lady, man, student, politician, businessman, pastor, parent, etc., strive to add value to your life because it will go a long way to enhance your life.
Henry Ukazu writes from New York. He's a Human Capacity & mindset coach. He's also a  public speaker. He works with the New York City Department of Correction as the Legal Coordinator. He's the author of the acclaimed book Design Your Destiny – Actualizing Your Birthright To Success and President of gloemi.com. He can be reached via info@gloemi.com
Empowerment: Pathway to Emerging a Hero!
By Tolulope A. Adegoke
"Your greatest self has been waiting your whole life; don't make it wait any longer." – Dr. Steve Maraboli "(EMP)loy POWER for incre(MENT)= EMPOWERMENT!" -Tolulope A. Adegoke
You are far greater than you have ever imagined or ever dreamed of being. And no matter what you are experiencing in your life right now, trust that all is good and unfolding in your best interest. It may not look pretty, but it is exactly what you need to learn from for you to grow into the person you have been destined to become. Everything occurring in your life has been perfectly orchestrated to inspire your maximal evolution as human being and bring you into your true power. Learn from people, learn from your conscience, and learn from life – this, will empower you and take you to where you are meant to go. Truly, everything has your highest interests in mind, because everything (that is, both good and bad) are working together for your good- Romans 12:2 reveals that: "And we know that all things work together for good to them that love God, to them who are the called according to his purpose."
Romans 8:28 further reveals that: "And be not conformed to this world: but be ye transformed by the renewing of your mind, that ye may prove what is that good, and acceptable, and perfect, will of God."
Within this write up, you will discover many answers to life's most important questions. I pray you find many truths and gain much insight into the way the world, the people and the Word works, and how to succeed with and within it. Ultimately, the answers you are seeking already lie deep within your heart. There is nowhere else to look. Yes, my words may prompt openings for you and serve to help you remember what you already know at your core. But do not doubt that there is, a treasure trove of wisdom, power, and love slumbering within you-waiting to be awakened by your most courageous part. Isn't that incredibly inspiring to know? You already are everything you have always wanted to become. You simply need to do the inner work required to remove the blocks that have been covering- and denying-your original (divine) nature.
What then is EMPOWERMENT? How can you maximize it for your desired change of levels?
The word EMPOWERMENT is the combination of three cogent words as stated here: EMPloy POWER for increMENT – which simply means to Employ POWER for Increments (that is, to be MORE). To Employ means to engage or make use of something, while POWER equals to ABILITY (to do). Increment is a degree by which something is made larger or greater. It could also be said to be 'the action or process of INCREASING especially in quantity or value. It is something gained or added. We can therefore, say that EMPOWERMENT is the Engagement of the Ability (that is, what it takes) or techniques to Increase in value or quantity.
EMPOWERMENT is the intentional act of yielding to a course, for a cause   to being better or transformed from zero to HERO, from nobody to Somebody, from nothing to something, from insignificance to Significance, from raw to refined, from talents into Skills, from mere Skills into Value, and from Values to REWARDS!
Empowerment is the awakening of the Giant that lies within us as individuals for the deliveries of possibilities. It is an infinite exercise of working tenaciously to become better at something or to become a Master, by intentionally subjecting one's self to learning at the feet of Masters the 'HOW' to becoming the 'WHAT' or the THAT or 'WHO'? To become 'WHO', then you must understand the 'HOW'?
We must understand that Learning has its 'Curves' and 'Costs'. The Costs of EMPOWERMENT are:
·        Discipline
·        Working-Inputs
·        Sacrifice
·        Execution
·        Gratitude
Discipline: This is the first rule of Empowerment (Learning). We find so much human errors in our societies today due to lack of DISCIPLINE. Discipline means depriving one's self of his or her comfort (zones) by passing through what is required for the next phase in life in order to become better and greater at something or become a leading example in a specific area of life. There is no great man in life who is truly great that has not adopted discipline as a lifestyle. Discipline means subjecting one's self to authentic obedience at feet of an instructor or mentor or instructions or rules.
Here, you are under instructions or tutelages set by conscience or by (man)-whatever that is learned must be adopted as a lifestyle to be more or become greater. There are values and virtues that are built either consciously and unconsciously, physically and spiritually during this processes. Among others, the following below are the pillars of Discipline:
·        Time Consciousness & Management
·        Appreciating the Costs of Values
·        Understanding Price-tag on Values
·        Humility
·        The Power of Quietness or Silence (To listen swiftly and talkless and think smart
·        Sleepless
·        Reading and Studying
·        Meditation
·        Financial Management (Saving More)
·        Embracing the Company Mentality (Shunning the 'Crowd' Mentality): Crowd means Everybody, while the word Company means just a selected few who aligns with your Purpose, and at the same time maximizes your effects.
Working-Input (Within): This simply means Working Within the boundaries of Knowledge by Wisdom for depth in Understanding. Another word for it is Input. In the process of learning or empowerment, there is usually a curve, where you ultimately surrender what you 'think you know' for things you need to know to be soaked into your being. The more you accumulate knowledge, the more soaked you get. It is a process of chasing after Knowledge for Excellence, so as to be chased by Success in return at every point of execution or delivery (that is, working-out what you have learned or acquired. This also a point of yearning after 'Clarity' which is one of the DNAs of MASTERY or 'Understanding'.  This is the process of studying and meditating on it for deeper REVELATIONS and at the same time to removing the 'blocks' that have been covering- and denying-your original (divine) nature, thereby rediscovering your authentic self- it is Revelation that gives Understanding.
If you do not want your life to end in 'RED' (danger), you must READ and STUDY! Revelation comes first before ELEVATION! Knowledge is LIGHT, and LIGHT is LIFE!
There are many people with stature, volume and age, yet lack LIGHT (Understanding)…It is light that separates a dullard from a GENIUS! It is Light that separates a pupil from the Master. The light you carry matters in life – it is what determines your levels in reality, it determines your level of Command in core aspects of life, being that you have gained Mastery, you have become a MASTER!
Light is CLARITY, it is MASTERY (and this is the state of the authentic). This is the time to avoid any pattern of distraction so as to enjoy and engage the light that you are about access from this write-up for Peak Performances to deliver possibilities in People, Corporates and Nations at large.
Relentless Commitment to Daily Growth is key for global relevance. I refer to it as the White-Belt Mentality – this is when you Write on a journal daily, Meditate, Focus, Reflect, Ponder, and Handcraft your days intentionally for positive out-comes.  If Knowledge is POWER, then learning is your Super-Power! Knowledge isn't just power as people say, it is the application of Knowledge that guarantees profit! Empowerment improves you enough to be irresistibly NEEDED, that is, when you are loaded with relevant contents that solves problems, you will be a force to reckon with, even if they do not like you as a person, but the solutions you carry will make you attractive enough to be their only CHANCE of survival!
The fact is, anybody can be Empowered; in fact, everybody needs EMPOWERMENT – the more we learn, the more fit we are to Lead others and EARN. Any zero can become a HERO, and any HERO can become a greater HERO! That is why great are not relenting in being better to be greater – they all want to be MORE – they are not satisfied with little, they are expanding so that the people under them can become more and better as well (that's why their brands of solutions are simplified, accessible and affordable).
The day you become satisfied with little is the day you start becoming little! Never settle for convenience over destiny! A lot of destinies are hanging on your shoulders for survival; if you refuse to dare for more, it means that you are only living for yourself alone – there are destinies attached to your values, virtues and presence on Earth! To be consistently more, you need to seek KNOWLEDGE per time regardless of your age or level of attainment in life. That is why you have the Company of people you keep who are wired to charge or spur you up to being better and as well maximize your effect. We also need to maximize our connection with the internet, a wise user of a computer puts his or her system on Auto-Update, why? to get updated, upgraded with the latest versions of software online for maximum outputs on the computer and efficient deliveries of services through it. As human beings, we get upgraded, updated by Knowledge through Wisdom for Understanding and maximum deliveries so as not to be stuck in yesterday! The Knowledge or anointing of yesterday is not enough for today! Today is today! What you have acquired today with sweat may become obsolete tomorrow if you fail or refuse to upgrade to the latest version of thoughts, reasoning, and know-how.
Sacrifice: This is definitely not a strange word to a majority across the world, especially the great minds who are great mines.  Sacrifice simply means 'to surrender what you have in order to secure or receive what you NEED! It means surrendering WHAT you are so as to become WHO you desire to become! It also means surrendering WHAT you are in order to become WHO you desire to be! It simply means surrendering where you are so as to arrive at WHERE you desire or need to be. Therefore, sacrifice means letting-go of your WANTS in order to have your NEEDS met! Children (little minds) gives offerings, while Kings (great minds) offers SACRIFICES! We give up 'WHAT' we WANT when we NEED POWER! Power is a necessity in this journey of life in order to fulfil destiny or divine purpose. For every Sacrifice, there is a Scar (this Scar connotes the Costs of the Sacrifice). The scar is what decorates your being, it tells your stories in your glory. I would say that, 'Do not envy Success…kindly envy SACRIFICE! The volume of Sacrifice determines where you would surface (that is, appear), either at the Peak or beneath. Sacrifice is the covenant requirement for every next level of greatness. It cracks the code for each levels of greatness and unravels mysteries, it shakes the Heavens and causes Divinity to intervene in Humanity!
Execution: This simply means 'To Work-It-Out! It is the process of giving birth to the Knowledge acquired through the volume of light (Understanding) that we carry or have received. This is the Out-put of what has been Put-into you over time (that is, engaging the Knowledge which you have been soaked with). This is where Knowledge turns into formulas through Understanding (Light) by Wisdom. This, is where you make it happen on the field called REALITY…We gather Ability through Knowledge, and we transform it into REALITY based on the level of Understanding which we have or carry, then profit from it by Wisdom! When life tells you NO! Ask yourself, What AM I capable of? Winners does not quit or make excuses, Winners only EXECUTE continuously till they get it right! The likes of Nikola Tesla, Thomas Edison, Abraham Lincoln, Mark Zuckerberg, Bill Gate among others had their share of trying moments, their moments of pain which they burned as fuel to acquire the gains we all celebrate today. These ones didn't give up on the Light they carry or carried, rather, they illuminated or keep illuminating the world by continuous practices. Though, they may have failed or fail severally, but there is always a Bounce-Back-Power for every true Winner, which is fostered by Strong-Will or DETERMINATION.
Majority across the world are not usually interested in the 'HOW' (Process), but in the 'WHAT' (Results or happenings). For example, WHAT happened? WHAT did he/she do? WHAT did he say? WHAT did he give? WHAT did or does he/she has to offer? etc., because majority are only interested What has been or is achieved, they are not interested in knowing the HOW (PROCESSES or Cost) of what it took or takes to be WHAT or WHO. Only a few with great depth would ask 'HOW' he/she made it, or HOW he won the Election…the steps he took, the people he aligned with, the Sacrifices he offered, the Disciplines he adopted as lifestyle, the 'helps' rendered that attracted divine assistance or intervention, the favors he requested, the sleepless nights, the hours of Meditation, his Think-tanks (technocrats).
Small people wants summaries, and only want to live on survival, they do not have time to 'go and grow through' the processes of becoming…they only want their cakes NOW, just like ESAU in the Holy Bible who sold his birth-right because he was hungry and in a haste just to satisfy his belly without bothering to have an understanding of what it would cost him to lose the treasure that lies with his being!
The point of execution is always an opportunity to show-case what you have been cooking through the tool of Knowledge. It is an opportunity to show-off and show up! It is an opportunity to tell the world that I AM HERE-though, I have been here, but it has been behind the scene. Cooking is the right application of HEAT! It is therefore time to serve your MEAL (Products or Solutions) to the world!
Execution is the process of giving birth to what was conceived in the process of learning, just like a pregnant woman who has been pregnant; it is natural to expect her to deliver after nine months of carrying the fetus (baby) in her womb. The same thing goes to you and I; it is time for us to deliver the future, because it lies within us. Ideas are FUTURE conceived within us, packaged as information, encrypted in the Knowledge that man absorbs to deliver his generation at every point of need during execution. Being pregnant is not enough, delivery is a must! The same goes to learning; being soaked with Knowledge is not enough, but Execution (putting it into good use) is what is expected of all true learners. The Holy Book reveals "For the earnest expectation of the creature waiteth for the manifestation of the sons of God." (Romans 8:19). This means that, everything, everyone is waiting for you to show up and deliver the FUTURE (Treasures or Solutions) that lies within you as a deliverer, which has been deposited in you for your generation(s). If you do not show up (Manifest), your generation may be bounded or be in bondage for years; just like Moses (a Jew) who grew up in Pharaoh's Palace (in Egypt); he assimilated the doctrines, he was soaked in the Egyptians traditions (knowledge) for years, but after so many years that the Israelites had been in bondage, God called Moses at the age of 70 (years) to deliver his people (the Israelites) with the Light which had been deposited into him for years – all this while, before Moses showed-up for the Israelites, they were all in the captivity of the Egyptians. So, if you do not show up (that is, birth the Knowledge, Wisdom, Understanding of the Skills, Values, Virtues that you have been soaked with and nursing over the years), you might be holding your generation(s) to ransom! You may not get it right at first, be free to try again, again and again; there will be a day that you will get it right and gain from the rewards that comes with it (through the pains which you have burned as fuel through determination and strong-will) Get up, go to work and work it out! Destinies are waiting on you; your generation is waiting for you to show up! Take responsibility like David took against Goliath!
The anointing upon your life isn't just a blessing, but responsibility on your shoulders to birthing solutions that will deliver you generation, even the ones yet unborn. Therefore, instead of being a container of blessings, I charge you now to be a channel, so that these solutions can flow through you unto others. Execute and Excel!
Gratitude: This is a state of the authentic, it is a state of bliss, it is a natural force or lifestyle that preserves, perfects our outputs(efforts) and blessings. Gratitude means Gr(eat)ATTITUDE which means- an attitude that is exclusive to only GREAT Minds who have the depth to look back at what they were and the Mighty hands that picked them up to arrive at where they are at the moment. Small minds make small People-Small people are not usually grateful, they complain about everything, they don't have clear minds and are not free in spirit. Gratitude is an attitude that when adopted as lifestyle takes us to great altitudes in life. The first step of GRATITUDE is- ACKNOWLEDGING The Maker, God Almighty in all things. Secondly, CELEBRATING your teachers or mentors who have invested time and energy to impart you with the Light (Understanding) that they carry. Thirdly, Celebrate and Appreciate your Supporters (they believed in you when others couldn't, even when you thought you couldn't, these ones inspired you could, then you did it! Lastly, Celebrate Yourself for being dedicated and tenacious toward the achievement of Success. Take a break, travel, rest well, eat well, have fun, then go back to study for the next phase or level of Success. Re-engage the formulas for Success, that is, the Costs of Empowerment again and again to be More and Greater and Better!
Re-examine your life
It is very important that you know and understand where and why you need improvement, then go after relevant Knowledge that treats or solves your weak areas…An unexamined life is not worth living! A dis-empowered life will remain an imprisoned life-it is not worth living. Maximize every condition you go through to be better and for the well-being of Mankind. Be responsible, even in tough-times…never lose your head in tough times, never lose your heart at all times. Empowerment builds your VISION.
VISION is powered by the following sights:
·        Eye-sights
·        Insights
·        Hind-sights
·        Fore-sights
·        Mind-sights
VISION enlightens and opens you up to illuminate Mankind, thereby translating them into the True light from darkness. You are an embodiment of treasures/solutions; I charge you to UNLEASH! I charge you to Man-i–fest! Any determined zero can become The HERO! I trust that this write up in has briefly explained the 'HOW' to you with relevant examples towards becoming POSSIBLE where you have been described IMPOSSIBLE! you must therefore read, study and follow the teachings in it to the end. You will become an ABILITY on motion in the delivery of possibilities (of) Peoples, Corporates and Nations! It is your vision(s) that determines the extent or size(s) of your mission. Friends, we are on a mission, I encourage you to power your vision by Light. Psalm 119: 130 reveals: "The entrance of the words giveth light; it giveth understanding unto the simple." To me, the word simple connotes HUMILITY.
You are on a journey to global relevance that will culminate to you emerging the greater HERO you desire to become in your generation! Simply drop your pride and enjoy the ride to your heroic destiny! The world needs the hero they can believe in. You do not need to be a demi-god to be a hero, you just need to believe that you are one- God gives GRACE to the humble. It's all within you! You are an embodiment of treasure, please do not call it trash! Dreams comes through, only when you work it out! You can be far better than the exemplars you look up to. Yes! You can be greater!
Thank you all for reading.