Adekunle Gold Toasts Wife, Simi, as She Releases 'Omo Charlie Champagne'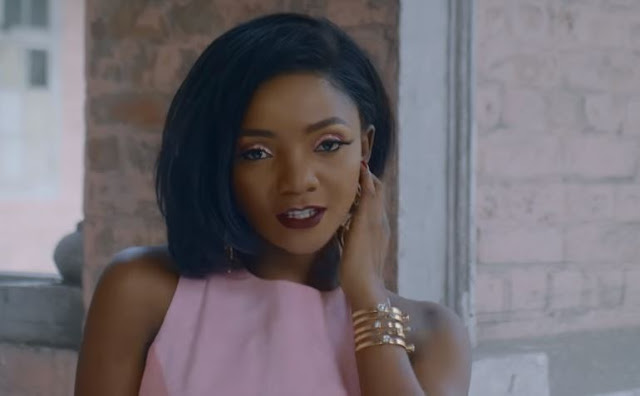 Adekunle Gold, husband of Alternative superstar Simi, has taken to his Instagram page to celebrate his wife as she marks her birthday and also released a new album.
Simi released her much anticipated album Omo Charlie Champagne with a heartfelt dedication to her late father.
The News Agency of Nigeria reports that Amasiko singer took to her Instagram page on Friday, @simplysimi to announce the 13-track album produced by Vtek, Oscar, Legendury Beat and Season with all the songs written by her.
She wrote, "When I was compiling this album, I knew I wanted to dedicate it to my daddy, Engr. Charles Oladele Ogunleye – who passed in 2014. I'm blessed to have come this far.
"I'm blessed that it was possible for me. I do not take this for granted. I couldn't possibly be more thankful for this journey.
"To have amazing people like you supporting me everyday is absolute Magic! I love you.
"#OmoCharlieChampgne is OUT NOW!!!! Yessss! I'm thankful to all the amazing people that made this possible –
"If it's 12am in your area, go on all the platforms and listen to #OmoCharlieChampagne Vol. 1," Simi said.
The album release also marked the singer's birthday, her first since she got married to fellow singer, Adekunle Gold who sent out birthday wishes through his Instagram page @Adekunlegold.
He wrote, "First birthday as Mrs. Kosoko. Older by a year but sexier than ever. Happy birthday Omo Charlie Champagne. Love you forever."
Following the album's release, fans took to Twitter to praise Simi's prowess, causing the album to become the second most trending topic on Nigerian Twitter at the time of this report.
@Abbyfamous wrote, "So, I waited for this. Simi is never a disappointment! She's just as ever amazing and beautiful in everything, her lyrics, voice and heart. She's such beauty.
"I have listened to this album on Boom, and it continues all day. I Stan your Queenship! Happy Birthday Sweet!"
@_detola tweeted, "I am staying up all night to learn every damn words from #OmoCharlieChampagne it's worth every penny guys!
"It made me cry,laugh,think,chill. Simi is not only intelligent and talented , she's GOLD."
@Drews_daughter said, "This album is food for the soul. The Simi army has been fed. Thank you queen @SympLySimi Many more years."
@Beulahonoh tweeted, "My fav track in @SympLySimi 's omo Charlie champagne album I guess is 'Mind your Bizness' 🎶 ft Falz, has been on my repeat.
"It has an important message for all them Amebo. Happy birthday Simi! May God bless you. Keep making awesome Music."
'Omo Charlie Champagne' swiftly follows her acclaimed 2017 eponymous album 'Simisola' which went on to win 'Album of the Year' at the Headies and contained a bunch of fantastic singles, including 'Joromi' and 'Lovin."
(NAN)
I Just Had My First Kiss, Rema Reveals
Nigerian teenage sensation and Mavin act, Rema just had his first kiss and we can bet several hearts have been broken with this revelation.
Being one of the A-list artistes in the country at the moment might not give him enough time for romance as studio sessions, shows and so on could take up a lot of time.
However, it appears Rema might just be living life like a normal teenager behind the camera.
The singer who is hardly active on social media took to his Twitter page to announce that he just had his first kiss.
Rema has just shattered the hearts of many with this revelation and the lucky girl still remains a mystery.
Nigerian Movies Generated N7bn in Cinemas in 2019 – NVFCB
The National Film and Video Censors Board says Nigerian movies generated nearly between N6.4bn and N6.7bn at cinemas nationwide in 2019.
According to the body responsible for the regulation of movies in Nigeria, it was evident that the sector was going massively. The Executive Director, Adedayo Thomas, said this during an interview with The PUNCH on Sunday.
"The box office generated almost N7bn in 2019. Between N6.4bn an N6.7bn was generated. But from information at our disposal, money generated from DVD sales may have been higher. This is because less than 20 percent of the population is watching cinema," he said.
According to the body responsible for the regulation of movies in Nigeria, it was evident that the sector was going massively. The Executive Director, Adedayo Thomas, said this during an interview with The PUNCH on Sunday. [SaharaReporters]
Quite a number of movies were released in 2019 with most of them making big bucks
running into hundreds of millions. From Merry Men 2, The Bling Lagosian and Living in Bondage, the sequel, these movies left Nigerians going spending a huge chunk of their cash at the cinemas.
Justin Bieber Says He's Been 'Recently Diagnosed with Lyme Disease'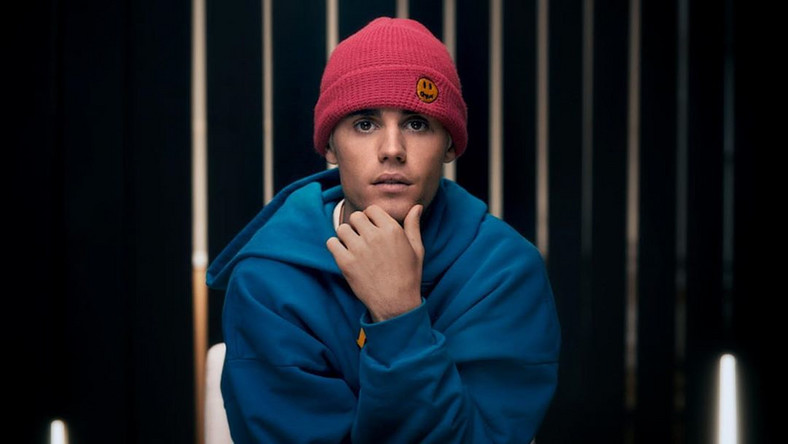 Justin Bieber has come out to announce that he is battling Lyme disease.
The made this known via his Instagram page on Wednesday, January 8, 2020, while dispelling the rumours that the reason behind his frail look is because of the use of hard drugs.
"While a lot of people kept saying Justin Bieber looks like shit, on meth, etc. they failed to realize I've been recently diagnosed with Lyme disease, not only that but had a serious case of chronic mono which affected my, skin, brain function, energy, and overall health.
"These things will be explained further in a docu series I'm putting on YouTube shortly.. you can learn all that I've been battling and OVERCOMING!! It's been a rough couple years but getting the right treatment that will help treat this so far incurable disease and I will be back and better than ever NO CAP," he wrote.
Lyme disease, also known as Lyme borreliosis, is an infectious disease caused by the Borrelia bacterium which is spread by ticks. The most common sign of infection is an expanding area of redness on the skin, known as erythema migrans, that appears at the site of the tick bite about a week after it occurred.