BBNaija 5: Eric and Erica Off to a Good Romantic Start
Apart from sharing the same name in the masculine and feminine equivalents, it seems Eric and Erica are bent on hitting on each other in the most romantic way. As the mates settled in, Erica shared a mild voltage moment with Eric that involved beard touching, looking into each other's eyes while lying on his lap. Well, no one can deny that the actress and the six footer really shared an intimate moment. The intimacy lasted minutes.
The duo may have been drawn together by name resemblance.
As usual, the mates were welcomed by the new Big Brother voice, and were treated to a 5-minute tour of the new house right before a round table introduction over food and drinks.
The new housemates played a few games into the night probably to hoist the 'getting to know you' flag. So far, it's obvious we have the big talker in the place of Neo who spoke extensively about his journey to the house and his famously polygamous family.
We can also spot the house chef in Ka3na who immediately took charge of kitchen duties.
All fingers are crossed awaiting the intrigues, thrills, scandals and possible 'entanglements'.
Among Guys I Dumped Was One Whose Toilet Hygiene Was Bad
Media personality, Toke Makinwa has disclosed that she has once dumped a guy because of his toilet hygiene.
According to the media personality, the guy's toilet hygiene was very bad.
She tweeted;
I have ended a relationship before because his toilet hygiene was bad, like zero
When asked why she didn't try changing the guy, Toke Makinwa responded by saying she's not the guy's mother or a rehabilitation centre.
She wrote in response;
I am not his mother, I am not a rehabilitation center, I am not his fixer. Common hygiene is every individual's right pls.
Naijaloaded
Boyfriend, Friends Beat Up Girl for Alleged Cheating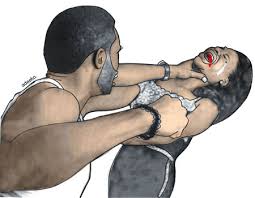 A young lady has received severe beatings from his boyfriend and his friends after she was allegedly caught cheating on her guy.
This is true from a viral video that has just surfaced online on social media.
The viral video sighted by OccupyGh.com captures the exact moment the young lady believed to be Nigerian is lashed by her boyfriend and his friends.
It is alleged that she was caned of allegedly cheating on his boyfriend.
She cried out in the video and yet, the irate boys continue to beat her to stupor.
They poured water on her back to enhance the beatings while they delivered it on her poor back.
EX-BBN Housemate Bares Boobs in New Video
Former Big Brother Naija housemate, Ella is currently the talk of social media after a video of her baring her boobs surfaced on the internet.
Ella went unclad in her upper body while doing an Instagram live interacting with her fans, and in the video sighted online, she could be seen exposing her melons, barely covered with her hands while her nipples nearly slipped through her fingers.
She was practically having fun…