British Prime Minister, Fiancée Announce Birth of Baby Boy
British Prime Minister Boris Johnson's fiancée, Carrie Symonds, on Wednesday, gave birth to a "healthy baby boy" in a London hospital, a spokesman for the couple said.
"Both mother and baby are doing very well," the spokesman said in a surprise announcement, as Symonds was not thought to be due until later in the year.
(AFP)
Paseda's Disability Foundation Scores Another High, Builds Home for PLWD, Hosts Personalities
By Eric Elezuo
The Focus on Disability Foundation, a non for profit organization, saddled with the responsibility of creating and providing new life and hope for people living with disability, has scored another high in its unmatched efforts at looking for the disabled with a magnificent edifice to accommodate the disabled of diverse nature.
The multi-roomed bungalow with modern and recreational facilities, which is situated in Odogbolu Local Government of Ogun State, was commissioned in the presence of dignitaries from across the length and breadth of the state, who took turns to inspect the facility, and applaud the visioner, and Founder, Focus on Disability Foundation, Mr. Abiodun Enilari Paseda.
Below are more pictorial events that took place between March 19 and date when Mr Paseda was in town, and hosted various dignitaries during an inspection tour of the facility:
Paseda, who is based in the United Kingdom, is known for his passion to uplift the standard of living of people living with disabilities across the globe, especially in Nigeria, Ghana and England where his impact has been greatly felt so far.
The Task Ahead Acting IGP Usman Alkali Baba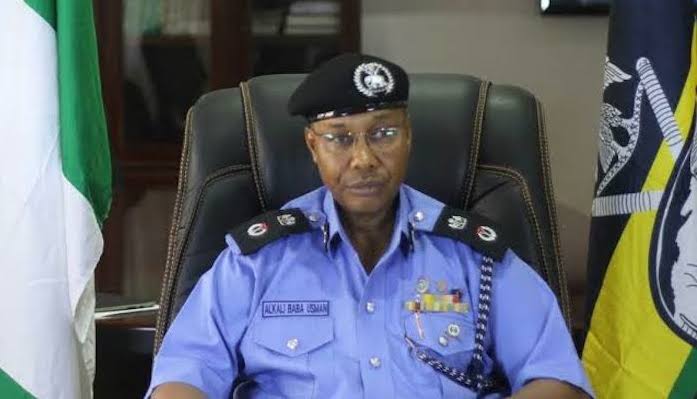 By Eric Elezuo
During the week, the Minister of Police Affairs, Maigari Dingyadi, sold Nigerians a dummy while explaining the rationale behind the sacking of former Inspector of Police, Mihammed Adamu, whose tenure was extended to three months just one month after, and replacing him with Deputy Inspector General of Police, Usman Baba, with immediate effect.
Asking Nigerians to cut President Muhammadu Buhari a slack in his decision to terminate the former's appointment and appointing Buba, Dingyadi said that "After a thorough check of a shortlist of suitably qualified police officers from the rank of DIGs and AIGs, who are eligible police officers, eligible for appointment as I-G, in line with Section 7, Sub-section 2 of the Nigeria Police Act (2020); and having regards to seniority, professionalism, a record of service and competence, the president has approved the appointment of an acting I-G, in the person of Usman Alkali Baba, with immediate effect.
"These changes are in line with the determination of the president to rejig the security architecture and to ensure that the security challenges bedevilling the nation are brought to an end.
"The president has, therefore, charged the new appointee to rise to the challenge to ensure policing reform policy of this administration are fully prioritised and implemented to enable the police to perform most effectively for the peace and security of lives and property of all Nigerians."
Setting aside the politics of Baba's appointment in terms of eligibility and more, it is worthy of note that the task ahead of the new police boss is enormous, and requires undaunted fear, professionalism and clout to undertake. The new IGP must be willing to call a spade a spade to reunify a country that has so factionalised along ethnic and religious lines even in the area of security.
In recent times, Imo State and the entire South East region have become a hotspot of unbridled hooliganism and unchecked vandalism. The unprovoked attacks on security facilities and personnel has become rampant, and needed urgent attention. Perhaps that explains the reason behind the sacking of Adamu. He appeared helpless in the face of bloody activities of the unknown gunmen in the area. His speedy heaping of blame on the Indigenous Peoples of Biafra (IPOB) as the perpetrators of the act without due diligence may have suggested that the former police boss had already ran out of ideas, and was just occupying space waiting for the supposed three months to elapse.
Baba is therefore, saddled with the responsibility of unmasking the forces behind the incessant killings, kidnappings, looting and jailbreaks among a whole lot of vices prevalent in the country presently.
While tongues are already wagging from many quarters concerning the rationale behind his appointment, Baba has to prove that he is equal to the task, and jettison the ethnic coloration in the discharge of his duties.
Taking into cognisance that Nigerians have lost fate in what is generally referred to as Buhari's Fulanisation of the country, Baba must prove that he is not another instrument of bigotry and ethnic cleansing.
He will do well to be the Inspector General of the Nigeria Police, and not for a section of the country as so many are wont to believe.
The Boss Newspaper
Prominent Politician, Cleric's Son, Odumbaku Declares for Ojodu LCDA Chair
By Eric Elezuo
The prestigious Excellence Hotel, located on Ogba, Ikeja, was a beehive of activity over the weekend as David Oluwasegun Odunmbaku, the secretary of Ikeja Local Government Area and the 'warrior' son of prolific Lagos politician and accomplished cleric, Cardinal James Odumbaku, declared his intention to contest the chairmanship of Ojudu Local council Development Area in the forthcoming grassroots election.
David Odumbaku is a Harvard trained professional, who had learnt the ropes of administration, berthing at a prestigious office of the secretary of one of the influential local government areas in Lagos State.
Making his declaration, Odumbaku said his mission to Ojudu LCDA is nothing but to serve and continue to serve.
"My passion for the people is what is driving my intention to contest the election. I just want to serve, and deliver the best of the dividend of democracy to the people of Ojudu," he said.
Speaking however, on his son's aspirations, Cardinal James Odumbaku, popularly known as Baba Eto, who is a revered politician in Lagos and preacher of the word, said David is endowed with the can-do-attitude to deliver good governance to the people of the council and beyond.  he said that David has passed through time and tutelage, and is very fit to handle the dictates of the office of the chairman, according to party rules.
"David Olusegun Odumbaku has been council secretary in Ikeja Local Government for four years under Honourable Wale Ogunlami without blemish. He was supposed to be chairman in the first instance, but Asiwaju Bola Ahmed Tinubu said no he has to learn.
"Again in the second leg, Asiwaju said he should not go for the chairmanship, but go for the secretary position, which is the power house of any local government administration so that he can learn more. Now, another four years is gone, or about to expire. So it behoves on me to encourage him after having a very excellent education in Europe. He is a Harvard alumnus. His academic achievements are voluminous that I can't run it offhand, but his resume is a clear indication of what I'm saying," Odumbaku said as a matter of fact.
He added that David Odumbaku is a power house of experience and knowledge, having learnt from his father, who himself was taught by the prolific Bola Ahmed Tinubu. He further praised Tinubu for his democratic principles and  as the brain behind the establishment of the Ojudu LCDA among others, saying he supervised the establishment on behalf of Tinubu.
"What David has in stock as a son of a politician, who himself was trained by Tinubu, is a testimony of the fact that he can't fail, and that is because he has never failed.
"We are proving to the world that David Odumbaku is capable of running the administration of Ojudu LCDA, which of course I am the founding father, acting on instruction by Asiwaju that we should go and make some adjustment from the existing 20 local governments to 57 with additional 37 LGAs.
"So today, we are showing the world today through Ojudu LCDA what Odumbaku David is all about. Because we believe in democracy of which Tinubu is the bedrock, we are confidence that he will win the next election as Ojudu LCDA chairman, and even beyond. It may interest you to know that everyone is ably represented at this declaration exercise; leaders, community representatives, artisans and many more. The youths must grow…that's the slogan of Asiwaju," Odumbaku added.
"On why he chose to use his son at this time, having been instrumental to establishing many Lagosians politically and otherwise, Odumbaku said:
"I chose my son at the very last. You know I have been sponsoring other people with my money and personality, with the permission and blessing of Asiwaju Tinubu, putting people in respective positions in politics, ministry, local government administration, but I decided to sponsor my own child in the final analysis, and not without the blessing of Asiwaju.
"Now, I reasoned that with God-given opportunity and permission of Asiwaju Tinubu, I should try my own biological son, who is knowledgeable and has the capacity to handle things according to the dictates of our great party, All Progressives Congress (APC). Note that everyone is my son, however," Odumbaku further revealed.
He remarked that time has come for Tinubu to run the affairs of the country, Nigeria, having paid his dues in raising men and women of substance to man various political arms of the nation.
"And for the avoidance of doubt, I am not only desirous of David Odumbaku becoming the Chaiman of Ojudu LCDA, also that Asiwaju becomes the President of Nigeria – QED," he concluded.
The Lagos State LGA polls is expected to hold in June.