COVID-19 Patient Delivered of Twins at LUTH
A 22-year-old COVID-19 patient has been delivered of a set of twins at the Lagos University Teaching Hospital, Idi Araba, Surulere.
The Lagos State Commissioner for Health, Professor Akin Abayomi, stated this in a tweet on Tuesday.
He noted that the woman was the fourth coronavirus patient to be delivered of babies at the hospital.
"Today, 19th May, 2020 @LUTHofficial recorded the fourth delivery involving #COVID19 cases.
"The latest is the delivery of twins – (boy and girl) 3.25kg and 3.2kg, respectively. The mother, a 22-year-old lady, tested positive for #COVID19 and was admitted for treatment and necessary observations for the last stage of pregnancy.
"The delivery was carried out through successful Cesarean Section by the medical team@LUTHofficial," Abayomi wrote.
The commissioner thanked the doctors, nurses and other health workers at the hospital for their dedication and diligence.
He appealed to residents with symptoms of COVID-19, irrespective of their state of health, to go for testing and treatment.
The Punch
'I Faked My Own death to Escape Financial Pressure from Family'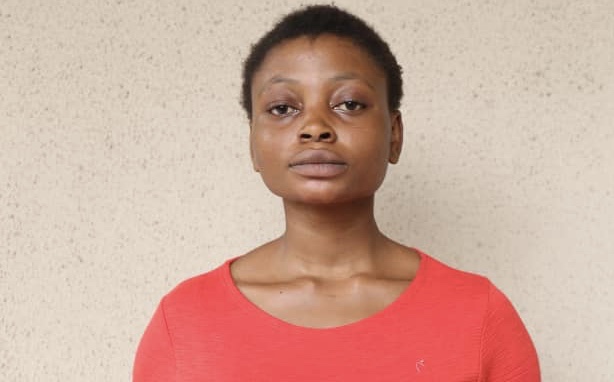 A 19-year-old girl, Margaret Ikumu, of Oni community in Oju Local Government Area of Benue, has faked her own death on social media to avoid financial pressure from her mother.
A statement signed by DSP Bala Elkana, the Police Public Relations Officer in Lagos State, made this known on Sunday.
Elkana said that Ikumu, through her Facebook account, reported to have died a few days ago and was secretly buried by her two friends, Marvelous Mary and Nneka Buddy, at Ajah area.
"The family of the fake deceased further stated that they were able to establish contact with the said friends who confirmed to them that their daughter is dead.
"To make them believe that the girl is dead, they sent WhatsApp chats to a member of the girl's family with picture of a casket showing that the girl is buried.
"The family also got in touch with a man on phone who claimed to be her boyfriend. He corroborated the claim that she is dead," he said.
Elkana said that the girl was eventually found by the Police to be alive and was working as a home help in an estate at Ajah.
"When her employer saw the report of her purported death, they quickly informed the Police and she was brought to Ajah Police Station.
"In her statement, she (Ikumu) confessed to have created the Facebook account and posted her obituary with intent to keep her family away from her.
"She said that her mother was putting financial pressure on her by constantly demanding that she sends money to her," he said.
Elkana said that the girl was apparently bitter with her mother and uncles over their inability to sponsor her education after the death of her father.
He said that Ikumu came to Lagos to work with a view to saving some money and returning to school.
(NAN)
Bizarre! Man Sets Sister Ablaze During Argument
The Lagos State Police Command has confirmed the arrest of one Chima for allegedly setting ablaze his elder sister, identified simply as Victoria, at their place of residence by the CAC bus stop in the Okokomaiko area of Ojo.
PUNCH Metro gathered that the siblings were assisting their mother, who was cooking in the kitchen, when trouble started between Victoria and him.
It was learnt that the mother cautioned Victoria against cohabitating with men since she had a home, but an argument ensued between them and Victoria allegedly disrespected her in the process.
Chima, who was angered by what Victoria did to their mother, reportedly grabbed a keg filled with petrol, hit his sister with it and the content spilled on her and their mother.
This was followed by an explosion and the mother and sister were burnt in the process.
In a bid to rescue them, PUNCH Metro gathered that neighbours rushed them to a nearby hospital in Okokomaiko, from where Victoria, who sustained severe burns, was referred to the General Hospital in Igando. However, Victoria died due to the severity of the burns, but the mother survived.
PUNCH Metro gathered that after Chima realised what he had done, he attempted to flee from the scene of the incident, but he was apprehended by youths in the community, who heard the distress call of the victims, just as smoke was coming out from their kitchen.
The neighbours reportedly extinguished the fire and handed over Chima to the police.
When contacted, the state Police Public Relations Officer, Bala Elkana, confirmed Chima's arrest, adding that during interrogation, he confessed to setting his sister ablaze for disrespecting their mother.
The PPRO said, "According to the suspect, he set his elder sister ablaze, because she disrespected their mother. The mother was cooking when the brother threw a keg of petrol at the sister and an explosion occurred. The mother also suffered burns, but she is fine, while the sister could not make it.
"The brother has been arrested and the case has been transferred to the State Criminal Investigation and Intelligence Department, Panti, Yaba, for discrete investigation. He will soon be charged. Investigation is ongoing."
The Punch
Money Makes One More Useful to God, Says Reno Omokri
A former presidential adviser, Reno Omokri, who prides himself as Buhari's tormentator, has shared his thoughts on money and its importance.
The former aide to ex-president Goodluck Jonathan stated through his instagram handle that money is very important in life and makes people more useful, even to God.
"Money increases your ability to do good. No matter how good you think you are, if you don't have money, you can't do much good. If all the Good Samaritan had was sympathy, would Christ have immortalised him? Money makes you more useful even to God. God's children don't have to be poor. Poverty means you are wasting the death of Christ. "you know the grace of our Lord Jesus Christ, that though he was rich, yet for your sake he became poor, so that you through his poverty might become rich"-2 Corinthians 8:9"