Food for Living: A New Nigeria is Still Possible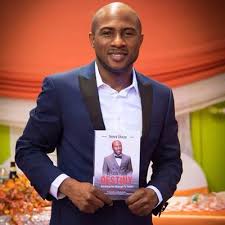 By Henry Ukazu
Dear Destiny Friends,
I will like to begin this article with a plea to my dear friends who are not Nigerians: please bear with me.
To those who don't know my origin; I'm originally Nigerian before I became a United States Citizen.
To those of you who don't know about October 1, 2021; Nigeria celebrated her 61st independence anniversary on that day.
It is pertinent to note that Nigeria was colonized by the British until she was ready to govern herself. But the question we need to ask ourselves is, is Nigeria truly independent?
Independence means different things to different people. Depending on the rubric that is used. To some, it means freedom to decide what one wants. It can also mean financial independence. One can even appreciate independence from a master-mentee point of view where the later by begins his/her entrepreneurial journey.
Nigeria became a British protectorate in 1901 and since then, we have had four republics. The first republic started from 1960 -1979, the second republic started from 1979-1983, the third republic started from 1992-1993, while the fourth republic started from 1999- date (2021). It's my personal hope and desire that Nigerians will not experience a fifth republic by getting a good leader who will see Nigeria as one regardless of where one comes from. We truly need a leader who can unite the country and not one who will disintegrate it because that's the feelings of most Nigerians in the Southern part of the country, who are clamoring for self-determination because of how they are being treated. Sentiments apart, if we cannot live in peace, it's imperative we separate in peace. It's not compulsory to live together, especially when the system is not working.
When we take a statistical test about how Nigeria has fared in the last 61 years, we can reasonably conclude that we have not developed and progressed as expected when compared to our counterparts. Let's not look too far, Ghana got her independence in 1957 from Britain. Nigeria was due to gain her independence around that time, but due to technicality, it didn't come through. When you look at the development and growth that has occurred in Nigeria, you will just wonder if we are cursed as a country. Our leaders have really failed us, they have used poverty, ethnicity, religion, and tribalism to divide the hapless citizens who don't realize the power they have.
It is rightly stated that every country, nation, or community gets the kind of leader they deserve. This is because if the citizens know what they want, they will put in the works to get results. It is because of lack of accountability that our leaders misbehave as they know they won't be held accountable by the citizens, and to some extent, the courts when they embezzle public funds.
The question on the lips of every Nigerian is when will Nigeria get it right? Will Nigeria and Nigerians ever get it right? To some, Nigeria will never get it right.
Well, optimists believe we'll get it right one day. According to Fela Durotoye, a leadership expert, for a country to develop there must be peace, progress, and property. Without peace, there can never be stability, when there's instability, there can never be prosperity.
As it stands today in Nigeria, many families find it hard to afford three square meal and the basic needs of life. There's insecurity, the economy is in shambles which has led to the downfall of the naira, the country is heavily divided on religious and ethnic lines, and there are no jobs for the teeming population.
The government is not helping the situation; they are only paying lip service to the sufferings of the citizens. The only time our leaders remember the citizens is during elections. The litany of problems facing Nigeria can destroy the country. For lack of better words, many Nigerians are merely existing instead of living. Nigeria is merely sitting on a time bomb and if not properly managed, it will explode anytime.
Therefore, the average Nigerian seems to have lost hope and have resorted to unethical means of surviving. The men have resorted to armed robbery, scamming, rituals amongst other crimes against humanity. Some of the ladies on their parts, have resorted to prostitution and stealing just to survive. It is sad and terrible to be a Nigerian at this time.
It should be noted success in life is not about income, but impact. According to Fela Durutoye, success is about income, but greatness is about impact. To really know a great man, look at the impact he has made in the lives of people as opposed to the luxuries he showcases. This is because success is not what you make happen for yourself, but true greatness is what you make happen for others. So, I will leave you with this question, what impacts and legacy are you leaving for others to thread upon?
You can know a great country by merely looking at how she treats her citizens. In the USA for instance, the leaders debate on an endless basis on how they can serve the masses, but in third world countries, most of the leaders are only concerned about themselves. Civilized climes look at the per capita income, they ensure that the minimum wage is capable of sustaining an ordinary citizen, but can that be said of Nigeria? No. Per Fela Durutoye: successful people chase prosperity, but prosperity honors the great. Again, I will ask you, how do you want to be remembered?
In order to make Nigerian great again, the government must make policies and laws that favour the citizens, most especially the youths. They should focus on education, health, sports, technology, and entrepreneurship. The youths composed of 60% of the population. They must make favorable policies that will enable the private sectors to thrive.
Why am I saying this? The future of Nigeria is on her youths. You must build the nation by building the people. If the world wants to determine how developed a country is faring, they look at the citizens. The government must make favorable policies that will benefit the teeming population. Just like your future is inside of you, when you invest in yourself, you are bound to succeed.
Again, Fela Durutoye teaches that the future is not just tomorrow, it is what you can obtain but haven't'. It is not what you can do, but you haven't.
Therefore, the future of Nigeria is not a timeline or a race to finish, the future of Nigeria is inside of all of us. It is If you take yourself as an example, you might have great potentials, but due to the fact you haven't taken time to utilize it, you are bound to remain on status quo, that's the sad state of Nigeria, which hasn't taken the bold to utilize her numerous natural and human resources.
In conclusion, while we waiting for who will take us to the promised land, we have to do our part by being good citizens regardless of who is doing the wrong thing. Just as we started with Fela Durutoye,  I will leave you with his personal creed:
1.     I will make a personal impact on everyone I meet and everywhere I go
2.     I will be a solution provider and not part of the problem to be solved
3.     I will be a role model worthy of emulation
4.     I will be my best in all I do particularly the things I am naturally good at
5.     I will do the right at all times regardless of who is doing the wrong things
6.     I will value time and make the best use of it
7.     I will care and show respect to all through my words and actions
8.     I will consciously build  a great legacy starting  now today and every day
9.     I will live a life o integrity and honor
10. I will make my family and nation proud
SO HELP ME GOD.
Henry Ukazu writes from New York. He's a Human Capacity & mindset coach. He's also a  public speaker. He works with the New York City Department of Correction as the Legal Coordinator. He's the author of the acclaimed book Design Your Destiny – Actualizing Your Birthright To Success and President of gloemi.com. He can be reached via info@gloemi.com
Appeal Court Overrules Judgement Against Zenith Bank, Fines Real Integrated
After several months of legal tussle between Zenith Bank Plc v Real Integrated & Hospitality Limited and State Universal Basic Education Board (SUBEB) Gombe State, a three-man panel in the Court of Appeal sitting in Lagos led by Justice Muhammed Sirajo in Appeal No:CA/LAG/CV/262/2022 – have unanimously upturned the Lagos State High Court judgment of Justice O. O. Abike-Fadipe over claims that; on March 8, 2022, there was a breach of contract because on October 7, 2011, Zenith Bank refused Real Integrated to withdraw from its Account No. 1012465427. In her judgment, she directed Zenith bank to pay an interest of 15 per cent per annum on the N872,780,522.84 from May 17, 2011, when the advanced payment guarantees expired till judgment and thereafter at the rate of 10 per cent per annum until final liquidation
Through Zenith Bank's team of counsel led by Prof. Fabian Ajogwu, SAN and Mr Sylva Ogwemoh, SAN, the bank challenged Justice O. O. Abike-Fadipe's decision of awarding N2,500,000 as the cost of the action in favour of Real Integrated. The legal team via valid argument backed by proofs argued and sought an order setting aside the lower court decision on the ground that it acted in full compliance with its contractual obligations in line with the Advanced Payment Guarantee (APG) contract and that the trial court was wrong. The Court of Appeal, in a unanimous decision on November 23, agreed with the bank's submission and resolved all the issues raised in its favour. It was gathered that; the 1st Respondent, through its Counsel, E.O Jakpa, argued that the bank breached the contract while SUBEB Gombe State did not contest the Appeal.
Apart from the appellate court setting aside the judgment of Justice Abike-Fadipe, the judge also awarded a cost of N200,000 against Real Integrated & Hospitality Limited and in favour of Zenith Bank. The appeal court further stated that the lower court judgment was upturned on the ground that the trial court was wrong to have presumed that the bank withheld the full account statement of Real Integrated in the light of Exhibit C6 (the comprehensive Statement of Account of Real Integrated), which was tendered by the bank for a limited purpose, adding that there was no need for the lower court to have invoked Section 167 (d) of the Evidence Act, 2011 against the bank.
Port Harcourt-Based Engineer Wins House in Glo Festival of Joy Promo
A Port Harcourt-based Mechanical Engineer, Ola Owonifari Joseph, has emerged as the winner of the second house in the ongoing Glo Festival of Joy promo.
The 49-year-old Joseph on Friday received the keys to his new apartment from the Speaker of Rivers State House of Assembly, Rt. Hon. Ikuinyi O. Ibani, supported by Globacom officials.
An overly elated Joseph, declared, "it's a miracle and I still can't believe it. Glo is our family network; we communicate all the time and even with our family friends on Glo lines. I remember loading credit and data recently when the last subscription expired and after that, I opted in to join the promo. I was not expecting anything soon but yesterday morning I got a call from a Glo officer, who after a series of questions told me that I won a house. I was shocked."
Prodded to speak further, the Ekiti indigene explained: "I was just planning on how to develop my plot of land gradually, and lo and behold, Glo showed up and made me a house owner. This prize is for me and my family and we are moving in immediately. God bless the owner, the management, and the staff of Globacom. They will continue to grow from strength to strength. I am overwhelmed with joy".
The Speaker of Rivers State House of Assembly, Hon. Ikuinyi O. Ibani lauded Globacom for bringing joy and happiness to Nigerians through the Festival of Joy promo.  He said, " Globacom is giving a home to the homeless and this is one of the best things you can do to help anyone in life", adding that, "what Globacom has done today deserves commendation and is worthy of emulation, especially by other telecom companies in Nigeria".
The Regional Manager of Globacom in Port Harcourt, Mr. Augustine Mamuro, noted that the company was glad to see the joy on the faces of lucky winners as they receive amazing prizes across the country.
"From the Garden City of Port Harcourt, the festival of Joy promo train will move to other cities including Lagos, Lokoja, Yola, Calabar, Kano, Enugu, and Makurdi where prizes will be presented to winners in these locations. A total of 20 houses, 24 brand new cars, 100 generators, 200 sewing machines, and 1,000 rechargeable fans will be given out in the promo", Mamuro explained.
He urged Glo subscribers to dial the dedicated short code *611# to opt into the promo and keep recharging (voice and data during the promo period) to be eligible to win the prizes on offer.
The event, which had the representative of National Lottery Regulatory Commission (NLRC), Port Harcourt office, Mr. Walson Dambo present, also had in attendance the Chief Whip of Rivers State House of Assembly, Hon Evans Bipi, Deputy Chairman of Okrika Local Government, Hon. Obed Tamuno, and Nollywood icons such as Victor Osuagwu and Francis Duru.
Food for Living: The Relationship Between Prayer and Work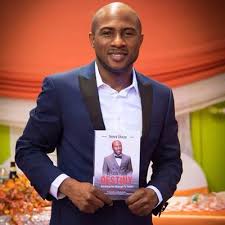 By Henry Ukazu
Dear Destiny Friends,
Pray as if everything depends on God; work as if everything depends on you." – Saint Augustine
As we are gradually approach the end of the year, it is pertinent to examine how we have fared thereby ascertain where we got it right and wrong, and take take steps to make an improvement. A good way to know if you have fared well is by checking the results of all your actions and activities. This, in other words, means to consciously take stock of our products, services and life in general. Taking stock applies to all aspects of lives cutting across business, academic, family, government, personal and professional development. Regardless of any sector or industry you find yourself in, what people want to know is what you achieved while working there; that's one way to access your value.
This informs the reason most people go all out to prove themselves during their probation periods. However, before you can produce results, you must understand what is needed wherever you are. You must also understand the power dynamics and how office politics is played. This will enable you to work smart.
There is a relationship between praying and working. Prayer has its role and so does work. It is important to note that you cannot succeed without praying for success, and you cannot also succeed without working. Both work hand in glove.  According to Dr. Yomi Garnett, an accomplished ghost writer, "While prayer releases God's favour, work unleashes the force of man. When God's favour collides with your force, the extraordinary in you manifest".
Therefore, you must work for everything you pray for, and pray for everything you work for. This means that for you to see the fruit which you have been promised, you must till they soil.
When you pray and work, you attract opportunities. Opportunities don't literally come to you; you have to attract it. The mistake some people make is praying or asking people to do for them what they can do for themselves. It is important to note that nobody will assist you if you are not willing to assist yourself.
Did you know that work is a form of prayer? Yes, because when you work you are praying for a cause to take effect. According to Late M.K.O Abiola, "prayer is a work in action".
For you to succeed in any establishment, you need an element of spiritual and physical blessings. Spiritual blessings can be prayers from your creator, parents, mentors, or even superiors, who have accomplished and distinguished themselves in the field. You cannot overrule this part. You might argue some wealthy men succeeded without the spiritual factor, well, what you fail to understand is that spiritual blessings come in various kinds. It can be positive or negative. For the purpose of this article, I will focus on the positive aspect.
Sometimes what we must understand is that when you see people who have truly succeeded in life, you don't know the kind of seeds they have sowed in life. Maybe they have sponsored many people in schools, paid bills for men and women in hospitals, built infrastructural facilities etc. All these philanthropic acts may have generated a lot of goodwill prayers without the person knowing. That's why sometimes, we don't know the prayers that will be answered. Again, that is why it is always good to be good.
In conclusion, you have to be intentional with the kind of prayer you pray, and the kind of work you do.
Henry Ukazu writes from New York. He's a Human Capacity & mindset coach. He's also a public speaker, youth advocate and creative writer. He works with the New York City Department of Correction as the Legal Coordinator. He's the author of the acclaimed book Design Your Destiny – Actualizing Your Birthright To Success and President of gloemi.com. He can be reached via info@gloemi.com