Food for Living: How Your Choice Affects Your Life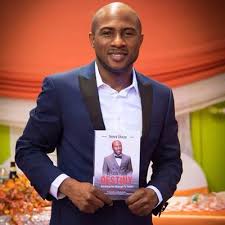 By Henry Ukazu
Dear Destiny Friends,
The greatest power that a person possesses is the power to choose – J. Martin Kohe
One of the most powerful desires of every individual is freedom. Freedom is characterised by true independence of any human being. When you have freedom, you can decide what you want, and what you don't want. When you have freedom, you call the shots, and you won't be deterred by what others feel or think about you.
This is how freedom works; as an employee, you are always at the beck and call of your employer, you will have to do the wish of your boss if you want to keep your job. As a child or apprentice, you are technically bound to obey your parents or boss pending when you are capable of standing on your feet. As a government official, you are bound to protect the government you serve, and where you feel the government is derailing, you can either resign or forever keep your mouth shut.
The origin of freedom can be traced back to the Book of life (Bible) when Adam and Eve were instructed by God to eat all fruits except a particular fruit. Due to the curious nature of man, they were deceived by the serpent which told them that when they eat the fruit, they will see and know what God knows. The point here is that Adam and Eve had unfettered freedom in the garden of Eden, but they messed up the freedom due to the choice and decision they settled for.
Why is freedom important? Freedom is important because it enables us to have a choice. Our choice determines the kind of freedom we will eventually have. If you make the right choice, you are more likely to have more opportunities to succeed, but when you make the wrong choice, you are bound to pay for it. Every choice we settle for has its own consequences, but the good thing about choice is that it prepares us for the greater journey ahead. For instance, during the COVID-19 pandemic, while some people were complaining, creative minds were exploring opportunities because every problem provides corresponding opportunities if you can think out of the box.
It should be noted that every choice you make affect other people. That's why it's important to always consider your family and close friends before taking any risk. Avoid making important decisions under any influence. It is imperative we act responsibly because the choice we settle for can define us. According to Winston Churchill "The price of greatness is responsibility".
Per Sam Silverstein said, "Making choices also mean accepting the idea that we are part of a bigger picture. We are not alone in our choices. Our choices affect not only ourselves but the people around us. Our choices shape our actions. Our actions are received and interpreted by those around us. These actions shape the opinions and feelings of those individuals, and ultimately, the actions they take for or against our behalf."
Choice is a powerful weapon in the minds of rational beings. To know the importance of choice, take an inventory of your life for the last 10, 20, 30, or even 40 years since you came of age, and evaluate all the mistakes, successes, opportunities and disappointments you may have encountered. One thing is certain, you will wish you can roll back the hands of the clock to either fix the past, or wished you would have done certain things differently.
The good news about making a bad choice or mistake is that it doesn't define you. Each of us has made mistakes in life and as such it will be foolhardy to be hard on yourself. If you make a mistake, see it as an experience and truly appreciate it because it means you are doing something and learning at the same time. Yesterday can be defined as what happened in the past, and today can be defined as what is currently happening which can translate into opportunities if properly nurtured in order to attract the opportunities of tomorrow.
Why do I make this analysis? It is your mistakes or choices that made it possible for you to have experience which enables you to make a better choice. If you had not made the mistakes, would you be in a better position to make an informed decision? Your answer is as good as mine, so don't be hard on yourself. The irony of life is that anyone making a mockery of you might have the worst experience. It is just that it's not seen in public because every one of us is battling with a secret frustration.
Do you know that your choice can be used to determine your interest in life? Choice plays a great role in choosing who you will be your life partner. Choice determines your interest in any academic discipline. Choice determines the kind of businesses you engage in. Choice shows your preference for the food you eat, the cloth you wear and the religion you prefer.
Choice can be related to feelings. But feelings is more attached to emotions. Your emotions can be controlled by how you programme what happens in your mind. Feelings allow you to follow sheepishly without ascertaining the facts. But you have the correct facts, you will know how to act in a normal way. Question. Can you have feelings for a goat? No. When you have facts, you will know it's improper to have feelings for a family member.
Facts give you awareness to make the right choice – it's just like when society justify that men are natural cheats. Let me ask you if the creator made it possible for anyone to die when they have sex with someone other than their lawful married partner, will men or ladies engage in indiscriminate sex? The point here is that you can control your emotions and feelings with your choice of thoughts. You can control your feeling because you're the one having them. Moral: Principles make you calculative, while fidelity makes you intentional.
It's important to stress that you can control your desires in life because you are in charge of your life. You own and control what you want people to hear, see and feel. It's just like driving a car. Who controls and directs the car? I agree as humans, we have an impulse, but let's analyze the issue of impulse with a mad man or woman. We have seen one before, if they are mad, why don't we jump into a lagoon since we know they are mad instead of walking by the sideway. Why don't they bump into a moving car as opposed to walking by the sideway? That tells you they have some control; no one is controlling them like a robot. If a mad man or woman can have such control, how much more a rational mind?
Let me share with you how to make the right choice
Follow your conscience
The best way to determine if you are on the right side of life is when you have peace of mind. You can never have peace of mind if you are not at peace with your conscience. Any human being who doesn't have a conscience is a living corpse.
Explore Options
Before you decide, explore other alternatives. Don't be in a hurry to make a choice. The more options you have, the better opportunity you have to make the right choice. Take your time to gather all your facts and information until you feel satisfied. Remember, when in doubt, do not act.
Think about the positive outcomes 
Always think of the big picture. Quit thinking of the short term. Refuse to make a choice that will make you regret tomorrow. When you make a choice/decision, try and stick to them even if it's unpopular. No one knows what you feel more than you, neither do they know you better than you know yourself.
In conclusion, we can choose to be happy, or not. We can choose how we react to hard times in our life, with positivity or negativity. We can choose to take responsibility for our actions or blame others for our failures. We can choose to be a victor or take on the role of a victim. What choices are you making in your life?  Are they the ones that result in positive consequences?
Remember that according to Any Rand "Every man builds his world in his own image. He has the power to choose, but no power to escape the necessity of choice."
Henry Ukazu writes from New York. He's a Human Capacity & mindset coach. He's also a  public speaker. He works with the New York City Department of Correction as the Legal Coordinator. He's the author of the acclaimed book Design Your Destiny – Actualizing Your Birthright To Success and President of gloemi.com. He can be reached via info@gloemi.com
NSCDC Vows to Investigate Alleged Involvement of Officer in Banditry, Maintains Zero Tolerance to Criminality
By Eric Elezuo
The Nigeria Security and Civil Defence Corps (NSCDC) has vowed to investigate the alleged involvement of one of its officers in banditry as a supposed video which has gone viral is suggesting.
Speaking through a statement, the Corps' Director of Public Relations, DCC Olusola Odumosu, noted that there's a possibility that the culprit is telling lies as most criminals are fond of impersonating security personnel.
He added that the Corps is disciplined, and will not condone criminality from anyone, especially a staff.
Odumosu further promised that a thorough investigation will be conducted, and members of the public will be informed of the outcome.
Read the full details:
The attention of the management of the Nigera Security and Civil Defence Corps has been drawn to a video clip already gone viral in relation to one Abdullah Saidu, an acclaimed Civil Defence personnel arrested in connection with a group of armed bandits terrorizing some parts of Koton Karfe Local Government Area of Kogi state.
It is pertinent to point out that the Nigera Security and Civil Defence Corps is a Federal security agency saddled with the responsibility of protecting lives and property amongst others, hence, would not in anyway condone any saboteur of National Security or sponsors of criminalities.
Based on the aforementioned, the Corps wishes to inform the public that the purported video where the alleged suspect openly confessed to the crime did not in anyway give credence to or affirm his membership of the Corps as experience has shown that criminals are fond of impersonating security operatives in order to divert attention, subvert investigation or get away with the crime.
However, due to the high premium placed on integrity, discipline and professionalism by management of the Corps, an intelligence based team has been set up to carry out thorough investigation on the matter and check available records to confirm the authenticity of his claim. Thereafter, the general public shall be adequately briefed on subsequent findings
We wish to reiterate that the Corps will continue to discharge it's statutory mandates without compromise but with humility and integrity, while also synergizing with other sister agencies in combating all forms of criminalities in the Nation.
Signed
DCC OLUSOLA ODUMOSU
DIRECTOR OF PUBLIC RELATIONS
NSCDC NATIONAL HEADQUARTERS
ABUJA.
Security Alert: Ogun Police Warn Against Praying in Forests at Night
The Police in Ogun on Sunday warned the public against organising prayer sessions at night, especially at forest area, to avoid being victims of kidnappers.
Police spokesman in the state, Abimbola Oyeyemi, gave the warning in a statement made available to journalists, in Ota, Ogun.
Mr Oyeyemi noted that the Ogun police command has observed "with great concern that, despite the series of warnings and security tips from the command, some members of public are still in the habit of organising prayer sessions in the forest, thereby making themselves easy prey for kidnappers".
"However, in as much as the command is not oblivious of right to freedom of religion, it is worthy of note that the present security situation in the country does not favorably disposed to organizing prayer sessions in isolated places," the PPRO said.
He appealed to the public to refrain from creating opportunities for kidnappers to operate as the command was working assiduously to get rid of the criminal elements, "who turned kidnapping into business".
Mr Oyeyemi explained that security should be seen everybody's business and "we should all play our part in securing ourselves and our property, adding that after all the scriptures even enjoined us to watch and pray."
"However, if there is any compelling reason to embark on such prayer sessions, the organizers should report to the nearest police station for advice and possible security patrol of the area."
NAN
Safeguard the Nation or Be Removed, NSCDC Boss Tells Zonal Commanders, State Commandants
In view of the prevailing security situation in the country which has made it imperative to redouble effort towards ensuring effective delivery of the Corps mandate in the enforcement of peace and development of Nigeria, the Commandant General of Nigeria Security and Civil Defence Corps, Ahmed Audi, PhD, mni, has charged all Zonal and State Commandants to function optimally by stepping up their operational activities in securing the nation and safeguarding critical assets and infrastructure.
A statement signed by the Director of Public Relations, DCC Olusola Odumosu, noted that the CG made this known during the Commandant General's Conference at the Corps National Headquarters, Abuja, where he emphasized the need to justify the confidence reposed in the Corps by the Government through concerted effort and by making significant impact in the protection of Critical National Assets and Infrastructure, Disaster Management, supervision of Private Guard Companies and the protection of farmers and farmlands.
According to the CG, the wave, dynamics and sophistication of crisis such as terrorism, banditry, kidnapping, militancy, ethnic agitation, kidnapping, oil bunkering and so on has led to very serious devastation particularly on the economy, hence, the need for the corps to develop strategies that could best address this social menace.
Speaking further, Dr Audi decried the spate of Insecurity in Nigeria which has recently assumed an alarming Asymmetric dimension and affected every facet of Nigerian life, thus, leading to severe unimaginable social consequences across the six geographical regions but particularly the North-East, North Central and South-South.
He gave a stern warning to all zonal and state commandants to resist any attempt by criminals or any group of individuals to unleash terror and destroy the peace of Nigeria. ''The only way to justify your existence is to carry out your duties beyond reasonable doubt; our mandates are very clear, so, we must resist any attempt by criminal elements to subvert our peaceful coexistence and be able to show to Nigerians that we are collecting government salaries'' Audi said.
He directed all the state Commandants to renew and strengthen their anti-vandalism drive by closing down more illegal refineries, arrest and prosecute oil thieves, illegal bunkering suspects and tankers loading, reloading and transloading crude oil across borders. Reiterating that, safeguarding the nation's critical infrastructure is a task that must be done as it impacts directly on national prosperity, human capital development and survival of the people.
Therefore, any state commandant that perform below expectation would be removed immediately without delay.
The CG reminded the Corps formations of his vision to rejig, reinvigorate, revitalize, reengineer, refocus and reposition the Corps towards building a strong, virile and proactive organization that is knowledge driven, bearing in mind the need to improve on quality of service, productivity, professionalism and operational efficiency.
That one of the focuses of his administration is training and manpower development, bearing in mind the need to enhance the capacity of personnel to effectively deliver on its mandate and every State Command have been mandated to key into this policy.
He promised to introduce career development progression courses for each category of officers which will be the main determinant for their promotion and progression in service. In his words, the CG said ''What this means in essence and as a matter of policy is that you must have passed a prescribed career development course before you can be considered for promotion to the next rank.''
Dr Audi encouraged the managers of affairs of the Corps to continue to sensitize the public on security consciousness and to seek their cooperation in getting credible information that could help in nipping crime in the bud.