Food for Living: Success and the Imperatives of Setting Boundaries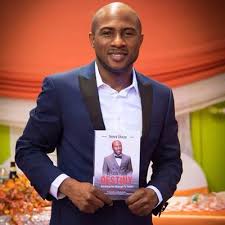 By Henry Ukazu
Dear Destiny Friend,
The difference between successful people and really successful people is that really successful people say no to almost everything – Warren Buffet.
One of the qualities of great people that ever lived on planet earth is focus. Without focus it will be difficult to get any work done. This is because when you are focused, you will define what you really want and what you don't want. To succeed in every profession or vocation; be it academic, relationship/marriage, business, politics etc. you need to define boundaries.
The question now becomes what is boundary and how do you define boundaries? According to Psychology Today, "boundaries are the limits we set with other people, which indicate what we find acceptable and unacceptable in their behaviour towards us. The ability to know our boundaries generally comes from a healthy sense of self-worth or value for oneself in a way that is not contingent on other people or the feelings they have toward you."
Boundaries help to define us, and states what we accept and what's unacceptable. Boundaries can be likened to values. To understand how boundaries work, imagine a car without control; a man who has an uncontrollably anger problem; or a loose lady who has no respect for her body. Boundaries help you to protect yourself from distractions in life. As a result, every living creature needs a boundary. The simple reason we put boundary in our life is because you don't want to accessible to just anyone.
Boundaries come in different shapes and sizes. As a rational mind, there are acceptable ways of communicating and engaging on social media. Civilized beings don't use uncouth words. In a professional environment such as companies, organizations, institutions etc, boundaries are spelt out as a policy, rule and regulation.
When you decide to take a new route in life, it's always good to inform those around you or your associates of your intentions, and expectations from them. They might be uncomfortable with the development, especially if it's a radical and fundamental difference from the status quo. Those that care will respect you, while those who don't literally value you, will show their true colour.
The advantages of creating boundaries are priceless. It gives you clarity and sanity of mind. It makes you understand what is important, and gives you a better understanding of who you are. It tells you about other people and most importantly, it defines you. Boundaries give you the ability to guard how you spend your time and resources. Setting a boundary gives you strength to say no, and to focus on what's important. It is worthy of note as well that setting a boundary helps prevent obstacles.
It has a way of causing havoc, when boundaries are not properly set. For instance, without healthy boundaries, we can become resentful of the work we love; we can become resentful of those we love, especially if they don't  value or appreciate our time or what matters to us. As rational human beings, boundaries mean different things to us. Whenever your value is trampled upon or you feel disrespected, you are bound to react.  According to an anonymous saying "Lack of boundaries invites lack of respect.
When you set a boundary, communicate it to people in the best possible way whether formally or informally. Let them know your plans and intentions. For example, you let them know when you are available and when you won't be available. You can decide to put your phone either on silent mode or better still, switch it off. Boundaries must have limits.
Boundaries help you to understand people. For example, if you don't show people who you are and what your capacity is, they will put you through anything. Why? Because you have shown that you value nothing; nothing, not even yourself. Be advised, if you don't stand for something, you will fall for anything and everything.
Naturally, human beings will test your boundaries. They will push you to the wall to see your reaction. The first way of attracting disrespect as a man or woman is when you don't show boundaries. People will literally take you for granted.
A relationship is like building a house. When you build a house, you put gates and other security gadgets to protect you, your loved ones and what you value.  Relationship entails making a choice. Choice defines marriage. Your choice defines what you want, it determines what you admire in a person, what's tolerable and intolerable and what makes you feel you are compatible with the person.
Boundaries play a role in marriage or any form of relationship. This is because your partner needs to know what you like? When people complain about their spouse, it is sometimes because their spouse is not aware of their concerns. Therefore, it's imperative for you to communicate with your spouse. If you decide to keep quiet, how is your spouse supposed to know?
Marriage is supposed to be enjoyed as opposed to being endured. There's a difference between endurance and tolerance. Endurance is accepting the things that cannot be changed, while tolerance is adjusting to things while hoping people will change.
If you don't state your boundaries, it has a way of coming back at you. The reason many people get drained in life is because they are concerned about what other people will say. They wonder what will happen if they decline a request, they wonder how their friends and the world will perceive them.
In some instances, we want to look to our partners, colleagues at work, children or close allies, just because we don't want to offend them. We fail to understand that, we might lose the relationship when the coin is flipped. We might even harm them in the long run in the process of trying to protect them. Isn't it true you can spare the rod and spoil the child?
In some situations, we are afraid of the circumstances. For example, in a professional environment, where sexual advances are totally prohibited, a lady or a man might be afraid of setting clear boundaries to his/her boss because of the policy. Due to the retaliation which might follow suit, they might be tempted to allow their boundaries to lay low, especially when their job performance is low.
In conclusion, according to Robert Frost, "Good fences, make good neighbors." Sacrificing ourselves therefore, for others, does more harm than good to the relationship. It is imperative to always show the green, yellow and red light where necessary. In that way, we save a lot of situations and dramas.
Henry Ukazu writes from New York. He's a Human Capacity & mindset coach. He's also a  public speaker. He works with the New York City Department of Correction as the Legal Coordinator. He's the author of the acclaimed book Design Your Destiny – Actualizing Your Birthright To Success and President of gloemi.com. He can be reached via info@gloemi.com
Food for Living: How to Attract Opportunity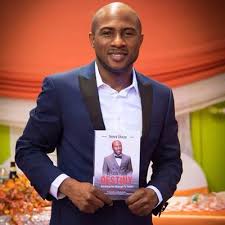 By Henry Ukazu
Dear Destiny Friends,
Opportunity is something everyone seeks. Students need opportunity to prove themselves in higher institutions of their choice; parents need opportunity to show how they can train their children, job seekers and employees need opportunity to show their capability and competence, and politicians need opportunity to show their leadership skills. The list is endless.
As we journey through life, we seek opportunities to shine. However, we fail to understand that we are the opportunity we are seeking. You may be wondering how this works? Let's take a case study of someone who wants to be a public speaker, singer, or writer. He may be wondering who will grant him the opportunity to sing or speak at global functions or events while seeking those opportunities. But how about you beginning to sing or speak on your own and sharing your work on social media? Do you know that we live in a connected economy where the internet is literally a global village connecting people and sharing resourceful information. When you publish your content on the internet, loyal friends might assist you in sharing them, videos or graphics, and you don't know who might see your work, like, and comment on it. Did you know you are the opportunity you seek?
The challenge most people normally have when they seek opportunity is waiting for the perfect time. Let me tell you; you don't have to wait for the coast to clear before you begin your journey. Did you know that done is better than perfect when perfect is not done?
Again, imagine being a creative writer! Did you know you can literally get bigger opportunities if you publish your articles on your personal blog or even on social media. The same principle is applicable if you are a soccer player. The world will never give you want you desire, but it can give you what you "deserve". Like I always say, if nobody gives you a chair, bring your own chair to the meeting. If you don't speak about yourself, nobody will speak about you, if you don't write your stories, nobody will write them for you. Now, do you see that you are the master of your life?
To attract opportunity into your life, the people you meet, places you go, and the principles you keep are some of the determinants to the kind of opportunity you will get. Opportunities are like information, when you have the right information, and act upon it, you are bound to succeed. In one of my life coaching series, I deduced that "if you are not informed, you are ill-informed, and once you are ill-informed, you can't perform because information leads to reformation and transformation". In a nutshell, information leads to formation.
Did you know that opportunities don't literally come to you, you create them? Opportunities work like luck, if you are not prepared, and when an opportunity or luck comes your way, you are bound to lose it.
If you would like to attract opportunity into your life, practice these few points which are not exhaustive, but very resourceful.
Discover yourself
This is the foundational point of how to attract opportunities into your life. You must know yourself. You can't be anything and everything. The word needs to know you for a reason. When you know yourself, you will know the kind of opportunities you desire and where you like to go with the opportunities because the right opportunity can be the game change you need in your life.
Surround yourself with success
Nobody likes to associate with a failure, successful people are always fond of associating with their fellow successful people. Little wonder like-minds always attract their kinds. A popular saying has it that you are the average of five people you associate with. Some schools of thought have opined that if you have nine great friends who are millionaires, you are likely to be the tenth millionaire, and if you have nine friends who are idiots, you are likely to be the next idiot.  That said, it's important to state that your environment is crucial to your happiness and success in life.
Leave your comfort zone
Many people want to succeed but are not willing to leave their comfort zone. Success and opportunities won't come to you. You must go out there to meet it and when you get it, you must grab it. You can leave your comfort zone by deciding to wake an hour or two early to do some productive work.
Share with others
A great way to attract opportunities is to be beneficial to the people who are going to give you an opportunity. You can do this by serving selflessly. Volunteer your time and resources to the good causes they believe in. When you do, they will notice it and in due time appreciate you. This is because, life is not always about you, sometimes, it's about others.
This is the mindset you need to practice if you plan to attract opportunities. To receive in life, you must give. What you give is what you get. What you think is what you attract. If you want better things for yourself, you should give something to others. I strongly believe, you will get what you want faster when you help other people to achieve what they desire. Being selfless has been one of the strongest traits that have attracted so many opportunities and goodwill to me. Cultivate the habit of sharing with love no matter how little you have. When you share, the universe has a way of appreciating you.
You can also share with the world your gift, talents, skills, and knowledge. If you are a good writer, singer, comedian, etc., please share your content with the world. When you share, you are practicing gratitude to your creator and the universe.
Network
Networking is one of the most priceless tools to attract opportunities. When you network with the right people, you build a relationship that has a value attached to it. When you nurture the relationship, by investing in it, you are bound to reap from your investment at the right time. You can build a solid network by joining great associations.
Solve Problem
You can attract opportunities by solving problems. While some people may see problems as challenges, see them as opportunities to move to the next stage in life. When you solve problems, the world will resonate with you. You have ideas, tap into it and make the world a better place.'
 Practice Words Affirmation
Did you know you can attract opportunity into your life by speaking into life? There's power in words. When you speak, the ground stamps it, the walls hear, and the universe carries it. Consider speaking into existence whatever you desire into life though you can't see it now. This principle has worked for me on several occasions. 
In conclusion, attracting opportunities is an uncommon skill that needs to be understudied. As a Human Capacity Coach, I can work you through the dynamics of how you can attract the right opportunities into your life. You may have seen some resourceful information online on how to attract opportunities, but sometimes, execution is what makes the difference. If you need more guidance, feel free to contact me with the information below.
Henry Ukazu writes from New York. He's a Human Capacity & mindset coach. He's also a public speaker, youth advocate and creative writer. He works with the New York City Department of Correction as the Legal Coordinator. He's the author of the acclaimed book Design Your Destiny – Actualizing Your Birthright To Success and President of gloemi.com. He can be reached via info@gloemi.com
Dingyadi Reiterates Govt's Commitment to Advancing Technology-Based Policing
The Honourable Minister of Police Affairs, Dr. Muhammad Maigari Dingyadi, has reiterated government's renewed commitment to advancing technology-based policing in line with global best practices, and the need to deepen community policing and human intelligence in Nigeria.
According to a statement signed by the Head, Press and Public Relations Bolaji O. Kazeem, and made available to the National Association of Online Security News Publishers (NAOSNP), Dingyadi made this known during a sensitization campaign on the Police Public Complaints Committee (PPCC) activities for the South-South zone held at the Adsuits Hotel, Calabar, Cross Rivers state.
The Minister pointed out the merit in broadening policing endeavors from the traditional approach to a more encompassing and community-led Policing strategy, which requires active citizen participation and a high level of confidence in the Nigeria Police.
In his words, "the far-reaching benefits of deepening the realization of a people-centric and collective security paradigm, through the reformation of our policing architecture, and creation of additional layer for citizens to seek redress, necessitated the resuscitation of Police Public Complaint Committee, in the year 2019".
He added that the strengthening of the newly resuscitated Police Public Complaints Committee, to eliminate all forms of subjective narrative, which hitherto hindered cooperation between police and citizens, is coming at a time our nation is in dire need of citizen support to collectively fight crime and criminalities.
According to him "following the directive of Mr. President, I inaugurated the resuscitated Police Public Complaints Committee in Abuja on 7th April 2021, to among others bridge the gap between the police and the populace to elicit sustainable confidence and mutual cooperation. We are here today, to sensitize the public, on the Police Public Complaints Committee (PPCC), being an initiative taken by the Federal Government to enlighten the public on measures to enhance Police-Public Relations in Nigeria".
Dingyadi said Public Complaints Commission deals generally with all kinds of complaints against administrative injustices by public institutions, adding that the Police Public Complaints Committee is created as a specialized institution to deal strictly with public complaints against Police Infractions.
"It is important to point out, that this strategy is already in operation in many advanced nations," he stressed.
The Minister noted that the overriding objective of the PPCC is to serve as a platform that has oversight on the activities of Police Personnel viz-a-viz their interaction with the public.
In his goodwill message, the Deputy Chairman, National Youth Council of Nigeria, Cross River Chapter, Engineer Joel Henshaw thanked the government for creating the PPCC noting that the youths are most affected by the activities of the police officers.
He said the initiative will change the narrative of infringement of the rights of the youths and serve as a medium for appraisal of the activities of the policemen in the field.
The Secretary, Cristian Association of Nigeria (CAN), Cross River State, Rev. (Dr.) Emmanuel Orok Duke said that CAN has an important role to play and is very concerned about Human Rights and ready to partner with the government to ensure that citizens live in peace in the country.
In his words: "the issue of security is a concern of all, we pray to God to transform us. The crisis of insecurity and tramp on Human Rights is in our nature and habit, we continue from the pulpit to engage with others that every citizen should respect civil authority and also encourage our faithful to respect the law of the land and if anybody among us falter against the law should be ready to be reprimanded."
The representative of the Inspector General of Police, AIG in charge of Zone 6, Assistant Inspector General (AIG), Kamorundeen Okunlola stated that PPCC is very important to the Police ecosystem and IGP resolved to bring the police closer to the people.
According to him, "there is the need for synergy to bridge the gap between police and citizens. People need to be educated on the importance of cooperation and the sensitization campaign by the Ministry will assist us to understand that we need each other.
Aregbesola Launches New NIS' ePassport Production Centre for Edo, Delta
The Minister of Interior Ogbeni Rauf Aregbesola has commissioned the enhanced ePassport production Centre in the ancient City of Benin to take care of the production of Passport applications for Edo and Delta States Passport Offices.
A statement signed by the Service Public Relations Officer, Mr. Amos Okpu, noted that the Minister declared the Centre as specially designated for the Passport Offices in the two States because of the increasing volume of applications in the States in recent times.
He stated that with the commissioning of the facility, Edo and Delta States Passport Offices have joined other locations in the southeast and southwest that have been successfully migrated to the enhanced ePassport platform. The Minister maintained that the enhanced ePassport offers sufficient options to applicants to choose from the 32-page five-year; 64-page five-year and 64-page ten-year validity Passport categories. He noted that the enhanced ePassport is a product of improved technology especially additional security feature a polycarbonate data page which would make the document difficult to counterfeit or forge.
He enjoined prospective applicants to avoid patronizing middlemen while applying for Passport as the process has been digitized to allow for the use of simple devices to apply and process Passport at the comfort of one's home or offices. The Minister assured that more reforms are being planned by government to ensuring that the Passport application and issuance process is made a lot easier, dependable and seamless for Nigerians.
In his remark, the Comptroller General Isah Jere Idris stated that the roll-out of the enhanced ePassport at the Benin Centre was part of the Passport reform efforts particularly meant to offer expanded menu to applicants who can now make choices among the various categories of Passports. He enjoined applicants to turn in their applications via passport.immigration.gov.ng in good time, make payments and book their appointments to avoid last minute rush stressing that the Service shall not entertain frivolous requests for waiver of appointments. He maintained that the Service does not accept cash payments and enjoined prospective applicants to ensure that they have completed their applications and made payments online before visiting the Passport Offices on their appointment dates.
Earlier, the Governor of Edo State Mr. Godwin Noheghase Obaseki commended the Service for the profound reforms it has introduced into its Passport platform. He expressed appreciation for the choice of Benin City as the Centre for the facility and pledged more of his government's support to the Service including assurances of meaningful support for the construction of the proposed Passport Office in Auchi.
Meanwhile, the Oba of Benin Kingdom, His Royal Majesty Omo no' Oba n'Edo Uku Akpolokpolo, Oba Ewuare II, Ogidigan has commended President Muhammadu Buhari GCFR for approving that the enhanced ePassport Centre be located in his Kingdom stressing that the President has remained very nice to the people of Edo State in particular and all Nigerians in general. He assured of his support to the project and thanked the Minister of Interior Ogbeni Rauf Aregbesola for leading a high level delegation of senior Officers of the Immigration Service and other agencies to his palace.
Dignitaries who attended the commissioning ceremony include Hon. Justice PA Akhikhero who represented the Chief Judge of the State, the Chief of Staff to the Governor; the immediate acting vice Chancellor of Ambrose Alli University, Prof. Osarheme Osadolor, heads of military, security and response agencies in the State among others.