Food for Living: Time As Man's Most Precious Gift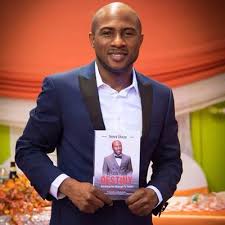 By Henry Ukazu
Dear Destiny Friends,
Time is one of the most precious gifts available to man. And one's time unarguably is one's time. Note that one of the greatest ways to know a man/woman is to study the way they invest their time and what they spend their time on. It's easy to say you love or care for someone, but the effort or measure you put in will determine how valuable the person is to you. It is also instructive to note that we are not too busy for anyone we care about. You can never be too busy for your family and close friends. In the same way, if you cherish a commodity like gold/diamond you will treat it like a priceless jewel or asset.
Time is largely underrated. Sometimes we think we have all the time in the world, especially when you are young or have no project at hand. If you want to know you have no time, start a project or vision that is bigger than you. Sometimes, we think we can always have a second chance to make a first impression; that may be true but that's not always the case. The phrase time waits for no man is simply another way of saying that the passing of time is unstoppable, and it will march on regardless of what anyone says or does. So, if you are still thinking of the time you will invest in any project, you will be surprised to know that time will come and go, and the task will remain undone. Moral: Don't look at the time you will spend if you're passionate about a worthy cause. You can explore options to know what's reasonable and attainable.
When you host events or training, people are not merely paying you because they like you, they are paying you for your experience which is your time. The same principle is applicable in any job, employers are always concerned about your experience and what you have done to prove you love the opportunity in addition to being the best for the position.
Attention is the price you pay for value. According to Gary Chapman in his book "The Five Love Language", the five love languages are words affirmation, gift, services, time and physical touch. Any creative man who knows how to use this five-love language will not have a hard time getting a lady of his choice. Of interest to me is the value of time. This is because when you lose money, you can easily get it back if you play by the right rules, but if you lose your time, you can never get it back.
Time is more precious and valuable than money. When you spend your time on any lady, it has a way of showing your attention and in most cases, that's what love means to you.
In the journey of life, we will never have the perfect time to do the needful, but we will always have time to do what we want to do. To know how to use your time, the best question to ask yourself is what is the best use of my time right now. If we are honest to ourselves, good things don't always come easy, if you desire to be a published author, you have to put in the work, if you desire success in your academics, business, relationship/marriage, profession, spirituality, politics etc., you must invest your resources into it, but most especially your time is what will make the ultimate difference.
The question we should be asking ourselves is what is my attitude to time? How do I spend my time? Who do I spend my time with? How intentional are you with your life? And most importantly what legacy will I like to be remembered when I depart this sinful world? As a rational and progressive being, it is always important to examine your life by taking stock and evaluating the progress you have made every day, week, month, year or decade. By doing so, you will come to the sublime realization that we don't really have time to do the needful. You will also realize that you may have made mistakes by investing your time in projects and endeavors that didn't yield much fruit. Some of which can be regarded as frivolous.
Whatever is the case, we always have time to reset our lives. According to an African proverb, 'whenever a man wakes up from sleep, that is when his day begins'. This adage simply means, you are never late when you begin to live your life on purpose. So, it doesn't matter how old you are, it doesn't matter how far you may have gone out of your path, it doesn't matter what your past may have been, you can still hit the reset button if you are intentional about living a life of authenticity. It doesn't matter if you have been fired from your job, if you are divorced, or whatever your situation might be, if you can look past those challenges and setbacks and ask yourself what lesson did I learn, what is it I should have done better, and how can I move from here. This is a healthy way of living and learning from life.
Trust me, time runs faster than light. If you really want to make an impact with your life, set a timeline for a vision your dream of or have in mind. By the time you set your calendar by drawing the plan on what is needed, you would wish you started early to engage with the right people, association, in addition to doing the needful which entails your own personal effort because before anyone can raise his/her finger to assist you, they will like to see the effort you have invested in yourself.
By the time you are done doing the numbers, you will release that indeed, time waits for no man. It is on such occasions you may begin to have regrets, and once regrets begin to set in, you may begin to lose the inspiration to be fired up. But like I mentioned earlier, you are never too late to live a life of purpose. Whenever you wake up from your slumber, that's when your day begins. You can move with your determination, and time which is the arsenal you need. If late President Nelson Mandela can spend 27 years in prison and still win an election, that should ring a bell for you. You might say, his case is different, but the point and message I want to emphasize is that he was determined to fight for a cause he believed in and it paid off.
In conclusion, as you move along in life, ask yourself, what is the best use of my time now? It is only by doing so you'll truly realize how valuable time is.
Henry Ukazu writes from New York. He's a Human Capacity & mindset coach. He's also a  public speaker. He works with the New York City Department of Correction as the Legal Coordinator. He's the author of the acclaimed book Design Your Destiny – Actualizing Your Birthright To Success and President of gloemi.com. He can be reached via info@gloemi.com
Atiku Inaugurates PDP PLWD Campaign Council, Cautions Against Voting APC
Presidential candidate of the Peoples Democratic Party, Atiku Abubakar (GCON) has told Persons Living With Disabilities, PLWD, not to vote the ruling All Progressives Congress (APC) in the forthcoming 2023 presidential election.
The former vice president who stated this while speaking at the inauguration of PDP's Persons Living With Disabilities National Campaign Council, said the APC has failed to implement the persons with disability's law despite the passage of the bill by the National Assembly.
His words: "APC has refused to implement the PLWD law and you have no reason to vote APC again. I really want you to identify your membership and tell them to vote for a party that has recognized you and has given them a special place which is PDP.
"Let me congratulate you on your inauguration into our presidential campaign council as well as the celebration of World Disability Day. You contribute your own quota to the economy and we in the PDP recognize you and that is why we have given you a special place in our party's constitution and campaign council.
"Some persons have said the number of persons with disability in Nigeria is 19million, 20 million or 25 million, but let's assume you are 20million. If we get all of you to vote for us, we don't need others then. So really, you are important to us."
Inaugurating the PLWD campaign council, the national chairman of the PDP, Iyorchia Ayu, said the party is inaugurating the council simply because the PDP understands the pain and value of PLWDs.
He said: "I am happy that it is out party that is giving these special people this opportunity and if you look at our party, you will find persons with disability in top positions.
"We have a senator who is PLWD, we have a NWC member who is a PLWD, we have a state assembly member as well, and our governorship candidate in Niger, who by God's grace will win the gubernatorial election. So I want you to take this opportunity seriously and ensure our victory.
On his part, Grand patron of the PLWD council, Hon Isa Liman Kantigi noted that Nigerians have no alternative than to go with PDP if they don't want the country auctioned.
He said: "It is on record that PLWD don't leave polling unit until they vote, and their votes count, therefore, I want to urge you all to ensure you participate fully in all campaign and mobilization program to ensure our candidate wins the 2023 presidential election."
Giving his remarks, the DG of the PDP PCC, Governor Aminu Tambuwal who was represented by the DDG of the council, Senator Liyel Imoke noted that the PDP recover agenda is an all inclusive agenda.
He also proposed that the D in PLWD should be changed to Determination.
Ephraim Balarabe, a member of the PLWD campaign council in his goodwill message said this is the first time persons with disability are being recognized in Nigeria, adding that it has shown that the unifier tag of Atiku Abubakar is not mere words.
Which Are Africa's Most Tradable Countries? The Answer May Surprise You
By Joel Popoola
Here's an exploration of the best places in Africa to do business, and they are not necessarily the first countries you might think of.
When we talk about the best places in Africa to do business, all too often we focus exclusively on the continent's most established economies – South Africa, Nigeria, Egypt and Kenya. And as a proud Nigerian I am as guilty as that as anyone!
Which is why new research into the most tradable countries in Africa is quite so interesting – some of the best places in the continent to do business are not necessarily the ones you're thinking of.
The latest African Trade Barometer, produced by Standard Bank – one of Africa's biggest – suggests that British businesses should in fact be taking a closer look at Tanzania, Uganda, Zambia and even Angola.
The survey ranks nations on economic stability, governance, infrastructure and trade openness – using both quantitative data and a comprehensive survey of businesses of all sizes from across Africa.
Result show Namibia, Uganda and Angola competing with more established economies such as Ghana and South Africa when it comes to tradability, with Tanzania praised for its government support for trading activities – based around President Hassan's efforts to engage world leaders and develop its international relations – Uganda for its export and import prospects, and Angola for its infrastructure and ease of trade with foreign markets. Angola's booming chemicals and processing sector in particular seems to be taking advantage of global trading constraints.
Zambia is rated highly for its improved economic stability, no doubt the impact of a relatively new government's approach to the economy – which has lead to 80% of businesses expecting their turnover to increase in the next year.
As a long-term believer in the link between good governance and business confidence and growth – and has developed the digital technology to improve the transparency and accountability of elected officials in Nigerian –  it is gratifying to see successful elections in Kenya, Angola and Zambia, and the change of president in Tanzania, have lead to improved business attitudes throughout these nations and their neighbours.
British businesses need to start thinking more about Africa – especially if they want to take advantage of the coming African Continental Free Trade Area. This will make Africa the largest free trade area in the world, a single market of over a billion consumers and a combined GDP of over US$3 trillion – although there is no shame about British businesses being in the dark about the agreement, the figures show that only 3% of Mozambique businesses are!
Even where tradability is less strong, there are opportunities for British business – power outages remain a severe infrastructural obstacle to trade – particularly in Nigeria, South Africa and Mozambique. But that means opportunities for British businesses to tackle these issues here and across the continent.
The results also show African businesses seeking to import fewer goods directly from China with the greatest decrease occurring in Angola, Mozambique and Namibia.
This is undoubtedly the result of China's Zero Covid policy with which has seen ports and businesses shut down to stop the spread of the virus – leaving African traders looking elsewhere to avoid supply chain interruptions. Why not Britain?
The figures are not all good for Africa. The figures indicate that interest rate rises in the United States have increased borrowing across many African markets, negatively impacting business confidence – particularly in Ghana where a combination of inflation and poor liquidity has adversely impacted the country's ability to import.
Nonetheless British businesses need to open their eyes to the potential of Africa – and look beyond the usual suspects.
The UK government has negotiated a number of free trade agreements with African countries and trading blocs since it left the European Union creating significant opportunities for African consumers and companies, not least in our 24 English speaking countries – and the International Monetary Fund has predicted that over the next five years, half of the world's ten fastest growing economies will be in Africa.
Joel is  a software entrepreneur, and Chief Executive of political engagement app Rate Your Leader.
Food for Living: Celebrating Another Wonderful Milestone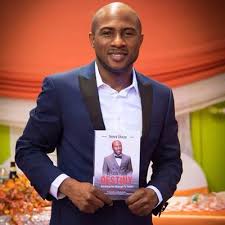 By Henry Ukazu
Dear Destiny Friends,
It is with great pleasure I wish to share with you the goodness of the Lord in my life. You may be wondering what this goodness of God in my life is. Yes, the goodness of God in my life is the celebration of my entire being on earth. You may also be wondering what the special thing about my life is. Yes, I will tell you; it's my birthday! I can't thank God enough for the great things he has done for me, especially the life and blessings he has bestowed on me. It is not because I am the most righteous, handsome, hardworking, strongest etc., that I am alive. It's just because of the grace of God upon me and His awesome faithfulness.
That explains why I chose CeCe Winans track "The Goodness of God" as a favorite line to buttress how grateful I am to him and the universe. Today calls for a sober reflection, but most importantly, it calls for gratitude to God for making me come this far. I'm quite aware of the fact that many people who arrived on planet earth on the same day with me are no longer on the surface of the planet. Some are married with kids, have accomplished careers, and are celebrated globally, while some are still confused and still trying to find their path to life.
And so, in whatever position you find yourself, I just want you to take a moment to reflect about your life and you will see that you will find something to be grateful for, and if you don't see any reason you should be grateful, be happy you are alive. As you may rightly know, when there's life, there's hope. The problem many people have is that they don't practice gratitude and appreciation.
Birthdays are for celebration. There's always something to celebrate about life. Personally, when I look at the trajectory of my life, I can say for a fact, I'm not the smartest person, but favour and grace found me. I say this because if anyone truly knows my background, they will hardly believe there'll be light in my family. The turning point was education.
My late parents didn't have the opportunity of going to school, but they knew the value of education and ensured my siblings and I had a decent education. Why am I saying this? If anyone had told me I will ever be a globally celebrated author, I might not have believed it; If anyone had told me I will be a prolific and creative writer the world will read on a daily and weekly basis, I might not have believe it. If anyone had ever told me I will ever be interviewed by the New York Times, I might not have believed it. If anyone had told me I would be a favourite television guest, I might not have believe it. Being interviewed by News12 about my book, I will say, it's one of the biggest achievements I have attained in recent times.
You may be wondering why I am saying all this, well, the reason is quite simple, it's a huge milestone for me judging from where I started. This is a man who worked as a security officer for many years in New York City despite being a graduate of New York Law School. I was given little or no chance of surviving in the United States of America, especially New York City because of my horrible writing skills and how the system operates. I never gave up hope.  I still persevered.
Birthdays to me call for gratitude and reflection. To say, I am not grateful is the highest act of disservice to God and humanity. I am particularly grateful to God, my late parents who instilled in me the right virtues and training, my family, friends and the universe who have conspired to make me who I am today.
As I look back from where I started to where I am today, I'm glad I'm not where I used to be. The best way to express my profound gratitude and appreciation is by taking some wonderful lines from the amazing Goodness of God" lyrics from CeCe Winans where she stated "your mercy never fails me;  I will sing the goodness of God; All my life you have been faithful and so good; I will sing of the goodness of God. You have led me through the fire. I have known you as a father and friend."
How do I begin to explain the mercy of God upon my life?  How He saved and provided for me in the presence of my enemies. His grace is utterly sufficient for me. As mentioned earlier, there are certain things that happened to me which made me realize that it's not by my power, might or ability, but just the mercy of God upon me. That's why I am not ashamed of talking about the goodness of God in my life. It is pertinent to note on this birthday of mine, I have decided to dedicate my life to God and work according to his purpose for me. This is particularly because I have been through the trenches, but God saw me through even when men were trying to humiliate me. In recent times, the relationship I have with God is that of a father and friend. This singular act has made me so vulnerable to God.
In conclusion, as I look forward to more prosperous years, I toast and pray for more wisdom, understanding, grace, favour, direction, protection, provision, blessings, and more especially good health and prosperity. Amen.
Henry Ukazu writes from New York. He's a Human Capacity & mindset coach. He's also a public speaker, youth advocate and creative writer. He works with the New York City Department of Correction as the Legal Coordinator. He's the author of the acclaimed book Design Your Destiny – Actualizing Your Birthright To Success and President of gloemi.com. He can be reached via info@gloemi.com