Wonders of Wisdom, Grace and Positivity
By Tolulope A. Adegoke
"As you walk in God's divine wisdom, you will surely begin to see a greater measure of victory and good success in your life." – Joseph Prince
As the Scripture says, "wisdom is profitable to direct" (Ecclesiastes 10:10). Just as this is especially apt in activating the hero within. I have to point out that in seeking to activate and maximise the seed of greatness that God has deposited in you, wisdom and the leading of God's Spirit are vital – so that your efforts will not be in vain.
 A revered man of God once told the interesting story of two different individuals who activated the hero within them but got different results. One emerged a hero, while the other remained a zero. Here is what happened. Just at the time that the idea of an external elevator was about to be transmitted to the world, a man got inspiration. It was meant to be his avenue to greatness, but he missed the opportunity.
 Here is what happened. There was a specific structure owned by a large company in one of the major cities in the United States of America at the time. The owners of the structure had installed internal elevators but, soon after opening the place, the number of people who used the elevators had exceeded the owners' projection. It was obvious that disaster was looming and the managers of the building began to frantically think of how to salvage the situation.
 Days passed by and the managers hadn't been able to find a solution. However, one day, as they deliberated, a man who usually served them tea and had heard of the burning issue, surprisingly told them: "There is no big deal about what you have been discussing. The solution is very simple. Go outside the building, break down the entire wall of a section from the top downward, then fix an elevator inside it. You will have enough room for people to queue and then the problem will be solved."
 Just like that, the tea server ignorantly shared the multi-million-dollar idea, which the company implemented; but he didn't receive much for his idea – just because of the careless way he presented it. He obviously lacked wisdom.
 On the other hand, there was a janitor, whose highest qualification was a high school certificate. He worked for a toothpaste company, whose Board of Directors had been looking for a means of increasing the sales of their product for almost a year. One day, the janitor approached the Board of Directors and told them he could guarantee a significant increase in the company's sales. He added, however, that he would only release the idea on the condition that the company signed an agreement that clearly stipulated that he would be entitled to a certain percentage of the company's profits on the product and that he must be a member of the Board. After some consideration, the Board agreed to his request.
 Now, what powerful idea did the janitor have to share? Well, at that time, the orifices (or mouths) of toothpaste tubes were so tiny, making it difficult for consumers to use large quantities at once. So, the janitor simply told them, "Expand the orifice of the paste tubes and there will be so much wastage by the consumers. This will make them buy more." The company's directors were all stunned at this idea and wondered why it hadn't occurred to them earlier.
 As soon as the company implemented the idea, what followed was a massive increase in their sales. The janitor, therefore, was promoted and made a member of the Board of Directors of the company. He also soon became rich as a result of the percentage of profits that he got from the product.
 The interesting thing is that he himself had got the idea that changed his and the company's fortunes by listening to the complaints of the buyers and users of the product who passed through his gate every day. He simply maximised the information that he had and that took him to the top.
 This is why you need divine wisdom and guidance to know what to do with your vision and ideas. We often pray to God Almighty to meet our financial needs and turn our lives around for the best, but the truth is that, most times, God does not send money. If He were to send money, what currency would he send? What God gives are ideas that can transform our destinies, if we can apply them with the guidance of the Holy Spirit.
Thank you all for reading.
The Gift of Pain: Maximizing Adversity As a Builder!
By Tolulope A. Adegoke
"Adversity is an adventure that develops a 'venture' at the junctures of 'what' would have destroyed the structures of your purpose on this plane called Earth, but eventually turns out to be a weapon and a builder towards fulfilling your destiny and lifting the weights of glory! How you see situations or challenges and confront them matters, and they are functions of your mindset as a being called MAN. You determine what (must) comes out of it! Adversities are surmountable! You are the actor in the picture. Your posture influences the picture. I charge you to BE THE HERO, not a 'zero'! So, maximize the scenarios in your favour! It is, therefore:
Acutely advertising
Destructible!
Vulnerable!
Episodic!
Revival!
Surmountable!
Impactful!
Terrifying! But, it is all about
YOU and what's in you! " —Tolulope A. Adegoke
In John 16:33 (NKJV): "These things I have spoken unto you, that in me ye might have peace. 'Ye shall have tribulation in the world, but be of good cheer; I have overcome the world.'
Romans 8: 37: "Nay, in all these things, we are more than conquerors." ("NKJV")
Adversity is a builder. It is to a man what fire is to gold! The gold is purified, melted, and heated by fire, causing it to SHINE!
It is the way that a man sees adversity that he gets from it. If you took it to be a builder or ladder, it would build and lift you (vis-à-vis).
It is the challenge that comes one's way that brings out either the best or worst character in a man.
Winners today were once failures, but they were determined enough through the order of divine grace and strong-will to face it all and breakthrough, which eventually culminated in them being globally celebrated in their areas of calling!
It is the same adversity that breaks one person that builds another. It all depends on the way we manage and wire our mental and spiritual focus. You either rise up or succumb to the pressures that come with adversity! It is left to you to pick yourself up, bounce back like a palm tree, and encourage yourself to surmount the mountain (s) before you! Once the mountain is climbed, you enter into glory.
Adversity is what builds our spiritual and physical muscles so that we can be fit enough to bear or carry the weight of glory.
Adversity is like an examination for a student; it gives him promotion or demotion, which is determined by his level of preparation and his level of mindset towards becoming a victor or victim, hero or zero!
It is based on our individual levels of reactions to "adversity" that gives us the edge in surmounting it. It can make or mar you. It can make you in the sense that, if you embrace it with rugged faith, then you will come out strong; but, if you submit to it, it will crush you. Kindly permit me to say that Dr Yomi Garnett, Yinka Oba, Fela Durotoye, Strive Masiyiwa, among others, are living proof (you could ask to interview them in person about how true this is). Even so, the testimonies of Job, Joseph, Paul the Apostle, and others in the Holy Bible linger on and on.
You must not see adversity as a problem, but a challenge that must be confronted with hope, faith, love, and hard and smart work to conquer, which are the courageous weapons for success that lead to greatness in the face of tribulations, no matter how many times they come.
You must always see yourself on the other side of it. What you see is what you will get!
A wise man once asked his children: Can you say a professor is a failure? They replied, "NO! The father responded: Wole Soyinka failed the West African Senior Secondary Certification Examination nine (9) times… The children screamed! But can you still call him a failure today? No, the children replied, The father then asked why? Then, the children responded, "because he confronted his fears and was determined enough to overcome them by hard work and with the influence of divine grace… and eventually succeeded."
The moral of this illustration is that you are not a failure until you give up!
Today, you call him Prof. Wole Soyinka (a hero), but as at the time he was failing WAEC, most people called him a dullard (a zero).
Adversity is a ladder to greater levels of glory!
You will not get your reward until you finish your course!
You cannot get your crown until you are done with the cross!
No guts, no glory! You will not be able to overcome the wilderness until you become wild!
You cannot get through to the promised land until you are completely processed (refined)!
No gold ever shines without having passed through the furnace!
You cannot become more until you've been mocked!
You will not be able to receive your prizes until you have fully paid your price! What we regard as adversity is actually a setup for us to overcome and step up! It is a junction, or curve, on our journey to fulfill our destiny! Don't interrupt the processes of growth and sustainable development.
Adversity is an examination in disguise to build our muscles so as to be fit enough to carry or bear the weight of glory!
Therefore, adversity is:
Acutely advertising
Destructible!
Vulnerable!
Episodic!
Revival!
Surmountable!
Impactful!
Terrifying! But, it is all about
YOU! You determine what must come out of it! Adversities are surmountable! You are the actor in the picture. I charge you to BE THE HERO!
You are not a failure until you give up! Adversity unveils us to realms of glory! It compels us to aim higher, while it charges us to take the stairs!
Dr. Martin Luther King Jnr. reveals that: 'The ultimate measure of a man is not where he stands in moments of comfort and convenience, but where he stands at times of challenge and controversy!'
It is not easy to be EASY. We must be determined, we must work and do our best to escape genuinely, but only God can deliver us from all uneasiness. Only God gives us the grace to overcome all odds!
Stop being frustrated when you are confronted with challenges. Rather, engage in audacious faith to confront and conquer your fears! It is a revival, and you are in for a revolution that will propel the required evolution. Adversity is an advanced citadel of learning in disguise! I call it the advanced 'universe's-city', where reality poses a great threat, just like examinations within the four walls of a university.
Thank you all for reading this #EpistleForChampions
Is Britain Still Qualified to Call Nigeria "Fantastically Corrupt"?
By Joel Popoola
With a Prime Minister under police investigation and £4.3bn of COVID-19 fraud, can Britain continue to call Nigeria "fantastically corrupt"?
The next time a member of the British establishment describes Nigeria as "a failed state" perhaps we should remind them of the time a government minister resigned after admitting to overseeing a £4 billion fraud – and it wasn't even the biggest political scandal that week!
In London, Prime Minister Boris Johnson – recently censured for accepting in the region of 62m Naira to refurbish his flat from a wealthy backer – stands accused of hosting boozy parties during COVID-19 lockdown.
One such incident – for which his secretary invited attendees to bring alcohol to a gathering in the Prime Minister's house – saw Johnson insist that he believed himself to have been at "a work event".
Johnson now stands accused of enjoying a birthday party during a time when up and down the UK – and around the world – parents were telling their children they were not allowed one. This was even a time when the Queen sat alone at her husband's funeral to obey social distancing requirements.
Had no-one told Johnson it was his birthday? Is him being presented with a cake and serenaded a regular workday occurrence?
The British Prime Minister is now subject to a police investigation.
I'll repeat that.
The British Prime Minister is now subject to a police investigation.
While all of this was going on, Finance Minister Lord Theodore Agnew stood up in Parliament to announce that no less that £4.3bn of public money set aside for COVID-19 assistance for businesses had been lost to fraud.
The admission came after the New York Times described the UK's pandemic spending as being characterised by "waste, negligence and cronyism", leading to a situation where "politically connected businesses reaped billions".
The American newspaper has estimated that "about half" of the UK's pandemic spending went to "companies with political connections, no prior experience or histories of controversy."
These included contracts for one company currently on the receiving end of two global corruption probes, and a $470m protective equipment contract to a pest control firm who supplied 600,000 unusable face masks.
At least Boris Johnson has not publically accused Nigeria of being "fantastically corrupt" as one of his predecessors did!
Lord Agnew – the government minister with the responsibility for fighting financial fraud! – admitted that "schoolboy errors" saw 1000 "ghost" businesses given public money.
UK government figures suggest that overall £5.8 billion was stolen from pandemic relief schemes by people claiming cash they weren't entitled to.
Again, imagine the response in Britain if a Nigerian politician admitted this!
But here perhaps Nigerian leaders could learn something from their British counterparts.
Lord Agnew was not personally to blame for this fraud – presumably he did not order his officials to allow it – but he accepted responsibility for it and immediately tendered his resignation.
This prompted praise from opposition parliamentarians, with one calling him "a minister who felt his integrity could no longer ensure he remained a member of the Government.
"Can I just take this opportunity to say on behalf of these benches how much we appreciate the honour and integrity that has just been displayed by the minister", said another.
This shouldn't need saying, but people appreciate openness and transparency from their leaders.
At the digital democracy campaign I lead, we aim to give them the platforms they need to deliver it.
We have created a free mobile app called Rate Your Leader, which was designed to reconnect electors and the elected, opening direct channels of communication between people and their elected officials – giving local people the kind of access previously only enjoyed by funders.
Rate Your Leader encourages politicians to speak directly to the people they serve and explain the decisions they have made and the reasons for them. If the voters don't like the answer they get, they can rate their politicians badly.
This leads to greater levels of trust in a political class that the voters can see are working for them, and accountable to them.
Digital technologies like Rate Your Leader put transparency and accountability and your fingertips. Direct communication from politician to person, peer to peer.
We'd be happy to offer Boris Johnson a free account. But we must warn him, if he continues to break the rules he made – in the rooms he made them – he is unlikely to be rated very highly.
Joel Popoola is a Nigerian tech entrepreneur, digital democracy campaigner and creator of the Rate Your Leader app. He can be reached via @JOPopoola
Our Helicopter Did Not Crash-land, No One Sustained Injuries – Police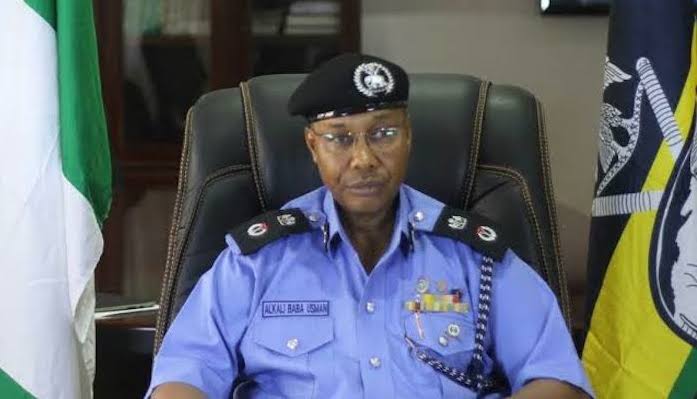 By Eric Elezuo
The Nigerian Police have refuted reports of a crash involving one of its helicopters, saying that what was experienced was a controlled safe landing where all the six passengers and crew on board came out unhurt.
A statement from the Force Headquarters, Abuja, and signed by the Force Public Relations Officer, CP Frank Mba, noted that the aircraft, "which was flown by one of the best Police Pilots, was professionally safe-landed with minor damage on the rear rotor as a result of obstacle at the landing spot."
Below is the detailed statement:
The Nigeria Police Helicopter, Bell 429 5NMDA, flying from Abuja to Bauchi on Wednesday, January 26, 2022, was involved in a controlled safe landing at the Sir Abubakar Tafawa Balewa International Airport, Bauchi. The aircraft did not crash as being reported in some sections of the media and none of the occupants sustained any injury whatsoever. All six (6) on board including the pilot and co-pilot are in good condition.
Similarly, the aircraft, which was flown by one of the best Police Pilots, was professionally safe-landed with minor damage on the rear rotor as a result of obstacle at the landing spot. The incident occurred around 7:30PM (local time).
The Inspector-General of Police, IGP Usman Alkali Baba, psc (+), NPM, fdc has commended the Police Air-Wing for their professionalism in safe-landing the aircraft and averting any serious air-mishap. He further noted that the Nigeria Police Air-wing – with a fleet of one fixed-wing aircraft, a citation jet and thirteen (13) helicopters – has got a strong history of air safety since its establishment in the year 1972.