Food for Living: What Value Are You Offering?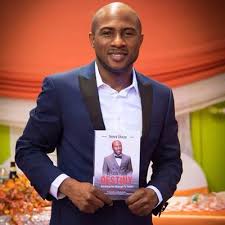 By Henry Ukazu
Greetings Friends,
In our contemporary society, you will agree with me that friendship/relationship, business/work opportunities, networking and life, in general, all have one common denominator that brings them together – value. The value you bring to the table is what brings people closer to you. The word value is a broad term. It can mean "the importance, worth, or usefulness of something"; "having a high opinion of a person's principles or standards of behavior"; "one's judgment of what is important in life".
In this context, we shall be discussing value as it relates to opportunities in business and how it can be used to empower us. According to the book of life in Proverbs 18:16 "A man's gift maketh room for him, and bringeth him before great men.  This gift can be translated into skills, education, talent or even money. Whenever you have value to offer, you are bound to have people who will seek you. So, the question you should continually ask yourself every day is, what's your value and what value are you bringing to the table?
To properly understand this topic, let's have general background knowledge about value. When you define your personal values, you discover what's truly important to you. Value can relate to what people know you for; what problems are you solving. Your values are the things you believe are important in the way you live and work. They (should) determine your priorities, they can be used to determine if your life is turning out the way you want it to be.
When you know your own values, you can use them to make decisions about how to live your life. Value can be used to answer questions like these:
What job should I pursue?
What can kind of business should I begin?
Should I compromise, or be firm with my position?
Should I follow tradition, or travel down a new path?
If you take the time to understand the real priorities in your life, you'll be able to determine the best direction for you and your life goals.
Let's take a case study of someone looking for a job, apart from meeting the basic requirements for the job, most employers are keen to know the value you are bringing to the table. This value can be your connections, skills, or track record of accomplishments from your previous job. Sometimes, it is these value that gives you an edge above other competent applicants. Even in a relationship, any man or woman who knows what he or she wants in life, always looks for certain qualities in their desired partner. This is because nobody likes a liability.  There's an African saying "Whoever is being called every now and has something of value.
There are many dimensions to value when you look at the holistic picture. Sometimes in life, it is your value that gives you what you need. For instance you might be a good academic student, lawyer, doctor or accountant, and an opportunity comes up in a different field, you may be surprised to know that it is not necessarily your grade in school or who you know that may open the door for you, it is your value which can be your writing skills if you have published in several journals or even being an author; it can be your entertainment skills if you are a comedian or dancer. it can also be your followers or leadership skills. Let me share a personal experience with you, despite being an international lawyer in the USA, my book Design Your Destiny- Actualizing Your Birthright to Success, has opened so many doors for me. The value I must confess is priceless! The book has announced me in so many places. Of particular interest, I will like to share was how my book gave me an opportunity to be interviewed by the Founder of Echoes of Africa, Mrs. Ifeoma Ezinwa, the interview was later aired as a documentary in one of the biggest television stations in Nigeria, (African Independent Television).  Not even my academic qualifications, networks and even my professional training as a lawyer gave me that opportunity, but my book did.  That's value!
One of the best ways to be successful and rich in life is by solving the right problems. You can look around your environment and ask yourself what are the needs of my environment? When you find the answers to those challenges and solve them, you will create wealth for yourself if you nurture the process very well.  Moral: Find solutions to global problems and money will follow you. Let's look at examples of great people who found solutions to global problems: Bill Gates is the Founder of Microsoft Corporation, he invented Microsoft software which is used by the world today; Larry Page and Sergey Brin two computer scientist assisted in making internet search for products faster; Mark Zuckerberg Co-Founder of Facebook-connected people around the world and he was able to use his platform to advertise for business. Steve Jobs the co-founder of Apple Inc. invented Apple which changed communication in the world; all these great minds created solutions for the world. The question now is what problems are you solving for the world?
Maybe you like fashion, you can be a fashionista by helping people by teaching them how to dress with your ingenious dress sense, and you can also teach them how to be classy and stylish. I recently saw a new brand of fashion online lilys_galaxy on Instagram, couples of months later, you can't imagine how the page has grown and generated so much income which is now competing with daily job of the founder. This is just one example of how value can add income to your life.
The question now is how do you find your value and what value can you offer to the world? Value be likened to passion. To find the right value, look at your career and personal life.
The times when you were most fulfilled and satisfied.
Write randomly about you like to do.
You can determine your top values, based on your experiences of happiness, pride, and fulfillment and thereafter prioritize them. This step is probably the most difficult because you'll have to look deep inside yourself. It's also the most important step, because, when making a decision, you'll have to choose between solutions that may satisfy different values. This is when you must know which value is more important to you.
Look at the first two values and ask yourself, "If I could satisfy only one of these, which would I choose?" It might help to visualize a situation in which you would have to make that choice. For example, if you compare the values of service and stability, imagine that you must decide whether to sell your house and move to another country to do valuable foreign aid work or keep your house and volunteer to do charity work closer to home.
In conclusion, what is the value you have to set out to offer to people, humanity and the world in general?  For me, I derive joy in helping people by counseling, inspiring, teaching, imparting knowledge and information and enlightening people. I also derive joy in writing and serving people. Depending on what you settle for, always have at the back of your mind, the value must be appreciated.
Henry Ukazu writes from New York. He works with New York City Department of Correction as the legal Coordinator. He's the author of the acclaimed book Design Your Destiny – Actualizing Your Birthright To Success.
2023: Sam Ohuabunwa Gets Abia PDP's Nod on Presidential Ambition
Convener of the New Nigeria Group (NNG), Mazi Sam Ohuabunwa, has taken his quest to contest the presidency in 2023 a notch higher following his recent interaction with chieftains of the Peoples Democratic Party (PDP) in Abia State.
Ohuabunwa at the party's Secretariat in Umuahia, and conscious that charity begins at home, held talks with members of the State Working Committee and the State Executive Committee, in a deft move described as 'political alignment'.
Those privy to the meeting said the presidential hopeful shared with his home chapter, his vision to transform Nigeria to a first world country, and his aspiration to contest the presidency during the 2023 general elections.
Insiders at the meeting said Ohuabunwa's message was well received by the party stalwart, who encouraged him, while also extolling his personal qualities as a 'sellable candidate.'
The party's top wigs, it was also learned, confirmed that Ohuabunwa is the first, and so far the only aspirant, who has notified them of his ambition.
On that basis, the party leaders resolved to give Ohuabunwa – President of the Pharmaceutical Society of Nigeria (PSN) and former Chairman of the Nigeria Economic Summit Group (NESG) – the support he deserves.
Ohuabunwa had declared his intention to contest the presidency in 2023, promising to cure Nigeria of despondency by implementing the policies articulated through the NNG.
Interestingly with the NNG, Ohuabunwa has amassed an unprecedented followership cutting across the 36 states of the federation and the Federal Capital Territory (FCT), so much that he is being courted across political divide.
On a regular basis, he gets invited from different parts of the country to share his vision for Nigeria amid large audience.
At every turn, his message resonates hope among the citizens from all walks of life, hence he is continually being encouraged to vie for the highest office.
Why Shutting Down Internet to Fight Kidnapping is Wrong
By Joel Popoola
Nigerians may not object to internet shutdowns to stop kidnapping. But did we object to SARS being set up to stop robbery?
No-one would object to the government doing everything in its power to stop the kidnapping gangs terrorising Nigeria's northern regions and tarnishing our international reputation.
That's why the residents of Zamfara seem to be broadly supportive of the week-long internet shutdown, initiated as part of a recent security crackdown.
More than nine million Zamfarans were cut off from the internet for several days, as security forces hunted for the kidnap-for-ransom squads who have been plaguing the areas.
"I'm in full support of the ban" one resident told CNN. "Before now, everyone has been living in fear because of the bandits."
But no-one would object to the idea of specialist police unit being set up to tackle robbery either.
And we all know what happened with SARS.
Internet and social media shutdowns are becoming a more and more pervasive tactic of African leaders stemming and suppressing the flow of information and opinion online – commonly during elections.
These shutdowns are self-defeating, leading to more – not less –unrest, not to mention human rights violations (and international condemnations), elections lacking in credibility at home and abroad, and as we have seen with Nigeria's disastrous attempts at banning Twitter – economic loss.
We cannot fall into the trap of accepting dangerous measures when they are deployed to deliver desirable ends. This makes it more likely we will instinctively accept if they are used to destroy democracy.
Think of it as frogs in boiling water. If you put a frog in boiling water it will jump out. If you put it in cold water and heat it to boiling it will do nothing until it is too late.
At the digital democracy campaign I lead we have previously called for Nigeria to show continental leadership and amend our constitution to guarantee that our citizens will never have their access to the internet unreasonably or unavoidably restricted.
We are doing that again now.
Nations such as Greece and Costa Rica have already taken this step. But we could be the first in Africa.
This simple move could have a profoundly positive impact on public trust in Nigerian democracy too – trust which study after study has shown to be worryingly low.
If you need proof, just look at the recently published results of a major survey conducted by the African Polling Institute.
The study found that 63% Nigerians scored Federal Government "poor" on fight against corruption and 53% of our citizens believe that impunity thrives in the current administration. 83% also believe impunity amongst government officials is 'increasing'.
The survey also found social cohesion to be under average in Nigerian. And an internet-protection clause in our constitution could improve that too.
As I have previously said, just think of the impact if Nigerian politicians of all parties and ethnicities came together as one to say the same thing. In 2021, and beyond, internet access is a fundamental human right. And if we put that in our construction we are saying loudly and clearly this: Though we believe in different things, we are all committed to the same democratic values. And we are enshrining this value in law.
At the digital democracy campaign, our primary aim is to employ digital technology to improve Nigeria's democracy.
We have created a free app – Rate Your Leader – which puts verified voters in direct contact with their elected leaders allowing them to build two-way relationships of trust and transparency and to work together to improve both our communities and our country.
Rate Your Leader lets politicians know what is happening in their areas and what matters most to the people who elect them. It also allows voters to get important information directly from local leaders.
If you have leaders that voters trust, feel connected to, believe share their values and who can demonstrate they are immediately responsive to the needs of the people who elect them, you can build a co-operative collaborative nation, united in the national interest.
This kind of two-way communication, built on honesty and transparency, is what unites us as a nation and let us work together to build a better future. This is the communication democracy needs in the digital age.
Not internet shutdowns.
Joel Popoola is a Nigerian tech entrepreneur, digital democracy campaigner and is creator of the free Rate Your Leader app. He can be reached via @JOPopoola
Army Apologises to Corps Member Molested by Commissioned Officer
By Eric Elezuo
The Nigerian Army has apologised to a Corps Member, identified as Ezeiruaku Ifeanyinwa Fidelis, who was seen in a viral video being molested by female soldier, identified as Let Chika Viola Anele.
In a statement signed by the Director Army Public Relations, Brigadier General Onyema Nwachukwu, the army notes that the actions of the said officer was 'highly unprofessional and unacceptable', adding that the erring officer has been 'identified and sanctioned on the interim and would be made to undergo regimental orders (trial) in line with the extant provisions of the Armed Forces Act.'
The statement also denied rumours that the army intended sweeping the matter under the carpet, stressing that the Force has zero tolerance for indiscipline.
Read the detailed statement:
OFFICER DEHUMANIZING CORPS MEMBER IN VIDEO HIGHLY UNPROFESSIONAL AND UNACCEPTABLE
The Nigerian Army (NA) has taken cognizance of a video clip currently making the rounds on the social media, where a female officer was seen dehumanizing a member of the National Youth Service Corps (NYSC) in Calabar, Cross River State. This act is not only condemnable, but unprofessional and against established precepts of discipline in the NA.
The NA has remained undoubtedly the pride of the nation, a symbol of national unity that has consistently being in the vanguard of respect for the fundamental human rights of the citizenry. It is against this premise that the NA condemns this unimaginable level of infraction by a personnel in its ranks. The NA therefore, condemns in strong terms, this act of gross misconduct. Undoubtedly, the officer's actions has caused the NA monumental embarrassment and is highly regrettable. This unfortunate act of indiscipline does not in anyway represent the NA and will not be condoned in its entirety.
For the records, the ugly incident happened in 13 Brigade, Calabar. The Brigade Commander immediately instituted an investigation and the officer involved has been identified and sanctioned on the interim and would be made to undergo regimental orders (trial) in line with the extant provisions of the Armed Forces Act. The submission that the Brigade attempted covering up was therefore misleading, as the NA remains a professional force that has zero tolerance for indiscipline amongst its personnel.
The NA wishes to reiterate and assure the general public that such infractions would not be tolerated from its personnel. The NA also reassures that the rights of the citizenry is sacrosanct and must be respected by all personnel of the NA, as any form of infraction will be severely dealt with. Therefore, the general public is enjoined to continue to report such infractions, as Human Rights Desks in all formations of the NA are emplaced to deal decisively with such erring personnel.
The NA further wishes to tender unreserved apology to the victim, her family members, friends, National Youth Service Corps and to Nigerians in general for the unwholesome treatment meted out to the Corps member.