Food for Living: What Value Are You Offering?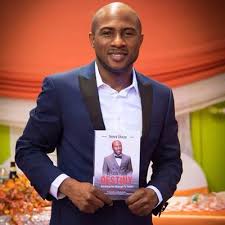 By Henry Ukazu
Greetings Friends,
In our contemporary society, you will agree with me that friendship/relationship, business/work opportunities, networking and life, in general, all have one common denominator that brings them together – value. The value you bring to the table is what brings people closer to you. The word value is a broad term. It can mean "the importance, worth, or usefulness of something"; "having a high opinion of a person's principles or standards of behavior"; "one's judgment of what is important in life".
In this context, we shall be discussing value as it relates to opportunities in business and how it can be used to empower us. According to the book of life in Proverbs 18:16 "A man's gift maketh room for him, and bringeth him before great men.  This gift can be translated into skills, education, talent or even money. Whenever you have value to offer, you are bound to have people who will seek you. So, the question you should continually ask yourself every day is, what's your value and what value are you bringing to the table?
To properly understand this topic, let's have general background knowledge about value. When you define your personal values, you discover what's truly important to you. Value can relate to what people know you for; what problems are you solving. Your values are the things you believe are important in the way you live and work. They (should) determine your priorities, they can be used to determine if your life is turning out the way you want it to be.
When you know your own values, you can use them to make decisions about how to live your life. Value can be used to answer questions like these:
What job should I pursue?
What can kind of business should I begin?
Should I compromise, or be firm with my position?
Should I follow tradition, or travel down a new path?
If you take the time to understand the real priorities in your life, you'll be able to determine the best direction for you and your life goals.
Let's take a case study of someone looking for a job, apart from meeting the basic requirements for the job, most employers are keen to know the value you are bringing to the table. This value can be your connections, skills, or track record of accomplishments from your previous job. Sometimes, it is these value that gives you an edge above other competent applicants. Even in a relationship, any man or woman who knows what he or she wants in life, always looks for certain qualities in their desired partner. This is because nobody likes a liability.  There's an African saying "Whoever is being called every now and has something of value.
There are many dimensions to value when you look at the holistic picture. Sometimes in life, it is your value that gives you what you need. For instance you might be a good academic student, lawyer, doctor or accountant, and an opportunity comes up in a different field, you may be surprised to know that it is not necessarily your grade in school or who you know that may open the door for you, it is your value which can be your writing skills if you have published in several journals or even being an author; it can be your entertainment skills if you are a comedian or dancer. it can also be your followers or leadership skills. Let me share a personal experience with you, despite being an international lawyer in the USA, my book Design Your Destiny- Actualizing Your Birthright to Success, has opened so many doors for me. The value I must confess is priceless! The book has announced me in so many places. Of particular interest, I will like to share was how my book gave me an opportunity to be interviewed by the Founder of Echoes of Africa, Mrs. Ifeoma Ezinwa, the interview was later aired as a documentary in one of the biggest television stations in Nigeria, (African Independent Television).  Not even my academic qualifications, networks and even my professional training as a lawyer gave me that opportunity, but my book did.  That's value!
One of the best ways to be successful and rich in life is by solving the right problems. You can look around your environment and ask yourself what are the needs of my environment? When you find the answers to those challenges and solve them, you will create wealth for yourself if you nurture the process very well.  Moral: Find solutions to global problems and money will follow you. Let's look at examples of great people who found solutions to global problems: Bill Gates is the Founder of Microsoft Corporation, he invented Microsoft software which is used by the world today; Larry Page and Sergey Brin two computer scientist assisted in making internet search for products faster; Mark Zuckerberg Co-Founder of Facebook-connected people around the world and he was able to use his platform to advertise for business. Steve Jobs the co-founder of Apple Inc. invented Apple which changed communication in the world; all these great minds created solutions for the world. The question now is what problems are you solving for the world?
Maybe you like fashion, you can be a fashionista by helping people by teaching them how to dress with your ingenious dress sense, and you can also teach them how to be classy and stylish. I recently saw a new brand of fashion online lilys_galaxy on Instagram, couples of months later, you can't imagine how the page has grown and generated so much income which is now competing with daily job of the founder. This is just one example of how value can add income to your life.
The question now is how do you find your value and what value can you offer to the world? Value be likened to passion. To find the right value, look at your career and personal life.
The times when you were most fulfilled and satisfied.
Write randomly about you like to do.
You can determine your top values, based on your experiences of happiness, pride, and fulfillment and thereafter prioritize them. This step is probably the most difficult because you'll have to look deep inside yourself. It's also the most important step, because, when making a decision, you'll have to choose between solutions that may satisfy different values. This is when you must know which value is more important to you.
Look at the first two values and ask yourself, "If I could satisfy only one of these, which would I choose?" It might help to visualize a situation in which you would have to make that choice. For example, if you compare the values of service and stability, imagine that you must decide whether to sell your house and move to another country to do valuable foreign aid work or keep your house and volunteer to do charity work closer to home.
In conclusion, what is the value you have to set out to offer to people, humanity and the world in general?  For me, I derive joy in helping people by counseling, inspiring, teaching, imparting knowledge and information and enlightening people. I also derive joy in writing and serving people. Depending on what you settle for, always have at the back of your mind, the value must be appreciated.
Henry Ukazu writes from New York. He works with New York City Department of Correction as the legal Coordinator. He's the author of the acclaimed book Design Your Destiny – Actualizing Your Birthright To Success.
Police Station Burnt as Warders, Okada Riders Clash in Ibadan
There was pandemonium at the Agodi Gate area of Ibadan, Oyo State, on Tuesday, following a clash between some motorcyclists and warders at the Agodi Correctional Centre.
The clash led to the burning of the Idi Ogungun Police Outstation by some angry youths, while another police station opposite the centre was reportedly damaged.
Our correspondent gathered that a motorcyclist was shot by one of the warders, but some eyewitnesses claimed that the teargas canister, which the warder held, exploded and injured the motorcyclist in the face.
Some of the traders, who have shops in the area, told our correspondent that the victim was shot by the prison officials following his refusal to pay a bribe of N50.
One of the traders, Dauda Abegunrin, told our correspondent that prison warders always extort okada riders, who usually park close to the facility to pick passengers.
The alleged shooting of the motorcyclist was said to have angered his colleagues and youths in the area, who made bonfires on the road, which made motorists to avoid the area.
This reportedly caused pandemonium as commuters, motorists and passers-by ran helter-skelter.
Abegunrin said, "One of the warders demanded N50 from an okada rider, but that one said he could not give a bribe because he was a Muslim. The warder later dragged him inside and shot him. This led to a crisis in the area."
Another trader in the area claimed that the refusal of the okada rider to give the warder the N50 bribe caused the clash.
It was not clear if the motorcyclist died or he was just injured, but some people said he had been taken to hospital.
Policemen and operatives of the Operation Burst, comprising soldiers and other security agents, were deployed in the area to restore normalcy following the violence.
Efforts to speak to the Public Relations Officer of the correctional centre, Lanre Anjonrin, were unsuccessful as he did not answer calls placed to his telephone and had yet to reply messages sent to him on the issue.
However, the Police Public Relations Officer in the state, Mr Olugbenga Fadeyi, said policemen and other security agents were deployed in the area to prevent hoodlums from seizing the opportunity of the clash to attack the prison.
He confirmed that one police station in the area was burnt, while another was damaged.
The PPRO stated, "Contrary to the currently trending news online that policemen fired shots, leading to injury at the Agodi Gate area this morning, the truth is that there was a clash between officers of the correctional service and okada riders stationed at Agodi Gate.
"Upon the receipt of this information, policemen as well as other security agents moved to the scene to ensure that there was no breakdown of law and order that could lead to coordinated attacks on the prison facility.
"The Idi Ogungun Police Outstation was burnt, while the Agodi 2 Station opposite the correctional centre was damaged."
The Punch
Police Nab 55-Year-Old with Four Human Skulls, Three Hands in Ogun
Men of the Ogun State Police Command have arrested a 55-year-old man, Yesiru Salisu, for being in possession of human parts, including four skulls, two hands and three jaws, in Ijebu-Igbo.
The suspect allegedly severed the human parts from a Christian cemetery in Oke-Eri, Ijebu-Ode, on Monday alongside his accomplice, Lekan Bakare, who is on the run.
The Police Public Relations Officer in the state, DSP Abimbola Oyeyemi, disclosed this on Tuesday.
Oyeyemi said the suspect, who is a resident of No. 7 Odenusi Street, Ijebu-Igbo, was arrested on Monday.
The PPRO added that the suspect was arrested following a report lodged at the Ago-Iwoye Division in the Ijebu-North Local Government Area of the state.
He added that the complainant reported that a man was seen with a bag suspected to contain stolen property and when he was challenged, he dropped the bag and ran into the bush.
The statement said, "Upon the report, the DPO Ago-Iwoye, CSP Paul Omiwole, led detectives to the scene, where they opened the bag and discovered that it contained dry human parts.
"Consequently, the bush that the suspect ran into was properly combed and he was subsequently apprehended.
"On interrogation, the suspect confessed to harvesting the human parts from a Christian cemetery in Oke-Eri, Ijebu-Ode together with one Lekan Bakare, who is now at large."
The PPRO said the Commissioner of Police, Edward Ajogun, had ordered the immediate transfer of the case to state Criminal Investigation and Intelligence Department for further investigation and prosecution.
Oyeyemi added that the CP also directed that the fleeing accomplice should be hunted and brought to justice.
The Punch
Lady from Hell! Sets Ex-Lover's House, Girlfriend Ablaze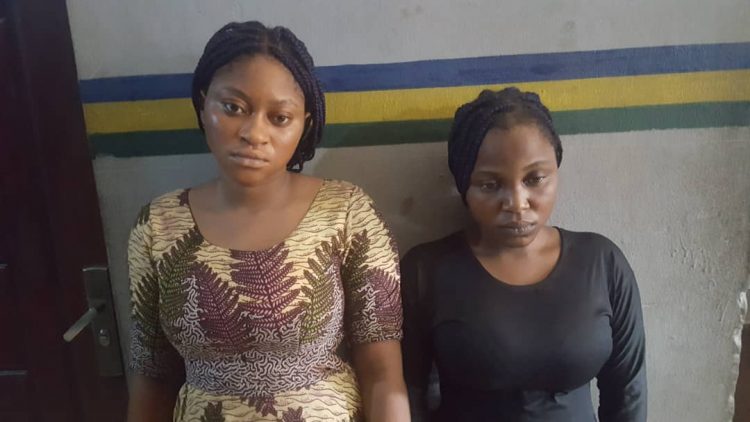 Nineteen-year-old Jemila Ibrahim and her friend, Fatima Mohammed, have been arrested by the personnel of the Lagos State Police Command for setting her ex-lover's house ablaze at the Monkey Village, FESTAC area of the state.
It was gathered that Jemila and her friend stormed the residence of her ex-lover, Mohammed Yusuf, around 5.30pm on November 18 and set it ablaze, while his girlfriend, Rabi was inside.
Yusuf, who got to know about the incident, rushed home to rescue Rabi and took her to hospital, where she died on Saturday around noon.
Mohammed reportedly left Jemila over alleged infidelity on her part.
The state Police Public Relations Officer, Olumuyiwa Adejobi, in a statement on Monday, said policemen from the Satellite Division arrested the suspects, adding that the state Commissioner of Police, Hakeem Odumosu, had ordered the transfer of the case to the State Criminal Investigation and Intelligence Department, Panti, for further investigation.
The statement read in part, "The duo of Jemila Ibrahim and her friend, Fatima Mohammed, of Monkey Village, who accompanied Jemila to commit the heinous crime, have been arrested by the police operatives attached to the Satellite Division of the command.
"The Commissioner of Police, Lagos State, Hakeem Odumosu, who condemned the crime, has ordered that the matter be transferred to the SCIID, Panti, for discreet investigation. The CP also vowed to go after those, who engage in crimes and social vices, and to rid the state of criminals and criminality."
The CP, however, urged the residents of the state to avoid taking the law into their own hands.
The Punch