How We'll Turn Around Entertainment Industry – Sanwo-Olu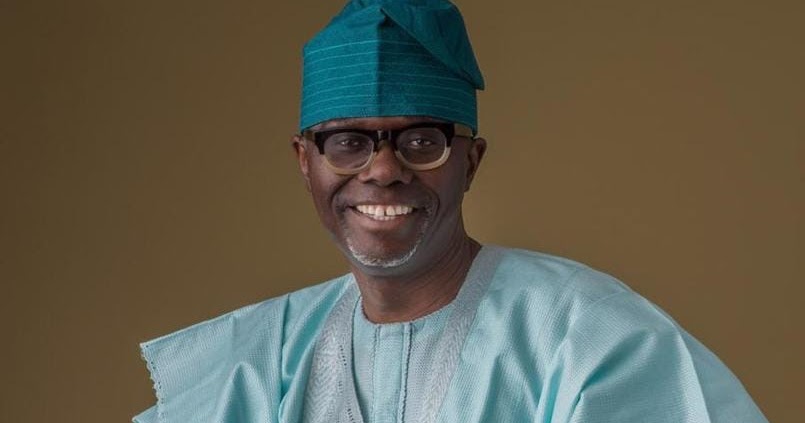 The All Progressives Congress (APC) governorship candidate in Lagos State, Mr Babajide Sanwo-Olu, has said his administration would be investing "heavily" in creative industry to give talented young people an opportunity to realize their potential. Entertainment and tourism industry, Sanwo-Olu said, is one of key areas his government would focus on for job creation and economic growth.
The APC candidate said he would deploy innovation and modern technology to unlock the potential of entertainment and tourism, adding an investment in creative industry would have direct impact on the economy and discourage restiveness among the youth.
Sanwo-Olu spoke when he hosted the 2018 housemates of Big Brother Naija paid him a courtesy visit in his campaign office in Ikoyi. Big Brother Naija, aired by Africa Magic, is one of the most watched television reality shows in Nigeria and Africa.
The APC candidate said his government would build entertainment hubs across the state where young people can hone their skills and promote their talents. Sanwo-Olu also pointed out that his administration would introduce a funding opportunity that would mitigate the risk and marketing challenges for innovative solutions generated by tech start-ups, stressing that young people would be engaged to drive the tourism programmes of his administration.
He said: "We have started a conversation with experienced practitioners in entertainment industry, with an objective to jointly come up with a general entertainment hub where talented young people can hone their skills in theatre, music, dancing and acting. We are looking at how the private sector can partner with us to build an entertainment destination where every Lagosian would be proud of.
"We are doing this to help the practitioners improve their creativity in film production, acting and entertainment generally. We hope this investment and effort would give our young people a new lease of life in terms of upgrading their skill and turning their skills to something valuable."
The governorship candidate advised young people to embrace hard work and prepare themselves for opportunities that will help them realize their dreams.
He said: "Young people need to have the audacity to pursue your dreams, but they must have something that is driving them towards reaching their goals. What the government can do is to provide an enabling environment for their skills to thrive. This is what we are setting out to do if elected."
Evicted Saskay Says She Feels Relieved Leaving Big Brother House, Mute on JayPaul
Tsakute Jonah, popularly known as Saskay, has been evicted from the ongoing Big Brother Naija reality television show.
The 22-year-old was the second housemate to be evicted at the live eviction show on Sunday, in addition to Yousef.
Saskay is the second richest housemate in the Season 6 of the reality TV show with a total of N5m winnings, following Liquorose who holds the number one spot, having won N5.3m so far.
The bulk of her earnings in the house comes from the N1.55m grand prize won as she emerged as the first position in one of the arena games sponsored by Piggyvest.
Prior to joining the show, the ex-housemate was a model.
Speaking to the host of the show, Ebuka Obi-Uchendu, Saskay expressed relief at leaving the house.
She said, "I was a little tired of the whole reality TV show thing. Though I knew what I was signing up for, but it is not enough knowing; experiencing it is a whole different thing."
When asked about her plans after leaving the BBNaija house, she said, "First I would focus on is my lip gloss brand, followed by my retirement homes plan. Those are my major plans for now."
BBN 6: I'll Marry Angel If…, Says Sammie
Ex-BBNaija 2021 Shine Ya Eye housemate, Sammie has revealed his intention to marry female housemate, Angel if things go well after the show.
While speaking on Fun Buzz show on Naijaloaded TV, Sammie revealed that he is attracted to Angel and he is open to a serious relationship with her once she comes out of the BBNaija house.
Sammie who is now pursuing his career in film making now also talked about how the show has helped him gather lots of fan base to grow his film-making brand.
While motivating young Nigerians to dream big, Sammie spoke about how he learned script writing, screenwriting on YouTube and how he started movie making in Zaria before he got called up for big brother.
No doubt, Sammie's story before and after Big Brother Naija is a huge motivation for young Nigerians with passion to succeed.
You Don't Need to Beat a Woman to Punish Her, Just Do These Three Things
No matter how much a man and a woman love themselves, there is still a possibility of having misunderstandings.
In fact, what keeps most relationships and marriages together is the ability to settle problems not really because there are no problems.
Women are very dramatic creatures, if you're not creatively smart as a guy, they can make you move mad to the extent that you'd want to tear them slap. Yes! Women can be that annoying and provocative.
In today's world, only weak and dumb men hit their women. Instead of beating a woman, there are other ways you can punish her and it will even get to her more than using violence.
Below Are The Ways You Can Punish You Woman Without Hitting Her:-
1. Taking Away Your Attention
Firstly, what is attention, being attentive is simply our way to show our partner we care and make them feel important and special, when a man doesn't create time for their woman it hurts them.
If you're not been caring to them anymore, or you stop giving them attention all of a sudden.
These things hurt most women and in most cases, they are the ones who will do everything to get your attention back.
2. Deny Her Some Things
This is one of the ways you can punish a woman. Denying her certain things that you normally give her for her own benefit will make her realize her mistakes.
You can decide not to give her money to do her own hair or to buy cloth, depending on what she asked you or what you normally do for her.
This is not saying that you should deny your responsibility as a man. Ensure you provide food for the family and every other thing you are expected to do as a married man.
3. Deny Her Intimacy
In any relationship, intimacy is what keeps the relationship alive. Denying your woman intimacy is another way of letting your woman know what she did was wrong.
If she really wants to be intimate with you, she will apologize and you guys will have apology sex.
The End!!
These methods are more preferable when you want to punish a woman that offended you. Domestic violence is a crime against womanhood and humanity.
Don't lay your hands on a woman when you have problems, instead use any of these methods.
Aside from all these, the best way of settling a misunderstanding is through discussion.
If your woman does something that you don't like, sit her down and tell her what she did you don't like it instead of you laying your hands on her.
Source: Naijaloaded