How We'll Turn Around Entertainment Industry – Sanwo-Olu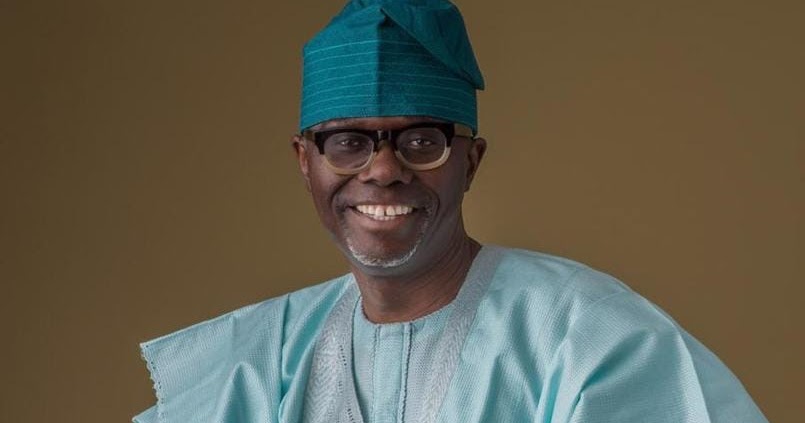 The All Progressives Congress (APC) governorship candidate in Lagos State, Mr Babajide Sanwo-Olu, has said his administration would be investing "heavily" in creative industry to give talented young people an opportunity to realize their potential. Entertainment and tourism industry, Sanwo-Olu said, is one of key areas his government would focus on for job creation and economic growth.
The APC candidate said he would deploy innovation and modern technology to unlock the potential of entertainment and tourism, adding an investment in creative industry would have direct impact on the economy and discourage restiveness among the youth.
Sanwo-Olu spoke when he hosted the 2018 housemates of Big Brother Naija paid him a courtesy visit in his campaign office in Ikoyi. Big Brother Naija, aired by Africa Magic, is one of the most watched television reality shows in Nigeria and Africa.
The APC candidate said his government would build entertainment hubs across the state where young people can hone their skills and promote their talents. Sanwo-Olu also pointed out that his administration would introduce a funding opportunity that would mitigate the risk and marketing challenges for innovative solutions generated by tech start-ups, stressing that young people would be engaged to drive the tourism programmes of his administration.
He said: "We have started a conversation with experienced practitioners in entertainment industry, with an objective to jointly come up with a general entertainment hub where talented young people can hone their skills in theatre, music, dancing and acting. We are looking at how the private sector can partner with us to build an entertainment destination where every Lagosian would be proud of.
"We are doing this to help the practitioners improve their creativity in film production, acting and entertainment generally. We hope this investment and effort would give our young people a new lease of life in terms of upgrading their skill and turning their skills to something valuable."
The governorship candidate advised young people to embrace hard work and prepare themselves for opportunities that will help them realize their dreams.
He said: "Young people need to have the audacity to pursue your dreams, but they must have something that is driving them towards reaching their goals. What the government can do is to provide an enabling environment for their skills to thrive. This is what we are setting out to do if elected."
Chioma, Davido's Fiancee Tests Positive for Coronavirus
Singer, David Adeleke, aka Davido, has said his fiancée, Chioma, tested positive for coronavirus.
Davido disclosed this via his verified Instagram account on Friday evening.
He said, "I came back recently from America after cancelling (my) tour.
"My fiancée Chioma also came back from London recently with our baby.
"We had no symptoms and still both feel perfectly fine but because of our recent travel history, we decided to take ourselves and our all close associates we've come in recent contact with for the COVID-19 test on the 25th of March.
Unfortunately, my fiancée's result came back positive while all 31 others tested negative including our baby.
"We are however doing perfectly fine and she is even still yet to show any symptoms whatsoever.
"She is now being quarantined and I have also gone into full self-isolation for the minimum 14 days.
"I want to use this opportunity to thank you all for your endless love and prayers in advance and to urge everyone to please stay at home as we control the spread of this virus.
Country Music Legend, Kenny Rogers Dies at 81
Kenny Rogers, the country musician behind such hits as "The Gambler" and "Lady" over a six-decade career, has died at the age of 81, his family announced early Saturday.
"Rogers passed away peacefully at home from natural causes under the care of hospice and surrounded by his family," according to a statement from his management firm, SKH Music.
His family plans a small private service due to the coronavirus outbreak, the statement said.
Rogers is well-known for hits like "The Gambler," "Lady," "Islands in the Stream," "Lucille," "She Believes In Me" and "Through the Years."
The three-time Grammy winner and county music icon Dolly Parton were frequent collaborators and paired to make some of country music's most enduring duets, including "Islands in the Stream," "Love is Strange," "Real Love," and "You Can't Make Old Friends."
Rogers announced in 2015 that after spending more than 50 years in the business, he planned to retire and told NBC's "Today" then that he was saying goodbye.
"I've done this long enough," the Texas native said, adding that he wanted to spend more time with his children.
Rogers had 24 number-one hits over his career and is a six-time County Music Association winner. He had Grammy awards and was nominated 19 times.
The entertainer was inducted to the Country Music Hall of Fame in 2013, the same year he was awarded the County Music Association's Willie Nelson Lifetime Achievement Award.
After the group broke up, Rogers started his solo career and found a big hit with the sad country ballad "Lucille," in 1977.
He found more success with "Love Or Something Like It," "Sweet Music Man," "The Gambler" and "Every Time Two Fools Collide," as well as hits including "We've Got Tonight." He recorded "Lady," which was written by Lionel Richie, which saw success across different genres.
He moved beyond music to become the star of TV movies based on "The Gambler" and other songs, making him a superstar in the '70s and '80s. Despite his crossover success, he always preferred to be thought of as a country singer, The Associated Press reported.
Courtesy: NBC News
'You Are Too Seductive for a Gospel Singer'
A relatively unknown Nigerian evangelist has taken to his Facebook to criticise gospel singer, Mercy Chinwo's looks.
The preacher, who called himself Victor Edet, is upset because he feels that the gospel singer's outfit are seductive. "You can't be singing gospel songs and be seductive at the same time," he wrote.
He continued, "A true Christian should look decent and not seductive, Mercy Chinwo Beware!!!"