How We'll Turn Around Entertainment Industry – Sanwo-Olu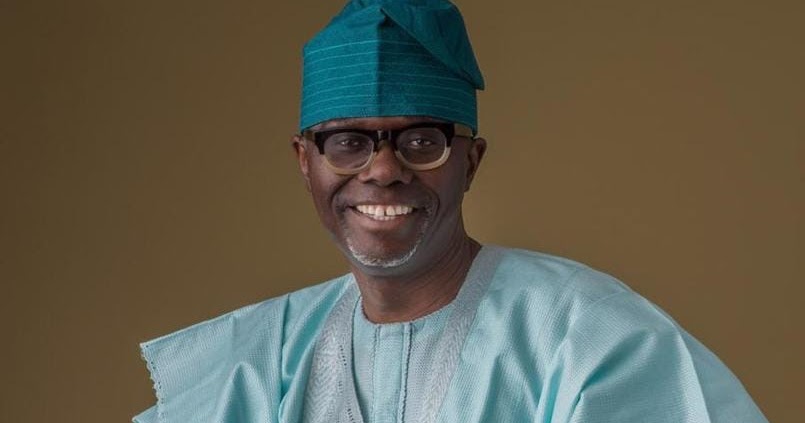 The All Progressives Congress (APC) governorship candidate in Lagos State, Mr Babajide Sanwo-Olu, has said his administration would be investing "heavily" in creative industry to give talented young people an opportunity to realize their potential. Entertainment and tourism industry, Sanwo-Olu said, is one of key areas his government would focus on for job creation and economic growth.
The APC candidate said he would deploy innovation and modern technology to unlock the potential of entertainment and tourism, adding an investment in creative industry would have direct impact on the economy and discourage restiveness among the youth.
Sanwo-Olu spoke when he hosted the 2018 housemates of Big Brother Naija paid him a courtesy visit in his campaign office in Ikoyi. Big Brother Naija, aired by Africa Magic, is one of the most watched television reality shows in Nigeria and Africa.
The APC candidate said his government would build entertainment hubs across the state where young people can hone their skills and promote their talents. Sanwo-Olu also pointed out that his administration would introduce a funding opportunity that would mitigate the risk and marketing challenges for innovative solutions generated by tech start-ups, stressing that young people would be engaged to drive the tourism programmes of his administration.
He said: "We have started a conversation with experienced practitioners in entertainment industry, with an objective to jointly come up with a general entertainment hub where talented young people can hone their skills in theatre, music, dancing and acting. We are looking at how the private sector can partner with us to build an entertainment destination where every Lagosian would be proud of.
"We are doing this to help the practitioners improve their creativity in film production, acting and entertainment generally. We hope this investment and effort would give our young people a new lease of life in terms of upgrading their skill and turning their skills to something valuable."
The governorship candidate advised young people to embrace hard work and prepare themselves for opportunities that will help them realize their dreams.
He said: "Young people need to have the audacity to pursue your dreams, but they must have something that is driving them towards reaching their goals. What the government can do is to provide an enabling environment for their skills to thrive. This is what we are setting out to do if elected."
Kizz Daniel Promises Free Show for Tanzanians on Friday, Apologises
Nigerian singer, Kizz Daniel, has apologised for failing to perform at a show in Tanzania on Sunday.
Daniel was arrested in Dar es Salaam on Monday for failing to perform at the show. Fans had earlier trashed the venue in anger at the non-appearance of the singer.
At a press conference on Tuesday night streamed on the show promoter's Instagram page, #str8upvibes_, the 'Buga' crooner explained his side of the story, apologised and promised a free show for Friday.
He said, "This Friday, a free show by the way, I will be partnering with Straight Up Vibes to make that happen.
"I must apologize to the fans. None of this was intentional."
I Paid Kizz Daniel $60k, Begged Him on My Knees Yet He Refused to Perform – Promoter
A concert promoter in Tanzania, Stephen Uwa, has narrated why Nigerian singer and songwriter, Oluwatobiloba Daniel, aka Kizz Daniel, refused to show up for a concert in Tanzania.
The police on Monday arrested the singer in Tanzania for failure to show up for a paid concert.
Speaking with media personality, Ifedayo Olarinde, popularly known as Daddy Freeze, on Monday night, Uwa narrated what transpired between himself and the Buga crooner.
According to him, Kizz Daniel refused to perform at the event because he (Kizz Daniel) was not with his gold chain.
"He (Kizz Daniel) only said the airline didn't bring his bag that is why he cannot perform. Because his gold chain is not there. And he had a gold chain on his neck. He wanted everything," Uwa said.
The show promoted notes that he booked Kizz Daniel through his management, Upfront and Personal Global, headed by Paul Okoye, popularly known as Paul O.
According to him, Paul O cried and begged Kizz Daniel to come for the show too.
"Paul O is the one I booked Kizz from. Paul O cried all night trying to beg this guy 'Please go to this show'," Uwa said.
The show promoter added that he paid Kizz Daniel $60, 000 to perform on the show and still had to beg him but the singer didn't show up.
"Three times, I knelt for Kizz Daniel and I begged him," Uwa said
He added, "I paid this guy $60, 000 to perform on this show. I went down on my knees. I was like 'Bro, you are damaging me. I am trying to build my company here. You are going to damage me'. I begged this guy 'Save my career, save me'."
The Nigerians in Diaspora Commission has announced that the singer has been released from police custody in Tanzania and will return to the country.
John Legend, Wife Expecting Another Baby
American recording artiste, John Legend is expecting another baby with his model wife, Chrissy Teigen.
This report is coming after Teigen suffered a miscarriage in 2020.
Taking to Instagram on Wednesday night, Teigen mentioned that she is fascinated at the confirmation of her latest pregnancy. Sharing several photos of her baby bump on the social media platform, Instagram, she wrote;
"The last few years have been a blur of emotions to say the least, but joy has filled our home and hearts again.
"1 billion shots later (in the leg lately, as u can see!) we have another on the way. Every appointment I've said to myself, 'ok if it's healthy today I'll announce 'but then I breathe a sigh of relief to hear a heartbeat and decide I'm just too nervous still."
The Sports Illustrated Swimsuit model also revealed that she still feels hesitation given the loss of her and Legend's third child, Jack, in October 2020. She added that she is pushing through those emotions.
Teigen said;
"I don't think I'll ever walk out of an appointment with more excitement than nerves but so far, everything is perfect and beautiful and I'm feeling hopeful and amazing.
"Ok phew it's been very hard keeping this in for so long!"