How We'll Turn Around Entertainment Industry – Sanwo-Olu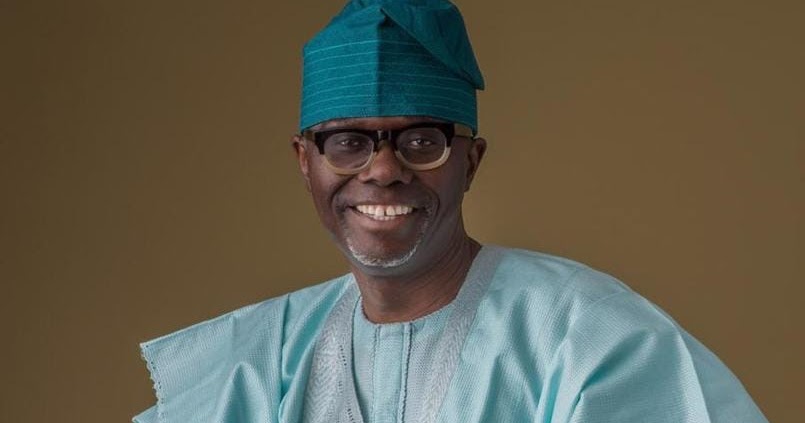 The All Progressives Congress (APC) governorship candidate in Lagos State, Mr Babajide Sanwo-Olu, has said his administration would be investing "heavily" in creative industry to give talented young people an opportunity to realize their potential. Entertainment and tourism industry, Sanwo-Olu said, is one of key areas his government would focus on for job creation and economic growth.
The APC candidate said he would deploy innovation and modern technology to unlock the potential of entertainment and tourism, adding an investment in creative industry would have direct impact on the economy and discourage restiveness among the youth.
Sanwo-Olu spoke when he hosted the 2018 housemates of Big Brother Naija paid him a courtesy visit in his campaign office in Ikoyi. Big Brother Naija, aired by Africa Magic, is one of the most watched television reality shows in Nigeria and Africa.
The APC candidate said his government would build entertainment hubs across the state where young people can hone their skills and promote their talents. Sanwo-Olu also pointed out that his administration would introduce a funding opportunity that would mitigate the risk and marketing challenges for innovative solutions generated by tech start-ups, stressing that young people would be engaged to drive the tourism programmes of his administration.
He said: "We have started a conversation with experienced practitioners in entertainment industry, with an objective to jointly come up with a general entertainment hub where talented young people can hone their skills in theatre, music, dancing and acting. We are looking at how the private sector can partner with us to build an entertainment destination where every Lagosian would be proud of.
"We are doing this to help the practitioners improve their creativity in film production, acting and entertainment generally. We hope this investment and effort would give our young people a new lease of life in terms of upgrading their skill and turning their skills to something valuable."
The governorship candidate advised young people to embrace hard work and prepare themselves for opportunities that will help them realize their dreams.
He said: "Young people need to have the audacity to pursue your dreams, but they must have something that is driving them towards reaching their goals. What the government can do is to provide an enabling environment for their skills to thrive. This is what we are setting out to do if elected."
Romp in America: Sammie Okposo Apologises to Wife, Withdraws from Ministration
Popular Gospel musician, Sammy has manned up! He has come out publicly to apologize to his wife, and asked for forgiveness and restitution.
In a painful social media post, the amiable artiste wrote " Dear friends, I need to bring a very unfortunate incident to your attention as I am not proud of it but know that this is the right thing to do.
"On my recent trip to the USA (Late 2021), I got intimately involved with a lady, knowing that this was not appropriate as a married man and a minister of the gospel. I am ashamed and regret my actions as it has caused a lot of pain to my dear wife, Ozioma, my family and I.
"As I work in making peace with God, repenting and asking for His forgiveness, I am suspending myself from all ministry work until full restoration as this is what is proper and what I know I owe God and His people.
"To my wife, Ozioma. I am sincerely sorry I put you through this shameful and embarrassing situation. I broke your trust and disappointed you. Your forgiveness of my moral failure and poor judgement is important to me. I pray I will eventually be able to build back the trust and confidence every single day for the rest of my life.
"I want to take this moment and apologize to all Fathers and Mothers of the Faith and ministers of the Gospel for my behavior and moral failure. I won't be here if not for your investment and belief in what God has called me to do. I sincerely apologize for this embarrassing situation.
"To all that have been a part of my ministry, followed my ministry or know me personally, I am truly sorry for disappointing you.  I regret any pain or disappointment that this news of my moral failure and poor judgement may cause you and I am truly sorry for disappointing you.  I humbly ask that you continue to pray for me….
D'banj, Simi, Obi Asika to Feature As Judges As Nigerian Idol Returns
Popular music reality show, Nigerian Idol, is set to return for its seventh season. Billed to start on February 6, 2022, popstar, Dapo Oyebanjo, aka D'banj, and Similoluwa Kosoko, aka Simi, will be the new judges on the show.
They will be joining Obi Asika, who returns as a judge from the previous season.
Speaking on the introduction of new judges for the new season, the Executive Head, Content and West Africa Channels at MultiChoice Nigeria, Busola Tejumola said, "We could not think of a better trio to be the season's judges than Obi Asika, D'banj, and Simi. The three of them combined bring decades worth of experience in the music and entertainment business, as well as individual mastery of their crafts. We have no doubt that they will keep the viewers entertained in what will be a spectacular season!"
D'banj expressed his excitement at being one of the judges this season saying, "I was out of the country when I found out that I was going to be a judge for this season of Nigerian Idol and I couldn't contain my excitement. I'm coming in with my own strategy so viewers should expect a bang."
On her part, Simi said, "I've always loved the idea of being a judge and I think it's a fun thing to do. I plan to be very honest and have fun and hopefully gain inspiration from those that come on the show."
Returning judge Obi Asika added, "I will be looking for special talents and new faces this year. I'm also excited to work with the rest of the judges this season, and I will be very fair and real to every contestant just like I was last year."
In the sixth season of Nigerian Idol, Kingdom Kroseide emerged winner after months of intense musical contest involving over 10,000 hopefuls from across the country, and over 16 million votes recorded at the finale.
He won a N30m cash prize and N20m in other prizes.
Headline sponsor of Nigerian Idol season 7 is Bigi Drinks and co-headline sponsor is Binance.
Juju Musician, Dayo Kujore Dies at 63
Veteran Juju musician, Dayo Kujore, has died at the age of 63.
Kujore, who was among the pioneers of the Nigerian styled musical art form is said to have died on Monday, according to his daughter, Dayo Kujore.
Circumstances surrounding the 'Soko Extra' crooner's death are yet to be revealed as a formal announcement is expected to be made by the family.