How We'll Turn Around Entertainment Industry – Sanwo-Olu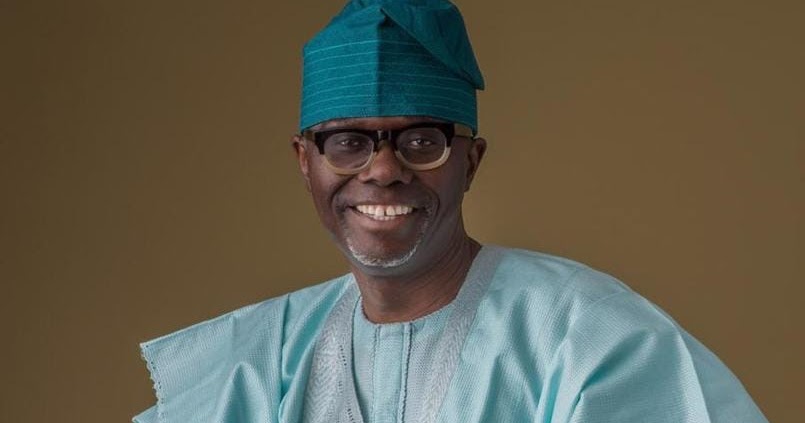 The All Progressives Congress (APC) governorship candidate in Lagos State, Mr Babajide Sanwo-Olu, has said his administration would be investing "heavily" in creative industry to give talented young people an opportunity to realize their potential. Entertainment and tourism industry, Sanwo-Olu said, is one of key areas his government would focus on for job creation and economic growth.
The APC candidate said he would deploy innovation and modern technology to unlock the potential of entertainment and tourism, adding an investment in creative industry would have direct impact on the economy and discourage restiveness among the youth.
Sanwo-Olu spoke when he hosted the 2018 housemates of Big Brother Naija paid him a courtesy visit in his campaign office in Ikoyi. Big Brother Naija, aired by Africa Magic, is one of the most watched television reality shows in Nigeria and Africa.
The APC candidate said his government would build entertainment hubs across the state where young people can hone their skills and promote their talents. Sanwo-Olu also pointed out that his administration would introduce a funding opportunity that would mitigate the risk and marketing challenges for innovative solutions generated by tech start-ups, stressing that young people would be engaged to drive the tourism programmes of his administration.
He said: "We have started a conversation with experienced practitioners in entertainment industry, with an objective to jointly come up with a general entertainment hub where talented young people can hone their skills in theatre, music, dancing and acting. We are looking at how the private sector can partner with us to build an entertainment destination where every Lagosian would be proud of.
"We are doing this to help the practitioners improve their creativity in film production, acting and entertainment generally. We hope this investment and effort would give our young people a new lease of life in terms of upgrading their skill and turning their skills to something valuable."
The governorship candidate advised young people to embrace hard work and prepare themselves for opportunities that will help them realize their dreams.
He said: "Young people need to have the audacity to pursue your dreams, but they must have something that is driving them towards reaching their goals. What the government can do is to provide an enabling environment for their skills to thrive. This is what we are setting out to do if elected."
Troll Lashes Out at Regina Daniels Mum for Sharing Photo in Bum Shorts
A troll has attacked Rita Daniels, the mother of Nollywood actress, Regina Daniels for sharing her bum photo on social media.
Rita who is currently under the care of her billionaire 60-year-old son-in-law took to Instagram to share a photo of herself looking like a 16-year-old teenager.
She captioned the photo "The day you plant the seed is not the day you will eat the fruit."
While the multitudes are showering Regina Daniel's mother all the love in this world, an Instagram user lambasted Rita for giving out her daughter to an old man for the benefits attached.
He wrote "That's why you seed your little daughter into the life of 70 plus old man so that you will be eating fruits, some of your mates are living happily with their husbands, you're here wearing bomshort on IG, sugar mummy."
Burna Boy Nominated Again for Grammy Awards
Burna Boy's latest album 'Twice As Tall' has gotten him a second shot at winning a Grammy.
The talented singer, on Monday, bagged a World Music Album nomination alongside Antibalas, Bebel Gilberto, Anoushka Shankar, and Tianariwen.
Antibalas is an American afrobeat band modelled after Fela Kuti's Africa 70 band while Bebel Gilberto is a popular Brazilian-American singer.
Anoushka Shankar is a British Indian sitar player and composer while Tianariwen is a group of northern Malian singers.
In October, the Recording Academy announced the renaming of the 'Best World Music Album' to 'Best Global Music Album.'
Burna Boy, 29, lost in his first attempt to win a Grammy award after being nominated in the best world music album category in January 2020. Beninese music legend, Angelique Kidjo, won the award.
'Twice As Tall' which is Burna Boy's fifth album was released in August. Burna Boy, his mum cum manager, Bosede Ogulu, and Sean 'Diddy' Combs, were the executive producers.
The album was produced by Telz, P2J, Timbaland, Leriq, Rexxie, Skread, Andre Harris, Jae5, Mike Dean, and many more.
It also featured guest appearances from Naughty by Nature, the Kenyan band Sauti Sol, Senegal's musical titan, Youssou N'Dour, and Chris Martin of Coldplay.
Should Burna Boy win, he will become Nigeria's second Grammy winner after Sikiru Adepoju.
In a related development, Nigerian singer, Mr Eazi, has just won an Urban Music Album award at the Latin Grammy for his feature on Colombian reggaeton singer, J Balvin's fifth and his sixth overall album.
Mr Eazi was featured on track nine, 'Arcoiris' on 'Colores.'
The 63rd Annual Grammy Awards will hold on January 31, 2021, at the Staples Center in Los Angeles.
The award will recognise the best recordings, compositions, and artists of the eligibility year, running from September 1, 2019, to August 31, 2020.
My Boyfriend Left Me Because I Messed Up – DJ Cuppy
DJ Cuppy has revealed that she messed up her relationship with her ex-boyfriend and talent manager, Asa Asika.
Asa and DJ Cuppy who is the daughter of billionaire businessman, Femi Otedola, used to be an item a few years ago until they both went their separate ways.
DJ Cuppy had a Twitter question and answer session with her fans on Friday, November 20.
One of her fans asked
"@cuppymusic What's your ex-boyfriend's name and why did you break up? #AskCuppyAnything,"
Responding, DJ Cuppy wrote: "His name is @AsaAsika and I messed it up."
Naijaloaded