How We'll Turn Around Entertainment Industry – Sanwo-Olu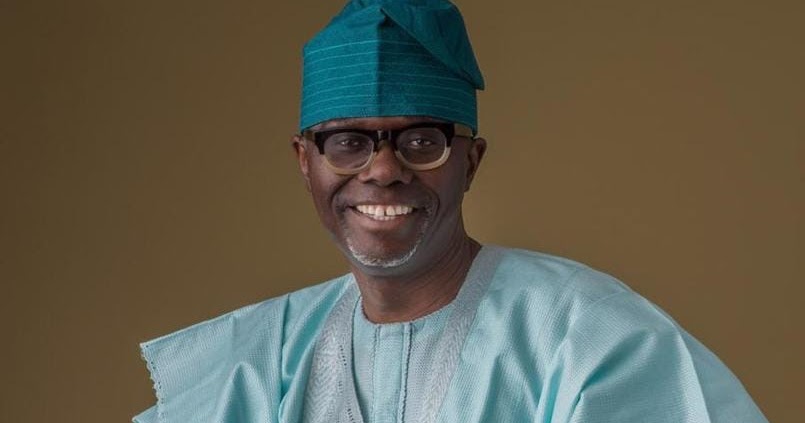 The All Progressives Congress (APC) governorship candidate in Lagos State, Mr Babajide Sanwo-Olu, has said his administration would be investing "heavily" in creative industry to give talented young people an opportunity to realize their potential. Entertainment and tourism industry, Sanwo-Olu said, is one of key areas his government would focus on for job creation and economic growth.
The APC candidate said he would deploy innovation and modern technology to unlock the potential of entertainment and tourism, adding an investment in creative industry would have direct impact on the economy and discourage restiveness among the youth.
Sanwo-Olu spoke when he hosted the 2018 housemates of Big Brother Naija paid him a courtesy visit in his campaign office in Ikoyi. Big Brother Naija, aired by Africa Magic, is one of the most watched television reality shows in Nigeria and Africa.
The APC candidate said his government would build entertainment hubs across the state where young people can hone their skills and promote their talents. Sanwo-Olu also pointed out that his administration would introduce a funding opportunity that would mitigate the risk and marketing challenges for innovative solutions generated by tech start-ups, stressing that young people would be engaged to drive the tourism programmes of his administration.
He said: "We have started a conversation with experienced practitioners in entertainment industry, with an objective to jointly come up with a general entertainment hub where talented young people can hone their skills in theatre, music, dancing and acting. We are looking at how the private sector can partner with us to build an entertainment destination where every Lagosian would be proud of.
"We are doing this to help the practitioners improve their creativity in film production, acting and entertainment generally. We hope this investment and effort would give our young people a new lease of life in terms of upgrading their skill and turning their skills to something valuable."
The governorship candidate advised young people to embrace hard work and prepare themselves for opportunities that will help them realize their dreams.
He said: "Young people need to have the audacity to pursue your dreams, but they must have something that is driving them towards reaching their goals. What the government can do is to provide an enabling environment for their skills to thrive. This is what we are setting out to do if elected."
BBNaija: Cindy, Frodd, Mercy and Diane Up for Fake Eviction
Housemates Mercy, Frodd, Diane and Cindy are up for fake eviction.
News Agency of Nigeria reports that unknown to the housemates, there will be no eviction this week, making their nominations invalid.
The ten remaining housemates were called into the diary room for the usual nomination process, with each of them nominating two housemates each.
Ike nominated Frodd and Cindy, who nominated Diane and Ike. Omashola nominated Mercy and Diane, who nominated Mike and Omashola.
Mike nominated Diane and Mercy while Tacha nominated Cindy and Mike, Seyi nominated Ike and Mercy while Frodd nominated Cindy and Mercy.
On her part, Mercy nominated Frodd and Omashola, and Elozonam nominated Frodd and Tacha.
While the nominations were rolled out, Frodd seemed upset to have been nominated again. On the flip side, Tacha was relieved to escape nomination.
NAN reports that the fake eviction tension was further fueled by the lack of a Veto power of chance holder for a save and replace.
For the remaining part of the week, housemates will pick photographs from a red box. The housemate with a complete picture would hold the ultimate veto power.
(NAN)
Khafi Kareem Evicted from BBNaija House
Khafi Kareem has been evicted from the ongoing Big Brother Naija Season Four.
News Agency of Nigeria reports that the UK Metro Police officer was evicted during the live show on Sunday.
Khafi, who was put up in a strong competition with Tacha, Mike and Seyi, got on stage in her usual, bubbly demeanor.
When the nomination reel was played for her, she told host Ebuka Obi-Uchendu that she was surprised that Ike nominated her, seeing as they both bonded in the house.
NAN reports that Ike, on Thursday, had revealed that he planted a condom by Khafi and her love interest, Gedoni, to imply that they had sex.
While both Khafi and Gedoni had denied that they had sex, they also insisted that their romantic feelings for each other were real.
In the post-eviction interview, Khafi said she bonded with Gedoni in the first week because they were both up for eviction.
She told Ebuka that she believes he loves her as much she loves him, adding that she was a forlorn lover when he was evicted.
She announced that she would be moving to Lagos from London and plans to go into acting and presenting.
During her stint in the house, Khafi was Head of House, won one million Naira and part of Team Lagos and a car.
NAN reports that Ebuka announced that there will be no eviction next week, although the veto power of chance task will still hold.
Majek Fashek in London, Critically Ill, Says Manager
Popular reggae musician, Majek Fashek, is down with an undisclosed ailment and he is currently on admission at a hospital in the United Kingdom.
The singer's manager, Uzoma Omenka, disclosed this in a statement posted on Majek's official Instagram page,
Omenka wrote, "This is to confirm to all fans of Majek Fashek that he is very sick and currently on admission at Queen Elizabeth Hospital, Woolich in England."
He apologised for not informing Majek's fans and other members of the public about the singer's condition on time.
Calling on music fans to provide financial support for the ailing singer and to pray for his speedy recovery, Omenka promised to provide regular updates on Majek with videos and pictures.