How We'll Turn Around Entertainment Industry – Sanwo-Olu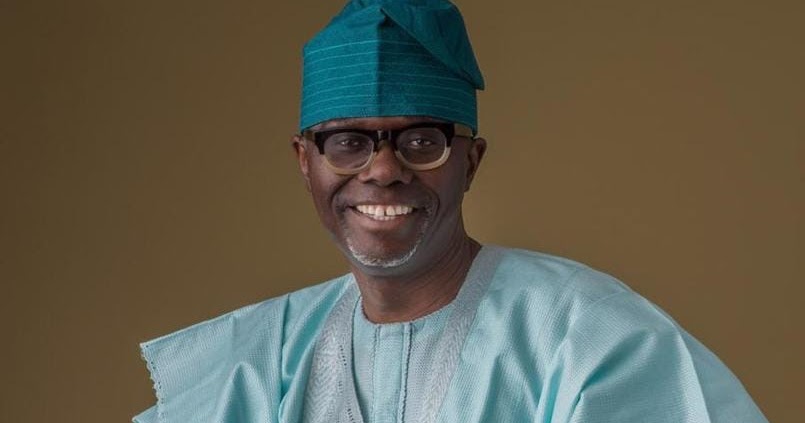 The All Progressives Congress (APC) governorship candidate in Lagos State, Mr Babajide Sanwo-Olu, has said his administration would be investing "heavily" in creative industry to give talented young people an opportunity to realize their potential. Entertainment and tourism industry, Sanwo-Olu said, is one of key areas his government would focus on for job creation and economic growth.
The APC candidate said he would deploy innovation and modern technology to unlock the potential of entertainment and tourism, adding an investment in creative industry would have direct impact on the economy and discourage restiveness among the youth.
Sanwo-Olu spoke when he hosted the 2018 housemates of Big Brother Naija paid him a courtesy visit in his campaign office in Ikoyi. Big Brother Naija, aired by Africa Magic, is one of the most watched television reality shows in Nigeria and Africa.
The APC candidate said his government would build entertainment hubs across the state where young people can hone their skills and promote their talents. Sanwo-Olu also pointed out that his administration would introduce a funding opportunity that would mitigate the risk and marketing challenges for innovative solutions generated by tech start-ups, stressing that young people would be engaged to drive the tourism programmes of his administration.
He said: "We have started a conversation with experienced practitioners in entertainment industry, with an objective to jointly come up with a general entertainment hub where talented young people can hone their skills in theatre, music, dancing and acting. We are looking at how the private sector can partner with us to build an entertainment destination where every Lagosian would be proud of.
"We are doing this to help the practitioners improve their creativity in film production, acting and entertainment generally. We hope this investment and effort would give our young people a new lease of life in terms of upgrading their skill and turning their skills to something valuable."
The governorship candidate advised young people to embrace hard work and prepare themselves for opportunities that will help them realize their dreams.
He said: "Young people need to have the audacity to pursue your dreams, but they must have something that is driving them towards reaching their goals. What the government can do is to provide an enabling environment for their skills to thrive. This is what we are setting out to do if elected."
After Toni Payne, Adetola, 9ice Set for Third Marriage in December
Nigeria's pop star and kongaso crooner, Abolore Adegbola Akande popularly known as 9ice is set to get married for the third time in December 2019 according Pulse.ng.
It was revealed that the singer will be getting married to his baby mama, Sunkami Ajala, who he has a daughter, Mitchelle with. The couple are expected to get married on an already fixed date in December 2019. Sunkanmi Ajala is an event planner based in Lagos.
Sunkanmi Ajala and 9ice have been in an off and on relationship before now. The two welcomed their first daughter, Michelle Abolanle Akande, five years ago.
Previous Marriages
9ice got married to Adetola Anifalaje, a United States based software engineer in 2018 (Second marriage). They had three wedding ceremonies which took place between March, July and August of the same year. The marriage with Adetola is blessed with a daughter, Milani- Francoise Imisioluwa Akande.
Back in 2008, 9ice married Toni Payne, and they had a child together. After the marriage collapsed, 9ice got into a relationship with Vickie Godis who bore him a set of twins.
Back in 2018, there were rumours that 9ice was expecting 5th child with another lady identified as Olori Oluwayemisi. Linda Ikeji had reported that the lady, a skin expert, was pregnant and expecting a child for 9ice.
9ice however, denied the news that he was expecting any child.
John Legend Joins League of 'Sexiest Men Alive'
John Legend has joined the league of Dwayne "The Rock" Johnson, Chris Hemsworth and Idris Elba as People Magazine's Sexiest Man Alive.
This announcement was made yesterday, and his wife, Chrissy Teigen, took to her twitter to announce,
"My secret is out. I have fulfilled my dream of having boned @people's sexiest man alive!! an honor!!!!!" and "I cannot WAIT for people to get mad about John being the sexiest man alive. it's my new Starbucks holiday cup."
Speaking about it, John Legend tweeted:
"I was excited, but I was a little scared at the same time because it's a lot of pressure," he said. "Everyone's going to be picking me apart to see if I'm sexy enough to hold this title. I'm also following Idris Elba, which is not fair and not nice to me!"
Legend is the third judge on The Voice to be awarded by the magazine. Adam Levine graced covers in 2013 and Blake Shelton won in 2017. Levine, Shelton, and Legend are the only musicians to win the title since it began in 1985.
Recently, John Legend and his family graced the front page of Vanity fair magazine which was titled "Impeachment Special" where the couple opened up about their upbringings and hardships. Teigen also talked about her battle with anxiety which keeps her from holding on to memories of trauma or even triumph. Her wedding is described as a blur.
John married Chrissy in 2013 and they have 2 kids together.
Ovularia is Not Dead, Confirms Chief Zebrudaya
Chika Okpala aka Chief Zebrudaya of the now rested sitcom, 'The New Masquerade, has dismissed claims that Lizzy Eveome aka Ovuleria is dead.
According to several reports, Zebrudaya debunked the death rumour when he was contacted on the telephone.
He reportedly said Ovuleria is hale and hearty, not dead.
"Who's wishing her dead? I am telling you now that Ovuleria is not dead. You can call on the telephone and she will speak to you. Wishing death means that she will live longer," Zebrudaya said.
However, Ovularia's onscreen husband, Zebrudaya said the actress is currently suffering from arthritis as well as eyesight problem. "It does not mean that she's dead," he added.
Also, debunking the rumour, Tony Akposheri, who played the role of Zaccheus, Chief Zebrudaya's house-help, told Vanguard that he just finished speaking with the thespian now, adding that she's not dead.
On Tuesday, November 5, 2019, Twitter user, Churchill Ebhodaghe tweeted  about Evoeme's death. The Twitter user had no details to back his claims.
In March 2017, Veronica Njoku, who is popular for her role as Ramota in 'The New Masquerade,' passed away. The late Njoku played the role of Chief Jegede's (played by Claude Eke) wife and a close ally of Ovularia.
Her death was confirmed by Tony Akposheri, who played the role of Zaccheus, a street urchin.
'The New Masquerade' was a Nigerian sitcom that aired on the Nigerian Television Network during the 1980s until the mid 1990s. It was created and written by James Iroha who also acted in the sitcom as Giringori Akabogu.