Oba of Lagos Rejects Rhodes-Vivour, Declares Total Support for Sanwo-Olu
Oba of Lagos, Riliwan Akiolu, has told the Labour Party (LP) governorship candidate, Gbadebo Rhodes-Vivour not to dream of being governor yet.
Rather, the traditional head of Lagos said the incumbent, Mr. Babajide Sanwo-Olu, will win Saturday's election for a second term in office.
Oba Akiolu spoke when Mr. Rhodes-Vivour visited the Iga-Iduganran palace to disclose his intention to the monarch.
While he hailed Rhodes-Vivour for his courage and persistence, Oba Akiolu, however, said that Sanwo-Olu would be victorious in Saturday's poll.
He said: "I declared my support for Sanwo-Olu because I believe in him and the Lord has said it is Sanwo-Olu who will win.
"For you Gbadebo, the future is open to us. God will not kill you; there is nothing wrong in you contesting. All of those contesting are my children. God should help us to make the State better. When Sanwo-Olu wins, the government will involve all of us; there is no winner takes all, and God will grant him long life."
On LP candidate's visit to the palace, Oba Akiolu described it as a walk in the right direction, saying: "He is a citizen of Nigeria, it is his right to come to his father since I'm the father of all. It is however said we are equal in the eyes of God but we are not equal in the love of God.
"I have also advised him as a young man. Politicians don't fight, they only disagree, there's nothing wrong with him wanting to be governor, but I have told him where I stand. He should not relent after this contest but I am fully behind Sanwo-Olu."
On the alleged statement that 'Lagos is a no-man's land', the monarch said such comments should not be heard of, urging Lagosians to eschew any act of electoral violence but embrace peace in discharging their civil duty.
"By the grace of God, there is no reason we should quarrel with ourselves. The people should come out en-masse and be very peaceful while performing their constitutional duties. There should be no harassment of anyone, we are all part and parcel of this country."
The royal father also stressed that Nigeria's future is bright and will begin to witness positive changes when the President-elect, Asiwaju Bola Tinubu, assumes office.
He also enjoined politicians to keep to their electoral promises to the people as 'they are answerable to God'.
He added that the EndSAS protest would not have turned out the way it did if the government had played its part.
Speaking on behalf of the LP candidate, Adekoyejo Rhodes reiterated the party's commitment to ensuring a peaceful election.
"It's not about fight, let the election go in peace, if God says they win, we would accept, we just want to make sure everything goes peacefully," he said.
I'll Soon Die, 40-Year-Old Odumeje Claims
Controversial Anambra-born pastor, Chukwuemeka Ohanere, popularly known as Odumeje, has said he will die soon, having completed his work on earth.
The pastor came into limelight with his weird pattern of spiritual deliverance, where he carries miracle seeking members of his church in a manner akin to the WWE wrestlers, and smashes them on the floor.
He was in the news last year after he confronted officials of the Anambra State Government, who had come to demolish his church. He was beaten during the encounter.
During Sunday service, Odumeje, in a video circulating online, was heard telling his church members that it was time for him to go.
He said: "I have called my little son, KingDavid, and I told him that very soon, I your father will leave. You must take care of your brothers and your mother.
"I came to this world for a purpose, and that purpose has been fulfilled. I have finished my earthly ministry, and I will leave soon," he told the congregation.
Odumeje has fought several battles, and has challenged many native doctors to open contests on their ability to perform miracles. He is 40 years old.
Woman Sets Son, Wife, Two Grandchildren Ablaze in Ondo
A grandmother, identified as lforiti, has allegedly set her son, wife and two grandchildren ablaze in Apomu community, Akure, the Ondo state capital.
Sources said that the grandmother, who resides with his son in the same house complained that they starved her of food.
She reportedly set the house ablaze while the family members were asleep, killing three of them including her son, Victor; wife Racheal and one of the grandchildren while the other child is in critical condition at the Federal Medical Centre FMC, Owo.
Narrating the sad incident to newsmen, in Akure, an eyewitness, Korede Michael, said "we saw the house on fire around 2:00 am at the weekend and had to break the window to rescue everyone in the house.
"The woman, her son, Victor Oloro; wife, Rachael; and children, Toluwani and Blessing, were all in the house when the woman set it on fire. She got some dry palm fronds and the little petrol her son kept in a gallon (for generator), spread it around the house and then put fire to it."
"I was the first person to notice the fire and jumped into the house before other members of the community joined me in rescuing them.
"We got a vehicle immediately to transport them to the government hospital in Akure.
"When we got to Akure (UNIMED annex), the doctors and nurses rejected the patients, saying they cannot take care of them due to the degree of the burn and advised that we take them to the Federal Medical Center in Owo.
"Unfortunately, we lost the last grandchild, who was just two and a half years old, immediately we got to Owo.
"The son and his wife, also, gave up the ghost while the only grandchild left is in a critical condition."
Korede said that the suspect was not in any way affected by the fire.
"The children could not send the woman out of the house when she started behaving strangely because it was built by her late husband".
Police sources said that the suspect confessed that she burnt her son and his family because they were starving her of food.
The state police spokesperson , Funmi Odunlami couldn't be immediately reached for comments.
Vanguard
Sanwo-Olu Approves 20% Salary Increment for Lagos Civil Servants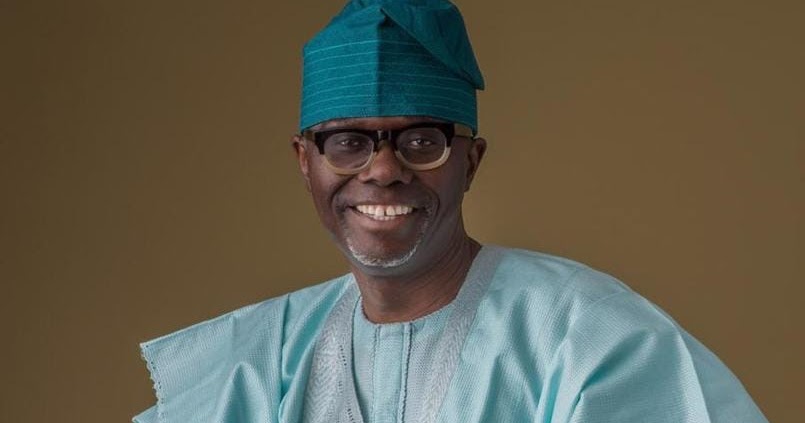 Lagos State governor, Mr. Babajide Sanwo-Olu, has increased the salaries of workers in the State by 20 per cent, barely days after winning re-election for a second term in office.
In a circular by the Head of Service, Hakeem Muri-Okunola, the governor reiterated his administration's determination to improve the welfare and well-being of public servants in Lagos State.
Those affected by the increment are officers in the mainstream public service, local governments and local council development areas, and the State Universal Basic Education Board by 20 percent with effect from January 1, 2023.
"Furthermore, kindly note that the arrears for the month of January 2023 will be paid along with salaries for the month of March 2023, while the arrears for the month of February 2023 will be paid together with the salaries of April 2023," the statement read.
"This action further demonstrates this Administration's commitment to Staff welfare. Public Servants are thus enjoined to show more commitment and dedication in the delivery of qualitative service to the citizens of the state.
"Accordingly, all Accounting Officers are to note the contents of this circular and give it the service-wide publicity it deserves."