Okoroji Steps Down as COSON Chairman, Re-elected, Bright Chimezie Too
By Eric Elezuo
Chairman, Copyright Society of Nigeria (COSON), Chief Tony Okoroji, has been re-elected for another term of office by the general assembly of the society.
Okoroji's re-election came on the heels of his stepping down after the expiration of his term.
Also, super highlife crooner and Zigima sound king, Bright Chimezie, was also elected into the COSON Board of Directors for the first time.
The elections took place penultimate Tuesday at the Banquet Hall of the prestigious Sheraton Hotel, Ikeja, during the society's nineth annual general meeting.
Present at the occasion were music stars of various creed who came from all corners of the country.
Also elected to the Board was renowned singer and comedian, Mr. Kofi Idowu Nuel, popularly known as Koffi Da Guru who hitherto was late Reggae icon, Ras Kimono's replacement. Kimono died in 2018.
Hon. John Ewelukwa Udegbunam, a Micro-biologist and former National President of the Music Label Owners & Recording Industries Association of Nigeria (MORAN) was also re-elected as member of the board.
Among activities on the day was the review and adoption of the 2018 audited accounts and financial report of the society.
The highlight of the AGM which coincided with the second anniversary of the commissioning of the magnificent COSON HOUSE in Ikeja was the Chairman's address by Chief Tony Okoroji which received huge intermittent applause from the members with standing ovation at the end.
Said Okoroji, "At Lagos Sheraton Hotel today, I can see my brethren in music and music industry personalities from every nook and cranny of Nigeria. I wish to emphasize that it is our different characters, ages, experiences and unique locations that make COSON a truly national institution. The strength of COSON lies with all of you, in every state of the Nigerian nation where you come from as long as music is played there. It truly does not matter whether you play hip hop, highlife, fuji, juju, gospel, reggae, bongo, kalango, ikwokirikwo or whatever. As long you compose music, perform music or invest in music, COSON belongs to you.
"I am sure that many are surprised that with everything that has been thrown at us, COSON is working. COSON is working because we have built an institution with significant resilience and strong roots. COSON is working because there is trust and confidence between the members and the leaders. COSON is working not just because of our 100% dedication to the cause but because of the blessings and grace of the Almighty.
"I have read countless publications in which incredibly defamatory things have been said about me and facts twisted so badly to run me down. I have endured them because of my commitment to our cause and my determination that COSON should not go the way of PMAN.
"Distinguished members of COSON, my dedication to the COSON cause is not because of a title or because of personal wealth. My official car for much of 2018 was one rickety 20-year old Toyota Camry and later on, one 16-year old Honda Pilot. I do not live in a house provided by COSON. No member of my family goes to a hospital provided by COSON. I do not go on a vacation on the bill of COSON. I have spared myself no suffering or inconvenience because of my dedication to the COSON cause because I verily believe that the true worth of a man is not in what he takes but in what he gives".
Continuing, Chief Okoroji said, "In commissioning COSON House, it appears that we commissioned envy, jealousy, covetousness, blackmail and the grab-grab madness of some Nigerians. Some of those who were sleeping while we built COSON cannot sleep anymore. They are awake plotting how to take over the place or to destroy it and destroy us. Those who had no time for us as we labored, suddenly have so much time for COSON. Day after day, they talk about nothing but COSON. They are working every day to hijack COSON or destabilize it. They have connived with their friends to hound us and use their people in various banks to shut down our accounts. They are so determined to keep for themselves that which we have built for thousands of the musicians of Nigeria.
"Since then, what have they not done to hijack COSON or bring us down? They tried to foist a leader on COSON and you, the members said absolute no. When that failed, they announced that our licence had been suspended and a court of law told them, 'not so fast!'. Then, they organized to freeze our accounts in different banks and the courts told the banks to stop the none sense. Then, they tried to lock us up in prison. Now, that too has failed miserably. Shamelessly, a handful of people have shown desperation in their unending effort to hijack for themselves an institution we have built without one kobo of government money to protect the rights of innocent musicians and provide support and joy to thousands of people in our industry. They have unleashed the power of man to try and destroy the work of God. They want to grab the greatest organization ever built by creative people in Nigeria. The power of God however is always greater than the power of man. By the grace of the Almighty, the harder they come, the harder they will continue to fall".
Amidst thunderous applause, Chief Okoroji declared to COSON members that what happened to PMAN will not happen to COSON.
Among the many stars present at the AGM were the revered music legend Prof (Sir) Victor Uwaifo, the Afro Juju creator, Sir Shina Peters, Reggae Star, Righteous Man, Gospel Crooner, Kenny Saint Best; Chris Mba of the "Baby Don't Cry" fame; guitar wizard, Feladay, US based music star, Alabama and Owerri based Highlife Star, Ugo Stevenson. Also present were the current National President of Music Label Owners & Recording Industries Association of Nigeria (MORAN), Mr. Calistus Okeke; National President of Music Producers & Marketers Association of Nigeria (MUPMAN), Engr Sharon Esco Wilson and Chairman of Billtop Group, Dr Ben Ofoeze.
The reconstituted COSON Management Board include Sir Shina Peters, Ms Kenny Saint Brown, Mr Richard Cole. Ms. Maureen Ejezie Uso, Engineer Sharon Esco Wilson, Mr. Bright Chimezie, Mr. Kofi Idowu Nuel, Mr. Uche Emeka Paul, Evangelist Olusegun Omoyayi and Chief Tony Okoroji.
Playnation Entertainment: The Business Landscape of Nigerian Music Industry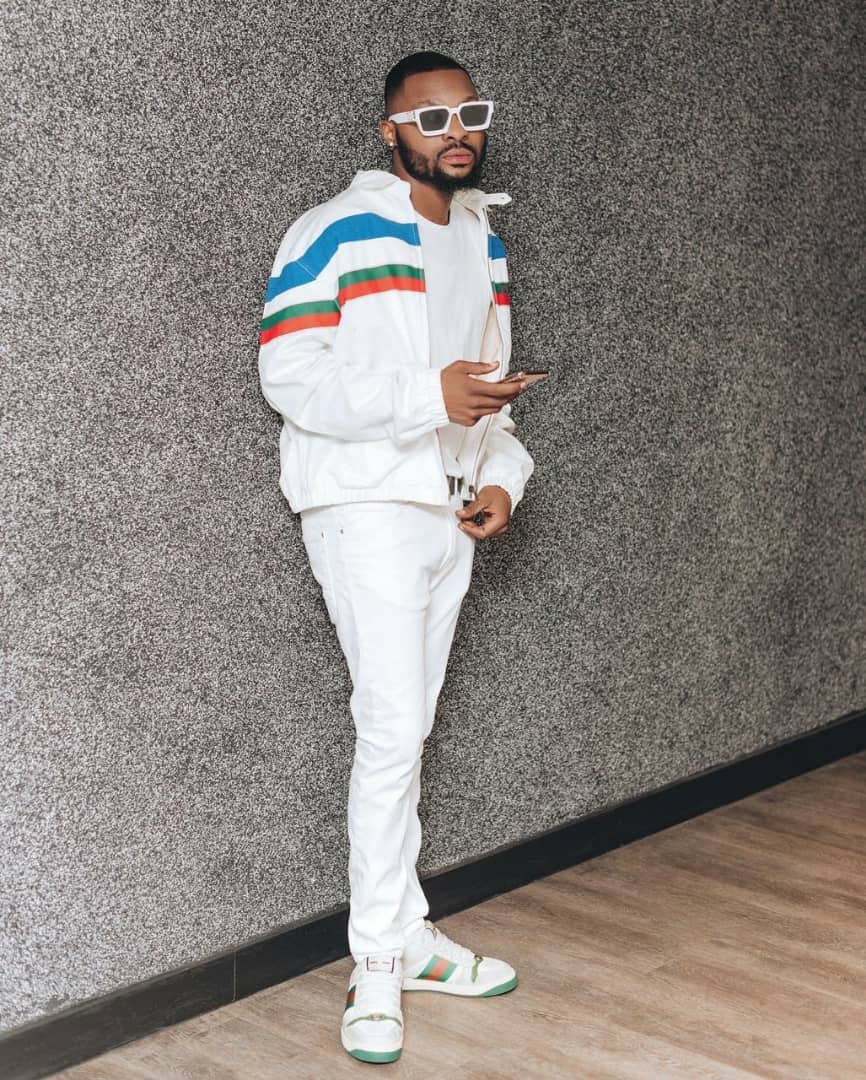 Skills and talents aren't in recess in any sector or industry, more so the Nigerian music industry. The entertainment space over the years has seen many new acts take the stage, woo the crowd and fade away almost in an instant. This certainly is owed to many factors, but one dominant cause has been the unfavorable relationship between a performing artist and their record labels or management team.
Equally there are a lot of talents present in the Nigerian entertainment space, so is there a good amount of record labels and management teams that support and manage these artists, which evidently proves there is more to music than just recording sounds over a beat, that's what is called the Business of Music.
With the recent economic downturns and with the country still battling the effects of the COVID-19 pandemic, many business sectors, groups and teams in the music industry have equally experienced a recess, but a handful have been able to thrive regardless. One notable team is Playnation Entertainment, led by Collins Oviawe, also known as Governor of Africa (GOA).
Playnation Entertainment is a record label and entertainment brand that started out in Southern Nigeria. The group was founded by it's CEO, GOA, who is an executive producer, creative artist and entertainment event planner. With his knowledge in Finance and Accounting, his course of study at Delta State university, he has led the group effectively through the times.
Speaking recently in an interview on how he's been able to thrive with his team, GOA says while many factors contribute to growth, a firm understanding of the business landscape is always a huge plus.
He says "the Nigerian music industry has a model, and to summarise it without getting too technical is the money follows the attention, which I'll agree is the same with every entertainment space around the globe". He attributes this reason to being a major drive to his team's recent collaborations with major acts in the music industry, such as Davido, Peruzzi, DJ Neptune among others.
Curvy Lady Proposes to Give Her 'Thing' to Wizkid
An unidentified curvy Nigerian lady, has taken to social media to profess her unwavering love for award winning singer, Wizkid.
According to her, she had always crushed on the father of three even as a secondary school student, adding that she wasn't paid to speak good of the singer, but it was necessary for her to express her feelings.
In a video that was shared on Instagram the lady while flaunting her curves, stated that she was ready to give the "Ojuelegba" crooner her butt.
In her words:"I don't know what he did to me, but I just like him. I have been liking Wizkid since way back when I was in secondary school.
"I don't mind giving that to Wizkid". she said as turned to she show off her butt.
I'm Tired of Making money, Davido Brags Again
Popular Nigerian artiste and DMW boss, Davido has stated that he is tired of making money.
Davido said this, while on a boat cruise with his friends. The video has gone viral on social media, as Nigerians slam him for always bragging.
In the video, Davido is heard saying he is celebrating because he is rich and young, while bragging about how successful he is.