Opinion: Interrogating President Muhammadu Buhari's Oversized Integrity
By Raymond Nkannebe
It has become a pastime of sorts for the APC crowd to inundate anybody who wants to listen, how the so called Integrity of President Muhammadu Buhari is the best thing to have happened to post-colonial Nigeria. They do this with a certain air of arrogance elevating Buhari to something of a Saint without a single foible.
As the 2019 general elections draw near, the craze has reached even new proportions, and the latest scheme (but which is bound to fail), is to make "personal integrity" ( or the lack of it), a defining factor in the forthcoming elections as against the score card of the administration and it's impact on the welfare of the generality of Nigerians. The target, understandably of this defeatist campaign strategy is candidate Atiku Abubakar, who have forced a disquiet in the camp of the ruling APC on account of his towering popularity which looks certain to guarantee his victory by the 16th of February, 2019 so as to Get Nigeria Working Again. The modus operandi of the strategy is simple: emphasize Buhari's so called integrity, and contrast same with Atiku's.
At the official launch of the APC Presidential campaign in Uyo, Akwa-Ibom state last Friday, this chorus of integrity was chanted with reckless abandon by the numerous party members who mounted the rostrum reiterating the vaunted integrity of candidate Buhari, and why that is a quality enough to earn him a hard-sought re-election. From the Director General of the Campaign Organization-Rotimi Amaechi to Adams Oshiomole amongst others, the so-called Integrity of President Muhammadu Buhari was adumbrated notwithstanding the fact that many of them sounded like a broken record.
Controversial party chairman, Comrade Adams Oshiomole in an interview with The Daily Sun Newspapers some three weeks ago put it in black and white thus, "I believe the president will be re-elected on the basis of his personal integrity". Even the president himself seem to be playing the part. At a religious function in Kano a fortnight ago, he told his audience to elect only candidates with credibility and integrity in 2019. Making a veiled reference to his overrated integrity.
When the spokesman of the Buhari Campaign Organization, Mr. Festus Keyamo played host to a political programme on Channels TV the other day, he was also seen singing this swan song. Ditto Garba Shehu, Femi Adesina and the numerous other image makers of this president. With the manner in which they go about it, it gives away the impression of a well rehearsed plot behind the scene namely, to present president Muhammadu Buhari to Nigerians once again, as the only chief priest before whom divination to the ifa Oracle is possible, as they did in the run up to the 2015 polls.
The reason for this however is not hard to seek. There is nothing the government of the day has to show for its stewardship three and a half years after it promised Nigerians a Change that has proven to be a mirage. Whereas it campaigned at the time on the three pillars of Fighting Corruption, Improving the Economy and Enhancing our National Security, a one-off look at these heads of campaign thrust shows that we have only progressed in retrogression under its watch. And the facts out there bear us out that they need no demonstration in this intervention.
Having come to this realisation, the only alternative is to latch on to the time worn "mai gaskiya" narrative, and re-present him as the last of the 'saints' without who the survival of Nigeria will be forgotten. Hence why Nigerians are inundated every other day with rhetorics around an overpriced integrity that is not supported by verifiable facts. I shall return to this soon.
Now, it is not that this writer discounts "integrity" as an integral quality of leadership. No serious person should be heard advancing such proposition. Indeed ancient scientist and Greek philosopher, Aristotle underscored the importance of same in leadership when he intsructively observed, "because rulers have power, they'll be tempted to use it for personal gain. It is important that politicians withstand this temptation, and that requires integrity". He concluded by delimiting it's fundamentals thus, "integrity is about having the right ethical values that become visible in a pattern of behaviour". Our own professor Chunua Achebe (May he rest well), weighed in on the matter in latter years, and defined the truest test of integrity as the blunt refusal to compromise, writing on the subject in his pamphletter, The Trouble with Nigeria.
A common denominator to be seen in the quality of integrity as laid down by the two great men, is that it is not a feat attained by undue repetition informed by prejudice of political party megaphones. On the contrary it is a serious character-trait whose visibility must flesh out from a consistent pattern of behaviour to paraphrase Aristotle. A deeper insight into the matter would also reveal that it is not synonyms with ascetism, or the ability to hold extreme religious views. Quite to the contrary it is the quality of being honest and having strong moral values.
But how has president Muhammadu Buhari fared in his much vaunted claim to being the very paragon of integrity? A closer look at the behavioural pattern of the Daura born septuagenerian since he found himself as a democratically elected president, shows that he is anything but a man of high integrity as the APC crowd tries to force down our throats. There is nothing in the behavioural pattern of this president three and a half years since after he took on the "Babar Riga", that suggests he has a distaste for suspicious, nay "improper behaviour". Up until today, even the most ardent APC supporter cannot point to a peculiar and distinctive conduct of this president that supports these outlandish claims to integrity. Unlike as was seen in the leadership choices of say, Burkina Faso's Thomas Sankara who typifies integrity, President Muhammadu Buhari's claim to integrity have been more of an exercise in cosmeticism. And the indications are there for all to see.
First of, any keen observer would notice that this president has observed in the breach the sort of lifestyle he promised to lead if elected into power pre-2015. From maintaining the number of jets in the presidential fleet, to traveling abroad to treat headache and sore throat, and what not, president Muhammadu Buhari has proven to be a turn coat, whose word is not his bond. A character trait which should not be seen in a man that lays so much claim to having integrity. But that is not all.
If compromise as pointed out by Achebe is the yardstick for measuring integrity, then president Muhammadu Buhari should not be decorated as a man of integrity by Keyamo and friends. This is because we have seen him condone corrupt behaviour right under his nose, and even received into his party, persons who are flagged for corruption by the anti-graft agency, EFCC. In this connection, the particular case of the former SGF, Babachir Lawal sticks out like the proverbial sore thumb. While he was reluctantly shoved aside for the infamous grass cutting scandal, he remains until today un-prosecuted and was even rumoured to have single-handedly nominated his successor. In the wake of the scandal rocking the Kano State governor, who promised to deliver some 2 million votes towards his re-election, President Muhammadu Buhari told a stunned world, that Governor Abdullahi Umar Ganduje was the best thing to have happened to governance. Long before this time, he had absolved late General Sani Abacha of any financial impropriety. Referring to him as a good man. But up until today, continues to purportedly recover the Abacha loots from every corner of the world.
Through and through, he has been a typical party man condoning the rot from within his party and calling out those outside his party. As at today, at least three of his appointees are alleged to have been involved in a certificate forgery scandal. Yet this Mr. "integrity" has not summoned the balls to ask them to take a walk from his government pending when they are able to clear their names with the appropriate authorities. Here, we speak of Mr. Okoi- Obono Obla and the minister of communications, Abdur-raheem Adebayo Shittu. If the former minister of finance, Kemi Adeosun resigned, it is widely believed that it was on her honour and not informed by signals from the presidential quarters.
In the context of financial prudence and management, president Muhammadu Buhari's "integrity" have also been caught flat footed. Beyond the fact that no one has told Nigerians how much was expended in the campaign that brought PMB to power in 2015, the much talked about recovered Abacha loot, have been enmeshed in secrecy that it is only rational to conclude that they have been re-looted as pointed out by critics. Ditto the recoveries made by the EFCC and other anti graft agencies.
Even inside PMB's "Oza Room", we have heard tales from his wife of a certain cabal that runs the show from behind the scene. Buhari's closest attempt at debunking same was to ask his detractors to point out the cabals. Describing his wife's remonstrations as "her business". Such an easy and simplistic obfuscation of the real issue. But we know that it will be fool hardy for anybody to dismiss Aisha's consistent criticisms with a wave of the hand given the position she occupies in Buhari's life.
While chewing with that, consider the sudden and alarming rate at which old friends, relatives and acquaintances of this president have risen into stupendous wealth since he came to power! Of course we have the fire eating Buba Galadima to thank for this earth shaking revelations. At a Channels TV program last week, the veteran politician (and an old acquaintance of Buhari), called out the president specifically and put his much vaunted "integrity" in the 'dock' before eventually passing a vote of "Zero Integrity" on him on account of how he has corruptly enriched his old friends and associates who are today living in eye popping mansions scattered in and about Daura-GRA.
While it may be contested that these are mere allegations, the fact that the Presidency have not officially reacted to Galadima's allegations suggests their truism. Nobody knows if Buhari's handlers are afraid of being sent to the "market square" as Alhaji Buba Galadima threatened at that program.
One could go on and on to chronicle the different behavioural pattern of this president that robs him of any claim to integrity. Upon a further look, one notices that this has been so since in his days as the military head of state. And the particular episode of the 53 notorious suit cases, and General Muhammadu Buhari's role in same bear us out here. If one might also add, the unresolved case of $2.8 billion allegedly looted while he served as petroleum minister in 1977 further casts a doubt on this vaunted integrity.
If President Muhammadu Buhari has anything, it is a cult following in his North Western political base pre-2015. A followership which it must be mentioned, was not anchored on any proven integrity, but on ideological/religious sentiments.
Assuming, but without conceding however that this president has the wealth of integrity that have been arrogated to him, it is submitted that integrity as a leadership quality is not of itself, determinative of performance. Nations become great not on the dry bones of a leader's integrity, but their ability to make core decisions and choices that impact the overall well-being of the state. What is more, while it is good for a leader to have personal integrity, there are no guarantees that members of his administration will also be of equal integrity. Hence the need for leadership not to be based on the moral credentials of one man, but through the building and sustenance of strong institutions that will deliver, independent of the driver of the process. In essence therefore, nations do not need SAINTS. They need PERFORMERS to grow and become developed. Adams Oshiomole was therefore in the wrong when he professed that Buhari's "personal integrity" is enough to earn him another slice of the pie. If indeed Buhari has integrity, it is however not in doubt that he has failed to transform same into any meaningful developmental impact on Nigeria and Nigerians.
Which brings us finally to the forthcoming elections. Assuming Buhari has all the integrity as credited to him, we have seen the limits of what could be achieved with that: the annexation of towns and communities in Borno state by Boko Haram; the overbloated debt profile of the nation running into a staggering 22 Trillion Naira; the high rate of unemployment that has reached an all-time-high of 23%; double digit inflation at the rate of 18.8%; the shut down of our tertiary institutions for upwards of two months due to strike action by academic staff; the threatened shut down of the economy by the organised labour; the mindless killings from Zamfara to Benue, Plateau and elsewhere; a wobbling stock market and an economy headed for the rocks from the analysis of financial experts.
With this score card, no leader should merit a second bite at the cherry. Including President Muhammadu Buhari. His so called integrity is a fraud, a wool over the eyes to further hoodwink Nigerians to repeat the mistake of 2015. This is more so when the facts out there suggests that this over priced "integrity" cannot withstand any serious stricture as Alhaji Buba Galadima demonstrated the other day.
Raymond Nkannebe is a legal practitioner and public affairs commentator based in Lagos. Comments and reactions to raymondnkannebe@gmail.com.
Food for Living: Differentiating Between Goals and Desires in Attaining Success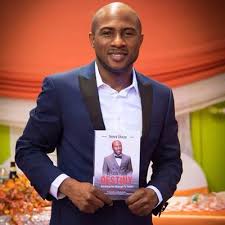 By Henry Ukazu
Dear Destiny Friends,
Much as succeeding entails a lot of work, it is important to note that one must desire success before success comes to him. Success doesn't just come to you; you attract success by the work you do. Success does not attract excellence; it is excellence that attracts success, which in turn attracts prosperity. When you are good with your what you do, people will gradually flock to you because you practically have the solution to their challenges.
Success is not accidental, it is an intentionally effort, and one must crave for it; you must desire it like a man desires and chases after a lady. Even when he gets hold of the lady, he must strategically do all that is necessary to make the lady love and stick to him, otherwise, the lady might be tempted to leave. That's how success truly operates.
When you attain success, you must ensure that you maintain it by crossing the Ts and dotting the Is. It's important to note that you can earn wealth, you can come first in class, you can distinguish yourself in any sporting activity, but what's important is maintaining the top spot.
Sometimes, we mix-up goals and desires forgetting that there's a thin line of difference between both of them. Did you know that you can desire something without necessarily putting in the work to attain it? In the same way, if you have a goal without a plan to actualize the goal, it becomes a mere wish. According to Greg Reid, "A dream written down with a date becomes a goal. A goal broken down into steps becomes a plan. A plan backed by action makes your dreams come true."
It's instructive to note that goals are different from desires. While one is a mere wish, one is backed by action. It is the desires, passions, and sacrifice that you have for any idea that will determine how successful you will be in life. You can hardly succeed in a craft or business you are not passionate about. To truly succeed, in any endeavor, you must love what you are doing. Happiness and joy are critical to success. It is difficult to "succeed" in any craft you don't like.
In connecting your desires, ambition, goals and interest, there's a spiritual connection attached to your instinct, passion and happiness when you are working on purpose. It is this feeling that makes you spend countless hours and energy on the cause. While working on the project, you might feel hunger, experience disappointment, betrayal, or even failure, but what keeps you going is the internal feeling of fulfillment/joy you get while working on the project. This is the feeling of success. This feeling stimulates your goals and desires.
Do you know that success is relative? If you ask a thousand and one person what success means to them you are likely to get a thousand and one responses.
As an individual, if you are asked, what success means to you, what's likely going to be your response? While some people will say building a house, getting married, having kids, and affording the good things of life without stress, some others person might say having XYZ amount of money in my bank account. Another set of persons might say training my children to be good children, having a good name or even achieving my personal and professional targets. Yet another set is wont to say living in superb health as it is universally believed that 'wealth is health'.
It is therefore, obvious that, depending on who you speak to, every person's case is literally different? This goes to say with equivocation that just as we have different taste buds, our individual tastes and preference to life is quite different.
It is imperative to note that planning and execution are two different ball games. While it may be easy to plan, it may not all be easy to implement/execute. We are in the third week of January, and some of us are already sliding back from the wishes, desires, and goals we set for ourselves early in the year, while some others are already hitting the ground running, with hundreds of thousands and millions of naira, dollar and pounds, depending on the currency of the host country, lining their bank accounts.
In conclusion, take time and examine the goals you set for yourself in 2022? What are the personal and professional training you plan to attend in 2022? Do you plan to read a book every week? Do you plan to publish a book? Do you plan to start your online business? Do you plan to go to the gym on a regular basis? The list is literally endless. The ultimate aim here is to reposition and change your mindset on the difference between desires and goals as they relate to attaining joy and fulfillment.
Henry Ukazu writes from New York. He's a Human Capacity & mindset coach. He's also a public speaker. He works with the New York City Department of Correction as the Legal Coordinator. He's the author of the acclaimed book Design Your Destiny – Actualizing Your Birthright To Success and President of gloemi.com. He can be reached via info@gloemi.com
The Power of planning: Authentic Strategy for All-round Possibilities
By Tolulope A. Adegoke
'Planning is winning, just as breathing is living. Those who do not SIT to study today should not expect to become Masters tomorrow. So, sit on your job; never depend on father's inheritance or you offer yourself over to poverty. Your Work is what determines your WORTH, not what people think about you. – Bishop David O. Oyedepo
Planning is so vital to any man's life and as well to any business endeavours. It is planning that gives value to PURPOSE. Purpose is dead without a PLAN. It is planning that empowers PURPOSE to deliver. Purpose is impotent without a PLAN! A farmer that does not plan will be a failure because, in farming endeavours, you need to plan your planting season, the various operations before and after the planting season otherwise, you will just be doing everything b anyhow (that is without a guide), then end up in frustration. Apostle Paul in the Scripture said, 'I have watered, Apollo watered, but God brings the INCREASE! There must be a planting PLAN in place. If you want the best out of it, you must as well engage in the Watering Plan to be sure that, in case the rain fails, you will be sure that there is a way to get water to your plants so you can get your harvest.
Every building begins with a plan; you need a plan for any building of any value. Any building that holds any value requires a plan. The construction of any great building requires a plan. Hebrews 3:4 reveals that 'For every house is built by some men, but he that built all things is God.' Sometimes, we hear people say, we have built this business- this connotes that a business is also in form of a buildings, and it requires a plan (that is, a business plan). There must be a plan!
A Management theory was postulated by Bishop David Oyedepo, that: 'You do not grow big to manage well, but you manage well to grow big.' So businesses that will be big tomorrow will be seen today through the quality of the structural plan that is engaged. You get to know a better tomorrow right from today.
Most businesses today are victims of lack of a plan or poor planning. There is no differentiating procedure between the Capital and the Income (Profit) because, everything had been mobbed together, thinking that by the time their investment becomes bigger, they would be able to organize their business formats (proceeds).
"You do not need to have an account to be accountable! You only need strategic planning to maximize your business endeavours. If you are not futuristic in your approach, you cannot earn a future!'- Bishop David Oyedepo
This isn't about mere planning, but making futuristic planning. It is a good management culture that guarantees good results. Whatever farm that is not properly managed is bound to fail; the quality of seed notwithstanding. Good management is key to the good fruit yielding capacity of any farm. The quality of management is what determines the quality of results. Therefore, management skill is key to determining the level of results that any organization could ever command. Just as you are aware that life not well managed will be wasted; time not well managed will be wasted; energy not well managed will be wasted. So, everything that is to grow must be well managed. Praying without planning is playing without knowing; and planning without programming is like playing in the woods (that is, lost in the wilderness); And programing without pursuit is like dinning with the dead. That is why it is said repeatedly that EXPLOIT is EXPENSIVE! So, from Purpose you must move into PLANNING, and from Planning, you section your PLANS into TIME-SLOTS and then, to SET GOALS! And them, the Pursuit begins- It is a POWER CYCLE!
PURPOSE-PLANNING-PROGRAMME-PURSUIT-RESULTS
You must continue the above processes till you draw your last breath. Prayer alone (I think) will make you a burden to God; it is Prayer with Planning that makes you a co-labourer with God. Your daily 'give-me' prayers bore God, but when you engage in planning with your prayers, you become co-labourer with God.
Proverbs 24:3-5 (KJV) reveals that: 'Through wisdom a house is built, and by understanding, it is filled with all manner of precious and pleasant riches.'
Amplified Version reveals: 'Every enterprise is built by wise planning, and becomes strong through common sense and profits wonderfully, extra-ordinarily by keeping abreast of the facts.'
The future of every business (enterprise), therefore is at the mercy of very wise planning and a Common-sense Execution Programme (CEP) of the plan, engaging all available facts. The above defines planning in our various business or daily endeavours.
Every enterprise is built by wise planning, it becomes better through the use of Common sense and profits wonderfully by keeping abreast of the facts. That is why it is needful to always consult resource materials in your facts hunting crave; and from there you are able to locate facts, relevant for your planning processes. It is the facts at your disposal that determines the quality of your planning process. When you give your house to an unprofessional, you should not expect the same result you would get from professional architect. Because of the facts available to at his disposal would know that needs to allow natural lightening to every space, he needs to mind ventilation at all cost, also, he will not be pushed by the clients to deliver unprofessionally, due to the fact that his reputation is at stake. So, it is your intellectual capacity, through consistent access to facts that determines the quality of your plan.
The Book of Proverbs 15:22 reveals that: 'You need INSIGHTS for your Purposes not to be disappointed!
Counsel is the process of knowing the way to go, having clarity and intelligent path towards accomplishing your set-goal. Only those who take time to SIT well and strategize today would shine tomorrow. Proverbs 19:21 further reveals that: 'Where there is no planning, purpose is bound to be defeated. Failing to plan is simply planning to fail! The goal of any business will remain unattainable without strategic planning. Dreams are aborted without planning!
Planning is the secret behind the fulfilment of dreams, therefore, of a truth, strategic planning is winning; it is the Master-key to enviable accomplishments.
WHAT THEN IS PLANNING?
A lot of people dabble into businesses without having prior knowledge of any management principles. The anointing gets wasted because there is no way to collate the output of the anointing. It is like having a drum full of petrol and you have and you have a hole porched in it; it is a matter of time before you know it the petrol would have dripped off via the hole drained. Planning therefore, is the cheapest way to avert wastage!
Energy, Time, Unction can all be wasted when there is no proper plan in place. So, planning is a way of conserving energy. Planning reliefs you of tensions. It is planning that empowers PURPOSE for very gallant delivery.
Planning is the design of a step by step approach to accomplishing a set-goal.
It is the ordering of one's priority in a bid to accomplishing given task.
It is a process of action in a quest to fulfil a dream, that is, you SIT down to design a set of activities that will help you to accomplish a given task. You have to sit down to do it.
No one succeed by accident. It's been said by somebody that Success is a matter of luck, as any failure. Why are some people said to be lucky? It is because they have a sharper plan. Shallow men think of luck, but great men think of cause and effect. Zig-Ziglar said: 'any dummy can succeed, if he cares to know what it takes.' Therefore, it takes sound planning to make a success of your business endeavours.
WHAT MAKES A GREAT PLAN?
If you want a great product, you must understand the best raw materials for it.
What is that makes a great plan?
To answer the above, we must understand the best raw materials for what makes great plan. We must understand that no one reigns without the use of the brain. It is the use of the brain that establishes the reign of a man.
Every gain is a result of the use of the brain. It is the use of the senses that makes a star. If planning is designing a logical and rational approach towards accomplishing a given task or a goal, then we can tell what the raw materials are. It is THINKING or REASONING!
Reasoning is the principal raw material for very sound planning. And to reason, is to engage in the task of logical, rational and analytical thinking.
Every great planner must be a great thinker. It is great thinking that makes great planning because, the principal raw materials required for sound planning is REASONING (that is, Strategic Thinking).
Thank you for reading.
Food for Living: Understanding the Principles of Process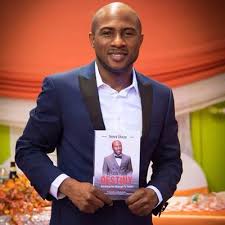 By Henry Ukazu
Dear Destined Friends,
Life is filled with principles and once you miss out on the right principle, it will be difficult to recover from it. Imagine a student trying to solve mathematical problems, and misses the formula, he is likely to get the wrong answer. As a Law student or lawyer, before you can successfully pass your exam or win your case in the court of law, you must successfully apply the IRAC principle. The IRAC principles involve issues, rules, application, and conclusion. So for instance, if you want to resolve any legal question, you must know the issue; the issue is the most important aspect of any legal question. Law students or lawyers who are unable to spot the issues are not likely to win a legal battle. This is because the issues address what is at stake. Once you spot the issue, your next port of call is the applicable rule to apply. The issues determine the rule to apply. Once you determine the right rule, you will have to apply it in such a way it will fit into the case at hand and then, you conclude.
Principles are foundations that guide anyone, once you miss the principles or process, you might find yourself in a zigzag web. Regardless of your profession or vocation, you must understand the process. Process is very critical in life, but it's quite unfortunate many people just want to bypass the process to get the desired result without doing the work. They fail to understand that it is the process that produces the interesting stories that make the result to be sweet. Every successful person has a story. They didn't just become a success overnight. They passed through several hurdles which defined not only their success but also defined them.
Process is highly underrated by uninformed minds, but it is the foundation of any worthwhile project. Just like it takes nine months to produce a child, it also takes a process to get admission into a college, travel, or cook a delicious meal. Any effort to bypass the process might lead to unhealthy results. Let's take a case study of someone who wants to travel to another country, you will have to apply for a visa, and pass through all immigrant processes before you are eligible to board a plane, and even when you board a plane, you must pass through all required immigration process upon arrival before can enter the designated country.
Process works in different styles and dimensions depending on what you want to achieve. If you are desirous of making a great impact in 2022 and in life, you must be ready to do the work. It's quite easy to make promises, proclamations, resolutions, and wishes, but what is hard is keeping to them. Words are cheap, keeping them is what is expensive. Therefore, you must understand what is required before you embark on a journey. It's just like someone who wants to build a house or edifice, you must lay a solid foundation that will keep the house intact. Failure to do so is preparing to fail.
On a personal note, I have tried to explore many opportunities, engage in businesses, establish friendships with resourceful people and prepare for professional exams without applying due process. At each stage, I failed in a spectacular way because I didn't do my homework. Imagine starting a business, without a target audience in mind, or having a viable business plan which will determine the right systems and structure. Imagine also trying to establish a friendship with a resourceful person without doing basic research to know what the person likes and how you can be of value to the person. Imagine also preparing for a professional exam without doing the necessary work as prescribed. What is missing in each link here is the process.
Succeeding in life involves having the right principles and attitudes. Principles are universal. Just like the law of gravitation states whatever goes up must come down. Another worthy principle of life is the law of karma, it has no mouth, hand, or leg but it has unimaginable eyes, ears that fight unseen battles. I have counseled my friends on one of my guiding principles which state you will get what you want faster when you help other people to achieve what they want. When you do good, good has a way of coming back to you. It is just like the golden rule which states, do to others what you like them to do unto you.
You may be wondering why I'm stating these principles, well, they are life. When you apply the right principles to life, you will discover that you will attract goodwill which is literally priceless especially when you have the right attitudes. When you adopt and follow the right principles, humanity will find favor in you. Nobody literally likes anyone that cuts corners, but they are open to teaching or assisting anyone who is willing and open to learning.
The right principles work with the growth mindset, but the wrong principles make one shallow, uninformed, and limited in their thought process. People who don't like processes are comfortable with the fixed mindset, they always have the victim mentality, they always feel the world is against them. If you adopt and have the right principles, "you will work smart as opposed to working hard" because the universe has a way of conspiring to work in your favor.
In conclusion, examine yourself and what you will like to do and then know what is required to achieve them. Put in the work, believe God, be open, work with the right people, accept criticism, plan carefully, re-strategize if your plans don't work, and most importantly see failure as a learning curve when you fail. When you apply these principles while following the right process, be rest assured you have done the needful and believe the lines will add up for you. While preparing to get the best result, also prepare for the worst outcomes.
Henry Ukazu writes from New York. He's a Human Capacity & mindset coach. He's also a  public speaker. He works with the New York City Department of Correction as the Legal Coordinator. He's the author of the acclaimed book Design Your Destiny – Actualizing Your Birthright To Success and President of gloemi.com. He can be reached via info@gloemi.com