Fact for Living: The Secret of Listening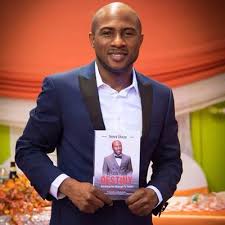 By Henry Ukazu
"Most people do not listen with the intent to understand; they listen with the intent to reply"– Stephen R. Covey
Greetings Friends,
Today's article will take a different route because it will be structured to empower any rational mind to think out of the box. One of the greatest force in life is love. There's an imaginary strength that comes when we truly love. If you have truly loved, you'll agree with me that you'll not only care how your partner or friend feel, you'll also listen to them.
I once read a book by Gary Chapman "The five love language Love language" where the author beautifully wrote about the five love languages (Words affirmation, physical touch, gift, services and time). When you truly care, you'll apply all this love languages to your partner, friend, work or whatever you are doing. I choose to use love to buttress the important of listening because in whatever you do in life, if you don't love it, you won't give it your time and listening is one of the components of loving.
There are so many things we are stand to gain when we listen to people. One of the greatest things you can do for anyone is to listen to them. It should be noted that listening comes with respect. Whether you are in the cooperate world, self employed (entrepreneur), Non Government Organization or even faith based organization, you are bound to listen to your audience because that is the best way to communicate with them while serving them.
Listening is a choice, you decide to listen to what you like. It is really hard sitting or even standing up listening to people you don't value. When you listen to podcast or programs of interest, you select music, talks or even comedy of interest that appeals to you. In this digital age, experience has taught me to pay attention to what really matters to me. In fact, unless I am sacrificing my time for a worthy cause, if it's not taking me to the next level and if it doesn't involve money, it doesn't worth my time.
In any industry you are in, you need to practice good listening skills. Are you seeking for a job, or currently working, you need a good listening skill to succeed in a job environment.
With this skill, you can navigate the politics of the job environment. Even a leader needs this skill the most. I have always opine that one of the great art of a leader is the ability to listen and learn. This is because you get more ideas when you listen to your followers.
Listening gives you ability to hear (feedback) what others feel about your work. According to Bill Gates "your most unhappy customers are your greatest source of learning".
During the course of this article, we shall be discussing the different styles of listening and how we can use effective listening to enhance our business or opportunity of interest.
Practice active listening: The most important gift you can give to a public speaker is your ears. When you listen to someone, you are not only giving the person your time, you are also learning more about the person. There's a saying you can learn more about a person by what he/she does than what he/she says. Practicing active listening is a very good way to learn and be engaged. In communication, what is important is not what is being said, but what is not being said, therein, lies the message. When you practice active listening, you hear the unspoken language from the other person in addition to being engaged.
According to G.K. Chesterton "there's a lot of difference between hearing and listening." This is because hearing isn't necessarily listening. This is because you can hear someone but not present at the same time. Active listening makes you to be present. You may have heard of the saying, the joy of life is not happy you are, but how happy someone can because of you. Everyone loves to be listened and loved. In my book Design Your Destiny – Actualizing Your Birthright To Success, specifically on page 111, I wrote about the four levels of gratitude (Appreciation, administration, approval and attention). In order to understand this teachings you must practice active listening to understand the unspoken words inherent in such deeds.
Eye Contact: A great communicator uses eye contact to deliver his/her message. One of the most valuable ways a public speaker communicate with his/she audience is by using eye contact. With eye contact, you can tell if your audience is listening or feeling bored.
Sometimes you hear what the person is saying when you look directly in the eyes of the person, sometimes, maintaining a visible presence by looking over the head audience gives them the desired space they need. This is because some people don't feel comfortable when they have direct eye contact. Eye contact also goes with the body language of the speaker. In communication, sometimes, somethings are better felt than spoken.
Don't interrupt the speaker: A good way to know a great speaker is by looking how he/she pitches his/point or message. Interrupting a speaker can ruin the flow of information. That is why sometimes, it is good to reserve questions towards at the end of any presentation.
Listen without judgment: –: In communication, most times, people listen with the intent to respond as opposed to understanding. This normally plays out most times in marriage. In law, a good to way to apply justice is by listening to the other side. In applying this knowledge, the judge normally use Audi alteram partem, a Latin phrase meaning "listen to the other side", or "let the other side be heard as well". It is the principle that no person should be judged without a fair hearing in which each party is given the opportunity to respond to the evidence against them.
Meditation: Mediation is a form of listening. According to Thomas Carlyle, "Silence is the element in which great things fashion themselves together". Meditation is truly a great form of listening. According to Wayne Dyer, an inspirational author, meditation is simply the act of being quiet with yourself and shutting the constant monologue that fills the inner space.
Meditation helps in self discovering. You learn more about yourself when you listen to your inner self as opposed to what other people think of you. There are many benefits that comes with meditation. Examples include: it reduces stress, helps you to focus very well, it reduces anxiety, it gives you better memory and enhances creativity.
In conclusion, a good listening skill if properly utilized will set you on a good path that will set you before leaders, kings and Heads of Industries if properly applied.
Henry Ukazu writes from New York. He works with New York City Department of Correction as the legal Coordinator. He's the author of the acclaimed book Design Your Destiny – Actualizing Your Birthright To Success.
Who is Afraid of Vice President Yemi Osinbajo? By Dele Momodu
Fellow Nigerians, please allow me to quickly apologise for not concluding the series I started last week on the importance of celebrity journalism, the basis of my Fellowship at The African Studies Centre, University of Oxford. The reason for this change of plan must be pretty obvious, and predictable. A subject of pressing, and urgent, importance, and necessity, has presented itself. And it has to do with the systematic and instalmental, harassment, intimidation, degradation and denudation of our dear beloved Vice President, Professor Yemi Osinbajo. He is being shorn of most of his statutory and constitutional powers with veiled and unsubstantiated insinuations that he has not been following due process when he clearly has been doing a stickler for such due process. Such inferences are at best rich when one considers that we are talking about a Presidency in which the President is famed for delegating powers and trying not to engage as demonstrated by the much publicised stripping of his constitutional powers in favour of a Chief of Staff who has no constitutional or statutory governmental authority. The contradiction and irony are stark and makes a mockery of what is being done. The situation is aptly captured by the Yorubas when they say, "ejo l'owo ninu" (the snake has hands in its stomach)! There is certainly more to the recent events than meets the eye!
Let the dramatis personae deny there is nothing of such and claim this is only a figment of our fertile imagination, or even call it a false alarm, or whatever nomenclature catches their fancy. However, no matter the denials, what is unfolding, before our very eyes is more than a storm in a teacup. It is a stuff of a multi-billion-dollar box office thriller and the suspenseful drama and twists would make Alfred Hitchcock green with envy. Not even Samuel Beckett could have scripted this sort of absurdist drama.
We can now start from the beginning, if you like, call it genesis. A cerebral technocrat, thoroughbred professional, a teacher who is an accomplished Professor of Law for that matter, and a preacher of values and morals as a Pastor of the Redeemed Christian Church of God to boot, Yemi Osinbajo, was selected by retired Major General Muhammadu Buhari as Vice Presidential candidate sometime in 2014. The selection was applauded by many onlookers as a counterbalance to a Presidential candidate who was accused, and being pummelled, for not possessing the minimum educational requirement for the job applied, and also as a reassurance to those who regarded the APC candidate as a Muslim fundamentalist. Beyond religion, Osinbajo also represented a much younger segment of our society who saw Buhari as being too old, too conservative, too out of tune with modern trends and much more. Osinbajo was thus a seemingly perfect choice, and those of us who were Buharists, once upon a time, rejoiced and dreamt of a new Nigeria, clothed in tranquillity and unity. How wrong we were. Little did we realise that this was not a one-part story but one of which we were only seeing the prequel, without the benefit that there would be a sequel and possibly even a serialisation! We foolishly thought that this was a story that could not have a Part 2.
Please, let's move forward, slowly and steadily. Osinbajo soon threw himself into his assignment and campaigned much more than any deputy would be expected to do. It was a forerunner of what we wished for and hoped would occur when eventually their team won the election. He crisscrossed Nigeria and navigated his ways across the seas, to far flung places, preaching the gospel of Saint Buhari and the good news of his imminent kingdom. Osinbajo is not just a lawyer and preacher, he is an orator, and he sold his boss to the world at a premium. They won the 2015 Presidential election and we were mostly thankful to God that we had succeeded in getting rid of the profligate and pernicious PDP behemoth, after 16 years.
The duo was elected and President Buhari made it clear that he had put his trust and faith in his able lieutenant and Vice President, Professor Osinbajo. He quickly made him the head of his economic team, and Osinbajo did the rest. He quietly and unassumingly took charge without seeking to upstage his boss, the President. He was a deputy who knew his place and although a little-known cabal at the time was hurling brickbats at him behind the scene, he handled all with his unusual equanimity and charm. I am sure that his famed tolerance and rectitude comes from the fantastic combination of lawyer, teacher and priest.
Man proposes but God disposes. Like all mortals, especially at that advance age, President Buhari took Ill. The sickness was so massive and scary that we nearly had another Umaru Yar'Adua situation on our hands. It will be recalled that Yar'Adua was the penultimate President before Buhari, and he had died in office, in 2010, before the expiration of his first term. His Vice President, Dr Goodluck Ebele Jonathan, had to complete that term before seeking and winning his own full term. Had anything happened to Buhari then, God forbid, Pastor Professor Osinbajo, constitutionally, would have stepped in, gingerly, to claim power as President and Commander-in-Chief. But, God so loved Buhari, and as he acknowledged himself, the prayers of Nigerians, and their intercession, intervened on his behalf, and healed him greatly.
It was during that interlude in governance that mutual mistrust and distrust which had been germinating for some time began to spring to the surface. Some members of the President's inner caucus who were not used to taking orders from anyone suddenly found themselves reporting to one man with what they called "avuncular attitude". They were angry and livid, but according to James Hadley Chase in his book titled, "The Vulture is a Patient Bird" they waited quietly. Osinbajo took decisions that they considered inimical to their interests, but they kept their arms akimbo knowing that their time would come, and they would bare their fangs. Their ire and fury were greatly stoked by the success and popularity that Osinbajo was attracting, without realising that the ultimate beneficiary was a government which had previously been seen as slow, inept and incapable.
Slowly, but surely, the fake news started spreading, clandestinely, that he wanted Buhari dead. The conspiracy theory was rife, but subdued. Osinbajo's cardinal sin was committed and his fate probably sealed the day he summarily sacked the Director General of the Department of State Security, Lawan Daura, after the invasion of the National Assembly by hooded and gun-toting secret agents. Osinbajo had denied approving such dare-devilry by the executive against the legislature and till this day no one has owned up to what nearly became a coup against the legislative tier of government. Daura was seen as a sacred cow with friends in the ruling cabal, but Osinbajo by a masterstroke had him smitten and the head of one of the gargoyles had been severed by one deft blow! He would not be forgiven and plot after plot were conceived but could not be carried out before the election as Osinbajo was the Joker in the pack, the face of the Buhari Presidency!
Permit me to interject that Osinbajo actually brought stability to the nation by reaching out to every nook and cranny, cementing bonds of friendship across party lines. He visited the Niger-Delta and was able to put a stop to the militancy that was once again threatening to engulf that region of our country. In doing so he improved our economic fortunes by ensuring an increase in production of our main income earner, crude oil. In addition, he brought greater positive image to the Buhari government. Many silently prayed Buhari would give him more responsibilities, and a freer hand to handle the complexities of Nigeria. Again, we were wrong. Any respite for Osinbajo was actually simply for the purpose of navigating the electoral quagmire that the Buhari Presidency had found itself in.
Going back to our narrative, mercifully, Buhari returned after a miraculous rejuvenation. If his mind had been poisoned against his deputy, his straight poker face betrayed nothing. They continued to work harmoniously, at least, in public. As noted, Osinbajo became even more visible, and voluble, as their second term election drew nearer. Osinbajo became their star actor and harbinger of Tradermoni, a popular moniker for feverish distribution of cash in strategic locations, such as markets and similar trading places, for the emancipation of impoverished majority, which traducers suggested was nothing more than an act preparatory to buying votes. Osinbajo took all the savage attacks for Buhari in his stride. He calmly and eloquently defused and debunked all the sordid allegations of incompetence, inability and incapability levelled at his principal. His energy was extraordinary. He did house to house, and door to door campaigns. He made town hall meetings popular and the people trooped out to see and discuss the nation with him.  The use of the hustings as the primary focus of the politician to rabble rouse and appeal to voters became a less favourable option as Osinbajo demonstrated that it was important to feel the pulse of the people by personal engagement. He even cheated death on two occasions the second being in Kogi State, after his chopper spectacularly crashed in a haze of dust, but thankfully, not in a burst of flames and everyone onboard survived without as much as a scratch. It was obvious that this was an anointed man of God and that God was with him and his house.
Elections came and APC candidate Buhari was declared victorious. I congratulated them, as normal Democrats would. When there were compelling reasons to do so shortly afterwards, I admonished the APC by adding the proviso that the Party should not over-rejoice but offer an olive branch to the supposed losers.
In a succinct letter I penned to Professor Osinbajo, I took time to explain how to restore sanity to the polity. My letter was misconstrued and instantly rebuffed as an attempt to divide the "one indivisible Presidency…"  I was brutally attacked by some people in the office of the Vice President, but I understood their predicament. They were jittery about how the hawks would view my innocuous intervention and genuine intentions. I read panic in their response to me. But I knew today will come, eventually, like it has.
I'm a good student of Nigeria's political history and trajectory. I'm familiar with the African mythology that witches don't forgive. What is worse, witches don't spare anyone, they eat and devour their own children, when in need of flesh. Osinbajo is the latest victim in the vicious cycle of power games in our country. He is being stripped of the last vestiges of relevance and importance, as typified by how the appurtenances of his relatively powerful office have been whittled down and almost totally degraded. His enemies are working overtime and overdrive by spreading spiteful rumours about one of the finest gentlemen in government. He may not be perfect, but Prof is a good man who loves his job and respects his boss, without doubt.
There are already speculations that all the theatre and spectacle that we are witnessing is a prelude to a more devastating attack. The aim is to try and make his position so tenuous untenable that he is forced to resign. If he does not bite the bullet or fall on his sword, my understanding is that he will be pushed. My candid advice and word of caution to the President is that he should resist such temptation. He should not listen to those who do not have any patriotic bone in their body. They are selfish, fearful and also weak. In Osinbajo they see their nemesis. He is everything that they are not. He has achieved outstanding and amazing success in every sphere that he has touched. He is a teacher of international renown and repute, a foremost legal mind, a pastor of great intellect, compassion and suasion. Worse still for them, he has come to their turf and shone as bright as the stars of the constellation to become a consummate politician.
If this game that we are all witnessing is all about who becomes what in 2023, it is complete balderdash. The reason I say so is very simple. Only God gives fortune and power. And only God can take it. No matter how hard man may try, he can never be God, he can only play God. With time such actor will see that he is nothing more than that thespian who must quit the stage at some time or the other. On the other hand, the consecrated vicegerent of God can never be too much honoured and adored. At my age, I have known and met enough men and women of power. Many of them are alive and must be wondering what the fuss was all about in those years gone by. APC has butchered some of its finest people. Do they need more to prove their virility? They should spare Nigeria this endless charade.
Let it be on record that I pleaded.
May God's will be done.
Food for Living: Just Do Your Best!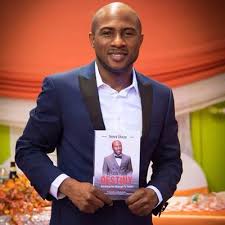 By Henry Ukazu
Greetings Friends,
The desire of every rational and progressive human being is to be successful. Succeeding in life can be very challenging because of the hassles that come with success. It is really hard forging ahead in life when the odds are really against you especially when you have done your best by investing time and resources in your business, project or work. The frustration can be humbling. It takes a man with sound judgmental and positive discretion to continue to forge ahead in life when he/she faces setbacks. Imagine the life of an entrepreneur who wakes up daily and invest his time and resources in his/ her business only to find out, he needs to start all over again due to a mistake or new development.  Whenever you feel this way, one of your strongest arsenal to keep your sanity of mind is to stay strong by having a strong mental positive attitude.
Giving your best in life entails a lot of meanings. Depending on the context in which you are using it for, it can mean giving your best by doing your best in any work/situation you find yourself. It can also mean good luck, you'll be fine. I wish you the best. It is what it is. It's also mean a subtle way of letting you off the hook. It also means being sincere about wanting to do anything you promise to do.
Regardless of which pendulum you belong to, one thing is certain only you can define your "best no one can fully describe what "just do your best" means because it means different things for every person. I belong to the school of thought which believe that he that is in you is greater and stronger than he that is in the world. This is because if the whole world is telling you can't do it and you know you can do it, you'll definitely succeed. But if the whole world is telling you can do it and you know you can't do it, you'll fail. This simply goes to tell you that you are the architect and masterpiece of your life who understands your strength, weakness, and limitations. In a simple and general term, doing your best literally means giving your best in any endeavor you find yourself. When you do your best, you get a lasting impression and peace of mind even when the odds are against you because you have sincerely done your best based on your ability and disposition.
True success is not an overnight victory, it takes several works which can be sleeping late at night, waking up early, going the extra mile, networking, learning a trade, reading, and researching, etc. Sometimes with all these factors at play, we still don't break even. Truly, it can truly be frustrating.
Today, I charge you, give your best in your business, school work, athletic competition, fashion, entertainment and in whatever you are passionate and skillful at. Believe it will work out in due time if it's destined for you, and if it doesn't workout our as planned, just know it's either, it's not for you; your time has not come yet, or you're are not doing the right thing by networking/meeting with the right people, you're not being strategic by learning the rope, etc.
Sometimes in life, it is better to work smart as opposed to working hard. You can achieve more in life if you are very strategic. According to   Abraham Lincoln, "Give me six hours to chop down a tree and I will spend the first four hours sharpening the ax". Abraham Lincoln was merely speaking on how to be smart and strategic as opposed to working hard. However, the best approach will be working both hard and smart. Doing your best entails appreciating the challenges and disappointments that come with the work. These challenges can turn out to be a turning point if you rightly apply the laws of gratitude.
Being consistent is one of the ways of doing your best. When you are consistent in your craft, you'll separate yourself from the regular crowd. I recently watched a short presentation by Olufela Durotoye, a leadership expert, and motivational speaker. According to him, Consistency is what separates winners from champions. He went further to state that if you want to know the best in any industry ask for the champions. For example, if you are asked to name the best talk show, Oprah Winfrey's name might be the first to pop out, in tennis, Serena Williams; in soccer, Ronaldo, Messi, Maradona, Abedi Pele, or even Augustine Jay jay Okocha might come to mind. One thing is certain among this set of creative, talented and industrious individuals- they gave their best and it worked out for them. They became champions by winning consistently and giving their best in what they do every day. It should be noted that winners win matches, while champions win tournaments, competitions, and seasons
A great way of doing or giving your best is by being great at what you do. This is because when you become great at what you do, you will not only attract value, you'll gain respect/expertise, money and authority. You can succeed and be excellent at what you do, but you will be excellent and greater at what you are gifted at.  In order to attain true perfection, you must give your best. As a word of advice, give your best in what you are naturally good at and you'll be celebrated.
In conclusion, don't be the best among your contemporaries, but be your best.
Henry Ukazu writes from New York. He works with the New York City Department of Correction as the Legal Coordinator. He's the author of the acclaimed book Design Your Destiny – Actualizing Your Birthright To Success. He can be reached via henrous@gmail.com
The Power of Planning: Authentic Strategy for Delivery of Possibilities (Part 1)
By Tolulope A. Adegoke
'Planning is winning, just as breathing is living. Those who do not seat to study today should not expect to become Masters tomorrow. So, seat on your job; never depend on father's inheritance or you offer yourself over to poverty. Your Work is what determines your WORTH, not what people think about you.' – Bishop David O. Oyedepo
Planning is so vital to any man's life and as well to any business endeavours. It is planning that gives value to PURPOSE. Purpose is dead without a PLAN.
It is planning that empowers PURPOSE to deliver. Purpose is impotent without a PLAN!
A farmer that does not plan will be a failure, because in farming endeavours, you need to plan your planting season, the various operations before and after the planting season otherwise, you will just be doing everything b anyhow (that is without a guide), then end up in frustration. Apostle Paul in the Scripture said, 'I have watered, Apollo watered, but God brings the INCREASE!
There must be planting PLAN in place. If you want the best out of it, you must as well engage in the Watering Plan to be sure that in case the rain fail, you will be sure that there is a way to get water to your plants in case the rain fails, so you can get your harvest.
Every building begins with a plan; you need a plan for any building of any value. Any building that holds any value requires a plan. The construction of any great building requires a plan. Hebrews 3:4 reveals that 'For every house is built by some men, but he that built all things is God.'
Sometimes, we hear people say, we have built this business- this connotes that a business is also in form of a buildings, and it requires a plan (that is, a business plan). There must be a plan!
A Management theory was postulated by Bishop David Oyedepo, that: 'You do not grow big to manage well, but you manage well to grow big.' So businesses that will be big tomorrow will be seen today through the quality of the structural plan that is engaged. You get to know a better tomorrow right from today.
Most businesses today are victims of lack of plan or poor planning. There is no differentiating procedure between the Capital and the Income (Profit), because everything had been mobbed together, thinking that by the time their investment becomes bigger, they would be able to organize their business formats (proceeds).
"You do not need to have an account to be accountable! You only need strategic plannings to maximize your business endeavours. If you are not futuristic in your approach, you cannot earn a future!'- Bishop David Oyedepo
This isn't about mere planning, but making futuristic planning. It is good management culture that guarantees good results. Whatever farm that is not properly managed is bound to fail; the quality of seed notwithstanding. Good management is key to the good fruit yielding capacity of any farm. The quality of management is what determines the quality of results. Therefore, management skill is key to determining the level of results that any organization could ever command. Just as you are aware that life not well managed will be wasted; time not well managed will be wasted; energy not well managed will be wasted. So, everything that is to grow must be well managed. Praying without planning is playing without knowing; and planning without programing is like playing in the woods (that is, lost in the wilderness); And programing without pursuit is like dinning with the dead. That is why it is said repeatedly that EXPLOIT is EXPENSIVE! So, from Purpose you must move into PLANNING, and from Planning, you section your PLANS into TIME-SLOTS and then, to SET GOALS! And them, the Pursuit begins- It is a POWER CYCLE!
PURPOSE-PLANNING-PROGRAMME-PURSUIT-RESULTS
You must continue the above processes till you draw your last breath. Prayer alone (I think) will make you a burden to God; it is Prayer with Planning that makes you a co-labourer with God. Your daily 'give-me' prayers bores God, but when you engage in planning with your prayers, you become co-labourer with God.
Proverbs 24:3-5 (KJV) reveals that: 'Through wisdom a house is built, and by understanding, it is filled with all manner of precious and pleasant riches.'
Amplified Version reveals: 'Every enterprise is built by wise planning, and becomes strong through common sense and profits wonderfully, extra-ordinarily by keeping abreast of the facts.'
The future of every business (enterprise), therefore is at the mercy of very wise planning and a Common-sense Execution Programme of the plan, engaging all available facts. The above defines planning in our various business or daily endeavours.
Every enterprise is built by wise planning, it becomes better through the use of Common sense and profits wonderfully by keeping abreast of the facts. That is why it is needful to always consult resource materials in your facts hunting crave; and from there you are able to locate facts, relevant for your planning processes. It is the facts at your disposal that determines the quality of your planning process. When you give your house to an unprofessional, you should not expect the same result you would get from professional architect. Because of the facts available to at his disposal would know that needs to allow natural lightening to every space, he needs to mind ventilation at all cost, also, he will not be pushed by the clients to deliver unprofessionally, due to the fact that his reputation is at stake. So, it is your intellectual capacity, through consistent access to facts that determines the quality of your plan.
The Book of Proverbs 15:22 reveals that: 'You need INSIGHTS for your Purposes not to be disappointed!
Counsel is the process of knowing the way to go, having clarity and intelligent path towards accomplishing your set-goal. Only those who take time to seat well and strategize today would shine tomorrow. Proverbs 19:21 further reveals that: 'Where there is no planning, purpose is bound to be defeated. Failing to plan is simply planning to fail! The goal of any business will remain unattainable without strategic planning. Dreams are aborted without planning!
Planning is the secret behind the fulfilment of dreams, therefore, of a truth, strategic planning is winning; it is the Master-key to enviable accomplishments.
WHAT THEN IS PLANNING?
A lot of people dabble into businesses without having prior knowledge of any management principles. The anointing gets wasted because there is no way to collate the output of the anointing. It is like having a drum full of petrol and you have and you have a hole porched in it; it is a matter of time before you know it the petrol would have dripped off via the hole drained. Planning therefore, is the cheapest way to avert wastage!
Energy, Time, Unction can all be wasted when there is no proper plan in place. So, planning is a way of conserving energy. Planning reliefs you of tensions. It is planning that empowers PURPOSE for very gallant delivery.
Planning is the design of a step by step approach to accomplishing a set-goal.
It is the ordering of one's priority in a bid to accomplishing given task.
It is a process of action in a quest to fulfil a dream, that is, you seat down to design a set of activities that will help you to accomplish a given task. You have to sit down to do it.
No one succeed by accident. It's been said by somebody that Success is a matter of luck, as any failure. Why are some people said to be lucky? It is because they have a sharper plan. Shallow men think of luck, but great men think of cause and effect. Zig-Ziglar said: 'any dummy can succeed, if he cares to know what it takes.' Therefore, it takes sound planning to make a success of your business endeavours.
WHAT MAKES A GREAT PLAN?
If you want a great product, you must understand the best raw materials for it.
What is that makes a great plan?
To answer the above, we must understand the best raw materials for what makes great plan. We must understand that no one reigns without the use of the brain. It is the use of the brain that establishes the reign of a man.
Every gain is a result of the use of the brain. It is the use of the senses that makes a star. If planning is designing a logical and rational approach towards accomplishing a given task or a goal, then we can tell what the raw materials are. It is THINKING or REASONING!
Reasoning is the principal raw material for very sound planning. And to reason, is to engage in the task of logical, rational and analytical thinking.
Every great planner, must be a great thinker. It is great thinking that makes great planning, because the principal raw materials required for sound planning is REASONING (that is, Strategic Thinking).
Adegoke, CEO of Beyond Media Consults, is a writer, keynote speaker, and poet. He has a wealth of countless articles. He can be reached on 08065088631 or adegoketolulope1022@gmail.com