Fact for Living: The Secret of Listening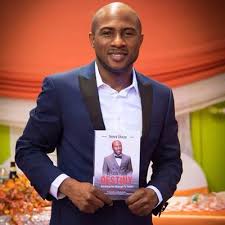 By Henry Ukazu
"Most people do not listen with the intent to understand; they listen with the intent to reply"– Stephen R. Covey
Greetings Friends,
Today's article will take a different route because it will be structured to empower any rational mind to think out of the box. One of the greatest force in life is love. There's an imaginary strength that comes when we truly love. If you have truly loved, you'll agree with me that you'll not only care how your partner or friend feel, you'll also listen to them.
I once read a book by Gary Chapman "The five love language Love language" where the author beautifully wrote about the five love languages (Words affirmation, physical touch, gift, services and time). When you truly care, you'll apply all this love languages to your partner, friend, work or whatever you are doing. I choose to use love to buttress the important of listening because in whatever you do in life, if you don't love it, you won't give it your time and listening is one of the components of loving.
There are so many things we are stand to gain when we listen to people. One of the greatest things you can do for anyone is to listen to them. It should be noted that listening comes with respect. Whether you are in the cooperate world, self employed (entrepreneur), Non Government Organization or even faith based organization, you are bound to listen to your audience because that is the best way to communicate with them while serving them.
Listening is a choice, you decide to listen to what you like. It is really hard sitting or even standing up listening to people you don't value. When you listen to podcast or programs of interest, you select music, talks or even comedy of interest that appeals to you. In this digital age, experience has taught me to pay attention to what really matters to me. In fact, unless I am sacrificing my time for a worthy cause, if it's not taking me to the next level and if it doesn't involve money, it doesn't worth my time.
In any industry you are in, you need to practice good listening skills. Are you seeking for a job, or currently working, you need a good listening skill to succeed in a job environment.
With this skill, you can navigate the politics of the job environment. Even a leader needs this skill the most. I have always opine that one of the great art of a leader is the ability to listen and learn. This is because you get more ideas when you listen to your followers.
Listening gives you ability to hear (feedback) what others feel about your work. According to Bill Gates "your most unhappy customers are your greatest source of learning".
During the course of this article, we shall be discussing the different styles of listening and how we can use effective listening to enhance our business or opportunity of interest.
Practice active listening: The most important gift you can give to a public speaker is your ears. When you listen to someone, you are not only giving the person your time, you are also learning more about the person. There's a saying you can learn more about a person by what he/she does than what he/she says. Practicing active listening is a very good way to learn and be engaged. In communication, what is important is not what is being said, but what is not being said, therein, lies the message. When you practice active listening, you hear the unspoken language from the other person in addition to being engaged.
According to G.K. Chesterton "there's a lot of difference between hearing and listening." This is because hearing isn't necessarily listening. This is because you can hear someone but not present at the same time. Active listening makes you to be present. You may have heard of the saying, the joy of life is not happy you are, but how happy someone can because of you. Everyone loves to be listened and loved. In my book Design Your Destiny – Actualizing Your Birthright To Success, specifically on page 111, I wrote about the four levels of gratitude (Appreciation, administration, approval and attention). In order to understand this teachings you must practice active listening to understand the unspoken words inherent in such deeds.
Eye Contact: A great communicator uses eye contact to deliver his/her message. One of the most valuable ways a public speaker communicate with his/she audience is by using eye contact. With eye contact, you can tell if your audience is listening or feeling bored.
Sometimes you hear what the person is saying when you look directly in the eyes of the person, sometimes, maintaining a visible presence by looking over the head audience gives them the desired space they need. This is because some people don't feel comfortable when they have direct eye contact. Eye contact also goes with the body language of the speaker. In communication, sometimes, somethings are better felt than spoken.
Don't interrupt the speaker: A good way to know a great speaker is by looking how he/she pitches his/point or message. Interrupting a speaker can ruin the flow of information. That is why sometimes, it is good to reserve questions towards at the end of any presentation.
Listen without judgment: –: In communication, most times, people listen with the intent to respond as opposed to understanding. This normally plays out most times in marriage. In law, a good to way to apply justice is by listening to the other side. In applying this knowledge, the judge normally use Audi alteram partem, a Latin phrase meaning "listen to the other side", or "let the other side be heard as well". It is the principle that no person should be judged without a fair hearing in which each party is given the opportunity to respond to the evidence against them.
Meditation: Mediation is a form of listening. According to Thomas Carlyle, "Silence is the element in which great things fashion themselves together". Meditation is truly a great form of listening. According to Wayne Dyer, an inspirational author, meditation is simply the act of being quiet with yourself and shutting the constant monologue that fills the inner space.
Meditation helps in self discovering. You learn more about yourself when you listen to your inner self as opposed to what other people think of you. There are many benefits that comes with meditation. Examples include: it reduces stress, helps you to focus very well, it reduces anxiety, it gives you better memory and enhances creativity.
In conclusion, a good listening skill if properly utilized will set you on a good path that will set you before leaders, kings and Heads of Industries if properly applied.
Henry Ukazu writes from New York. He works with New York City Department of Correction as the legal Coordinator. He's the author of the acclaimed book Design Your Destiny – Actualizing Your Birthright To Success.
Food for Living: Overcoming Anxiety, Fear, Stress and Anger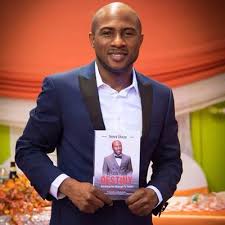 Dear Destiny Friends,
As human beings, we are confronted with fear, stress, anxiety and anger in the course of our daily activities. These, if not properly handled and managed, can destroy any organization or a productive being.
Arguably, one of the most dreaded emotions human beings face is stress. Stress can be a silent killer. When the mind and body is stressed, it has a way of affecting productivity. Just like anger is one of the fastest ways of destroying someone, fear is regarded as the greatest force limiting productivity.
Anxiety is another deadly type of fear because it deals more with worry, and the future, rather than the present. Anyone suffering from anxiety is likely to have an increased heartbeat, shortness of breath, difficulty in sleeping, and will always forget and lack focus.
The origin of negative feelings is traced to failed expectations from people, and situations which sometimes do not meet our expectations. When this situation occurs, we tend to have anxiety, anger, stress or even fear of the future.
As a human capacity coach, I constantly come across youths, adults, and parents who are constantly dealing with diverse kinds of pains, stress, anger, and anxiety in their lives. Any productive mind who wants to grow will have to eschew fear, anxiety, anger, and stress. This might be hard, but trust me, it is doable if you are able to train your mind and work with the right people. However, if you have fallen short of any, it's okay to have regrets because we are all humans.
Anxiety normally creeps in due to expectations of the future, but it can be managed by a combination of medication and cognitive psychotherapy. However, neither lasts forever. A therapist can be used to manage these symptoms.
Happiness is the resultant feeling we have when we are at peace with ourselves and humanity. However, constant negative emotions can also get in the way of happiness, and it has the capacity to compound our level of stress and worry and ultimately damage our health. While there is no magic wand to change negative emotions to positive ones, there are ways to lessen the intensity of the emotion and shorten its duration. With practice, you can learn to disrupt and tame negative emotions.
What Caused This Feeling?
The first step in healing is asking the wh questions? Why did it happen? What caused it? When you understand the cause of a problem, you will be better poised to solve it. You will better understand and interpret memories, judgments, beliefs, values, expectations, and observations. When you understand these thoughts, the next big task is asking yourself if these thoughts will help you to solve any of your problems. You can ask yourself, does this feeling warrant me to be angry or fearful? Who can help me overcome this challenge/problem? How can I fix the problem or focus on the present as opposed to what I can't change?
Physical exercise
Anxiety and anger can be reduced when you exercise. Exercise has a way of reducing worries, especially when you have music in the background. On a personal note, whenever I am exercising, I usually have music in the background because it has a way of making me feel present. The same is applicable whenever I'm stressed, I usually play music or sleep.
Take a Walk
 Whenever you feel stressed, depressed, pained, or uncomfortable with the way life is treating you, try taking a walk and enjoy the beauty of life. You can decide to go to the beach, walk around the garden, or even take a random walk across the town. It's normal to always see our deficiencies which blinds us to the beauty of life. When you take a walk, you see people of all kinds, some will be begging on the streets, some might be walking, others might be in a bus. If you can think out of the box, you will discover, you are far better than some of them with what you have.
You can also decide to visualize a happy place. For instance, imagine being in a resort, imagine how life will be when you overcome the stress, pain, anger, or even the tension with the thoughts. This feeling can make it more humane to control your human reaction.
Don't Beat Yourself
One of the worst things that can happen to you as a human being is trying to be hard on yourself. As a human being, you can't hide from your shadows. Your shadow is like your thoughts. You can't hide from your thoughts.  It's like closing your eyes to the sky. You can reduce looking at the sky by using a goggle. So whenever you have negative emotions, acknowledge them instead of trying to shut them down, and see how you can work on them.
Face Your Fear
The fastest way to kill your fear is by facing them. If you don't confront your fears, it has a way of robbing you and reminding you of how doomed you are. Facing your fears simply means doing what you dreads. For instance, the best way to become a good writer is by writing as opposed to procrastinating. When you start to write, you will kill the spirit of fear associated with writing. You will be happy you took the bold step. When I began writing many years ago, it felt like writing was stressful, but over time, I became addicted to writing and it's now fun to me.
Another great way of dealing with fear is by imagining the worst that will happen if you face your fear. Do you know that whether you face your fears or not, the worst will still happen? How about you face it, you never can tell if you will overcome it. You can overcome fear by practicing mindfulness. Mindfulness allows you to become more aware of your fear because it creates awareness that helps you overcome your fear and anxiety.
Share Your Pain
Many people don't understand the importance of sharing. Do you know that problem shared is a problem solved? When you have pain or feel stressed, please endeavor to speak out. I understand, each one of us is dealing with one pain, but then, there's no harm in sharing. Keeping it to yourself might not solve the problem. The only concern you should have is the person you will share the pain with. Even if it means sharing it with a professional or trusted person, please do. You can talk to a family member, friend, a trusted clergyman, your doctor or a therapist. Depression is real, anger is real, pain is real, but they can be managed.
Rejoice/Reward Yourself
Celebrating yourself is the best thing that can happen to you. Take time to give yourself a little treat. Most times we are always looking for people to celebrate us. If nobody gives you a platform, create one for yourself. Try and reward yourself with any little success you have recorded. It has a way of boosting your ego and human capacity nature.
Eliminate Triggers
Figure out what are the biggest cause of negative emotions in your life. Is it your job, your schoolwork, your colleague? If you're able to identify what they are, see if you are able to eliminate them from your life, or at least reduce them.
Henry Ukazu writes from New York. He's a Human Capacity & mindset coach. He's also a  public speaker. He works with the New York City Department of Correction as the Legal Coordinator. He's the author of the acclaimed book Design Your Destiny – Actualizing Your Birthright To Success and President of gloemi.com. He can be reached via info@gloemi.com
Food for Living: How Your Choice Affects Your Life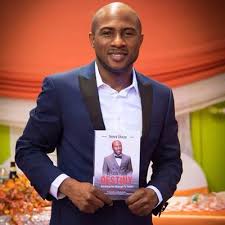 By Henry Ukazu
Dear Destiny Friends,
The greatest power that a person possesses is the power to choose – J. Martin Kohe
One of the most powerful desires of every individual is freedom. Freedom is characterised by true independence of any human being. When you have freedom, you can decide what you want, and what you don't want. When you have freedom, you call the shots, and you won't be deterred by what others feel or think about you.
This is how freedom works; as an employee, you are always at the beck and call of your employer, you will have to do the wish of your boss if you want to keep your job. As a child or apprentice, you are technically bound to obey your parents or boss pending when you are capable of standing on your feet. As a government official, you are bound to protect the government you serve, and where you feel the government is derailing, you can either resign or forever keep your mouth shut.
The origin of freedom can be traced back to the Book of life (Bible) when Adam and Eve were instructed by God to eat all fruits except a particular fruit. Due to the curious nature of man, they were deceived by the serpent which told them that when they eat the fruit, they will see and know what God knows. The point here is that Adam and Eve had unfettered freedom in the garden of Eden, but they messed up the freedom due to the choice and decision they settled for.
Why is freedom important? Freedom is important because it enables us to have a choice. Our choice determines the kind of freedom we will eventually have. If you make the right choice, you are more likely to have more opportunities to succeed, but when you make the wrong choice, you are bound to pay for it. Every choice we settle for has its own consequences, but the good thing about choice is that it prepares us for the greater journey ahead. For instance, during the COVID-19 pandemic, while some people were complaining, creative minds were exploring opportunities because every problem provides corresponding opportunities if you can think out of the box.
It should be noted that every choice you make affect other people. That's why it's important to always consider your family and close friends before taking any risk. Avoid making important decisions under any influence. It is imperative we act responsibly because the choice we settle for can define us. According to Winston Churchill "The price of greatness is responsibility".
Per Sam Silverstein said, "Making choices also mean accepting the idea that we are part of a bigger picture. We are not alone in our choices. Our choices affect not only ourselves but the people around us. Our choices shape our actions. Our actions are received and interpreted by those around us. These actions shape the opinions and feelings of those individuals, and ultimately, the actions they take for or against our behalf."
Choice is a powerful weapon in the minds of rational beings. To know the importance of choice, take an inventory of your life for the last 10, 20, 30, or even 40 years since you came of age, and evaluate all the mistakes, successes, opportunities and disappointments you may have encountered. One thing is certain, you will wish you can roll back the hands of the clock to either fix the past, or wished you would have done certain things differently.
The good news about making a bad choice or mistake is that it doesn't define you. Each of us has made mistakes in life and as such it will be foolhardy to be hard on yourself. If you make a mistake, see it as an experience and truly appreciate it because it means you are doing something and learning at the same time. Yesterday can be defined as what happened in the past, and today can be defined as what is currently happening which can translate into opportunities if properly nurtured in order to attract the opportunities of tomorrow.
Why do I make this analysis? It is your mistakes or choices that made it possible for you to have experience which enables you to make a better choice. If you had not made the mistakes, would you be in a better position to make an informed decision? Your answer is as good as mine, so don't be hard on yourself. The irony of life is that anyone making a mockery of you might have the worst experience. It is just that it's not seen in public because every one of us is battling with a secret frustration.
Do you know that your choice can be used to determine your interest in life? Choice plays a great role in choosing who you will be your life partner. Choice determines your interest in any academic discipline. Choice determines the kind of businesses you engage in. Choice shows your preference for the food you eat, the cloth you wear and the religion you prefer.
Choice can be related to feelings. But feelings is more attached to emotions. Your emotions can be controlled by how you programme what happens in your mind. Feelings allow you to follow sheepishly without ascertaining the facts. But you have the correct facts, you will know how to act in a normal way. Question. Can you have feelings for a goat? No. When you have facts, you will know it's improper to have feelings for a family member.
Facts give you awareness to make the right choice – it's just like when society justify that men are natural cheats. Let me ask you if the creator made it possible for anyone to die when they have sex with someone other than their lawful married partner, will men or ladies engage in indiscriminate sex? The point here is that you can control your emotions and feelings with your choice of thoughts. You can control your feeling because you're the one having them. Moral: Principles make you calculative, while fidelity makes you intentional.
It's important to stress that you can control your desires in life because you are in charge of your life. You own and control what you want people to hear, see and feel. It's just like driving a car. Who controls and directs the car? I agree as humans, we have an impulse, but let's analyze the issue of impulse with a mad man or woman. We have seen one before, if they are mad, why don't we jump into a lagoon since we know they are mad instead of walking by the sideway. Why don't they bump into a moving car as opposed to walking by the sideway? That tells you they have some control; no one is controlling them like a robot. If a mad man or woman can have such control, how much more a rational mind?
Let me share with you how to make the right choice
Follow your conscience
The best way to determine if you are on the right side of life is when you have peace of mind. You can never have peace of mind if you are not at peace with your conscience. Any human being who doesn't have a conscience is a living corpse.
Explore Options
Before you decide, explore other alternatives. Don't be in a hurry to make a choice. The more options you have, the better opportunity you have to make the right choice. Take your time to gather all your facts and information until you feel satisfied. Remember, when in doubt, do not act.
Think about the positive outcomes 
Always think of the big picture. Quit thinking of the short term. Refuse to make a choice that will make you regret tomorrow. When you make a choice/decision, try and stick to them even if it's unpopular. No one knows what you feel more than you, neither do they know you better than you know yourself.
In conclusion, we can choose to be happy, or not. We can choose how we react to hard times in our life, with positivity or negativity. We can choose to take responsibility for our actions or blame others for our failures. We can choose to be a victor or take on the role of a victim. What choices are you making in your life?  Are they the ones that result in positive consequences?
Remember that according to Any Rand "Every man builds his world in his own image. He has the power to choose, but no power to escape the necessity of choice."
Henry Ukazu writes from New York. He's a Human Capacity & mindset coach. He's also a  public speaker. He works with the New York City Department of Correction as the Legal Coordinator. He's the author of the acclaimed book Design Your Destiny – Actualizing Your Birthright To Success and President of gloemi.com. He can be reached via info@gloemi.com
Understanding Vision and Mission
By Tolulope A. Adegoke
"Your talents or anointing aren't so much a blessing as they are a burden on your shoulders to assist others who are holding on to their path and cause to achieve their destiny! When you are anointed or endowed, it is for your generation, not for yourself. According to the first law of IMPACT, "whatever has been given, will be given! Income is a measure of success, but IMPACT (S) is a measure of greatness! " – Tolulope A. Adegoke
Anyone may be empowered by God. In reality, God has empowered everyone, but our responsibilities are to activate and utilize these anointings or talents. When God enables you, it is not to confine you, but to use you as a conduit of distribution for your age.
You must be channelled in order to receive anointing or gifts at a larger level. When you are anointed or endowed, it is for your generation, not for yourself. When a man is anointed with knowledge or talents, it is for the sake of influence, not selfish gain. "It has been given, it will be given!" declares the first law of IMPACT on me.
If we want to achieve our goals, we must consider two essential factors:
TIME & SEASON
According to Ecclesiastes 3:1, "to everything, there is a season, and a time for every purpose under heaven:"
Speed is important, as is strength (which gives us the ability to perform exploits), and knowledge is important as well, but understanding is the most important thing we can acquire. Time is one of the few things you should never joke about! It is TIME FOR CHANGES! If you don't comprehend TIME, you won't understand what opportunities imply. Chance is the anointing for talent!
The great men we honour and continue to celebrate today are recognized because they understood or had a grasp of TIME, which encompasses CHANCES for chances!
The Berlin Conference, which included the Scramble and Partitioning of Africa as a continent, was a landmark. Twenty (20) dedicated men changed the lives and fate of billions of people all across the globe. These individuals convened in a meeting to debate the destiny of races; they talked and partitioned the globe for their own creation and to take control and influence their culture on them for their ongoing generational benefits (The Liberation).
TIME AND CHANCE happen to all of us! You do not have to be rescued alone to grasp these fundamental realities labelled TIME & CHANCE. We must additionally examine the following variables at all times:
Seed-Time & Harvest
Some people are succeeding today, despite the fact that they are not believers, because they grasp the fundamental principle drawn from the Holy Scriptures: The Power of Time & Season. The Holy Scriptures confirm that time and seasons happen to everyone.
Preparation is what you do during a season to be able to harvest in the next season.
A generation is a group of individuals who follow a similar path for the same reason (s). The late Chief Obafemi Awolowo, Sir. Nnamdi Azikwe, Ahmadu Bello, and others) were able to fulfil the MANDATE of LIBERATION!
Chief Olusegun Obasanjo, Rt. Ibrahim Babangida, and Gowon, among others, were TRANSFORMERS!
But I must disclose an indisputable truth to you today: "This generation of ours, as of today, has been entrusted with the MANDATE of TRANSFORMATION." As a result, you and I are TRANSFORMERS! This is a great cause worth living and dying for! Of course, it's a course worth squeezing the juice from.
The key to discovering, comprehending, and achieving your true mission on Earth is to meditate on this mantra: "Oh God of Creation, reveal to us the TRUTH about why we are here on Earth!" Because it is said that when the substance of a thing is unknown, misuse is unavoidable!
I challenge you to aim for greatness rather than ordinary success! Prominence is linked to excellence!
Income measures success, but IMPACTS measure greatness!
God does not respond to music alone, but also to prayers!
Redemption, Relief, Comfort, Blessing, Blessing, and Grace are all you are obliged to carry out the course of your actions in accordance with the above generational commandment.
Guess what? You are not going to be a leader; you are one now! You are not too young to TRANSFORM (impact) the condition of your country and the globe at large! Never underestimate the grace that you possess as a being!
Thank you for taking the time to read it. I am certain that you have been activated for IMPACTS!
… to be continued