Popular Musician, Alayeluwa at 50, Donates Massively to Charity
By Eric Elezuo
Popular fuji musician, philanthropist and socialite, Sulaimon Alao Adekunle aka Alayeluwa, has once again stretched a helping hand to Nigerians living with disabilities with the donation of household equipment, food items and other materials to the Focus on Disabilities Foundation home to further ease their adaptation in the society.
Alayeluwa, who made the donations to commemorate his golden jubilee celebration, confessed that it is his nature to give, adding that it is the only way to make the creator happy with any individual.
Among the items donated are 50 boxes of noodles, five bags of rice, one Thermocool Petrol powered generator, 100 litres of Groundnut oil, five mouka foams, Boxes of biscuits and other toiletries.
Making the donations, Alayeluwa praised the founders of the home for doing their foresight and hailed all the achievements made so far. He also identified with the children, encouraging them to work for the best of the future.
"Giving is a virtue that God expects all of us to have, and I appreciate the founders of this home for a job well done. It behoves on me to celebrate my landmark birthday of 50 with these wonderful children, and I hope you will accept my token of kindness, and join me in thanking God," Alayeluwa said.
Responding, the Founder and Chief Executive Officer of the Home, Mr. Enilari Abiodun Paseda, thanked the musician and wish him more glorious years in view on behalf of the management and inmates. He also lavished appreciation on Yeyeluwa Rasheedat Omobola Lastampa Seera, for her efforts in facilitating the visit.
"Thank you sir for the gifts. Thank you for considering our home and the children, and may the good Lord continue to bless you and grant you many more years, Happy birthday," Paseda reeled.
Born February 15, 1973, Alayeluwa has been in the music scene since childhood when he started playing  popularly known by playing and performing music in a qur'anic school in the Agege of Lagos. His efforts in the world of philanthropism has really elevated him to the world of humanity, and he is not ready to quit yet.
Tinubu Sends Nami on Three Months Retirement Leave, Appoints Adedeji As FIRS Boss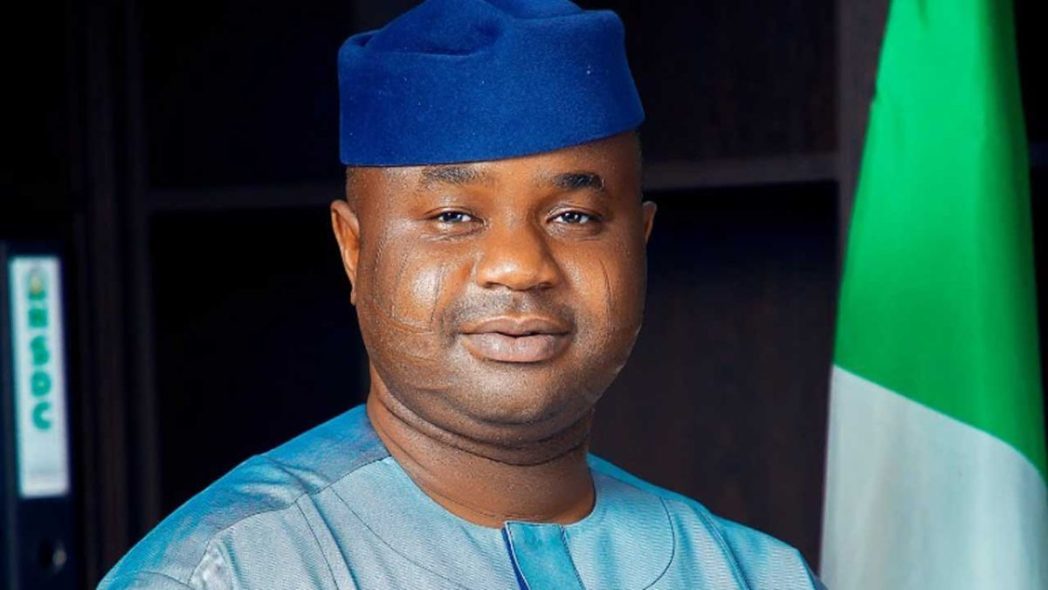 President Bola Tinubu has approved the appointment of Zacch Adedeji as the new acting executive chairman of the Federal Inland Revenue Service (FIRS).
Tinubu also directed Muhammad Nami, the current FIRS chairman, to proceed on three months of pre-retirement leave, as provisioned by Public Service Rule (PSR) 120243, with immediate effect.
The leave would lead to Nami's eventual retirement from service on December 8, 2023, according to a statement on Thursday, by Ajuri Ngelale, special adviser to the president on media and publicity.
Ngelale said Adedeji's appointment, according to directives of the president, takes immediate effect.
He was also the executive secretary and chief executive officer (CEO) of the National Sugar Development Council (NSDC).
Nigeria's Accounting Guru, Akintola Williams, Dies at 104
Nigeria's first indigenous chartered accountant, Akintola Williams, is dead.
The doyen of accounting died at the age of 104.
According to a source, who does not want to be mentioned, Williams died at his house in Lagos, on Monday (today).
The graduate of accounting at the University of London was born in 1919.
Bennett Omalu: Celebrating Nigeria's Great Export to the World at 55
Dr. Ifekandu Bennett Omalu is a native Of Urunnebo Village, Enugwu Ukwu In Njikoka Local Government Area Of Anambra State.
Born on September 1st, 1968. He attended both primary and secondary schools in Nigeria. And for his tertiary education he proceeded to the University of Nigeria Nsukka, where he acquired MBBS degree in Medicine and Surgery.
He is currently a Professor of medical pathology and laboratory science at the University of California.
Subsequently he acquired his MPH from the University of Pittsburgh and his MBA from Carnegie Mellon University. He is the first person in the world to discover and publish findings of Chronic Traumatic Encephalopathy in American football players while working at the Allegheny County Coroner's Office. He's now the Chief Medical Examiner for San Joaquin County, California. And a professor at UC-Davis.
Dr. Bennet Omalu came to the United States in the 1990's at the age of 26, to finish his Medical Residency. Through hard work that is just the nature of his Igbo race,  he is today, one of the foremost Nero pathologists in the world and is best known for discovering and studying CTE, a degenerative brain condition affecting American football players.
This doctor from Anambra, Nigeria changed the perspective about the safety of some sports through his research into the lives of  former N.F.L players. Later a study in  Sweden confirmed him absolutely right by  revealing that if your child suffers from one concussion they are more likely to die before the age of 42 and more likely to develop psychiatric issues. The Sweden research discovered that N.F.L players were dying or killing themselves less than 20yrs after retirement-which is in their 30's usually. Exactly something Dr. Omalu confirmed years back.
Worried by the sad fate of some retired NFL players, Dr. Omalu went into research to find out why.  In his research, he discovered that "Concussion" was the reason. Amazingly the facts where denied by NFL who felt threatened that his research will destroy their multi billion dollar industry. They fought back to make sure that his research was hidden for years. Dr. Omalu didn't give up out of fear, getting the truth across to the world was far more important to him than his life. As a result of the Igbo courageous blood in him, that makes the average Igbo person to survive and succeed against all odds, without respect to the hearse and hardest environment, Dr Omalu fought through threats and verbal abuse to get the great scientific discovery to world.
When his research went through, it became so popular and celebrated to the extend that Mr Will Smith, the iconic American actor had to portray him in a movie titled "Concussion". Where he is credited with finding out the harsh repercussions of contact sports on children and adults. The movie Concussion starring Will Smith playing Dr Omalu the founder of the disease CTE that causes something he found out that messes a lot of football players heads up really bad from so much brain rocking contact was a worldwide hit.
Dr. Bennet Omalu is equally the author of the  book, Truth Doesn't Have A Side: My Alarming Discovery About The Danger Of Contact Sports. Dr. Omalu wrote this book, to help parents answer the question 'Do I love football more than I love my child ?'
It is our hope that sooner or later Dr Omalu will be awarded the Nobel prize in medicine for his research that is saving lives all over the globe.
Happy Birthday to this globally acclaimed Enugwu Ukwu-Born, Award Winning Pathologist, Dr Bennett Omalu.