There's No Hope of a P-Square Reconciliation, Says Paul Okoye
Jude Okoye, better known as Rude Boy, has said there is no hope for reconciliation with his brother towards returning the P-Square brand. He told fans to kill every expectations and hope for the defunct duo to reconcile.
Jude Okoye was in an interview where he answered questions on Cynthia Morgan's accusation that he ruined her career.
Jude Okoye said that Cynthia Morgan has been free since 2017 and he didn't prohibit her from using her name and her Instagram account.
Tunde Ednut also took the opportunity to ask him whether a P-square reconciliation will be possible anytime soon and if he can make it happen.
Jude Okoye did not hesitate in saying No and that he won't make it happen.
Davido and Chioma: The Way the Cookies Crumble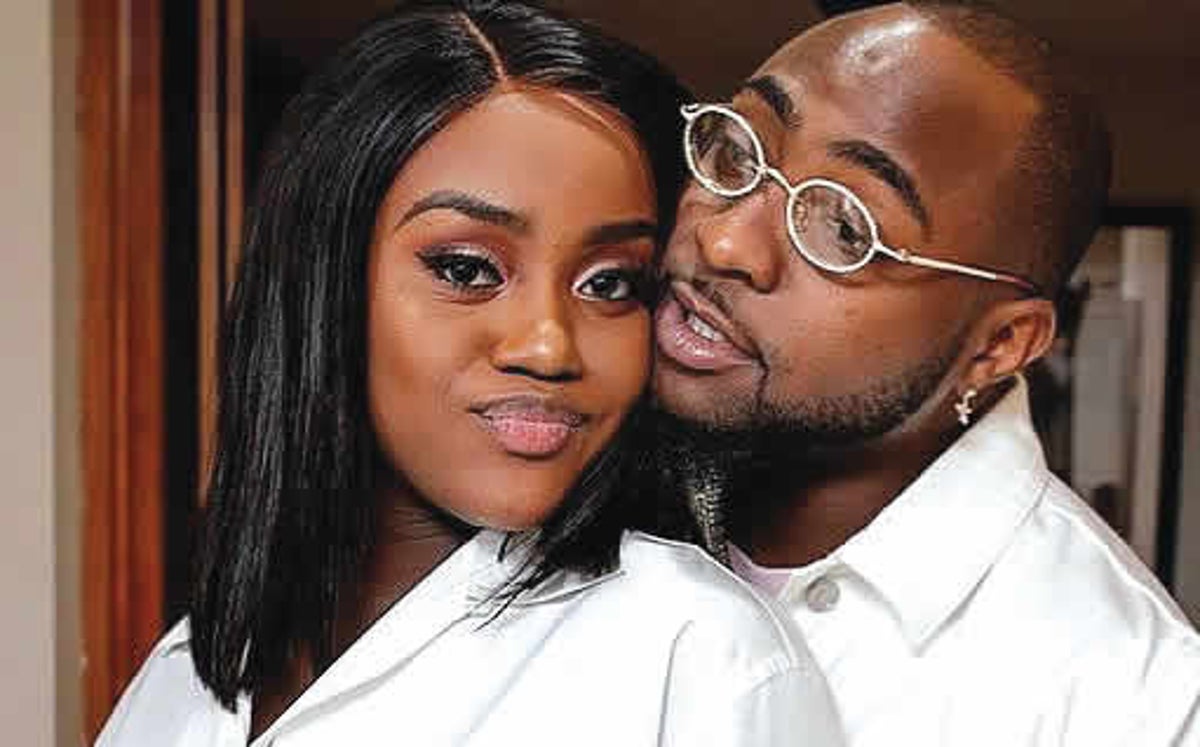 By Eric Elezuo
When the romance between Nigeria's popular pop artiste, Davido, and his beautiful girlfriend started, two diverse opinions emerged from two different sects. One group was of the opinion that this was a love made in heaven and Davido has finally found something he loves; something that could keep him settle. Chioma was his assurance, they said. The other group was simple nonchalant and lackadaisical, claiming that like other celebrity romances, Davido and Chioma will have their day, and call it quits, either by violent or peaceful separation. The former, like always, has happened.
Not many were surprised to see Chioma deleting the last of her photos with Davido on Instagram this Friday. The action depicts one; the love has gone sour.
The story behind the meeting of these two former crazy love birds has remained sketchy, but no one will deny that it was hot; so hot that it seems that Davido had finally found a nest, a reliable one for that matter. He found love in Chioma, and who wouldn't. Chioma was temptingly beautiful, with every curve in the right corner. She was well learned and to cap it all, is a chef of great repute. Everything looked perfect like the fairy tale setting.
In 2018, Davido expressed his love in his lyrics, when he released Assurance, solely to Chioma and the love they share. He followed it up with an expensive gift.
Davido, had during a party he organised to celebrate Chioma's 23rd birthday, presented her N45m Porsche car as a surprise birthday gift. The car came with a plate number that reads 'Assurance' .
The singer disclosed to guests that he has known Chioma over the last five years and plan to spend the rest of his life with her.
Early in 2019, the FEM crooner proposed to Chioma and later that year, they welcomed a baby boy, prompting the couple to host a traditional marriage ceremony that deceived the world that the chicken has come home to roost.
But trouble was brewing. Then entered the battle raging among Davido and his cronies, King Patrick and Perruzi over alleged contract breach. Then revelations began to see the light of the day.
Peruzzi's former boss, King Patrick made a damning allegation against the musician, claiming that Peruzzi and Chioma Avril are not cousins as many people had been made to believe.
King Patrick, a record label owner who sometime ago signed singer, Peruzzi accused him of making an escape route from his label without legal authorization to sign for Davido's DMW label.
While King Patrick accused Peruzzi of lying against him. He said he never gave Peruzzi authorization to sign for Davido's record label.
An angry Davido intervened and indirectly accuse King Patrick of being a crackhead who is depressed and urged him to get help.
In retaliation, King Patrick revealed that Perruzzi had been sleeping with Chioma, and they are not counsins as believed. The bubble bursts. Things have been the same between Davido and his Davido ever since. They instantly unfollowed each on social media.
The last straw that seems to break the camel's back was the 'intrusion' of Instagram model, Mya Yafai, who has been romantically linked to Davido. The duo has been caught on camera holding hands, and of recent, were caught kissing passionately.
In one of the photos which was reportedly taken at a party they both attended in the United States, the rumoured couple locked lips.
Davido's closeness to Yafai further sparks speculations that all was not with his relationship with his fiance Chioma.
But like James Hadley Chase would say, that is the way the cookies crumble.
'I Had Sex with Him Three Weeks to His Wedding'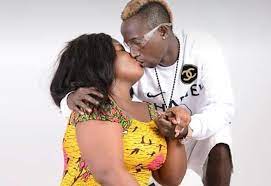 Queen Peezy shamelessly made a bold claim on 'Vibes In 5' channel that before Patapaa tied the knot with his German wife, the musician actually requested for them to have sex.
"Before Patapaa would marry, we slept together," she claimed in an interview with Arnold Mensah on Vibes In 5'. "He pleaded with me and slept with me in Accra. That was 3 weeks to his wedding".
According to her, even though she had heard a number of reports about Patapaa's affair with his then German girlfriend, Liha, she never thought it was that serious or she would have gotten pregnant for him.
She said Patapaa and her were happy until the "One Corner" hitmaker travelled abroad for shows.
"Patapaa and I were happy and okay before this lady came on the scene. Things got worse when he travelled abroad. Just after coming back, he changed totally… If I had known that they would marry another woman, I wouldn't have wasted my time on him" she added.
Don Jazzy Speaks on How He got Married at 20, Divorced at 22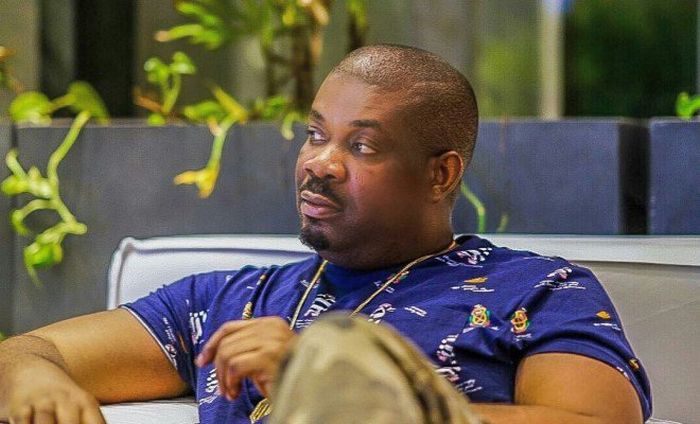 38-year-old music producer, Don Jazzy has disclosed that he was once married but got divorced to chase his music dreams.
Spilling the details on his Instagram account minutes ago, Don Jazzy revealed that's the reason why he is yet to settle down again.
Don Jazzy wrote thus:
"For so long everyone keeps asking me when am I getting married? Well truth is almost 18 years ago I was 20 and I got married to my best friend Michelle @yarnstaswitch and it was beautiful. I loved love and I loved marriage. Michelle is soooo beautiful inside and outside with such a soft heart. But then me being so young and full of dreams I went and fucked it up cos I was giving all my time to my Music.
Music became priority instead of my family. We got divorced when I was 22 and it hurt. I am still very much in love with my music and I wouldn't want to marry another and fuck it up again. So I'm taking my time. Why am I just saying this now?? I really like to keep my relationships private actually. Past or present. But I was watching the bounce interview with Ebuka which is almost like a tell all interview, and I felt bad skipping this huge part of my life. So yeah make una no vex o. "