Wema Bank Gets New MD/CEO As Adebise Retires
Wema Bank Plc has appointed Mr. Moruf Oseni as the new Managing Director/Chief Executive Officer of the bank as Mr. Ademola Adebise proceeds on a terminal leave effect from January 2, 2023, after 13 years of meritorious service on the Board of the Bank, pending his final disengagement from the bank in March 2023.
A statement signed by the Bank's Company Secretary/Legal Adviser, Johnson Lebile, disclosed that Ademola Adebise was appointed as the Managing Director/Chief Executive Officer of Wema Bank Plc in June 2018. He joined the Bank in June 2009 as an Executive Director and rose to become the Deputy Managing Director in 2015. Under his leadership, he expanded the bank's footprints to other locations in Nigeria, he improved the performance of the Bank and spearheaded the first Dividend payment in 13 years, since then, he has ensured consistent dividend payment over the last 4 years. The Bank has grown its Total Assets by 155%, from N470 billion to over N1.2trillion. Deposits also grew by 214% from N350 billion to N1.1 trillion. He initiated the partnership with Bank of Africa to support its customers across the African continent which has increased the Bank's market share and customer base. All these led to an additional growth of 2 million customer accounts in Nigeria and a market share of 3% of industry volumes. The Bank is now the leading collection bank for state and government agencies due to its effective and efficient platform. The Bank's rating by agencies was upgraded to BBB investment grade.
The Bank significantly changed the digital landscape through the ALAT platform. The innovative platform also came tops in the KPMG Digital Scorecard for leading retail banks in Nigeria and this was based on in-depth insights into the state of user experience on retail banks' digital channels. Furthermore, the Bank launched the first SME Business School for capacity building and empowerment of SMEs – this has benefitted over 20,000 small businesses. The Bank also became one of the founding members of the United Nations Environmental plan for financial institutions (UNEP- FI) and continues to provide digital solutions for societal impact.
The Chairman of the Board, Mr. Babatunde Kasali on behalf of the Board and Management expressed its profound gratitude to Ademola for his service and wish him the best in his future endeavors.
Further, Wema Bank Plc is pleased to announce the appointment of Mr. Moruf Oseni as the Managing Director/CEO subject to the approval of the Central Bank of Nigeria.
Moruf Oseni joined Wema Bank in June 2012 as an Executive Director. He has over 25 years of experience with more than 16 years at Senior and Executive Management levels. Moruf Oseni was an Executive Director for 6 years and Deputy Managing Director for the last 4 years and has demonstrated capacity to lead the Bank. He presently has responsibility for the Digital Optimization Directorate which includes – Digital, Retail, Treasury, Operations, and the Technology Divisions. Moruf is also the Executive Compliance Officer of the Bank. He supervised the launch of ALAT – Nigeria's 1st digital Bank that has received local and global awards and multiple accolades. Before joining Wema Bank, Moruf was the CEO of MG Ineso Limited, a principal investment and financial advisory firm. Prior to MG Ineso, Moruf was a Vice President at Renaissance Capital, and an Associate at Salomon Brothers/Citigroup Global Markets in London.
Moruf holds an MBA degree from the Institut European d'Administration des Affaires (INSEAD) in France, a Master's in Finance (MiF) from the London Business School and a B.Sc. in Computer Engineering from Obafemi Awolowo University (OAU), Ile-Ife, Nigeria. He is also an alumnus of both the Advanced Management Program (AMP) of the Harvard Business School and King's College, Lagos.
Other Board appointments include:
Wole Akinleye: Appointed as the Deputy Managing Director. Wole has over 32 years Banking experience. He presently oversees Corporate Banking and South West Business Directorate for the Bank. A Fellow of the Institute of Chartered Accountants of Nigeria (ICAN), Wole is an alumnus of the Advanced Management Program of the Harvard Business School. He obtained his first degree in Accounting from Obafemi Awolowo University in 1989 and subsequently, a master's degree in Business Administration (Finance) from the same University.
Tunde Mabawonku: Appointed as Executive Director. He has over 23 years of experience and is presently the Chief Finance Officer and the Divisional Head of Finance & Corporate Services. Tunde has a master's in finance from the London Business School and a first degree in Economics from University of Ibadan. He is a Fellow of the Institute of Chartered Accountants of Nigeria (ICAN) & Chartered Institute of Taxation of Nigeria (CITN) and is an Honorary member of the Chartered Institute of Bankers (HCIB). He has also attended several Senior Leadership programs.
In conclusion, the Board of Directors are confident that the appointment of the Executives will lead to the continued transformation and growth of the Bank, particularly as the Bank positions itself as a market leader in Nigeria's retail banking segment through technology and innovation.
The appointments take effect from April 1, 2023 and are subject to the approval of the Central Bank of Nigeria and other regulatory authorities.
Tinubu Sends Nami on Three Months Retirement Leave, Appoints Adedeji As FIRS Boss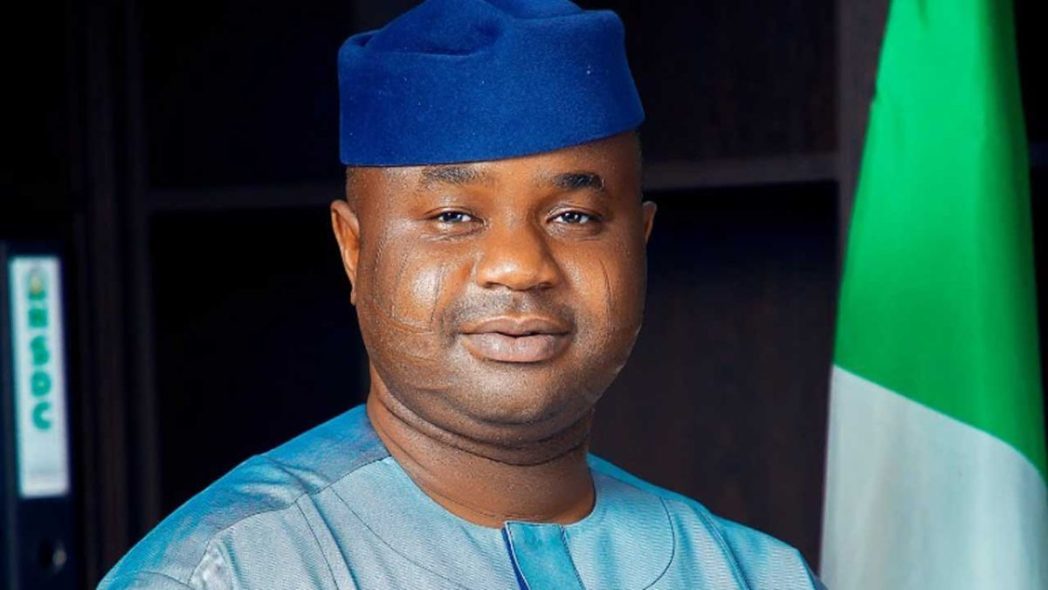 President Bola Tinubu has approved the appointment of Zacch Adedeji as the new acting executive chairman of the Federal Inland Revenue Service (FIRS).
Tinubu also directed Muhammad Nami, the current FIRS chairman, to proceed on three months of pre-retirement leave, as provisioned by Public Service Rule (PSR) 120243, with immediate effect.
The leave would lead to Nami's eventual retirement from service on December 8, 2023, according to a statement on Thursday, by Ajuri Ngelale, special adviser to the president on media and publicity.
Ngelale said Adedeji's appointment, according to directives of the president, takes immediate effect.
He was also the executive secretary and chief executive officer (CEO) of the National Sugar Development Council (NSDC).
Nigeria's Accounting Guru, Akintola Williams, Dies at 104
Nigeria's first indigenous chartered accountant, Akintola Williams, is dead.
The doyen of accounting died at the age of 104.
According to a source, who does not want to be mentioned, Williams died at his house in Lagos, on Monday (today).
The graduate of accounting at the University of London was born in 1919.
Bennett Omalu: Celebrating Nigeria's Great Export to the World at 55
Dr. Ifekandu Bennett Omalu is a native Of Urunnebo Village, Enugwu Ukwu In Njikoka Local Government Area Of Anambra State.
Born on September 1st, 1968. He attended both primary and secondary schools in Nigeria. And for his tertiary education he proceeded to the University of Nigeria Nsukka, where he acquired MBBS degree in Medicine and Surgery.
He is currently a Professor of medical pathology and laboratory science at the University of California.
Subsequently he acquired his MPH from the University of Pittsburgh and his MBA from Carnegie Mellon University. He is the first person in the world to discover and publish findings of Chronic Traumatic Encephalopathy in American football players while working at the Allegheny County Coroner's Office. He's now the Chief Medical Examiner for San Joaquin County, California. And a professor at UC-Davis.
Dr. Bennet Omalu came to the United States in the 1990's at the age of 26, to finish his Medical Residency. Through hard work that is just the nature of his Igbo race,  he is today, one of the foremost Nero pathologists in the world and is best known for discovering and studying CTE, a degenerative brain condition affecting American football players.
This doctor from Anambra, Nigeria changed the perspective about the safety of some sports through his research into the lives of  former N.F.L players. Later a study in  Sweden confirmed him absolutely right by  revealing that if your child suffers from one concussion they are more likely to die before the age of 42 and more likely to develop psychiatric issues. The Sweden research discovered that N.F.L players were dying or killing themselves less than 20yrs after retirement-which is in their 30's usually. Exactly something Dr. Omalu confirmed years back.
Worried by the sad fate of some retired NFL players, Dr. Omalu went into research to find out why.  In his research, he discovered that "Concussion" was the reason. Amazingly the facts where denied by NFL who felt threatened that his research will destroy their multi billion dollar industry. They fought back to make sure that his research was hidden for years. Dr. Omalu didn't give up out of fear, getting the truth across to the world was far more important to him than his life. As a result of the Igbo courageous blood in him, that makes the average Igbo person to survive and succeed against all odds, without respect to the hearse and hardest environment, Dr Omalu fought through threats and verbal abuse to get the great scientific discovery to world.
When his research went through, it became so popular and celebrated to the extend that Mr Will Smith, the iconic American actor had to portray him in a movie titled "Concussion". Where he is credited with finding out the harsh repercussions of contact sports on children and adults. The movie Concussion starring Will Smith playing Dr Omalu the founder of the disease CTE that causes something he found out that messes a lot of football players heads up really bad from so much brain rocking contact was a worldwide hit.
Dr. Bennet Omalu is equally the author of the  book, Truth Doesn't Have A Side: My Alarming Discovery About The Danger Of Contact Sports. Dr. Omalu wrote this book, to help parents answer the question 'Do I love football more than I love my child ?'
It is our hope that sooner or later Dr Omalu will be awarded the Nobel prize in medicine for his research that is saving lives all over the globe.
Happy Birthday to this globally acclaimed Enugwu Ukwu-Born, Award Winning Pathologist, Dr Bennett Omalu.