Food for Living: True Success Lies More on the Journey Than the Destination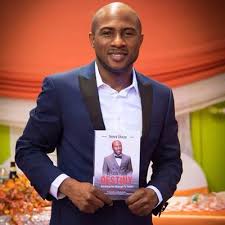 By Henry Ukazu
Greetings my good friends!
It is a great pleasure to be here once again. Please pardon my inability for not being able to write last week. I know some of you might be a little disappointed, honestly, it was due to circumstances beyond my control. I received so many several calls, emails and messages. I promise to do better next time.  In whatever in life, I always look at the end in mind, in that way I will be properly guided on where my aim and vision in life lies. This is the more reason why I take my time in writing every week even when I am stressed up because I am addicted to sharing motivational and inspiring articles. As you all may know success in life has to do more with the journey rather than the destination.
Today, I chose to write on the relativity of journey and destination as facilitators of success.  Just like any other aspect of life, life is indeed a process. You may heard of the saying success is more of a journey, rather than destination.  Some other rational minds opine that the end justifies the means. These assertions are relatively true, however, it all depends on the angle you are looking at it from. We shall be comparing on both factors today but we shall be concentrating more energy on the process (journey).
It is an indisputable fact that in life the journey of a thousand miles begins with a step in the right direction.  It is also a fact that little drops of water makes an ocean. Just like a leader needs a team to achieve success, same way success needs to be processed in order for it to be truly justified. With my little knowledge and understanding of mathematics, the process of arriving at the answer via the formula generates more point more that the actual answer itself. True success doesn't work in isolation. It works in harmony and unison with other component parts and characteristics which I call siblings and friends.
As human beings, sometimes we seem to neglect how far we have come in life. We are always eager to see what we lack as opposed to appreciating what we have. Human beings by nature can be ungrateful. The same analogy is applicable to the journey of success. Let's take the example of an accomplished author who is now a bestseller. The journey to the top wasn't easy. He/she had mentors who inspired him/her to write the book, publishers, family members, friends and associates who contributed in one way or the other to the work a great success. To me, they are the real MVP's as far as I am concerned. They are the people who deserve the main accolades and should be appreciated, but sometimes some irrational beings tend to forget those people who contracted to their success. Also, if a student excels in life to an enviable position in the world (President, CEO, Governor) etc. It will be nice for such person to remember his/her teacher who groomed him/her. It is on this context we shall be discussing about journey and destination to success.
It is interest to note that Edmund Hillary and Tenzing Norgay literally went where no other human had been when they became the first people to reach the peak of Mount Everest. Can you imagine what they must have felt? Pride, accomplishment, fulfillment. Question, did they achieve it alone? No, I guess. Think about the most important achievement in your life. Remember that feeling when you finally reached the summit of your academic career, political ambition, financial status and professional career. If you will agree with me, you didn't do it alone, there were people behind it and it was truly a journey and process.
Last week I was listening to Joyce Meyers – a charismatic preacher. She was speaking on everyday life. In that message, she said true success lies in the little deeds and things you do daily as opposed to one major task you do. According to her you need to do small task nor matter how little it is in your daily routine which will add up to the goal you have in mind.
To understand how the journey of success really works, imagine yourself being a man or lady who needs a particular shape, it is expected that you'll hit the gym at least three times a week and do some work out. You'll follow up the also the process with a good hygiene. In fact, I personally feel the highest gym is in your kitchen.  Let's face it, it's common to feel resistance when undertaking a new exercise habit. This is because there are several steps required. You have to pack your gym bag, travel to the gym, change into your workout clothes, warm up, exercise, warm down, shower, and change back into your normal clothes before traveling back home.  This is the attitude and mindset which a rational mind desirous of making an impact should have. It is the process that defines the destination. Isn't it true that you can easily spot a dedicated and discipline student or athletic. who is doing what he or she needs to be do in order to succeed in life?  It's always important to take note of the journey or inventory of all stocks.
It is quite unfortunate that many people regard the destination more than the journey. In as much I agree that the outcome/ finished product is very important, it is worthy to mention the sacrifice, challenges, failures, people and the experience that came it with it.
Let's discuss some worthy points that will assist us in appreciating the role of process and journey to our dream destination.
Get specific
Having the end in mind is very important. Being specific helps your overall goal and road map in order to get to your destination. When you are specific, you will know what to focus on. One quality of every great man or woman is that they are very focused and specific in whatever they plan to achieve. Employers' are always looking for specific beings to solve specific problems. The more specific you are, the easier it is for people to assist or work with you.
Break it down and start small
If you have a goal to accomplish, it is always better to start small and grown. You can do this by breaking it down and taking it bit and bits. Try to do little things every day nor matter how little and stressful, it gives some level of satisfaction. Breaking the journey in pieces helps you to appreciate the journey.
Celebrate the progress and enjoy the journey
When it's not all about the goal, you can take it all in (and take what you've learned with you).
When you have a big goal, it's tempting to think you haven't succeeded until you've achieved it. Otherwise, you might think you have failed forgetting that the set backs propels you to appreciate the progress and accomplishments that awaits you. According to Tomas Chamorro-Premuzic, professor of Business Psychology at University College London, he observed that small milestones are powerful for seeing a change in the positive direction, noting that "the point is not to get better than others, it's to get better than the old version of yourself." Keep track of what you've accomplished with a done list, which is a log of the tasks you've completed. Seeing your progress boosts motivation, heightens positive emotions, and sustains your productivity. A Harvard study found that we spend almost 50 percent of our time thinking about the past and future, instead of focusing on the present, which leads to increased unhappiness
Reflect daily
Actively thinking and reflecting about your business, idea, product, academic major etc. Reflecting daily can help you plan very well. As a rule of thumb, it's always helpful to set a sizable amount of time during the day to reflect on the activities of the day before you sleep and also spending at least fifteen minutes of the day to mediate and think when you wake up every morning. By so doing you can motivate and inspire yourself when you think the lines are not adding up. You can do this by asking yourself "What is one step I can take today to get closer to my goal?" "What did I learn today?" You can also check in on a weekly or monthly basis to assess what you've gotten out of your journey thus far.
Whenever you are tempted to give up in life, always remember the words of Brian Tracy, "It doesn't matter where you are coming from, all that maters is where you are going. The past is in the past for a reason, the present is here for a reason which is a gift to work with for tomorrow which is not guaranteed.
In conclusion, always bear in mind "Success is never final. Failure is never fatal. In the end it's the courage to continue that counts."
Henry Ukazu writes from New York. He works with New York City Department of Correction as the legal Coordinator. He's the author of the acclaimed book Design Your Destiny – Actualizing Your Birthright To Success.
.
Food for Living: Inspire Yourself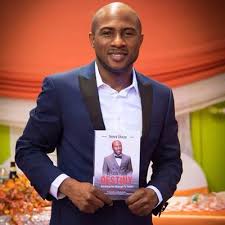 By Henry Ukazu
Greetings Dear Friends,
I guess you may have heard the saying, 'the joy of life is not how happy you are but how happy others can be because of you'.
There's always an internal feeling of warmth and fulfillment to know that because of the role you played in the life of someone, who can be a mentee or subordinate, they were able to succeed. I once highlighted that Mentors Are Life Savers in one of my articles with the same title.
Every being loves to be happy because happiness brings peace, tranquility, and clarity of mind. Once you have peace within yourself, family, organization and business, you are bound to have clarity of mind which will, in turn, make you focus very well in addition to being inspired to make right decisions. Therefore, it will be wise to say, peace is necessary for any rational and progressive mind/business to succeed. In the course of this article, we shall be exploring different ways we can inspire ourselves.
Every successful or great person was inspired in one way or the other. Every successful business was also inspired by another business, mentor or even the desire to solve a challenging problem in the society. We all need inspiration to move to the next stage in life. Thus the question now becomes, how can one get inspired?
Inspiration comes in different shapes and sizes. It can be internal or external.
Internal Inspiration:
Internal motivational comes from within. It's just like the act of intuition. Internal inspiration is the best form of inspiration. This is because when the force is from within, it opens up with unlimited opportunities and potentials. It's important to note that nobody can inspire you more than you can inspire yourself. Genuine inspiration always comes from within.
According to a philosopher, "I was thinking one day and I realized that if I just had somebody behind me all the way to motivate me I could make a big difference. Nobody came along like that so I just became that person for myself."
External Inspiration:
This is the motivation that is derived from outside forces, e.g. music, mentors, books or even situations like hunger, poverty and life challenges. According to some schools of thought, external inspiration has been the reason they succeeded in life (business, home and academics). This group of people believes that without these external forces they wouldn't have been able to achieve a great deal in life. Proponents of this theory fail to understand that, they were able to succeed because they had the internal zeal to succeed and the external forces only came as a catalyst. For example, publishing inspirational and motivating articles every week can be a challenging task because it takes discipline to commit to the task. However, as a prolific writer and author, I strongly believe, if one is not inspired, it will be hard for one to write nor matter how inspired the external factors are at play.
Techniques to get inspired:
Get Started:
The beginning of any task is usually the most challenging part. If you can begin a task with little or no resources, you can be sure of everything coming true if you are diligent. Take, for instance, you want to start a business, write a book, begin a Ph.D. program, contest for election, or even starting a good cause/campaign, etc. All you need is just a starting line for the universe to know you have a vision. A little push or inspiration can do the magic. Once you commit to this task, the universe has a way of coming around to support your work. You can also begin by breaking all your tasks in a little piece and taking them one step at a time.
Write your plan
Having a concrete blueprint on what you plan to do is another way to get inspiration. For example, you need to have an idea where you plan to be between 6 to one year, 3 years, 5years, 10 years as the case may be all things being equal. This plan will enable you to inspire yourself. Also, you can write down all of your goals and vision to keep track of where you are, and where you want to be. By so doing, you will keep track of how far you have come in life.
Reduce the daily distractions
Just like success needs concentration and positive energy, inspiration doesn't work well with distractions.  When you are easily accessible it will definitely become hard for you to focus. It's quite unfortunate to note that many people spend less time on what really matters and spend more time on what doesn't really matters. In order to change this habit, you'll need to reduce the influx of distractions that is surrounding you. By so doing, you'll be truly inspired to focus well.
Play music
Music can be a form of inspiration. I personally use music to get work done depending on my state of mind and what I am working on. A typical example was when I was writing my first book, music was one of my biggest inspirational energy, especially when I was down.
Be grateful
Most times we get caught trying to get to the finish point without taking time to take stock how far we have come. Being grateful for who you are and what you have been able to achieve in life can inspire you to do more. It's always good to reward yourself and celebrate your successes (no matter how big or small they are).
In conclusion, it is pertinent to note that you are the ultimate measure of how far you'll go in life. According to Wayne Dyer, "Be miserable. Or motivate yourself. Whatever has to be done, it's always your choice." If you don't do the work, nobody will do it for you. Therefore, I charge you today, to inspire yourself.
Henry Ukazu writes from New York. He works with the New York City Department of Correction as the Legal Coordinator. He's the author of the acclaimed book Design Your Destiny – Actualizing Your Birthright To Success. He can be reached via henrous@gmail.com
Opinion: Be Illimitable Pt. 2
By Tolulope A. Adegoke
"Let your presence on earth add values to life. Be responsible"! – Tolulope A. Adegoke
God Created
God did not assign His angels to create NATURE, HUMANS and everything. He did not seek supports, he seized personal consultation.
If you wait for others, you will waste like others in frustration. Majority of times, you do not need to rely on other people's opinion or supports. You need personal SACRIFICE.
The right place and time to create are when things are not okay: "FROM DARKNESS into LIGHT"! God did not give an excuse not to have created something out of nothing, light out of darkness!
Your Spirit must work with your CREATIVITY
Destiny doesn't answer to your work alone; it answers to your spirit man. It takes you to be blind enough to be able to achieve the unimaginable. It takes "rituals" to solve problems and produce, then reproduce. It takes selflessness to be a ritualist. It requires your blood and sweat. Your spirit must leave you and must settle on the face of the deep!
God sacrificed His Son (Jesus Christ) to save the world. He also asked Abraham to sacrifice his Son (Isaac) to Him.
Rituals require sacrifices either "self" or your "valuables". Give offering with a knife in your hand to cut your pocket. Give selflessly. Be a "ritualist"! because you are a spiRITUAL being! It takes ritual grace to commit rituals. Babies give offerings, but kings give sacrifices! Gather seeds and commit rituals. You are a government. Don't live like a refugee. If you cannot sacrifice, you end up a "money-pie", instead of multiply, and you will only be "food-ful" and not fruitful.
It takes sacrificial rituals to multiply and fruitful! Think the unimaginable, do the unimaginable to achieve the unimaginable results for outstanding profits and change. Sow to acquire and connect into God's divine inspiration to acquire and connect into God's divine inspiration.
Death is not when a man dies, it is when the gift(s) in him dies. When a man is not working with his gifts, he is dead! The gift of a man makes way for him- Psalm 68:18.
If you are not gifted or not working or operating by your gift, you are Godless! Gifts in its real sense are not limited to celestial gifts. It is your talents that will open ways and wave for you.
Prayer
Man becomes a god at the point of his gift. Without your gift, you are an imbecile. Without your gift, you will face torments on earth, but with your gifts, you can enjoy Heaven on earth!
Worship
Serve God with your gifts to more gifted for outstanding creativity for productivity. The world has evolved into the age or realms of creativity at a shocking speed beyond the norm. A man's destiny is not only tied to opportunity(s), but also to divine revelation! Your gift is not a gambling or begging ticket! If you know your value, you will not sell it cheaply.
BECOMING ILLIMITABLE: Activating Your Gifts
The major factor to becoming illimitable by activating our gifts is by divine revelation. Be inspired by God to be productive and well packaged. Prayer cannot displace process. Your dominion answers to what is in you. Poverty is the absence of observation. Poverty is not just the absence of provision, but observation!
Unemployment is the blockage of gifts by man- 2Kings 4:2-6.
Lock up yourself to observe! If you do not lock yourself indoor, you cannot become an industry. The power of observation is better than the power of education. Observation is another word for Thinking. Prayer is formen, while thinking is for gods! John 10:34 reveals: "Jesus answered them, Is it not written in your law, I said, Ye are gods?"
You have the mind of God. When last did you think? When you pray, you inform God; but when you think, you involve God! The greatest Professor is the Holy Ghost. The mind of a man is the superior tool for creativity. When you think, you receive the mind of God. If you are not a graduate of your mind, you are an illiterate! When you learn, you cultivate an absorb knowledge.
Think, Speak and Act to Create! Thinking is the act of generating excuses-eliminating tool-box! It is not only a mode of generating ideas for the ideal. It is better to better to be an inspired engineer than to be an academic engineer, by working in-line with your authentic calling which prolongs your impacts which avoids expiration through the roles of posterity!
Thinking is another medium of fasting-you abstain from any form of distraction. The greatest television on earth is the Human Mind! Selfless imagination is better than a selfless hard-work.
Pleasure is the greatest weapon which I refer to as a beautiful distraction adopted by the devil and its cohorts to bring man out of his dominion! There is nothing wrong in being a football fan, but don't be a football fool! Pleasure should become a poison to you. Pleasure could be likened as honey coated with poison! Pleasure is the current poison that limits or stops a man from fulfilling his authentic purpose on earth. "A little Sleep, A little Slumber; Plenty Sleep. Plenty slavery and death!" If your work cannot make you work at night, you will end up in the prison of life!
If you subscribe to quietness, you will end up in blossom ideas and outputs, because in quietness lies the truth. Silence is the best place for inventions.
Thinking is a known secret. Use information to pass examinations; for effective and productive activities, engage revelation to grow in life and as well share for maximum impacts.
Most research works in the Third World Countries are simply "read-search", and not "real search"! Re(al) search has to do with backing up with empirical evidence through secrets discovered or dug out by you in the course of searching for the truth in-line with target areas. Secrets mean to See, to visualize, to dream; then CREATE!
To maximally engage secrets, you must cut off from those seeking for survival and connect with DREAM chasers! therefore, you need to build a lion's heart within you in order to be able to take giant steps!
It is therefore in your power to command your season! It is your turn and your time…do not give in to the pressures at hand! Live in the reality of your desired change and authentic purpose.
(The end…)
Thank you for reading. I trust that you have been activated!
Tolulope A. Adegoke is an acclaimed "globalpreneur", with the mandate to enrich lives and provide the professional, spiritual, academic and leadership empowerment needed to birth, maximize and sustain possibilities in peoples, corporates and nations. He is a prolific writer, frequent keynote speaker and spoken word poet, among others, having written countless articles in diverse reputable fields and honoured many public invitations.
He is also a Senior Administrator.
Tolulope Adegoke can be booked for public events via the contacts below:
E-mail: adegoketolulope1022@gmail.com
By Tolulope A.  Adegoke
"Righteousness, purity will prevent you from hell-fire, but Creativity  will prevent you from earth-fire!"
– Samson Adah Paul
A man may be born into emptiness but no man is empty. A man may be born into blindness, but no man was born blind!
Thomas Edison only had 3months of formal education before he was asked by the school authority to leave because  he was regarded a blockhead, but  at the end,  he left indelible marks and history absorbed him.  He became  the inventor of light,  microphone,  science laboratory,  generator and many more.
Another vivid example is our Lord Jesus Christ who fulfilled destiny, such that today, uncountable institutions, establishments, ministries has been established in His name.
Dear friends,  nothing is too late to achieve! You may not be a professor, but you can still be an inventor!
You can achieve anything because you are an image of God for free…
The word MAN isn't just a name, but a title backed up with responsibilities. I mean to unveil to you that it is simply:
Made
Above
Nature!
Progress and development are not products of mere work,  money, but the products of DOMINION!
the state of DOMINION is the ability to produce  with everything  God had created you to become,  and as well to subdue!
The Holy Scriptures  in the Book of Genesis  1 reveals that each animals were created to be pets to MAN,  not to be threats to creations,  but when Man fell from DOMINION, Man replaced the positions of the animals,  while animals replaced the place of dragons.
Isaiah 11:6-9 as well reveals that the place of dominion is the place of subduing the earth!
CREATIVITY: The Proof of being Unlimited!
Creativity is the act of making something out of nothing. It is the act of overcoming fear and making bold steps and ideas for positive changes.
Creativity could also be stated as the acts of coordinating and cultivating several artistic and scientific processes to solving problems.
The alternative to creativity is witchcraft! If a Believer is not creative,  then he is nothing but the aforementioned.  Witchcraft is the act of boycotting processes to achieve aims or solve problems.
A man who is not creative is the same as a demon!  Lack of creative minds is one of the ultimate causes of extreme poverty!Among others are the causes  causes of poverty:
• Bad government
•Illiteracy
•Lack of good directions /guidance
•Ignorance  etc.
The problem confronting this part of the world is none of the above, but WORK!
You may not be fruitful when you are hardworking, yet be foodful (stomach infrastructure/ policy) !but when you are a Creative Worker,  you can be FRUITFUL.
Work isn't the original plan of God for MAN, he was created for "Creative Works!"
Entering a bus as a means of transportation could be hard labour,  but a plane is a product of Creative Work!
When you do not manufacture,  you suffer many fractures!
Work is something you do without applying your mind, but to be creative,  you need to work with your MIND!
Righteousness, purity will prevent you from hell fire,  but Creativity  will prevent you from earth-fire! The qualification for manual work is academic qualification,  while that of Creative Work are Divine Inspiration, Revelations and Illuminations!
When you work with your mind, you become the friend of God!  You need the power of IMAGINATION to work, to do and to be productive enough to achieve the impossible!
When you work in the realm of imagination, you become productive! Imagine to do and to become!
What you need is simply change of thought patterns!
You can make money with all things if you are creative – money answereth all things!
Engage in all labours with a Creative Mind, you will earn your unimaginable profits.
Alot of people have become slaves in their own lands! There is need to engage Divine Revelation to be productive. The only advantage Man has over robots is the MIND!
Equipment are products of Creative inventions,  and has stopped man from working.
We are in the age of the express creativity beyond the ordinary-money will fail,  businesses will fold of up,  but a Creative Mind will always be a sought-after (that is,  force to reckon with)!
Schooling without  academic productions is a waste of life!
The Laws that Guides Creativity!
The Book of Genesis 1:2 speaks volume on the above subject, which has to do with the BEGINNING OF CREATION!
The law that guides Creativity says,  you must start at the BEGINNING so as not to end up begging for spaces at the top!
The Third World Countries are abusing the above law of creativity!  They do not want to start anything from the beginning,  that is why they end up begging for incentives, because they have failed to be retentive!  They do not want to start small, that's why they live so exorbitantly.
You can afford with little beginnings.  I charge you to start now!  Do not hesitate,  do not wait. Start small! Do not despise little beginnings.
The word DOMINION is a combination of three powerful words, that states:
Do(ing) Mini On and On! That is to say,  Do small  things, and be consistent with it,  then you promotion or advancement is assured!  Any MAN who doesn't have a beginning is FAKE!
(To be continued …)
Thank you for reading.
Tolulope A. Adegoke is an acclaimed "globalpreneur", with the mandate to enrich lives and provide the professional, spiritual, academic and leadership empowerment needed to birth, maximize and sustain possibilities in peoples, corporates and nations. He is a prolific writer, frequent keynote speaker and proven spoken word poet, among others, having written countless articles in diverse reputable fields and honoured many public invitations.
He is also a Senior Administrator.
E-mail: adegoketolulope1022@gmail.com