Food for Living: True Success Lies More on the Journey Than the Destination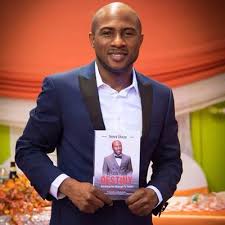 By Henry Ukazu
Greetings my good friends!
It is a great pleasure to be here once again. Please pardon my inability for not being able to write last week. I know some of you might be a little disappointed, honestly, it was due to circumstances beyond my control. I received so many several calls, emails and messages. I promise to do better next time.  In whatever in life, I always look at the end in mind, in that way I will be properly guided on where my aim and vision in life lies. This is the more reason why I take my time in writing every week even when I am stressed up because I am addicted to sharing motivational and inspiring articles. As you all may know success in life has to do more with the journey rather than the destination.
Today, I chose to write on the relativity of journey and destination as facilitators of success.  Just like any other aspect of life, life is indeed a process. You may heard of the saying success is more of a journey, rather than destination.  Some other rational minds opine that the end justifies the means. These assertions are relatively true, however, it all depends on the angle you are looking at it from. We shall be comparing on both factors today but we shall be concentrating more energy on the process (journey).
It is an indisputable fact that in life the journey of a thousand miles begins with a step in the right direction.  It is also a fact that little drops of water makes an ocean. Just like a leader needs a team to achieve success, same way success needs to be processed in order for it to be truly justified. With my little knowledge and understanding of mathematics, the process of arriving at the answer via the formula generates more point more that the actual answer itself. True success doesn't work in isolation. It works in harmony and unison with other component parts and characteristics which I call siblings and friends.
As human beings, sometimes we seem to neglect how far we have come in life. We are always eager to see what we lack as opposed to appreciating what we have. Human beings by nature can be ungrateful. The same analogy is applicable to the journey of success. Let's take the example of an accomplished author who is now a bestseller. The journey to the top wasn't easy. He/she had mentors who inspired him/her to write the book, publishers, family members, friends and associates who contributed in one way or the other to the work a great success. To me, they are the real MVP's as far as I am concerned. They are the people who deserve the main accolades and should be appreciated, but sometimes some irrational beings tend to forget those people who contracted to their success. Also, if a student excels in life to an enviable position in the world (President, CEO, Governor) etc. It will be nice for such person to remember his/her teacher who groomed him/her. It is on this context we shall be discussing about journey and destination to success.
It is interest to note that Edmund Hillary and Tenzing Norgay literally went where no other human had been when they became the first people to reach the peak of Mount Everest. Can you imagine what they must have felt? Pride, accomplishment, fulfillment. Question, did they achieve it alone? No, I guess. Think about the most important achievement in your life. Remember that feeling when you finally reached the summit of your academic career, political ambition, financial status and professional career. If you will agree with me, you didn't do it alone, there were people behind it and it was truly a journey and process.
Last week I was listening to Joyce Meyers – a charismatic preacher. She was speaking on everyday life. In that message, she said true success lies in the little deeds and things you do daily as opposed to one major task you do. According to her you need to do small task nor matter how little it is in your daily routine which will add up to the goal you have in mind.
To understand how the journey of success really works, imagine yourself being a man or lady who needs a particular shape, it is expected that you'll hit the gym at least three times a week and do some work out. You'll follow up the also the process with a good hygiene. In fact, I personally feel the highest gym is in your kitchen.  Let's face it, it's common to feel resistance when undertaking a new exercise habit. This is because there are several steps required. You have to pack your gym bag, travel to the gym, change into your workout clothes, warm up, exercise, warm down, shower, and change back into your normal clothes before traveling back home.  This is the attitude and mindset which a rational mind desirous of making an impact should have. It is the process that defines the destination. Isn't it true that you can easily spot a dedicated and discipline student or athletic. who is doing what he or she needs to be do in order to succeed in life?  It's always important to take note of the journey or inventory of all stocks.
It is quite unfortunate that many people regard the destination more than the journey. In as much I agree that the outcome/ finished product is very important, it is worthy to mention the sacrifice, challenges, failures, people and the experience that came it with it.
Let's discuss some worthy points that will assist us in appreciating the role of process and journey to our dream destination.
Get specific
Having the end in mind is very important. Being specific helps your overall goal and road map in order to get to your destination. When you are specific, you will know what to focus on. One quality of every great man or woman is that they are very focused and specific in whatever they plan to achieve. Employers' are always looking for specific beings to solve specific problems. The more specific you are, the easier it is for people to assist or work with you.
Break it down and start small
If you have a goal to accomplish, it is always better to start small and grown. You can do this by breaking it down and taking it bit and bits. Try to do little things every day nor matter how little and stressful, it gives some level of satisfaction. Breaking the journey in pieces helps you to appreciate the journey.
Celebrate the progress and enjoy the journey
When it's not all about the goal, you can take it all in (and take what you've learned with you).
When you have a big goal, it's tempting to think you haven't succeeded until you've achieved it. Otherwise, you might think you have failed forgetting that the set backs propels you to appreciate the progress and accomplishments that awaits you. According to Tomas Chamorro-Premuzic, professor of Business Psychology at University College London, he observed that small milestones are powerful for seeing a change in the positive direction, noting that "the point is not to get better than others, it's to get better than the old version of yourself." Keep track of what you've accomplished with a done list, which is a log of the tasks you've completed. Seeing your progress boosts motivation, heightens positive emotions, and sustains your productivity. A Harvard study found that we spend almost 50 percent of our time thinking about the past and future, instead of focusing on the present, which leads to increased unhappiness
Reflect daily
Actively thinking and reflecting about your business, idea, product, academic major etc. Reflecting daily can help you plan very well. As a rule of thumb, it's always helpful to set a sizable amount of time during the day to reflect on the activities of the day before you sleep and also spending at least fifteen minutes of the day to mediate and think when you wake up every morning. By so doing you can motivate and inspire yourself when you think the lines are not adding up. You can do this by asking yourself "What is one step I can take today to get closer to my goal?" "What did I learn today?" You can also check in on a weekly or monthly basis to assess what you've gotten out of your journey thus far.
Whenever you are tempted to give up in life, always remember the words of Brian Tracy, "It doesn't matter where you are coming from, all that maters is where you are going. The past is in the past for a reason, the present is here for a reason which is a gift to work with for tomorrow which is not guaranteed.
In conclusion, always bear in mind "Success is never final. Failure is never fatal. In the end it's the courage to continue that counts."
Henry Ukazu writes from New York. He works with New York City Department of Correction as the legal Coordinator. He's the author of the acclaimed book Design Your Destiny – Actualizing Your Birthright To Success.
.
Food for Living: Guard Your Secret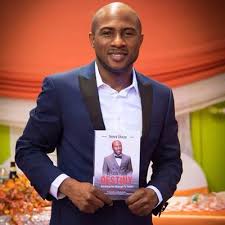 By Henry Ukazu
Greetings Destiny Friends,
As human beings, we have different character traits, personalities, gifts/talents, skills and abilities. These are what makes us unique beings, but at the top of this different genes lies our secrets. It should be noted that your secret is what makes you strong and probably successful. Your secret is basically your life. A person without secret can simply be regarded as half dead. During the course of this article, we shall be discussing how our secrets can impact our lives, and how we can use our secrets to empower ourselves.
In every sphere of life, there's a place called Holy of Holies. This can be black room, black box, vault etc. where the secret or power of the organization is kept. Even the book of life stated, wherever your treasure is, that's where your heart will be. Even in government offices, there's always a secret place. As a student, your secret place might your academic certificates.
Depending on your lifestyle and profession, everyone has a secret place; where they take time to relax, re-energize and re-ignite with their inner being. This secret place can serve as antibodies to our immune system. Your secret place is where you allow your peace of mind to reign supreme. Your secret place is devoid of bitterness and stress, but peace and love. If you allow negativity to fill your mind, you'll experience bitterness, stress, anxiety, worry, and negative traits that will drain you.
Your secret place should be a place of peace and stability. Secret place is the core value of who you are. Your secret place should be regarded as your guard room. Only permitted people are allowed to come inside. When you allow unguarded minds into your secret peace, you give them the opportunity to deposit negative traits which drains positive energy.
Every great person experience so many challenges in their lives ranging from health, relationship to finance among others. But the good thing about them is that they keep their eyes on the prize. They don't allow negativity to affect them. They remain focused on their goal. Your secret place can be regarded as your powerhouse which can only be destroyed when you allow outside forces to penetrate inside. For instance, no matter the waves that might make a ship to sink, the ship will not sink unless the water is able to find itself inside the ship. Moral: You can't stop the storm from coming, but you can stop it from letting it affect you.
When you face opposition that's when your inner strength gets tested. Your ability to stand your ground can be groundbreaking to overcoming any challenge that may pose as a threat to you. As a way of advice, be careful about the kind people you let into your inner life. If you allow negative minds, they may change the tune, especially if they have any idea about what your secret place looks like.
In the journey of life, you don't need everyone to ride the boat with you. You need to select your friends, associates, mentors, partners, etc. This is more so when you are dealing with business or have a great idea you'll like to implement. Your greatest power and strength will be to tap into your subconscious minds to birth your pet project.
When you allow Tom, Dick, and Harry into the arena of your master plan, you might be surprised to know that they may either tap your idea and creatively implement it, or they pose negative voices into your project to either discourage or make you see reasons why it won't work.  Don't get carried away by what people say, keep your head high by keeping valuable information close to your heart.
Furthermore, people may gossip about you at work, they may even throw several fallacious rumors in public areas just to dent your name, keep forging ahead, knowing fully well, this too shall pass. etc. Don't allow little thing to distract you from the big things. Remember, when they go low, you go high. Nobody will talk about you if you're nobody. You have to come to the simple realization that not everyone will like you and that's perfectly fine. What you play in your mind is what you allow in your secret place. If you know who you are, you don't need the affirmation of anyone because he that is in you is greater than he that is in the world. Only insecure minds need the affirmation of people.
Business:
Every business has a secret, this secret can be regarded as trade secrets. Trade secrets are secrets that only the principal actors in the business know. it is this secret that makes them successful. As an entrepreneur or corporate entity, it is imperative for you to know how to deliver your products to your target audience in such a way it will be appealing to them. In business, packaging is very important, your ability to understand the market, your competitors and creative way to give values to your customers can be a deciding factor in your business.  According to Robin Sharma, the business of business is human relations, but the business of life is human connection.
What many people fail to understand is that every business is different, and every business has a secret. That's why two people may be having the same products but one of them is able to outsmart the other by improving his/her business style. If you let out the secret of your business, nobody will come to you, especially if they know how you do what you do. For instance, Coca-Cola has been in business since 1886 and no one seems to know the actual contents of the drink except the family. That's trade secret. You may be wondering how and why it is so. This is simple logic, people come to you because they believe you can solve their problems or you have value to offer. Once the ordinary man on the secret is able to decipher the secret contents that makes up Coca-Cola, he/she will simply produce Cocoa cola thereby limiting the sales of the actual manufacturers.
Family
The greatest and strongest unit in the world is family. Every family has a secret; for instance, Coco-Cola. The secret to a family might be their name, love, understanding, peace, sacrifice, love or even knowledge. All this helps to address problems facing the family. Once the secret is let out, the family will be empty. What works for one family might not work for another family. You can only know what works for a particular family when you live/interact with them.
Relationship
Every marriage, relationship or friendship has a secret. This secret can be love, understanding, humility, sacrifice, peace, and wisdom. Every case is different. As popularly opined by some schools of thought, behind every successful man, there's a lady. In the same vein, behind every successful marriage, there's a secret. It is this secret that makes the marriage stronger. Relationship play a major role in defining the future of any progressive mind. It is interesting to note that during dating, intending couples normally hide a part of their character from their partner. It is only when both parties officially marry that they start to show their true characters.
Even married couple is not exempted from this bliss; they always have what binds them together. In fact, what binds them together is more than what separates them. The interesting thing about happily married couples is that, they have come to the sublime realization of what works for them by understanding themselves. Despite been married, these married couples also have their own personal secrets.
It's okay to feel down when people disappoint you, but it's not okay to make it affect you otherwise it will poison your life. See disappointment as a ship; a ship can be turned around due to waves and yet not sink, but the moment it allows the water from outside to come in, it begins to sink.
Furthermore, people may think you don't have difficulties, the difference is that we don't allow outside things to affect what we have inside us. For instance, the medical report might not look good, marriage isn't working out well, finance might be low, your ability to tap into your subconscious secret power can make the difference in your life.
Success
So many factors bring success and joy to our minds. Before one can be termed a success, a lot of factors might have played significant roles. It could be health, academics, family, friends, or even your significant other half. As mentioned earlier, every business has a secret. In the same manner, every work of life has a secret. As a prolific writer, I write from a unique perspective that no one can hardly reproduce. For instance, one of the secrets to a healthy lifestyle might be taking two cups of water daily, exercising, and having a strong positive mindset with an attitude of appreciating life's challenges while seeing them as experiences.
In conclusion, above everything, I will strongly encourage you to protect your secret place and treasure it like gold because that's all you have. Therefore, treat it like a priceless material, It will, in turn, affect everything around you, your attitude, joy and peace of mind.
Henry Ukazu writes from New York. He works with the New York City Department of Correction as the Legal Coordinator. He's the author of the acclaimed book Design Your Destiny – Actualizing Your Birthright To Success. He can be reached via henrous@gmail.com
Opinion: Conquer Your Fears
By Tolulope A. Adegoke
"Fears are nothing more than a state of mind"- Napoleon Hill
Marie Curie stated that: "Nothing in life is to be feared, it is to be understood". Also, 2 Timothy1:7 tells us something quite cheering and empowering, "For God hath not given us the spirit of fear; but of power, and of love, and of a sound mind." This is who God has created us to be, as His children. This means that giving in to fear isn't from God. 
However, the most disastrous is the fear of failure. It has aborted many dreams, inventions and destinies; so you must resist it with all your might. It is better to attempt something great and fail than attempt nothing and succeed.
 Make commitments, and stick to them. Dr. Robert Schuller once wrote: "I admire a person who tries to reach the top and does not make it. Perhaps he is someone who declares his candidacy for public office in a sincere desire to be a public servant for community good. He can be sure that he will be criticised and condemned and probably misinterpreted and distorted. His ego will surely take an awful beating. What does he get out of it? Even if he loses the race, he is a winner, because he conquered his fear of trying. In doing so, he has won his biggest battle. Every loser who tries to do something great is really a winner."
It is important that you have the right perspective of failure, so you don't become one of the victims of aborted dreams. Take note of the following observations made by someone:
·        Failure does not mean you are a failure…it only means that you have not succeeded yet.
·        Failure does not mean you have accomplished nothing…It actually means you have learnt something.
·        Failure does not mean you have been a fool…it really means you had a lot of faith.
·        Failure does not mean you have been disgraced…it does mean you were willing to try.
·        Failure does not mean you do not have it… it does not mean you have to do something in a different way.
·        Failure does not mean you are inferior…it only means that you are not perfect.
·        Failure does not mean you have a wasted your life…it does mean you have a reason to start afresh.
·        Failure does not mean you should give up…it does mean you must try harder.
·        Failure does not mean you will never make it…it does mean it will take a little longer.
·        Failure does not mean God has abandoned you…it only means God has a better idea!"
Being fully furnished and fortified with all we have learnt in this, there is no longer need to remain the same person you've always been. Now is the time to rouse your mind, stir up your faith and harness your potentials for excellence! Ensure that your contributions to life becomes a healing balm to the lives of the wounded, succour to the oppressed and inspiration to the coming generation(s).
It's Your Turn
I urge you, friend, don't give up on that dream; don't give up on health status; don't belittle those potentials that you are carrying, current situation notwithstanding. Time is a very humbling factor that must be regarded, considered and worked with if you surely and honestly desire global impacts. Crawl! Walk! Run! Fly! Soar! But don't just remain on a spot! Maximize every situation to learn and grow (current lock and knockdowns notwithstanding). You must not stay idle. God Almighty requires us to optimise, empower and harness our gifts for the benefits of mankind and to our lifting, comforts and above all, to His glorification forevermore!
Remember that you are here on earth on a mission of wonders, to deliver unusual possibilities to peoples, corporates and nations, thereby handing over a better world to the coming generation. Remember also that we all shall surely give accounts to the Giver of the life and the gifts that we carry, as soon as we are through here on earth!
Knowing this, therefore, I charge you, leave your comfort zone(s). Aim higher, and work late nights on your dreams, visions and potentials. Acquire relevant knowledge through diverse profitable means. Study relevant books on your areas of interest. PUSH till the doors open. Learn at the feet of the masters (your God-sent mentors or teachers). Stay ever-humble; remain loyal to God and to fellow men; pray hard; meditate in serenity; seek silence; rest well; feed fine; network (meet people); start small; relate with respect and honour; and help others to find their feet.
Chase excellence; perfect your talents into skills (products); understand business terms and administration; invest your time; manage your energy, activate your visions; work on paper (Habakkuk 2:2). Read, study, embrace joy, and maintain happiness, even in whatever storm you may be going through. Be grateful. Work with time. Flow beyond the rhythm of the present so as to secure the future!
It is my expectation and the expectation of God that you will join all the great men and women we have discussed here and many more that you may be familiar with. These people, like eagles, turned the storms that came their way to propellers that catapulted them to their PEAK of greatness, while others see storms as obstacles or limitations.
Remember, every other number – no matter how huge – started from zero. Zero may connote the difficulties you are going through at the moment, but there is a lot you can make out of it if you do not allow it to overwhelm you. Revisit the success tips that the above people have proffered, as well as the ones you have read here so far. Begin to apply them with all seriousness. Soon, God will locate you with His favour and your story will turn to GLORY!
Watch out for the Book titled: "The Power of an Empowered Zero" (From Zero to HERO) by Tolulope A. Adegoke. Foreword by Dr Yomi Garnett (CEO/Chancellor, Royal Biographical Institute, Philadelphia, Pennsylvania U.S.A., U.K., Abuja, Nigeria.) Edited by Ola Aboderin. 
Coronavirus, Lagos Explosion and Buhari's Silence
By Eric Elezuo
As calls continue to stream in for President Muhammadu Buhari to give hope to the Nigerian people by giving a presidential broadcast as regards two events that have ravaged the country in the last one week, silence has remained the answer.
On February 27, 2020, the country recorded its first positive case of the dreaded Coronavirus virus which has held the world down in the last 90 days, putting the people under real tension for the first time since the disease broke out on December 31, 2019. The virus was brought into the country by an Italian whose identity has remained shrouded in secrecy until yesterday when he was declared negative and fit to reintegrate into the society. And ever since, 12 more positive cases have been recorded; in Lagos, Ogun, Oyo and Ekiti.
Nigerians have therefore chided the President for failing to address the nation like his counterparts across the globe. Presidents of countries like Ghana, South Africa, Zimbabwe Canada, united Kingdom, United States and others have addressed their nations. But Buhari has kept mum since the outbreak of the pandemic.
As the call continued to reverberate, an incident of great magnitude took place at Soba community, Abule Ado area of Amuwo Odofin, Lagos. A pipeline was supposedly said to have blown up causing great havoc, destroying property and wasting lives. Many described it as as novel as it has never been seen or witnessed before in the history of the nation. One week after, the President has remained silent. Rather, the Lagos State governor, Mr. Babajide Sanwo-Olu has to take the pictures of the incident to Buhari in Abuja to inform and show him.  He did not visit the scene, bringing to remembrance Lai Mohammed's statement in 2011 thus:
"A President that is not too busy to receive all manners of people in Aso Rock has not deemed it fit to embark on a quick trip to a state as strategic for all Nigerians and the nation's economy as Lagos, after such a state was hit hard by a natural disaster. Even if the President and his advisers did not understand the symbolism of such visit, they could have taken a cue from what obtains in other climes."
Lending their voices to the people's call, the Senate advised the President to as a matter of urgency address the Nigerian nation on the matters on ground, but instead of heeding, the Presidency lashed out at the lawmakers, berating those who called on Buhari to address Nigerians in a television broadcast.
The Senior Special Assistant to the President on Media and Publicity, Garba Shehu, in a statement described such calls as nothing but cheap politics. He saw it as an attack against the ruling All Progressives Congress.
The statement read in part, "We also plead with Nigerians not to see this most peculiar of times as one to be politicised or seen as an opportunity to regurgitate grudges against the government or the ruling All Progressives Congress. North, South, East, and West – all Nigerians must unite to fight this plague, irrespective of religious or ideological affiliation.
"In this regard, populist advocacies such as the one accusing the President of 'complacency' simply because he has not made a television address by ranking members of our respected parliament are cheap and sensational. These are not the times for populism and cheap politics."
Shehu said accolades should rather be given to Buhari for removing N20 from the price of petrol. Imagine the cheek!
President Buhari has had a history of silence in matters of urgent national importance, staying away from the public. It is on record that the only time the president has consistently addressed the nation was during the presidential election campaign. And of course, they were for political gains.
In reality, Buhari's address will have no effect on the country as not many looked forward to drawled speech full of mispronounced words. But like the Minister of Information will say, he just take a cue from what is obtainable in other climes.