Food for Living: True Success Lies More on the Journey Than the Destination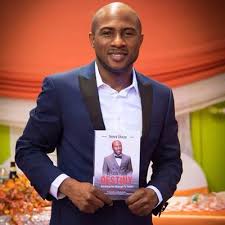 By Henry Ukazu
Greetings my good friends!
It is a great pleasure to be here once again. Please pardon my inability for not being able to write last week. I know some of you might be a little disappointed, honestly, it was due to circumstances beyond my control. I received so many several calls, emails and messages. I promise to do better next time.  In whatever in life, I always look at the end in mind, in that way I will be properly guided on where my aim and vision in life lies. This is the more reason why I take my time in writing every week even when I am stressed up because I am addicted to sharing motivational and inspiring articles. As you all may know success in life has to do more with the journey rather than the destination.
Today, I chose to write on the relativity of journey and destination as facilitators of success.  Just like any other aspect of life, life is indeed a process. You may heard of the saying success is more of a journey, rather than destination.  Some other rational minds opine that the end justifies the means. These assertions are relatively true, however, it all depends on the angle you are looking at it from. We shall be comparing on both factors today but we shall be concentrating more energy on the process (journey).
It is an indisputable fact that in life the journey of a thousand miles begins with a step in the right direction.  It is also a fact that little drops of water makes an ocean. Just like a leader needs a team to achieve success, same way success needs to be processed in order for it to be truly justified. With my little knowledge and understanding of mathematics, the process of arriving at the answer via the formula generates more point more that the actual answer itself. True success doesn't work in isolation. It works in harmony and unison with other component parts and characteristics which I call siblings and friends.
As human beings, sometimes we seem to neglect how far we have come in life. We are always eager to see what we lack as opposed to appreciating what we have. Human beings by nature can be ungrateful. The same analogy is applicable to the journey of success. Let's take the example of an accomplished author who is now a bestseller. The journey to the top wasn't easy. He/she had mentors who inspired him/her to write the book, publishers, family members, friends and associates who contributed in one way or the other to the work a great success. To me, they are the real MVP's as far as I am concerned. They are the people who deserve the main accolades and should be appreciated, but sometimes some irrational beings tend to forget those people who contracted to their success. Also, if a student excels in life to an enviable position in the world (President, CEO, Governor) etc. It will be nice for such person to remember his/her teacher who groomed him/her. It is on this context we shall be discussing about journey and destination to success.
It is interest to note that Edmund Hillary and Tenzing Norgay literally went where no other human had been when they became the first people to reach the peak of Mount Everest. Can you imagine what they must have felt? Pride, accomplishment, fulfillment. Question, did they achieve it alone? No, I guess. Think about the most important achievement in your life. Remember that feeling when you finally reached the summit of your academic career, political ambition, financial status and professional career. If you will agree with me, you didn't do it alone, there were people behind it and it was truly a journey and process.
Last week I was listening to Joyce Meyers – a charismatic preacher. She was speaking on everyday life. In that message, she said true success lies in the little deeds and things you do daily as opposed to one major task you do. According to her you need to do small task nor matter how little it is in your daily routine which will add up to the goal you have in mind.
To understand how the journey of success really works, imagine yourself being a man or lady who needs a particular shape, it is expected that you'll hit the gym at least three times a week and do some work out. You'll follow up the also the process with a good hygiene. In fact, I personally feel the highest gym is in your kitchen.  Let's face it, it's common to feel resistance when undertaking a new exercise habit. This is because there are several steps required. You have to pack your gym bag, travel to the gym, change into your workout clothes, warm up, exercise, warm down, shower, and change back into your normal clothes before traveling back home.  This is the attitude and mindset which a rational mind desirous of making an impact should have. It is the process that defines the destination. Isn't it true that you can easily spot a dedicated and discipline student or athletic. who is doing what he or she needs to be do in order to succeed in life?  It's always important to take note of the journey or inventory of all stocks.
It is quite unfortunate that many people regard the destination more than the journey. In as much I agree that the outcome/ finished product is very important, it is worthy to mention the sacrifice, challenges, failures, people and the experience that came it with it.
Let's discuss some worthy points that will assist us in appreciating the role of process and journey to our dream destination.
Get specific
Having the end in mind is very important. Being specific helps your overall goal and road map in order to get to your destination. When you are specific, you will know what to focus on. One quality of every great man or woman is that they are very focused and specific in whatever they plan to achieve. Employers' are always looking for specific beings to solve specific problems. The more specific you are, the easier it is for people to assist or work with you.
Break it down and start small
If you have a goal to accomplish, it is always better to start small and grown. You can do this by breaking it down and taking it bit and bits. Try to do little things every day nor matter how little and stressful, it gives some level of satisfaction. Breaking the journey in pieces helps you to appreciate the journey.
Celebrate the progress and enjoy the journey
When it's not all about the goal, you can take it all in (and take what you've learned with you).
When you have a big goal, it's tempting to think you haven't succeeded until you've achieved it. Otherwise, you might think you have failed forgetting that the set backs propels you to appreciate the progress and accomplishments that awaits you. According to Tomas Chamorro-Premuzic, professor of Business Psychology at University College London, he observed that small milestones are powerful for seeing a change in the positive direction, noting that "the point is not to get better than others, it's to get better than the old version of yourself." Keep track of what you've accomplished with a done list, which is a log of the tasks you've completed. Seeing your progress boosts motivation, heightens positive emotions, and sustains your productivity. A Harvard study found that we spend almost 50 percent of our time thinking about the past and future, instead of focusing on the present, which leads to increased unhappiness
Reflect daily
Actively thinking and reflecting about your business, idea, product, academic major etc. Reflecting daily can help you plan very well. As a rule of thumb, it's always helpful to set a sizable amount of time during the day to reflect on the activities of the day before you sleep and also spending at least fifteen minutes of the day to mediate and think when you wake up every morning. By so doing you can motivate and inspire yourself when you think the lines are not adding up. You can do this by asking yourself "What is one step I can take today to get closer to my goal?" "What did I learn today?" You can also check in on a weekly or monthly basis to assess what you've gotten out of your journey thus far.
Whenever you are tempted to give up in life, always remember the words of Brian Tracy, "It doesn't matter where you are coming from, all that maters is where you are going. The past is in the past for a reason, the present is here for a reason which is a gift to work with for tomorrow which is not guaranteed.
In conclusion, always bear in mind "Success is never final. Failure is never fatal. In the end it's the courage to continue that counts."
Henry Ukazu writes from New York. He works with New York City Department of Correction as the legal Coordinator. He's the author of the acclaimed book Design Your Destiny – Actualizing Your Birthright To Success.
.
Opinion: Wonders of Wisdom, Grace and Positivity
By Tolulope A. Adegoke
"As you walk in God's divine wisdom, you will surely begin to see a greater measure of victory and good success in your life."
– Joseph Prince
 Rightly has the Holy Book (scripture) said that "wisdom is profitable to direct" (Ecclesiastes 10:10). And this is especially apt in activating the hero within. I have to point out that in seeking to activate and maximise the seed of greatness that God has deposited in you, wisdom and the leading of God's Spirit are vital – so that your efforts will not be in vain.
A revered man of God once told the interesting story of two different individuals who activated the hero within them but got different results. One emerged a hero but the other remained a zero. Here is what happened. Just at the time that the idea of external elevator was to be transmitted to the world, a man got the inspiration. It was meant to be his avenue to greatness, but he missed the opportunity.
Here is what happened. There was at that time a particular structure, owned by a big company in one of the major cities of the United States of America. The owners of the structure had installed internal elevators but, soon after opening the place, the number of people who used the elevators had exceeded the owners' projection. It was obvious that disaster was looming and the managers of the building began to frantically think of how to salvage the situation.
Days passed by and the managers hadn't been able to find a solution. However, one day, as they deliberated, a man who usually served them tea and had heard of the burning issue, surprisingly told them: "There is no big deal about what you have been discussing. The solution is very simple. Go outside the building, break down the entire wall of a section from the top downward, then fix an elevator inside it. You will have enough room for people to queue and then the problem will be solved."
Just like that, the tea server ignorantly shared the multi-million-dollar idea, which the company implemented; but he didn't receive much for his idea – just because of the careless way he presented it. He obviously lacked wisdom.
On the other hand, there was a janitor, whose highest qualification was a high school certificate. He worked for a toothpaste company, whose Board of Directors had been looking for a means of increasing the sales of their product for almost a year. One day, the janitor approached the Board of Directors and told them he could guarantee a significant increase in the company's sales. He added however that he would only release the idea on the condition that the company signed an agreement that clearly stipulated that he would be entitled to a certain percentage of the company's profits on the product and that he must be a member of the Board. After some consideration, the Board agreed to his request.
Now, what powerful idea did the janitor have to share? Well, as at that time, the orifices (or mouths) of toothpaste tubes were so tiny, making it difficult for the consumers to use much quantity at once. So, the janitor simply told them, "Expand the orifice of the paste tubes and there will be so much wastage by the consumers. This will make them buy more." The company's directors were all stunned at this idea and wondered why it hadn't occurred to them earlier.
As soon as the company implemented the idea, what followed was a massive increase in their sales. The janitor therefore was promoted and made a member of the Board of Directors of the company. He also soon became rich as a result of the percentage of profits that he got from the product.
The interesting thing is that he himself had got the idea that changed his and the company's fortunes by listening to the complaints of the buyers and users of the product who passed through his gate every day. He simply maximised the information that he had and that took him to the top.
This is why you need divine wisdom and guidance to know what to do with your vision and ideas. We often pray to God Almighty to meet our financial needs and turn our lives around for the best, but the truth is that, most times, God does not send money. If He were to send money, what currency would He send? What God gives are ideas that can transform our destinies, if we can apply them with the guidance of the Holy Spirit.
Born to be Unstoppable
God has ordained for every child of His not to be subject to earthly limitations. We are not of this world, we're only here to manifest and deliver the inestimable potencies of God. Zachariah 8:23 says, "Thus saith the Lord of hosts; In those days it shall come to pass, that ten men shall take hold out of all languages of the nations, even shall take hold of the skirt of him that is a Jew, saying, we will go with you: for we have heard that God is with you."
That is God's desire for His children on earth. In other words, God is always set to provoke the envy of our generation by the proofs that He has deposited in us at redemption. And this is quite expected because the earth and its inhabitants need our presence for a multitude of reasons. Romans 8:19 declares "For the earnest expectation of the creature waiteth for the manifestation of the sons of God."
This means that everything that God created is waiting for us to prove who we are by demonstrating the potencies of God within us. We must understand that Christianity is not an emblem but a proof-producing lifestyle. 1 Corinthians 15:40 reveals that that there are bodies that are terrestrial and there are bodies that are celestial – with each differing in glory from the other. Put simply, there is a kind of glory that natural men can carry and there is another dimension of glory that belongs exclusively to children of God
Moreover, 2 Corinthians 4:7 says: "But we have this treasure in earthen vessels, that the excellency of the power may be of God, and not of us." This means that even though we have earthly bodies, we have been designed and destined for heavenly manifestations.  Since our physical bodies are mere containers of the heavenly treasures in us, we are expected to manifests as gods, even though we appear as men.
Let me make this even easier for you to understand. Every offspring of a lion is a lion; every offspring of a dog is a dog; so also is every child of God a god! It's as simple as that. Every child of God is ordained by God to manifest heaven on earth through the several gifts that have been deposited in us by grace. We can simply therefore say that "heaven on earth" is our main purpose as children of God.
Even in the natural sense, the word MAN connotes "Made Above Nature" – which means that God's original purpose for mankind is to operate supernaturally. We lost much of this ability with the fall in the Garden. However, with our redemption in Christ Jesus, we regain all our losses and function as God intends us to. This means that we are configured to function in a higher dimension of capabilities.
Note also that the word MAN equally connotes "Managers over All Natural resources". In other words, we have been created to supernaturally discover, manage and maximise all the natural resources and abilities given to us by Grace. Ours therefore is meant to be a life of all-round dominion; we are not meant to live like serfs or paupers!
…To be continued
Thank you all for reading.
Tolulope A. Adegoke is an acclaimed "globalpreneur", with the mandate to enrich lives and provide the professional, spiritual, academic and leadership empowerment needed to birth, maximize and sustain possibilities in peoples, corporates and nations. He is a prolific writer, frequent keynote speaker and spoken word poet, among others, having written countless articles in diverse reputable fields and honoured many public invitations.
E-mail: adegoketolulope1022@gmail.com
Opinion: Building Leaders Through Character Management in the 21st Century
By Tolulope A. Adegoke
This write up, by implication of its contents aim to solve the societal menace that have ravaged, hampered and tampered with the spinal cords of majority of leaders in the Third World Countries, which has its roots in what I refer to as Untamed Freedom- the root cause of Character failure in humans, corporates and nations at large.We all must understand that true leadership penetrates into the core aspect of human relations and endeavours which helps to nurture, build and deliver the authentic requirement for true and sustainable leadership, and how it affects the economy and politics of nations and the world at large. It focuses on 'Character' as the main and authentic key for leadership, how relevant it could be and why and as well how to harness it to building future leaders locally, nationally and globally for the benefits of mankind. It also dived into the internal affairs of some developing nations in the world and how they have suffered from ineffective leadership practices through unethical conduct. It also looked into how 'Ethics' could be said to be a disturbing aspect of leadership and how it has so much affected majority of the Third World Countries who are having issues in handling sustainable leadership. It therefore concludes with how a nation like Nigeria could enlarge its coasts by judiciously maximizing its endowments through effective 'Character' in individual and joint leadership endeavours, thereby enlightening the readers with the facts that character sees people as great ASSETS and not properties. The researcher adopted Historical and Thematic Analysis in carrying out the research.
I ponder so hard on 'How do we then build leaders of today? I shall focus on the Power of Character (as vital requirement for leadership in Nation Building)' with the aim of building capacity through greater enlightenment strategy towards fixing today, and as well handing over a better world to coming generations globally
Do you know why leaders are so weak in many developing countries of the world? The reason is that they lackCHARACTER. Lack of character is what makes bad leadership, and bad leadership is what breeds gross mismanagement and misconducts, while misconducts and mismanagement are what destroys or impedes national growths and development. Bad leaders are one thing in the day and another thing in the night! They make deals that are shady and then look pretty or handsome on the camera. They rule instead of leading; they grind instead of guiding.
The Book of Life (Bible) says, God is the same Yesterday, Today and Forever! It also reveals that Night and Day are the same to God! This is a clear indication that God has CHARACTER! And He has given unto us the same thing called CHARACTER! If you are going to be what you were born or created or desired to be (future leaders), then, you must develop the first principle God gave to us (MAN) which is CHARACTER! For us to deliver the present and future, and as well fulfill divine intentions (purpose), we need to study God Himself and His manner of operations and creations according to Genesis chapter 1 verses 26 (NKJV): 'Let us make Man in Our IMAGE after our likeness: and let them have DOMINION over the fish of the sea, and over the fowl of the air, and over the cattle, and over all the earth, and over every creeping thing that creepeth upon the earth.' Nothing is therefore IMPOSSIBLE, because I and you came out of God. He is the most authentic leadership example to be followed; He has made us in His IMAGE and LIKENESS to have DOMINION over the works of His Hands. It should be noted that the first gift given to Man by God is IMAGE. Whatever God gives you first is what you need first.
What is IMAGE? Image simply means CHARACTER. God said let Man have my CHARACTER. The most important thing you need to become what you were born to be (which is a LEADER) is CHARACTER. The number one fitness in leaders today is CHARACTER. It is the foundation of leadership! Everybody was born to be a leader, but, we are not meant to rule over people! Leaders lead by examples, guides by principles and guard by strategies. Leaders lead in specific areas of gifting or expertise. The word CHARACTER means FIXED, PREDICTABLE, STATUE, SET, STABLE, STEADY, DEPENDABLE, READY and WORK! These are qualities which are unchanging and dependable like the STATUE. For example, have a good look at a STATUE; what is it doing where you put it or fix it? Whatever inflictive words you say to the 'statue', it still stands? That is simply CHARACTER!
As a leader that you are wired or desired to be, can we trust you to be the same, even in the dark? Are you the same person when no one is watching? What would you do if none would ever find out? What are those things you secretly do on your mobile phones or laptops or on the internet? Are you the same person all the time? Are you the same person even when given freedom or power? When life rains on you, are you the same person? Are you the same person, no matter what people say to you or about you? That is why Third World Countries are having issues handling true and sustainable leadership! What is commonly present in those regions of the world are RULERS not LEADERS, due to lack of CHARACTER.
REQUIREMENTS OF CHARACTER FOR SUSTAINABLE LEADERSHIP
Do you have CHARACTER? When you change location, are you still the same person? LEADERSHIP demands CHARACTER. A reliable example of Character is PRINCIPLE, because it is Constant, it never changes. When you throw something up, it falls down… it is like that everywhere. Leadership requires CONSISTENCY! This is because the will of God never changes. No matter where you go, gravity is constant. Do you have Character? I want you to keep encouraging yourself to keep on developing CHARACTER. As future leaders, who are empowered to save the future, to impacts our world positively, we must be unchanging (i.e consistent on the positive sides) if truly we are going to develop our powerful leadership capacities.
THE DISTURBING ASPECT OF LEADERSHIP
The major disturbing aspect of leadership which most leaders do not consider to develop is ETHICS. Ethics is as a result of character! The power of unethical behavior affects everyone in the community, society, state, nation and the world at large. Ethics is personal, but it is never private! A few business or political leaders have no ETHICS; they make some unethical moves that can affect everyone. When you violate character, it is a personal decision, but it is not a private issue. You affect all of us. That is why corruption must never be tolerated anytime, because one corrupt person affects everyone. Many developing nations are still struggling with their economy today, because of unethical behaviours by a majority which has fully established CORRUPTION as a practice that can now be overlooked, which have crippled the economy of these nations. Many people consider Nigeria a poor nation in spite of all the natural resources she is endowed with (Precious stones, crude oil, very fertile soil among others), because just a few set of people are unethical which affects the entire population in the country. So many investors are currently scared to invest in some part of the developing nations, because there are just a few set of people who would abuse such an investment which has therefore deprived so many people of the opportunities to be employed or t become job owners, just because a few people are unethical. You therefore need to tell your neighbor 'Do right for my sake'. If great leaders who have been absorbed by history had decided not to do what is right, what do you think would have happened to us today? A few chose to stand right, do right and make right. One decision could have affected the entire world. This is why it is so important for you to have character for the sake of the millions who will look up to you some day! This is why your gift is critical to your generation, but protecting it is much more important. GREED is a matter of CHARACTER. When a research on the major cause of crisis in the world was made, it was said that some set of people had GREED, and greed became a global phenomenom. Discipline powers character for effective leadership.
Character and Ethics are national and global security issues. Living right is a global security issue. When you live right, you are simply affecting a lot of people vice-versa.
THE TESTS AND TRIALS OF LEADERSHIP
Character is developed by 'testing and trials'. Testing is the development of ETHICS. Character is built or developed through pressure, temptation (trials) and resolve. The credibility of leadership is character! The force of leadership is character! The trust of leadership is character! The legitimacy of leadership is character! The integrity of leadership is character! The reason why people still celebrate Nelson Mandela, Koffi Annan among others is because he was tested and trusted. The reason why Nelson Mandela had so much credibility all over the world is because, while he was alive he went through a test of 25years in prison, because of a conviction he had, he was just like a statue with this notion:
I cannot bend; I am going to jail just like this;
I believe in what I see, I believe in a dream,
I believe in my convictions, because they are right,
I will not compromise, I will not change!
Nelson Mandela stayed faithful, he went through the test and trials, and people trusted him. In prison, he was the same, he was beaten mercilessly, he was the same, when he had to cut the rocks with chisel, he was the same, and when he came out of prison he was still the same, and was made the President of South Africa, because he was the same. People could trust him. Even the Dr. Myles Monroe (of blessed memory) once said:
'People often look at me as if I was born the way I look, but i have been through a lot of things, pressures, scars on my back, tribulations, criticisms, attacks, but I decided, I believe what I believe! I stay steady! The world reads my books, I have been invited to over a hundred and fifty-two nations across the world and they wondered: who is this young man, but I have developed my character through tough times.'
Anybody could begin something, a few people finish! How many things have you begun, how many things have you started managing, how many of it have you finished? Where is your character? Are you steady under pressure? Can you be faithful under being disappointed? Can you still believe when no one is with you? When you have character, you are ready to go alone! Everybody is evil, not me! Everybody is corrupt, not me! Everybody is failing, not me!
You have to work by yourself to develop character! Your innate gifts are at the mercy of your character! Your character is more important than your gifts, because without character, you can lose your gifts. That is why God gave Man CHARACTER (His IMAGE) before He gave him DOMINION (Control). Most people lose their provisions because they lost their character! That is why it is important for you to protect yourself by your character (IMAGE), and that is why character (IMAGE) is God's utmost priority! Character is necessary for DOMINION (Control), it guarantees a tamed- freedom.
Character breeds decent followers; it builds them into enviable leaders that can 'MANage' the natural resources as given them by God, and then, put them into appropriate and decent usage for the good of all mankind. Leadership is simply service to humanity, it is not selfishness, not greed, not abusive…Only character determines and promotes service. Service is followership, help; it is the authentic exhibition of our innate being. Character builds a nation; it builds kingdoms, Empires, family and the world at large. Character tames freedom so as not to abuse absolute power; it promotes sustainable peace and global development that guarantees the handing over of a better world to coming generation. It is a baton which must be passed on and on forever. Life is a mysterious gift given to man by God Almighty embedded with so many hidden treasures… its usage is up to man, but only the deeds of men pollutes it!
Character therefore, should not be mistaken for REPUTATION. Reputation has become much more important in the world today than character, and that is a tragedy, because, position has become more important than disposition. As a matter of fact, we need leaders with character, not leaders with personality! Some people have well packaged personality but lack character, yet they are the most celebrated in our world today. Many people are well branded as dignified figures vying for leadership positions, unfortunately, ignorant people rush up to them, vote them in, then the economy and political structure of their countries crashes! Instead of voting the man with CHARACTER (i.e the right IMAGE), which compliments leadership to the position of reliable leadership. This is simply the reason why I chose this topic: 'HOW DO WE BUILD FUTURE LEADERS?' Which focuses on CHARACTER in Nation Building in today's world).
Nigeria and other developing nations must first of all confront their domestic problems by consolidating their democracy. Democracy is not just the question of holding periodic elections, Important as this is, it means developing a democratic culture underpinned by the rule of law. We must build an egalitarian society with careers opened to talents. It should be possible for any (Nigerian) talent(s) to rise to any position that these talents entitle him or her. We must face the question of the economy squarely. Fifty-eight years after independence, we still operate a dependent economy based on export of raw materials and industries of import substitution. We must reverse the process by building industries, particularly agro-based industries in which we have comparative advantage. Nigeria (my Country) can support huge textile and garment industries based on local production of cotton. This is also an industry which the current regime of the World Trade Organization favours for developing countries. The so-called Tiger economies of South East Asia, China and India virtually dominate the textile and garments industry of the world. We ought to be able to compete with Israel and the United States in providing the world with properly packaged tropical fruits. We should cut our tastes for unnecessary luxury goods and use what we can produce. We need to open our market to investments from the outside world. One hopes present policies in this regards would be determinedly pursued.
The economy is a major factor to earning respect in the international system and we must do everything to develop our economy. There is no strategy of economic development better than those that have been tried and that have worked in the Western liberal democracies. Any attempt to graft economic development on an authoritarian regime will fail. Character is key factor! We need to take a look at the example of Botswana (few years ago), when and where honest and liberal government and proper management of national resources and patrimony have led to development. Character sees people as greatest ASSETS and not properties.
Value your fellow man greatly, they are the only tool that can stand by your side anytime any day, they shall be the one to continue your leadership processes in the future for the benefits of all as a result of your tremendous impacts on them. The assignment of leaders is not to raise followers, but leaders through greater impacts by living a life of great examples and never to forget to help them with emotional intelligence which is key factor for leadership inputs and outputs.
Watch out for the Book titled: "The Power of an Empowered Zero" (From Zero to HERO) by Tolulope A. Adegoke. Foreword by Dr Yomi Garnett (CEO/Chancellor, Royal Biographical Institute, Philadelphia, Pennsylvania U.S.A., U.K., Abuja, Nigeria.) Edited by Ola Aboderin.
Tolulope A. Adegoke is an acclaimed "globalpreneur", with the mandate to enrich lives and provide the professional, spiritual, academic and leadership empowerment needed to birth, maximize and sustain possibilities in Peoples, Corporates and Nations. He is a prolific writer, frequent keynote speaker and spoken word poet, among others, having written countless articles in diverse reputable fields and honoured many public invitations.
He is also a Senior Administrator.
Tolulope Adegoke can be booked for public events via the contacts below:
E-mail: adegoketolulope1022@gmail.com
 ER
Opinion: Whose Body Did Dumo Deposit at the Mortuary?
The latest statement by Dumo Lulu-Briggs that his stepmother has buried his father in March 2019 smacks of the grandest bout of self-induced confusion if not blatant and misleading mischief. High Chief Dr. O. B. Lulu-Briggs, one of the greatest philanthropist Nigeria has seen, who was so kind that he refused to reveal the inadequacies and sheer wickedness of his three eldest sons, truly does not deserve the treatment he is receiving from them.
If one is to take Dumo for his words today, then on whose body did he approach the Magistrate court in Ghana on the 12th of July 2019 to authorise an autopsy? That should be 4 months after he said his stepmother buried his father. Can Dumo please tell the world whose body he identified on 19th July 2019 at both the mortuary and at the 37 Military Hospital in Ghana before the autopsy he instigated and participated in was done? Is he saying his father was exhumed for that purpose? What could be responsible for this present confusion if not his deliberate unwillingness to bury his father? Dumo Lulu-Briggs now wants the world to believe that his stepmother buried his father in March 2019? Why? Who is he trying to fool?
Dumo was physically present on the 19th of July, 2019 when the autopsy he instigated and called for was done. He identified his father's body at the 37 Military Hospital before the autopsy was done. He identified the same body at the mortuary after the autopsy was done. The whole family and their representative pathologists agreed on the autopsy. His representative pathologists were there. The autopsy was completed and the report filed in court. Whose body did he identify and sign back into the mortuary after the autopsy? Oh he refuses to tell the public that he signed back the body for keeps at the mortuary! Anyway he can't deny that even though he has not reported this in the media. If his father has been buried whose body is he seeking to bury?
Since he now says his father was buried in March 2019 whose body is he fighting so desperately to gain custody of in Ghana? Whose body did he seek to obtain from the mortuary on the 27th of December 2019? Whose body did he say during his press conference that he would bring back to Nigeria on the 27th of December 2019 from the mortuary in Accra? Whose body is he falsely claiming in the media that his stepmother is refusing to release for burial? Whose body did the court order the Police and mortuary to release to the High Chief's family and him Dumo, for which he threw a party in Accra?
If he has a problem with the Autopsy, the proper thing to do is for the family to call leading world experts to review the report. On December 27, 2019 he blocked the release of the report of the autopsy carried out on his father. He didn't report this and is denying it. His court papers are attached here. Why has Dumo gone to court to block the release of the report? Does he fear that the autopsy report will prove everything he said were lies! On September 6, 2019 Dumo Lulu-Briggs secured an order from the magistrates court in Accra, Ghana to carry out an inquest and a second autopsy on his father's body. He has reported this development in the media. On whose body does he intend to have the second autopsy done since his father has been buried in March 2019? Oh Dumo oh!
Since according to him his father was buried in March, why is he seeking another autopsy on a body he now claims is not his father's and blocking the release of the first autopsy report, which he instigated, called for, participated in and agreed to? Oh Dumo! Dumo should stop his shenanigans and bury his father on January 25, 2020. He should stop making cheap digs at the family and maligning his father's legacy.
The Chief was such a great man, who loved his community and Nigeria. It is disrespectful that after all of this time he has not been laid to rest. He was an honourable, loving philanthropist and would never have behaved like this. Dumo should rather have chosen to walk in the legacy of his father, close ranks with his own family members and bury his father. He should stop the excuses and bury his father. He should lay his father to rest.