Food for Living: True Success Lies More on the Journey Than the Destination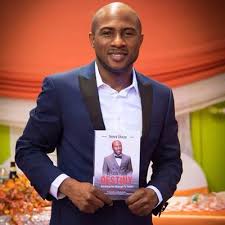 By Henry Ukazu
Greetings my good friends!
It is a great pleasure to be here once again. Please pardon my inability for not being able to write last week. I know some of you might be a little disappointed, honestly, it was due to circumstances beyond my control. I received so many several calls, emails and messages. I promise to do better next time.  In whatever in life, I always look at the end in mind, in that way I will be properly guided on where my aim and vision in life lies. This is the more reason why I take my time in writing every week even when I am stressed up because I am addicted to sharing motivational and inspiring articles. As you all may know success in life has to do more with the journey rather than the destination.
Today, I chose to write on the relativity of journey and destination as facilitators of success.  Just like any other aspect of life, life is indeed a process. You may heard of the saying success is more of a journey, rather than destination.  Some other rational minds opine that the end justifies the means. These assertions are relatively true, however, it all depends on the angle you are looking at it from. We shall be comparing on both factors today but we shall be concentrating more energy on the process (journey).
It is an indisputable fact that in life the journey of a thousand miles begins with a step in the right direction.  It is also a fact that little drops of water makes an ocean. Just like a leader needs a team to achieve success, same way success needs to be processed in order for it to be truly justified. With my little knowledge and understanding of mathematics, the process of arriving at the answer via the formula generates more point more that the actual answer itself. True success doesn't work in isolation. It works in harmony and unison with other component parts and characteristics which I call siblings and friends.
As human beings, sometimes we seem to neglect how far we have come in life. We are always eager to see what we lack as opposed to appreciating what we have. Human beings by nature can be ungrateful. The same analogy is applicable to the journey of success. Let's take the example of an accomplished author who is now a bestseller. The journey to the top wasn't easy. He/she had mentors who inspired him/her to write the book, publishers, family members, friends and associates who contributed in one way or the other to the work a great success. To me, they are the real MVP's as far as I am concerned. They are the people who deserve the main accolades and should be appreciated, but sometimes some irrational beings tend to forget those people who contracted to their success. Also, if a student excels in life to an enviable position in the world (President, CEO, Governor) etc. It will be nice for such person to remember his/her teacher who groomed him/her. It is on this context we shall be discussing about journey and destination to success.
It is interest to note that Edmund Hillary and Tenzing Norgay literally went where no other human had been when they became the first people to reach the peak of Mount Everest. Can you imagine what they must have felt? Pride, accomplishment, fulfillment. Question, did they achieve it alone? No, I guess. Think about the most important achievement in your life. Remember that feeling when you finally reached the summit of your academic career, political ambition, financial status and professional career. If you will agree with me, you didn't do it alone, there were people behind it and it was truly a journey and process.
Last week I was listening to Joyce Meyers – a charismatic preacher. She was speaking on everyday life. In that message, she said true success lies in the little deeds and things you do daily as opposed to one major task you do. According to her you need to do small task nor matter how little it is in your daily routine which will add up to the goal you have in mind.
To understand how the journey of success really works, imagine yourself being a man or lady who needs a particular shape, it is expected that you'll hit the gym at least three times a week and do some work out. You'll follow up the also the process with a good hygiene. In fact, I personally feel the highest gym is in your kitchen.  Let's face it, it's common to feel resistance when undertaking a new exercise habit. This is because there are several steps required. You have to pack your gym bag, travel to the gym, change into your workout clothes, warm up, exercise, warm down, shower, and change back into your normal clothes before traveling back home.  This is the attitude and mindset which a rational mind desirous of making an impact should have. It is the process that defines the destination. Isn't it true that you can easily spot a dedicated and discipline student or athletic. who is doing what he or she needs to be do in order to succeed in life?  It's always important to take note of the journey or inventory of all stocks.
It is quite unfortunate that many people regard the destination more than the journey. In as much I agree that the outcome/ finished product is very important, it is worthy to mention the sacrifice, challenges, failures, people and the experience that came it with it.
Let's discuss some worthy points that will assist us in appreciating the role of process and journey to our dream destination.
Get specific
Having the end in mind is very important. Being specific helps your overall goal and road map in order to get to your destination. When you are specific, you will know what to focus on. One quality of every great man or woman is that they are very focused and specific in whatever they plan to achieve. Employers' are always looking for specific beings to solve specific problems. The more specific you are, the easier it is for people to assist or work with you.
Break it down and start small
If you have a goal to accomplish, it is always better to start small and grown. You can do this by breaking it down and taking it bit and bits. Try to do little things every day nor matter how little and stressful, it gives some level of satisfaction. Breaking the journey in pieces helps you to appreciate the journey.
Celebrate the progress and enjoy the journey
When it's not all about the goal, you can take it all in (and take what you've learned with you).
When you have a big goal, it's tempting to think you haven't succeeded until you've achieved it. Otherwise, you might think you have failed forgetting that the set backs propels you to appreciate the progress and accomplishments that awaits you. According to Tomas Chamorro-Premuzic, professor of Business Psychology at University College London, he observed that small milestones are powerful for seeing a change in the positive direction, noting that "the point is not to get better than others, it's to get better than the old version of yourself." Keep track of what you've accomplished with a done list, which is a log of the tasks you've completed. Seeing your progress boosts motivation, heightens positive emotions, and sustains your productivity. A Harvard study found that we spend almost 50 percent of our time thinking about the past and future, instead of focusing on the present, which leads to increased unhappiness
Reflect daily
Actively thinking and reflecting about your business, idea, product, academic major etc. Reflecting daily can help you plan very well. As a rule of thumb, it's always helpful to set a sizable amount of time during the day to reflect on the activities of the day before you sleep and also spending at least fifteen minutes of the day to mediate and think when you wake up every morning. By so doing you can motivate and inspire yourself when you think the lines are not adding up. You can do this by asking yourself "What is one step I can take today to get closer to my goal?" "What did I learn today?" You can also check in on a weekly or monthly basis to assess what you've gotten out of your journey thus far.
Whenever you are tempted to give up in life, always remember the words of Brian Tracy, "It doesn't matter where you are coming from, all that maters is where you are going. The past is in the past for a reason, the present is here for a reason which is a gift to work with for tomorrow which is not guaranteed.
In conclusion, always bear in mind "Success is never final. Failure is never fatal. In the end it's the courage to continue that counts."
Henry Ukazu writes from New York. He works with New York City Department of Correction as the legal Coordinator. He's the author of the acclaimed book Design Your Destiny – Actualizing Your Birthright To Success.
.
Opinion: The Power of the Tongue (The Mysterious Dynamite)
By Tolulope A. Adegoke
"The words you speak becomes the house you live in. Kindly choose your words wisely; by it, you will either thrive or strive!" – Tolulope A. Adegoke
The tongue is the major tool for creation. The first creation in history was established through the mouth by the tongue. The Holy Bible says, "the words we speak are spirit and life…" Genesis 1:3 reveals "…And God said let there be light, and there was light! The word "God said" goes a long way… the Holy Bible also stated that "God said" Genesis 1:26 "And God said, Let us make man in our image, after our likeness: and let them have dominion over the fish of the sea, and over the fowl of the air, and over the cattle, and overall the earth, and over every creeping thing that creepeth upon the earth." And God breathes on it and it became a living soul…the breath is life from the mouth!
The foundation of any creation is established through the mouth and sealed by the tongue! (No pronouncement can be made without the seal of the TONGUE!).
Every man is an embodiment of God's potency, ability, power and life through the breath of God from the beginning. 90% of everything you carry is revealed and defended by the tongue. That is why, even when an employer has gone through your Curriculum Vitae (C.V) they still call you for oral interview(s), just for you to reveal and defend that which you carry!
The Matthew 7:7 Receiving Code
To receive anything meaningful from God Almighty, you need to first declare and seal it with your tongue, because that is where the power of creation lies. John 6:63 reveals "It is the spirit that quickeneth; the flesh profiteth nothing: the words that I speak unto you, they are spirit, and they are life." Matthew 7:7 says "ASK and it shall be given unto you… (When you ask for something, it is mostly done through the tongue from the mouth by the person in question to the receiver or recipients).
"SEEK" and you shall find…When you seek, it means that you are looking for something, a clue; you need to find answers or solution to a puzzle, but you will be asked what answer you seek, which would involve you speaking to express that which you are searching for.
"KNOCK" and the door shall be open… when you knock a door or gate of a stranger, the owner of the house would definitely ask the questions of who you are and what you seek? This is when you would need to defend your reasons for coming by speaking your truth.
We must understand that communication establishes creation (vice-versa)! The Holy Bible also reveals in Job 22:28 that "Thou shalt also decree a thing, and it shall be established unto thee: and the light shall shine upon thy ways." A closed mouth is a closed destiny! Whenever the devil wants to harm or disrupt a person's potency or future, he goes after his/her mouth, first; he inflicts with depression to make the person dumb so as not to have the power or strength to decree and declare what would resist him. The Holy Scripture also says, "Resist the devil and he will flee! It takes purposeful declaration or decree from your mouth and as believed in your heart to resist the devil! You frame your own world by your words! You need to carefully construct your words to safely construct your world!
The words you "speak" determines what will befall you. Speaking is a process that ignites attractions to take place concerning a matter. Words attracts events! If you do not say it, you may end up not seeing it happen in reality!
Communicate the right things with the right people for the right courses, with the right mindset in a bid to cause the right events to happen and to transform what is bad to good with the power of your tongue. Evil communication corrupts good manner!
Create whatever you need with the power of your tongue because the power to kill, destroy and to bring to life lies in the tongue (your tongue is your warfare tool…it is the sword of the Spirit!).
The unrevealed potentials of man can be best described as "pregnancy" because it is within you… you carry it all around, it grows in you and to everyone's surprise; it also awaits delivery which must be delivered just like a newborn baby…that is why the Bible says "the Creations are waiting earnestly for the emergence of the Sons of God!" it means the creations are waiting for the true manifestations, revelations and illuminations of God's potencies in your earthen vessels, through the delivery of your words, sealed by your tongues which attracts events! You cannot, therefore, hide God's potency in any man, because it's like a shining light which reveals itself and defended by our declarations and decrees or the Word of God…!
Everything you carry are consciously or unconsciously revealed through the mouth (Mathew 12:34); "I am this, and that! I can do this; I can do that! If you can say it, then it is so! if you believe you can or you believe can't then you are right!
Even our God in Heaven revealed everything He is through His Son (Jesus Christ), because He is the WORD of God. The Word of God (Jesus Christ) is the reason for the Bible! God says "I have lifted my Word more than My Name… for God to fully reveal Himself to His Beloved (us), He made use of His Word (Jesus Christ). John 14:6 (KJV) reveals "Jesus saith unto him, I am the way, the truth, and the life: no man cometh unto the Father, but by me." That means you need to go through the Word to get or gain access to God Almighty! The Word (Jesus Christ) is the bridge that connects Man to God…He is the password (the Code) to gain God's attention and His blessings through the understanding essence (purpose).
Another strange place where God revealed and declared Himself was in the "burning bush" to Moses… God appeared to Moses by the burning bush in a cave. He commanded Moses "remove your slippers because this land (place) is Holy ground! Go forth to Pharaoh, "tell him to release my people (Israel) from his captive (slavery)…" you will lead my people to the land promised for them. Moses was awed. He told God (Yahweh) "who will I say sent me?! Then God replied him "tell Pharaoh that I AM, THAT I AM sent you, you will lead my people (Israelite), tell I have heard their cry and I am set to free them from captivity to the land I have promised them." Moses was almost giving excuses that how could a "stammerer" lead such a multitude, let alone out of Egypt? (it takes a stable word of God to create a stable world).
God has no limit…He is not afraid nor moved by your weaknesses. He will use anything to communicate and deliver everything through His Word for the stability of fulfilment and purpose. "for His Words are yea and amen. That means His Word is the final! His Word is the seal, His Word is CREATION! The Word is ABSOLUTE! His Word gives perfection, strength, ability, revelation, illumination, creativity and re-creativity.
The greatest gift that God has given to MAN to create and re-create "is the power of the word in the tongue." Deliver your world with the "testimonies" and potencies in your being, through your tongue. Why do you think orators are so respected? Why do you think millions of people crave and pay to hear some people talk? it is because the word(s) of the communicator(s) creates or establishes in them impacts to create and effectively maximize KNOWLEDGE, UNDERSTANDING which gives the receivers (audience) the WISDOM, knowledge and understanding of the virtues and essence of CREATION, through the impacts received in the course of the reception. The foundation of every impact starts from the mind to the brain, which is then conveyed or delivered orally, as sealed by the power in the tongue (decrees and declarations); the words spoken locates the ears of the hearers, which transmits energy and life into the receivers' body system, then to his soul. I will not fail to remind you or add that when words are spoken, the first thing that receives it is the spirit, because "the word you speak are spirit and life as seen in John 6:63 (KJV). Spirits attracts spirits! Words feeds spirits! Words are invisible messengers of impacts, either positive or negative.
It takes a stable mind to declare stable words to create a stable atmosphere that would benefit all. To grow a viable economy and politics that is enviable, you must have stability in your words and actions (deeds).
Watch out for the Book titled: "The Power of an Empowered Zero" (From Zero to HERO) by Tolulope A. Adegoke. Foreword by Dr Yomi Garnett (CEO/Chancellor, Royal Biographical Institute, Philadelphia, Pennsylvania U.S.A., U.K., Abuja, Nigeria.) Edited by Ola Aboderin.
Food for Living: The Blessings of Success
By Henry Ukazu
Greetings Destiny Friends,
Today, we shall be discussing the fundamentals and foundation of success, and we shall concentrate on our biological parents. It's important to note that our parents have a role to play in our success, but it's quite unfortunate to note that most people don't really know this.
If you ask a thousand and one persons what the requirements and price of success are, trust me, you'll get a thousand one different answers. Some of the likely answers you'll get are hard work, failure, keeping late nights and waking up early, dedication, smart work, persistence, networking, reading and researching amongst other factors. Yes, these are among the hurdles one will have to go through just to attain success. On a personal note, I experienced all of them before I published my first trailblazing book, Design Your-Destiny-Actualizing Your Birthright to Success, but I won't attribute the success of my book to my smart work, no; my creator and my parents contributed to the success.
This article is tailored to make you understand that success can have a supernatural force attached to it. Just like mentors assist in facilitating the success of a mentee by introducing them to his network, advising and giving them practical guidance which can't be learnt in the four walls of the classroom, our parents also have a role to play in shaping not only our success, but our future.
It should be noted that one can be successful without being fulfilled. Success is not only limited to money as what some uninformed minds believe, rather it is relative because what is success for one might be not be a priority for another person. It is just like the saying; beauty lies in the eyes of the beholder.
If you truly want to be successful, you need to know your purpose, but more than that you need to know the originator of that purpose because success cannot appear from the moon, it has to be planned and programmed like a circuit. For instance, if you want to know how Facebook works, you'll need to ask Mark Zuckerberg, if you want to know how Microsoft works, you'll need to reach out to Bill Gate, if you want to know how Ford Motors work, ask Henry Ford. In the same manner, if you want to know how you function you have to ask your creator.
Let's take the conversation a little bit further; you didn't appear from nowhere; somebody gave birth to you. In fact, a "union" took place before you were formed. The interesting thing about your birth is that you have some traits from your biological parents when your mother gave birth to you. Not only did they have their genes in you, they nurtured and trained you to be a rational mind before you came of age and decided the route to explore.
What most people don't understand is that their success in life has a supernatural force attached to it. Some people feel their smart and hard work, academic grades, degrees, network and mentors are responsible for their success in life. No doubt they have a role to play, but that can be likened to hard success. The world has experienced cases where many people became successful with little or no effort. Even when asked how they did it, they simply say, honestly, I can't really say, I didn't expect my tweet will go viral neither did I expect my book or movie will win an award. The story can be surreal, but the reality is, it happened beyond human imagination.
The interesting and ironic difference here is that while most people might be thinking their hard work can be their arsenal, some other informed minds will tap into the blessing of their parents to succeed, thereby making them work less, but achieve more.
You may be wondering how parents influence one's success. If I may ask you, are you not aware your parent's genes formed you? It is the sperm from your father which fertilized your mother's egg that made it possible for you to come into existence. Therefore, your biological parents made you, and if that is the case, won't it be wise to say that, without their nurturing and training, it will be hard to be a responsible being? What most people don't know is that the blessings of their parents have a lot to do with their success apart from the training parents give to their children. Your parent's blessings can be a sort of grace, favour, unmerited opportunities and mercy from humanity if you truly believe in them.
On a personal note, sometimes, when I look at the opportunities I have been exposed to, I ask myself how I came this far to merit them without much effort. I simply attribute the success to two factors: God and the blessings of my biological parents inclusive of my late grandmother. Their words, kind thoughts, prayers, affirmations are truly priceless. As a matter of advice, if you are wondering why the lines are not adding up for you, please consider speaking to your parents if you are not on the same page with them, and ask for their blessings, trust you'll be surprised to see how your life and business will turn around. Moral: Your creator gave the foundational keys of your success to your parents.
As parents, we owe it to our children to continually bless them. This is because you have the key to their fortune. No one has greater impact in their lives than you do. Your children may hear different affirmations from friends, mentors and associates, but they always have a different feeling of fulfillment when they hear it from you. Let's take a case study of young girls who didn't experience their father's love, they'll have to go outside to hear it from several men to know they are beautiful and deeply appreciated. And sometimes, they might learn in a hard way.
Many people have low self-esteem for lack of approvals from their parents. This low self-esteem affects their productivity at work, relationship and life generally, especially when their parents speak negative words to them. As a parent, when you tell your children how special they are, it carries a new weight than what other people tell them. Most of us have seeds of greatness waiting to be tapped, but it will be unleashed and cultivated when you parents do the needful.
Just to let you know how special your parents are in your life, imagine the feeling your child will have when you cheer them up in a competition, it makes them give their best.
In conclusion, as a parent, today, I charge you to unleash the blessings and prayers for your children, your words have a healing and soothing touch of excellence in their lives. Your words can be so endearing and heart-warming. As children irrespective of your age, please tap into the fountain of wisdom which is in your biological parents' possession. Remember the African adage, "What an old man sees sitting down, nor matter how tall a child is, he can't see it.
Henry Ukazu writes from New York. He works with the New York City Department of Correction as the Legal Coordinator. He's the author of the acclaimed book Design Your Destiny – Actualizing Your Birthright To Success and President of gloemi.com. He can be reached via info@gloemi.com
Food for Living: Distance Yourself from Negativity
By Henry Ukazu
Greetings Destiny Friends,
It is a well established fact that in life, there's time for everything. A time to sow, and a time to reap; a time to cry and a time to be joyful; a time to be born and a time to die; and a time to succeed and a time to fail. The list is literally endless. Amongst all these, the gateway of overcoming this challenge is having a positive mindset. When you diffuse your mind from negative thoughts, you give yourself the positive energy to live again.
In the journey of life, sometimes we are too complacent. We sometimes hold onto sentimental attachment with our fellow human beings due to vested interest. Most of us kind of play along or flow when it comes to who we surround ourselves with.
Having a positive mindset is priceless. A positive mindset tells you that despite all the bullets that is thrown at you, it shall fade away if it's definitely not for you. A positive energy tells you that regardless of what is said about you, they don't decide your fate. A positive mindset tells you that when they go low, you go high. A positive attitude empowers you to raise the price so that detractors will find it hard to rent a space from your mind.
You cannot underestimate the power of positive mindset. However, before you are able to appreciate the strength of positivity in your life, you must keep negative people out of your life. The question now becomes, how do I kick off negativity from my life? Kicking out negativity does not only involve distancing yourself from friends and associations, it also entails distancing yourself from negative thoughts. This is because that is where all negative thoughts arise.
Just like how success and failure arise first from the mind, distancing yourself from the world starts from the mind as well. You'll have to conceive the idea first before acting on it. It should be noted that if you don't weed out negative thoughts and people from your mind, they'll hunt you. Let's take a case study of a farmer who plants a crop. He has to constantly weed the farm in order to allow the crop grow and mature very well before he/she can harvest. In the same way, we need to separate our self from the chaff.
As human beings, we all have one form of chaff living in us. It's up to us to weed out all the chaff in our life. This chaff can be friends, family, insecurity, associations, habits or even blind spots which you are not aware of. It's high time you shook off any chaff of disappointments preventing you from possessing your passion. You are in charge of your life. Has it ever occurred to you that you are the landlord of your life? If yes, then it's imperative for you to raise the bar so that cheap people can't rent a spot in your mind. Don't allow people with no value to occupy a space in your brain which you can use to create ideas and solutions.
As human beings, sometimes, we always think human beings are the cause of our failures, but in reality, the reason is simply because we are still hanging out with negativity, free yourself by separating yourself from the crowd.
How to distance yourself from negativity
There are several ways to distance yourself from negativity:  Avoid negative people because they literally have no value except envy and doubt. Set boundaries from strangers and people you are not comfortable with in order to keep your sanity of mind. Look out for solutions and not problems; and finally, don't take things personally and always practice self-love.
When you distance yourself from negative people, your thoughts become positive. When you're surrounded by other people's negativity, you may find it harder to regulate your own positive and negative reactions and emotions. When you are surrounded by negativity, it will hard to find reasons to feel happy or positive. However, once you distance yourself from negativity, your positive emotions will start to show themselves again.
According to a Life coach and author, Tandee A. Victor, "Complaining can completely ruin your life by taking all the happiness out of it. When you constantly complain, you develop a negative mentality about everything. That leads to discontent and inner turmoil." This is simply what negative thought brings to the mind. It's easier to think, feel and stay positive when you're surrounded by such happy, good and positive energy. You'll be surrounded by good people and good things, rather than an endless feedback loop of negative energy.
Sometimes, a lot of people don't notice that they're surrounded by negativity until they start to distance themselves from it.  Therefore, in order to separate or distance yourself, you must detach yourself from the crowd. And finally, ask yourself why? Ask yourself why now? Ask yourself what?  Ask yourself how? Ask yourself when? You can do this by finding the root cause and start looking at how it affects you, the people around you. Look around you, look at yourself. Food for thought: The one thing that happens immediately after distancing yourself from negativity is a shift in the way that you're thinking.
Release
You can distance yourself from the crowd by releasing yourself and your mind from any distraction. You need to let it out whatever has been disturbing you. It would greatly help if you release feelings. The longer you keep it in, the harder it will get.
Forgive
Pride can make you do things you'll regret. Pride will make you say words that can leave wounds deeper than any blade can ever do. Forgive them and forgive yourself. This will help you have peace of mind. And wouldn't it be calming to think that nothing else is holding you back from moving on, from detaching yourself from the things that aren't good for you. Forgive. One word, six letters, and a lifetime worth of work, forgiveness takes time..
Be grateful.
Be grateful for the pain and sorrow. Be grateful for the joy and hope. Be grateful for the memories. Be grateful for the smiles and scars, and the wounds and tears. Be grateful for realizing the reason you're detaching. There are so much other things, and many other people that you can be grateful for.
Amazing things happen when you distance yourself from negativity
The simple question I have for you today is what's your own chaff?
Henry Ukazu writes from New York. He works with the New York City Department of Correction as the Legal Coordinator. He's the author of the acclaimed book Design Your Destiny – Actualizing Your Birthright To Success and President of gloemi.com. He can be reached via henrous@gmail.com