Opinion: 2019 Election Petitions: The Judiciary Can Help Sanitize Nigerian Electoral System
By Raymond Nkannebe; Esq.
With the limitation period for the presentation of petitions flowing from the just concluded Presidential and National Assembly elections having closed a fortnight ago, and those of gubernatorial and Houses of Assembly elections closing on the 1st of April, 2019 save for states and local constituencies where supplementary elections were held on the 23rd of March, 2019, it is safe to conclude that the politicians have had their day under the proverbial sun, and have now passed the ball into the court of the judiciary who must now get to work in the next one year at least to determine the catalogue of petitions that have proceeded from the womb of the 2019 elections which in many ways brought to full glare and national embarrassment, the weakness of our electoral process. So bad was it, that some segment of the civil society posit that it is arguably the worst election to have been conducted in Nigeria since the dawn of uninterrupted democracy in 1999.
Contrary to the situation in 2015, the victory of president Muhammadu Buhari is today a subject of litigation. Whereas former president Goodluck Jonathan made the now famous phone call to his opponent candidate Muhammadu Buhari when it became crystal clear that he was on the wrong side of the ballot, Alhaji Atiku Abubakar rightly or wrongly depending on the individual's political bias, has decided to challenge the re-election of Muhammadu Buhari in court.
In a 147-page petition filed on his behalf by a battery of very senior and distinguished members of the bar, Atiku and his Peoples Democratic Party (PDP), are asking that the result of the election as announced by the electoral umpire, INEC be nullified, and their candidate returned. According to them from what one gathers from the well laid out petition, on a proper computation of results from the polling units, it was the PDP and their candidate Atiku Abubakar, and not Muhammadu Buhari who won the election. They have made a heavy weather of having evidences which support this proposition particularly the smart card reader data from all the polling units across the country transmitted to INEC's back-end server during the course of the polls.
Beyond Atiku's petition, a staggering 736 petitions challenging one election or the other, have been received by the election petition tribunals inaugurated by the acting Chief Justice of Nigeria, Tanko Muhammad, two weeks before the conduct of the election. This number understandably could increase as the final collation of results by INEC in Rivers state last week, has seen some candidates and their political parties angling to challenge the return of incumbent Governor Nyesom Wike.
The climate of rigging and manipulation of election results in Nigeria added to the undue militarization of the electoral process by the incumbents who are often in control of the security apparatus often necessitates the challenge of elections by Petitioners on a number of grounds that have been laid down by the electoral law namely, that the person whose election is being challenged was not qualified to contest the election ab initio; or that the winner of the election did not score the majority of lawful votes cast at the election. Others are that the questioned election is invalid by reason of corrupt practices or non-compliance with the provisions of the Act; or that the Petitioner was validly nominated but was unlawfully excluded from contesting in the election by the electoral umpire. See section 138(1) )(a-d) of the Electoral Act, 2010 (as amended).
It is however not in the fleshing out of the grounds of the petition and the particulars in support of same that the Petitioners often run into a problem but in the leading of evidence to establish to the required degree of proof, the often serious allegations contained in most petitions such that could eventuate into a return of the petitioner by the tribunal as was recently seen in the Osun state election petition tribunal which nullified the victory of incumbent governor Gboyega Oyetola in favour of Senator Ademola Adeleke. This writer however understands that decision is a subject of appeal at the Court of Appeal sitting in Abuja.
A holistic appraisal of the election petitions that have made their way to our courts and/or election tribunals as far back as the cases of Omoboriowo v Ajasin (1984) 1 SCNLR 108; Obih v Mbakwe (1984) LPELR-2712 (SC); Nwobodo v Onoh (1984) 1 SC 1; Buhari v INEC (2008) 19 NWLR (pt. 1120); Ojukwu v Obasanjo (2006) (EPR) 242 to name a few, will readily reveal the near impossibility of upturning an election through the courts. A petitioner almost always finds himself contending with a large body of case law and statutory provisions that literally excuses and/or explains away the electoral infractions complained of in his petition. Save for a handful of cases where a petitioner was returned through the tribunals, thousands of petitions go to court at every election cycle without any success. Perhaps the circumstances of the 2007 general election puts the difficulties faced by a petitioner in proper context. Despite the winner of that very controversial election acknowledging that the process which brought him to power was fraught with widespread irregularities and gross manipulation of the electoral process, it is ironical to say the least, that the challenge of that election at the presidential election tribunal by then General Muhammadu Buhari came to nought. Such is the lot of the Petitioner.
The sad consequence(s) of this is that it has helped to fester the culture of rigging across board. The Nigerian politician having understood how difficult it is to upturn an election through the courts, has devised even more brazen and disingenuous means of rigging him or herself into power and thereafter, dare their opponent to go to court to challenge the victory. Anyone who has had the privilege of studying the electoral forms from our shambolic elections will readily come to terms with the fact that elections in Nigeria are basically a riggers affair. It is the candidate who is able to out-rig the other through any means whatsoever that is often declared the winner thus making a mockery of our democracy.
In a bold attempt however to improve the sanctity and integrity of our electoral process and to the credit of former chairman of the electoral commission Alhaji Attahiru Jega, the smart card reader was introduced in the 2015 general election to checkmate the recurrent problem of multiple accreditation of voters against the spirit of the voters register. The genus of the smart card reader machine was to ensure that only bio-metrically accredited voters could cast valid ballots at the polling booths. It was thought that it would solve the recurrent problem of multiple thumbprinting by unscrupulous elements who lend themselves to politicians who prostitute the electoral process.
But the legality of the smart card reader as an instrument for the conduct of elections was to evolve into a serious constitutional debate on the back of the petitions that made it to the election tribunals following that round of elections. In the case of Nyesom v Peterside (2014) 5 NWLR (pt. 1430) 377 a full-bench of the apex Court despite acknowledging the motive behind the introduction and use of the card reader machine in an election, which needless to say was to bolster the democratic norm of "one man one vote", went ahead to strike it down for having derived its efficacy from the INEC guidelines which obviously was in conflict with section 49(2) of the Electoral Act 2010 (as amended) which nominates the voters register as the instrument of accreditation of voters and proof of over-voting by a person challenging an election.
In answering the question whether failure to use card reader for accreditation of voters can invalidate an election, the apex Court Per. AKA'AHS held instructively as follows, "the introduction of the card reader is certainly a welcome development in the electoral process. Although it is meant to improve on the integrity of those accredited to vote so as to check the incidence of rigging, it is yet to be made part of the Electoral Act. Section 138(2) envisages a situation where the Electoral Commission issues instruction or guidelines which are not carried out. The failure of the card reader machine, or failure to use it for the accreditation of voters cannot invalidate an election. The section provides as follows: "138(2) an act or omission which may be contrary to an instruction or directive of the Commission or of an officer appointed for the purpose of election but which is not contrary to the provisions of this Act shall not of itself be a ground for questioning the election".
With the above sentiments of the apex Court, many of the petitioners who went to court in the last cycle of election hoping to make a case out of the non-use of the smart card readers in the accreditation of voters at the polling units found themselves on the wrong side of the law, and severally paid with a dismissal of their petitions. Unfortunately, none of the petitioners drew the attention of the apex Court to the amendment of section 49 (2) of the Electoral Act which was signed into law by former president Goodluck Jonathan on the 20th of March, 2015, just 8 days before the holding of the general election. On their part too, the judex did not take judicial notice of this amendment to the principal Act which legitimized the use of the smart card reader for voter accreditation; the very basis upon which the Court upheld all the disputed governorship elections conducted by the INEC on April 11, 2015.
Having said that, the 2019 elections and the petitions trailing it, provides another window of judicial activism for the judiciary which has the potency of revolutionizing our electoral process and by extension, our nascent democracy. With the countrywide criticisms that have greeted the conduct of the just concluded general elections ranging from selective use of the smart card reader machines in some places and the outright thumbprinting of ballot papers in the quarters of party chieftains and what not, in a barefaced prostitution of our electoral process, suffice it to say that the ball is effectively in the Court of the judiciary to rise up to the occasion in ensuring that not a single illegal vote counts in the return of a candidate.
A simple way to do this, is to ensure the fulsome recognition of the data from the smart card reader machines and using same as a benchmark for reconciling the total votes cast in a polling unit so as to check against over-voting which was perpetrated by politicians with reckless abandon in the just concluded 2019 elections. In places where the smart card reader machines malfunctioned and thus were not used, the tribunals must ensure that the procedure enumerated by the electoral umpire on how voters in such polling units should cast their votes, was applied to the latter. Anything otherwise, must of necessity lead to the cancellation of the results from such unit as consecrated by the relevant provision of the Electoral Act 2010 (as amended), and the Guidelines of the electoral commission 2019. Thankfully, the apex Court in the Nyesom v Peterside case (supra) acknowledges that the innovation of the smart card reader machines was well intentioned in that, it was calculated to improve the integrity of our elections. The petitions that are now lying before the several election petition tribunals across the country, provides an opportunity for the judex to uphold the smart card reader machine and lend it the much needed judicial imprimatur which counted against its usage in the last cycle of elections, irrespective of the consequences for the individual poll where it is applied.
At a time when it has been shown that the executive and the legislature are enmeshed in a dark conspiracy to the detriment of our democracy, such as was seen in the circumstances under which assent to the Electoral Act Amendment Bill (2018) was refused by president Muhammadu Buhari, the judiciary can step in, in its hallowed capacity as the avowed defender of any democracy to sanitize our electoral system. This is what Nigerians who are increasingly losing confidence in our electoral process earnestly asks of the judiciary.
Raymond Nkannebe; a legal practitioner writes from Lagos.
Food for Living: Guard Your Secret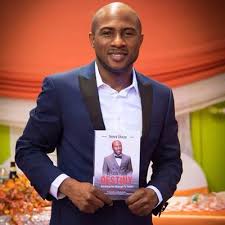 By Henry Ukazu
Greetings Destiny Friends,
As human beings, we have different character traits, personalities, gifts/talents, skills and abilities. These are what makes us unique beings, but at the top of this different genes lies our secrets. It should be noted that your secret is what makes you strong and probably successful. Your secret is basically your life. A person without secret can simply be regarded as half dead. During the course of this article, we shall be discussing how our secrets can impact our lives, and how we can use our secrets to empower ourselves.
In every sphere of life, there's a place called Holy of Holies. This can be black room, black box, vault etc. where the secret or power of the organization is kept. Even the book of life stated, wherever your treasure is, that's where your heart will be. Even in government offices, there's always a secret place. As a student, your secret place might your academic certificates.
Depending on your lifestyle and profession, everyone has a secret place; where they take time to relax, re-energize and re-ignite with their inner being. This secret place can serve as antibodies to our immune system. Your secret place is where you allow your peace of mind to reign supreme. Your secret place is devoid of bitterness and stress, but peace and love. If you allow negativity to fill your mind, you'll experience bitterness, stress, anxiety, worry, and negative traits that will drain you.
Your secret place should be a place of peace and stability. Secret place is the core value of who you are. Your secret place should be regarded as your guard room. Only permitted people are allowed to come inside. When you allow unguarded minds into your secret peace, you give them the opportunity to deposit negative traits which drains positive energy.
Every great person experience so many challenges in their lives ranging from health, relationship to finance among others. But the good thing about them is that they keep their eyes on the prize. They don't allow negativity to affect them. They remain focused on their goal. Your secret place can be regarded as your powerhouse which can only be destroyed when you allow outside forces to penetrate inside. For instance, no matter the waves that might make a ship to sink, the ship will not sink unless the water is able to find itself inside the ship. Moral: You can't stop the storm from coming, but you can stop it from letting it affect you.
When you face opposition that's when your inner strength gets tested. Your ability to stand your ground can be groundbreaking to overcoming any challenge that may pose as a threat to you. As a way of advice, be careful about the kind people you let into your inner life. If you allow negative minds, they may change the tune, especially if they have any idea about what your secret place looks like.
In the journey of life, you don't need everyone to ride the boat with you. You need to select your friends, associates, mentors, partners, etc. This is more so when you are dealing with business or have a great idea you'll like to implement. Your greatest power and strength will be to tap into your subconscious minds to birth your pet project.
When you allow Tom, Dick, and Harry into the arena of your master plan, you might be surprised to know that they may either tap your idea and creatively implement it, or they pose negative voices into your project to either discourage or make you see reasons why it won't work.  Don't get carried away by what people say, keep your head high by keeping valuable information close to your heart.
Furthermore, people may gossip about you at work, they may even throw several fallacious rumors in public areas just to dent your name, keep forging ahead, knowing fully well, this too shall pass. etc. Don't allow little thing to distract you from the big things. Remember, when they go low, you go high. Nobody will talk about you if you're nobody. You have to come to the simple realization that not everyone will like you and that's perfectly fine. What you play in your mind is what you allow in your secret place. If you know who you are, you don't need the affirmation of anyone because he that is in you is greater than he that is in the world. Only insecure minds need the affirmation of people.
Business:
Every business has a secret, this secret can be regarded as trade secrets. Trade secrets are secrets that only the principal actors in the business know. it is this secret that makes them successful. As an entrepreneur or corporate entity, it is imperative for you to know how to deliver your products to your target audience in such a way it will be appealing to them. In business, packaging is very important, your ability to understand the market, your competitors and creative way to give values to your customers can be a deciding factor in your business.  According to Robin Sharma, the business of business is human relations, but the business of life is human connection.
What many people fail to understand is that every business is different, and every business has a secret. That's why two people may be having the same products but one of them is able to outsmart the other by improving his/her business style. If you let out the secret of your business, nobody will come to you, especially if they know how you do what you do. For instance, Coca-Cola has been in business since 1886 and no one seems to know the actual contents of the drink except the family. That's trade secret. You may be wondering how and why it is so. This is simple logic, people come to you because they believe you can solve their problems or you have value to offer. Once the ordinary man on the secret is able to decipher the secret contents that makes up Coca-Cola, he/she will simply produce Cocoa cola thereby limiting the sales of the actual manufacturers.
Family
The greatest and strongest unit in the world is family. Every family has a secret; for instance, Coco-Cola. The secret to a family might be their name, love, understanding, peace, sacrifice, love or even knowledge. All this helps to address problems facing the family. Once the secret is let out, the family will be empty. What works for one family might not work for another family. You can only know what works for a particular family when you live/interact with them.
Relationship
Every marriage, relationship or friendship has a secret. This secret can be love, understanding, humility, sacrifice, peace, and wisdom. Every case is different. As popularly opined by some schools of thought, behind every successful man, there's a lady. In the same vein, behind every successful marriage, there's a secret. It is this secret that makes the marriage stronger. Relationship play a major role in defining the future of any progressive mind. It is interesting to note that during dating, intending couples normally hide a part of their character from their partner. It is only when both parties officially marry that they start to show their true characters.
Even married couple is not exempted from this bliss; they always have what binds them together. In fact, what binds them together is more than what separates them. The interesting thing about happily married couples is that, they have come to the sublime realization of what works for them by understanding themselves. Despite been married, these married couples also have their own personal secrets.
It's okay to feel down when people disappoint you, but it's not okay to make it affect you otherwise it will poison your life. See disappointment as a ship; a ship can be turned around due to waves and yet not sink, but the moment it allows the water from outside to come in, it begins to sink.
Furthermore, people may think you don't have difficulties, the difference is that we don't allow outside things to affect what we have inside us. For instance, the medical report might not look good, marriage isn't working out well, finance might be low, your ability to tap into your subconscious secret power can make the difference in your life.
Success
So many factors bring success and joy to our minds. Before one can be termed a success, a lot of factors might have played significant roles. It could be health, academics, family, friends, or even your significant other half. As mentioned earlier, every business has a secret. In the same manner, every work of life has a secret. As a prolific writer, I write from a unique perspective that no one can hardly reproduce. For instance, one of the secrets to a healthy lifestyle might be taking two cups of water daily, exercising, and having a strong positive mindset with an attitude of appreciating life's challenges while seeing them as experiences.
In conclusion, above everything, I will strongly encourage you to protect your secret place and treasure it like gold because that's all you have. Therefore, treat it like a priceless material, It will, in turn, affect everything around you, your attitude, joy and peace of mind.
Henry Ukazu writes from New York. He works with the New York City Department of Correction as the Legal Coordinator. He's the author of the acclaimed book Design Your Destiny – Actualizing Your Birthright To Success. He can be reached via henrous@gmail.com
Opinion: Conquer Your Fears
By Tolulope A. Adegoke
"Fears are nothing more than a state of mind"- Napoleon Hill
Marie Curie stated that: "Nothing in life is to be feared, it is to be understood". Also, 2 Timothy1:7 tells us something quite cheering and empowering, "For God hath not given us the spirit of fear; but of power, and of love, and of a sound mind." This is who God has created us to be, as His children. This means that giving in to fear isn't from God. 
However, the most disastrous is the fear of failure. It has aborted many dreams, inventions and destinies; so you must resist it with all your might. It is better to attempt something great and fail than attempt nothing and succeed.
 Make commitments, and stick to them. Dr. Robert Schuller once wrote: "I admire a person who tries to reach the top and does not make it. Perhaps he is someone who declares his candidacy for public office in a sincere desire to be a public servant for community good. He can be sure that he will be criticised and condemned and probably misinterpreted and distorted. His ego will surely take an awful beating. What does he get out of it? Even if he loses the race, he is a winner, because he conquered his fear of trying. In doing so, he has won his biggest battle. Every loser who tries to do something great is really a winner."
It is important that you have the right perspective of failure, so you don't become one of the victims of aborted dreams. Take note of the following observations made by someone:
·        Failure does not mean you are a failure…it only means that you have not succeeded yet.
·        Failure does not mean you have accomplished nothing…It actually means you have learnt something.
·        Failure does not mean you have been a fool…it really means you had a lot of faith.
·        Failure does not mean you have been disgraced…it does mean you were willing to try.
·        Failure does not mean you do not have it… it does not mean you have to do something in a different way.
·        Failure does not mean you are inferior…it only means that you are not perfect.
·        Failure does not mean you have a wasted your life…it does mean you have a reason to start afresh.
·        Failure does not mean you should give up…it does mean you must try harder.
·        Failure does not mean you will never make it…it does mean it will take a little longer.
·        Failure does not mean God has abandoned you…it only means God has a better idea!"
Being fully furnished and fortified with all we have learnt in this, there is no longer need to remain the same person you've always been. Now is the time to rouse your mind, stir up your faith and harness your potentials for excellence! Ensure that your contributions to life becomes a healing balm to the lives of the wounded, succour to the oppressed and inspiration to the coming generation(s).
It's Your Turn
I urge you, friend, don't give up on that dream; don't give up on health status; don't belittle those potentials that you are carrying, current situation notwithstanding. Time is a very humbling factor that must be regarded, considered and worked with if you surely and honestly desire global impacts. Crawl! Walk! Run! Fly! Soar! But don't just remain on a spot! Maximize every situation to learn and grow (current lock and knockdowns notwithstanding). You must not stay idle. God Almighty requires us to optimise, empower and harness our gifts for the benefits of mankind and to our lifting, comforts and above all, to His glorification forevermore!
Remember that you are here on earth on a mission of wonders, to deliver unusual possibilities to peoples, corporates and nations, thereby handing over a better world to the coming generation. Remember also that we all shall surely give accounts to the Giver of the life and the gifts that we carry, as soon as we are through here on earth!
Knowing this, therefore, I charge you, leave your comfort zone(s). Aim higher, and work late nights on your dreams, visions and potentials. Acquire relevant knowledge through diverse profitable means. Study relevant books on your areas of interest. PUSH till the doors open. Learn at the feet of the masters (your God-sent mentors or teachers). Stay ever-humble; remain loyal to God and to fellow men; pray hard; meditate in serenity; seek silence; rest well; feed fine; network (meet people); start small; relate with respect and honour; and help others to find their feet.
Chase excellence; perfect your talents into skills (products); understand business terms and administration; invest your time; manage your energy, activate your visions; work on paper (Habakkuk 2:2). Read, study, embrace joy, and maintain happiness, even in whatever storm you may be going through. Be grateful. Work with time. Flow beyond the rhythm of the present so as to secure the future!
It is my expectation and the expectation of God that you will join all the great men and women we have discussed here and many more that you may be familiar with. These people, like eagles, turned the storms that came their way to propellers that catapulted them to their PEAK of greatness, while others see storms as obstacles or limitations.
Remember, every other number – no matter how huge – started from zero. Zero may connote the difficulties you are going through at the moment, but there is a lot you can make out of it if you do not allow it to overwhelm you. Revisit the success tips that the above people have proffered, as well as the ones you have read here so far. Begin to apply them with all seriousness. Soon, God will locate you with His favour and your story will turn to GLORY!
Watch out for the Book titled: "The Power of an Empowered Zero" (From Zero to HERO) by Tolulope A. Adegoke. Foreword by Dr Yomi Garnett (CEO/Chancellor, Royal Biographical Institute, Philadelphia, Pennsylvania U.S.A., U.K., Abuja, Nigeria.) Edited by Ola Aboderin. 
Coronavirus, Lagos Explosion and Buhari's Silence
By Eric Elezuo
As calls continue to stream in for President Muhammadu Buhari to give hope to the Nigerian people by giving a presidential broadcast as regards two events that have ravaged the country in the last one week, silence has remained the answer.
On February 27, 2020, the country recorded its first positive case of the dreaded Coronavirus virus which has held the world down in the last 90 days, putting the people under real tension for the first time since the disease broke out on December 31, 2019. The virus was brought into the country by an Italian whose identity has remained shrouded in secrecy until yesterday when he was declared negative and fit to reintegrate into the society. And ever since, 12 more positive cases have been recorded; in Lagos, Ogun, Oyo and Ekiti.
Nigerians have therefore chided the President for failing to address the nation like his counterparts across the globe. Presidents of countries like Ghana, South Africa, Zimbabwe Canada, united Kingdom, United States and others have addressed their nations. But Buhari has kept mum since the outbreak of the pandemic.
As the call continued to reverberate, an incident of great magnitude took place at Soba community, Abule Ado area of Amuwo Odofin, Lagos. A pipeline was supposedly said to have blown up causing great havoc, destroying property and wasting lives. Many described it as as novel as it has never been seen or witnessed before in the history of the nation. One week after, the President has remained silent. Rather, the Lagos State governor, Mr. Babajide Sanwo-Olu has to take the pictures of the incident to Buhari in Abuja to inform and show him.  He did not visit the scene, bringing to remembrance Lai Mohammed's statement in 2011 thus:
"A President that is not too busy to receive all manners of people in Aso Rock has not deemed it fit to embark on a quick trip to a state as strategic for all Nigerians and the nation's economy as Lagos, after such a state was hit hard by a natural disaster. Even if the President and his advisers did not understand the symbolism of such visit, they could have taken a cue from what obtains in other climes."
Lending their voices to the people's call, the Senate advised the President to as a matter of urgency address the Nigerian nation on the matters on ground, but instead of heeding, the Presidency lashed out at the lawmakers, berating those who called on Buhari to address Nigerians in a television broadcast.
The Senior Special Assistant to the President on Media and Publicity, Garba Shehu, in a statement described such calls as nothing but cheap politics. He saw it as an attack against the ruling All Progressives Congress.
The statement read in part, "We also plead with Nigerians not to see this most peculiar of times as one to be politicised or seen as an opportunity to regurgitate grudges against the government or the ruling All Progressives Congress. North, South, East, and West – all Nigerians must unite to fight this plague, irrespective of religious or ideological affiliation.
"In this regard, populist advocacies such as the one accusing the President of 'complacency' simply because he has not made a television address by ranking members of our respected parliament are cheap and sensational. These are not the times for populism and cheap politics."
Shehu said accolades should rather be given to Buhari for removing N20 from the price of petrol. Imagine the cheek!
President Buhari has had a history of silence in matters of urgent national importance, staying away from the public. It is on record that the only time the president has consistently addressed the nation was during the presidential election campaign. And of course, they were for political gains.
In reality, Buhari's address will have no effect on the country as not many looked forward to drawled speech full of mispronounced words. But like the Minister of Information will say, he just take a cue from what is obtainable in other climes.