Ibinabo Accuses Nigerian Entertainers of not Taking Care of their Health
Nollywood actress, Ibinabo Fiberesima, has said it is worrisome that Nigerian entertainers give little or no attention to their health.
Fiberesima, a former Miss Earth Nigeria, in an exclusive interview with Pulse on the death and health scare in the industry said she that many of her colleagues do not care much about their health until it becomes too late.
"I dare to take a leap by asserting that research into a percentage of those who have gone for check-ups this 2019 will yield shocking results.
"They simply do not care until it is too late; so imagine your average entertainer who indulges in alcohol, substance abuse and a frequent want on sexual activity.
"Sometimes they backed it with enhancers and caps it off with daily late and sleepless night than the required hours only to rush off the very next day as soon he or she gets the call to work.
"On location, he or she eats whatever he sees and drinks whatever he finds, napping in between cuts.
"They decide to forget the damage such a lifestyle does to their bodies
"They decide to ignore the danger of their steadily rising Blood Pressure, which by the way is now one of the foremost killers," she said.
Fiberesima noted that though she would not condemn her colleagues for relaxing when it was done with moderation, a situation where such becomes a daily way of life which in the long run is absolutely unacceptable.
"The only issues they worry about is malaria and typhoid and even then, they resort to self-medication till it gets too late.
"The harsh truth is the same colleagues who drink and indulge with you will never bail out their buddies when they are down.
"I mean, they all knew what they were getting into ab initio, so once you're down it is your bad luck. Everyone awaits your candlelight procession and an opportunity to drink further in honour of the fallen," she added.
The mother of three stressed the need for entertainers to take their health seriously.
She urged her colleagues not to indulge in unhealthy activities that might pose danger to their well-being.
"My candid advice to my colleagues is that, you only have one life. Once it's gone, it's gone. It's irreplaceable.
"So you owe it to yourself at least for the sake of the family you'll leave behind to take care of yourself. No one else will do it for you.
"Without apologies, there are a few of debilitating indulgences entertainers and other people cannot do without.
"But like I always say, your health first and all these indulgences pale into insignificance when you hit the red zone," she said.
The 46-year-old actress and pageant organiser said that entertainers should always remember their health before indulging in various activities that affect their health.
Fiberesima, an ex-president of AGN, has contributed immensely to helping colleagues in order for them to stay healthy.
The News Agency of Nigeria (NAN) Nollywood has lost 15 of its members in the first five months of 2019.
(NAN)
'Sound Sultan Has Throat Cancer'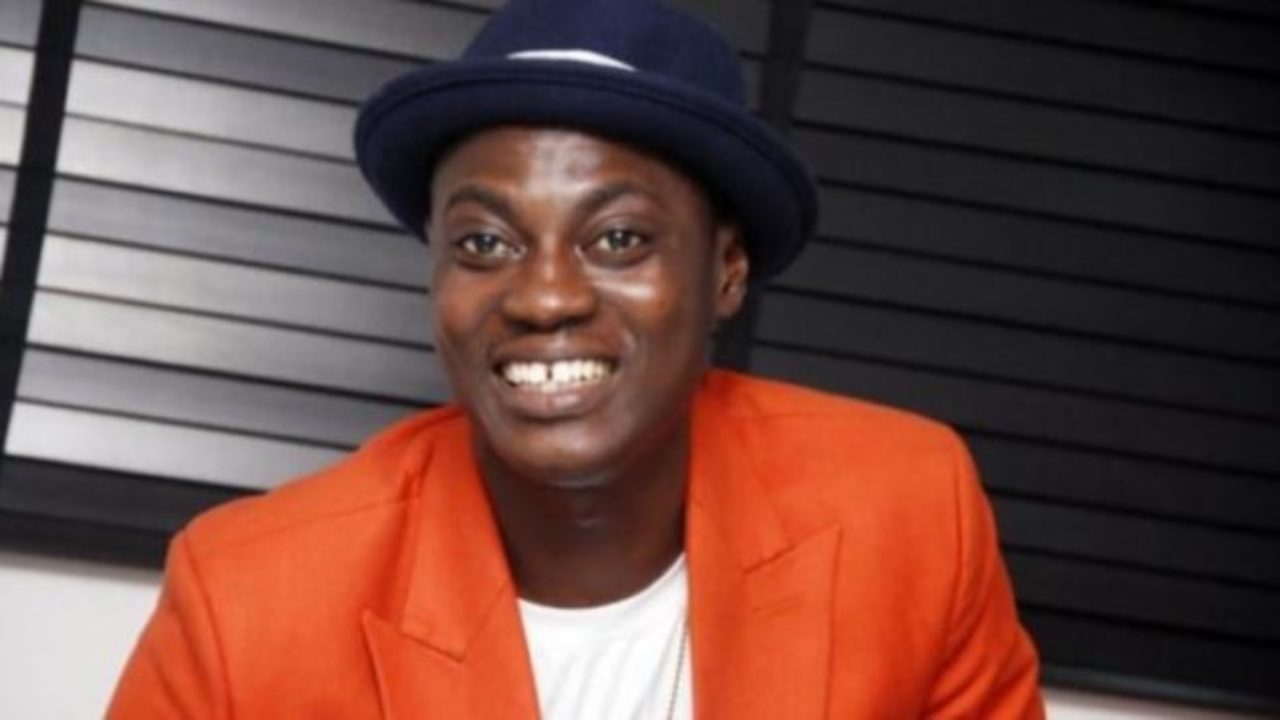 Veteran Nigerian artist, Olanrewaju Fasasi, popularly known as Sound Sultan has been diagnosed with throat cancer.
According to reports from SaharaReporters Sound Sultan has commenced chemotherapy in one of the hospitals in the United States of America.
The singer has however not made this news known on his social media accounts. He did hint on his absence in a post he made on Instagram a few days ago where he wrote;
"In the words of Terminator …….. I Will be Back"
Chemotherapy is an aggressive form of chemical drug therapy meant to destroy rapidly growing cells in the body. It's usually used to treat cancer, as cancer cells grow and divide faster than other cells.
Sound Sultan's career in show business started in the 1990s, when he hosted shows to raise money for studio sessions.
By 1999, he had won numerous local talent-hunt shows. He released his first single "Jagbajantis" in 2000, which was a hit in Nigeria.
After independently releasing other singles and featuring in hit songs of other artists, he was signed by Kennis Music.
Sound Sultan began a working relationship with Wyclef Jean when featured alongside 2face Idibia and Faze on "Proud to be African" from Wyclef's Welcome to Haiti: Creole 101 album.
In 2012, it was announced that Sound Sultan was made a UN Ambassador for Peace for his exemplary lifestyle and career.
In 2015, Sound Sultan released the rap single "Remember" after a long absence from the music scene.
Story of My Life: I Was Sleeping with Four Different Girls Everyday – Morris
When Morris Babyface was in the world, on a normal day he could get four different women laid within the day, a number he says he would have exceeded if not for repentance.
Speaking about his dark life in the days behind him, Moris Babyface who was popular for producing Gospel songs confessed that he was a chronic womanizer. Speaking on 'Restoration With Stacy' he said "at a point, I realized being a womanizer wasn't a good thing".
"I knew my mother was praying for me for a change of mind and direction but I came to the realization that it all depended on me and I could die at any time," he continued and revealed that, "people think I exaggerate but it's true I used to sleep with four women a day".
According to him, "the devil will make you think you're smart. It was that bad. I believe if I weren't saved by grace, by now, I would have exceeded that limit".
He added, "I could fast and pray for redemption but just when I'm about to break the fast, one of the girls would call and I'd ask her to come over; we'll have sex and the fast would be nullified".
He recounted that "interestingly, after doing this, I can be alone in my room weeping because I needed God to save me. I couldn't stop, I kept falling".
Pulseng
Ebuka Obi-Uchendu Confirmed as Host of BBNaija Season 6
The popular TV host confirmed his return for the show's sixth season via social media posts shared on May 10, 2021. "Well, guess who's returning as the host of the next season of #BBNaija," Obi-Uchendu wrote on Instagram alongside a throwback video of himself from the last season.
While the exciting development comes as no surprise, the celebrity host topped Twitter trends some weeks ago following the announcement of a new season of the show. Twitter users weighed in on Obi-Uchendu's concurrent hosting deal with Big Brother Naija organizers.
Obi-Uchendu began hosting the show in 2017 with the Big Brother Naija 'See Gobe' season. A Big Brother Naija alumni, the star broadcaster participated in the first season of the show in 2006.
Pulseng