Opinion: Ndi-Anambra: Now is the time to Unleash Uche Onyeigbo
By Chuks Nwune
Uche Onyeigbo is that rare and special intelligence with which every Igbo predicts, discerns and decides. Uche Onyeigbo is the natural capacity of every Igbo to get it right and it has served them so well in business, relationship, academics, innovation and so on. This November, Uche Onyeigbo must serve Ndi Anambra in politics; it is time to put on Awụrụ Onyeigbo (our thinking cap).
In the upcoming election, we have four candidates to watch – Emmanuel Andy Ubah (APC), Patrick Ifeanyi Ubah (YPP), Charles Chukwuma Soludo (APGA) and Valentine Ozigbo (PDP). Given all we have been through as Nigerians in general and Ndịigbo in particular, this is no time for business as usual. We need to get down to this matter as business, knowing our stuff and investing correctly. It is only when we understand Anambra as business that we may get it right. In this business, we have five crucial considerations to make our investment worth the while, Age, Competence, Compassion, Capacity, Religion and Party. We also need only one disposition in making the consideration SINCERITY.
Age: Our candidates' ages are as follows: Emmanuel Andy Ubah – 62, Patrick IfeanyiUbah – 49, Charles Chukwuma Soludo – 60 and Valentine Chineto Ozigbo – 50. It is not rocket science to know that productive age for humans is between 40 and 60 years, that's why people retire at 60 (Nigeria's 65, 70, 75 is the same lie and corruption for which things are not working). This means that two candidates (Emmanuel Andy Ubah and Charles Chukwuma Soludo) are, by their age, plunging into productive decline already, while two (Patrick Ifeanyi Ubah and Valentine Ozigbo) will still be in the productive age bracket in the next ten years. Therefore, Emmanuel Andy Ubah and Charles Chukwuma Soludo in sincerity should retire. Anambra needs a PRODUCTIVE governor. The incumbent is a case in point. In his early 60's the task of governing the state already weighs him down and overwhelms his aging mind.
Competence: This can be measured with career path and achievements considering that we are choosing a GOVERNOR, in other words the Chief Executive Officer (CEO) of the state. In this criterion you can rate our candidates in this sequence: 1st – Valentine Ozigbo, 2nd – Patrick Ifeanyi Ubah, 3rd – Charles Chukwuma Soludo and 4th – Emmanuel Andy Ubah. Why? Valentine Ozigbo has been in the private sector and corporate sector all his life; a world class business man who knows the buttons to push and open the flood gates of thriving businesses for Ndi-Anambra. He rose in the ranks in his line of business, having only his records to speak for him; a smart and digital business mogul who easily connects with the younger generation rating his presence and followership on social media. He had no family member speaking for him or recommending him. His achievements and records endeared him to those who employed him for his resourcefulness. He has done this all his life with evidential success; he never scored less than excellent.
Patrick Ifeanyi Ubah has been in the private sector and corporate business; recently he became a senator of the Federal Republic. He has done well for himself and boasts of investment worth billions of Naira. He is an oil magnate and has connected to that very factor which has kept Nigeria impoverished – oil. He belongs to the Buhari school of thought that overrates oil and will find it difficult to understand and connect to emerging economic drivers.
Charles Chukwuma Soludo is a first class academic and a world class researcher. He has made an enviable mark in the academia which earned him several appointments especially becoming the Chief Economic Adviser to the Federal Government and the Governor of CBN. We all know how appointments happen. Check out his family connections and you will find the finest Anambra daughter Prof. Dora Akunyili, she was already a federal bigwig by the time of that appointment. Our erudite Professor will be his best as adviser and appointee.
Emmanuel Andy Ubah is the typical Abuja boy whose youthful days were spent in Aso Villa serving at the corridors of power; whose political influence has been overrated. He lost his senatorial seat to Patrick Ifeanyi Ubah who challenged him from an unpopular political party. That alone tells his popularity among his own people. There is no evidence of him doing any business or administrative work before venturing into politics. In this criterion, he is overtly and covertly wanting.
Compassion: This is ones capacity and ability to genuinely and sincerely connect to the situations and conditions of others with the internal and compelling will to make it better. Again you can rate our candidates in this sequence: 1st – Valentine Ozigbo, 2nd – Patrick Ifeanyi Ubah, 3rd – Charles Chukwuma Soludo and 4th – Emmanuel Andy Ubah. Why? In this criterion, it is important to differentiate compassion from philanthropy.
The philanthropy of all our candidates is not in question, though it can also be graded. Valentine Ozigbo is the typical Nwa Onyenkuzi for whom excellence is a starting point. Yet he grew up trained to connect to others; his followers are connected to him personally and he follows up on them like friends. At 50 he still plays with his childhood friends and connects with them like years have not passed and achievements are not on the table. He has commensurate emotional intelligence for which he has been a consummate leader and captain in the business world. His humility is palpable even in pictorial appearances. The person you see is the person he really, sincerely and genuinely is, has always been and will continue to be.
Patrick Ifeanyi Ubah is classic philanthropist who has invested resources in improving the lives of the poor and needy. He is the typical boss for whom abundance is the reason for reaching out to others. He is the proverbial Nwoke afọ ukwu who yields sustenance for his followers; they always await his 'Doings'. He is trained in the Igbo competitive ethos and he understands the world as a challenge to be subdued, human beings that constitute that world are means not ends.
Charles Chukwuma Soludo is a good man whose very close contacts may not easily describe as compassionate. He is intelligent nevertheless not with the emotional reach required of a leader. Many among his followers are not connected to him as a person; most are party loyalists who are ready to gamble the next eight years to maintain party domination. These days he dances, smiles and dresses funny; a typical political gambit. The real man we had known is the same we will likely see in Agu-Awka, this man on the campaign trail is acting a script.
Emmanuel Andy Ubah is a typical cold manipulator who believes in the success of antics. His antecedents in politics show his disconnection with the people which he does not deem necessary. His followers look up to the APC federal magic and at worst the replication of the Imo state horrible polimathics that is ruining the state. Ndi-Anambra are smarter than that level of manipulation.
Capacity: Capacity has to do with qualification, energy and vision. Again you can rate our candidates in this sequence: 1st – Valentine Ozigbo, 2nd – Patrick Ifeanyi Ubah, 3rd – Charles Chukwuma Soludo and 4th – Emmanuel Andy Ubah.
Valentine Ozigbo has an overwhelming qualification both in paper and field work, he has proven energy and potential to remain so by age considerations. He has a super vision for the state; realistic and achievable goals. Patrick Ifeanyi Ubah has the basic qualification, proven energy and potential to remain so by age considerations. He has his vision for Anambra State but lacks the 'how' of achieving them.
Charles Chukwuma Soludo has an overwhelming qualification both in paper and field work, he lacks energy and potential to recoup energy going by age considerations. He has super vision for the state typical of a theorist which is better on paper. Emmanuel Andy Ubah has basic qualification both on paper and field work, he lacks energy and potential to recoup energy going by age considerations. He both lacks capacity for vision and does not present one for the state.
Religion: Here we are considering the capacity to cross the obvious denominational lines in the state and build healthy allies with others. Denominational politics for the right reasons is undeniable in the state. Therefore, it is an issue also to consider. Again you can rate our candidates in this sequence: 1st – Valentine Ozigbo, 2nd – Patrick Ifeanyi Ubah, 3rd – Charles Chukwuma Soludo and 4th – Emmanuel Andy Ubah.
Valentine Ozigbo is a Catholic who in practical ways lives out a robust Christianity that fosters fraternity of all Christians. His childhood friends have become pastors and even bishops in the Anglican denomination and they remain very close friends. In organizing Unusual Praise – the largest African Christian Worship event – he demonstrates capacity to bring together all Christians in one worship space; he can also do same in a work space. People from other denominations are going to vote for him massively. The hierarchy of the Catholic Church has eye on him but are not expressing it enough.
Patrick Ifeanyi Ubah is a Catholic and has numerous friends from other denominations. He has also extended his philanthropy to other denominations. It is important to note that these friendships are not faith-based; they are benefit-based. Given the Catholic domination of the state in the last sixteen years those friends are not likely to wade the storm with him.
Charles Chukwuma Soludo is a Catholic and his party gives him more advantage in the Catholic circle. Yet the Willy Obiano denominational politics places him in a disadvantage. The hierarchy of the Catholic Church may be canvassing for a sympathy vote for him, but Ndi-Anambra know more than investing wrongly this time around. He is incapacitated to build the bridge needed in the state at this time.
Emmanuel Andy Ubah is an Anglican and a faithful one at that. He is totally unpopular among Catholics and has earned himself some dint of suspicion among Anglicans because of his party and meddling with the Buhari administration. As would be expected, he has an ill-disposition towards Catholics and is poised to bring further divisions in the state. Some ruthless Anglicans are fronting him to deal with Catholics "in a language they will understand."
Party: Here we are considering how the political party appeal to Nd-Anambra. In this Criterion, 1st – Charles Chukwuma Soludo, 2nd – Valentine Ozigbo, 3rd – Patrick Ifeanyi Ubah and 4th – Emmanuel Andy Ubah. It is important to note that there are no political parties in Nigeria, we only have political platforms. Candidates do not represent ideologies of a party; they foster personally crafted political solutions and look for a political platform through which they may likely express it.
Charles Chukwuma Soludo belongs to All Progressives Grand Alliance (APGA). It is the ruling party in Anambra State and has dominated the state for sixteen years. It is a party which has offered Ndi-Anambra a unique voice in the Nigerian political sphere and which had the promise of fulfilling the aspiration of Ndịigbo. It was Dim Chukwuemeka Odumegwu Ojukwu who animated APGA and found in Peter Obi the embodiment of the aspirations of Ndịigbo which he hoped one day to make a national reality. When Peter Obi left APGA, the party breathed its last. Today it suffers the decomposition of the proverbial fish from its head. Governor Willy Obiano saw to it that the requiem of APGA was well orchestrated and Charles Chukwuma Soludo saw no problem with that. In 2017, Charles Chukwuma Soludo, fostered the political jingle in reply to PDP's Oseloka Obaze's "It's broken; let's fix it", Soludo contended "It's not broken, why fix it". If Charles Chukwuma Soludo says it's broken now, then he either had lacked the vision to see that it really was broken by 2017 or he deliberately lied and deceived Ndi-Anambra by that mantra. If he says it's not broken, then he is outrighly blind but more dangerously he is not coming with a fix. No Anambra person would vote for a continuation of the status quo.
Valentine Ozigbo belongs to the Peoples' Democratic Party (PDP) which is the major opposition party in Nigeria. Therefore, it suffers the jab of the federal might. At the same time one could say that Ndi-Anambra prefers PDP to any other party and in the event that APGA has reneged on the confidence they had transferred to them from their former PDP affiliation, they are likely to revert to PDP. The party had produced two former governors (Chinwoke Mbadinuju and Chris Ngige), Peter Obi (a former governor and the best of all governors Anambra has ever had) is one of the foremost figures in PDP and has risen to be a Vice Presidential candidate of the party. The party has two seating senators from the state and three House of Rep members. Invariably, Anambra is a PDP state which had experimented the possible shift to APGA. The current administration has finally laid that experiment to rest.
Most importantly, Valentine Ozigbo is the fruit of Ojukwu's political ideology and Most Rev. Albert Kanenechukwu Obiefuna's political son. He embodies the worthy dreams of these two fallen heroes in very succinct ways. When he chose the jingle "Aka Chukwu di ya", he may not know that his battle has been fought and won in the spirit land because of his connection to the aspirations of these great heroes. The spirit of Ndi-Anambra will always identify where their Akara aka lies.
Patrick Ifeanyi Ubah belongs to the Young Progressive Party (YPP). He gave the party its initial and ever entry into Anambra political lexicon. As a member of the party, he is a seating senator representing Anambra South Senatorial Zone. By these antecedents, YPP is a force in the Anambra politics. It is rated third by that right. Most importantly, neither the party nor its candidate is worth the political investment of Ndi-Anambra.
Emmanuel Andy Ubah belongs to All Progressives Congress. He had reneged from PDP some years ago and flags the wand of federal might; APC is the ruling political party at the centre. APC is horror for the Igbo sensibility and is regarded as the political face of terrorist Boko Haram among the locals. In as much as the Federal Government treats the political relegation of Ndi-Igbo with levity and gerrymander, APC cannot win any election in the Southeast except at the Supreme Court.
The choice before Ndi-Amabra is clear. No right-thinking business-inclined Anambra person would want to invest in waste or what we refer to as "Ahịa kụrụ akụ". In the criteria we discussed above, the candidates will be preferred in this order 1st – Valentine Chineto Ozigbo, 2nd – Patrick Ifeanyi Ubah, 3rd – Charles Chukwuma Soludo and 4th – Emmanuel Andy Ubah. If our disposition is SINCERITY, then let our polls reflect Uche Onyeigbo by which we naturally invest rightly and profitably. Now is the time for serious business, let us keep sentiments aside and do the needful for the future of Ndi-Anambra in particular and Ndịigbo in general.
Chuks Nwune, a legal practitioner and social media influencer is based in Onitsha.
Wife Beating: Women Group Berates Ondo Deputy Gov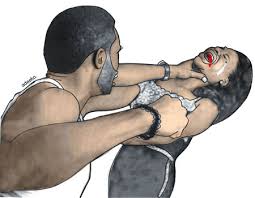 A group, Society for Women Empowerment (SWE) has berated the deputy governor of Ondo State, Lucky Aiyedatiwa for allegedly beating up his wife, Oluwaseun Aiyedatiwa.
The group in a statement by its National Coordinator, Mrs Damilola Charles, accused the deputy governor of repeatedly beating his wife, Oluwaseun Aiyedatiwa in the presence of his staff and friends.
The group said Wife beating is a civil rights problem of enormous magnitude, adding that the campaign on violence against women must be applicable to elected officers in the country.
The statement reads: "We have taken our time to investigate and confirm the allegations of domestic violence between the deputy governor of Ondo State, Lucky Aiyedatiwa, and his wife, Oluwaseun Aiyedatiwa.
"Rumour mills are abuzz about the condemnable act of the deputy governor. We indeed, have it on good authority that the deputy governor has physically assaulted his wife twice in the last four months.
"It is unacceptable that a deputy governor would physically assault his wife and inflicted grievous bodily injuries on her. It is equally disturbing that the deputy governor would perpetrate this crime against humanity and womanhood and attempt to cover it up.
"Those who occupy public offices are expected to be above board and conduct themselves in a manner that would inspire the people and serve as role models.
"It is shocking to discover that the deputy governor assaulted his wife severally to the point that the Wife had to escape to the United Kingdom to save her life.
"The deputy governor has broken moral decorum and acted in a manner that brings his office to disrepute. We are, to say the least, disappointed with this embarrassing conduct."
The group called on the First Lady of Ondo State, Chief Betty Anyanwu Akeredolu, and the commissioner for Women Affairs and Social Development to dig deeper into the matter and unravel the details.
"We are calling on the First Lady, Chief Betty Anyanwu Akeredolu, and the Commissioner for Women Affairs and Social Development in the State to look deeper into the situation and represent the interest of the Nigerian women.
"We are aware that the deputy governor had deliberately attempted to cover up this incident and also silenced his close aides who witnessed the scene on different occasions.
"We are also giving the deputy governor seven days ultimatum to come clean and apologise to his wife publicly. Failure to do this will attract massive action against him." The statement reads.
Police Sack Sergeant for Extorting 98k from Young Man
The Lagos State Police Command on Wednesday announced the dismissal of Sgt. Ekpo Shimuyere, who was attached to the Sogunle Division, for extorting a young man of N98,000.
The News Agency of Nigeria reported that the state Police Public Relations Officer, SP Benjamin Hundeyin, told journalists that the command's Provost Department had already disrobed the dismissed sergeant.
According to him, the dismissed sergeant collected the phone of his victim and used a Point of Sale operator to transfer N98,000 out of the N100,000 in the young man's bank account.
Hundeyin said the policeman's action was contrary to the ethics of the profession.
He said, "The police command got the complaint from the victim and the officer denied the crime when he was contacted. The command placed him under detention so that he will not tamper with the evidence.
"We wrote to his bank and obtained his statement of account. We were able to trace the money to where the POS operator transferred it before transferring the money to the officer's account.
"We followed due process to get his account. The victim was invited in the course of the investigation and he testified.
"The POS operator was also invited, and he said the officer requested him to transfer the money from the victim's account to another one."
The PPRO said the Sergeant was consequently subjected to an orderly room trial in line with extant laws.
"The Commissioner of Police, Lagos Command, Mr Idowu Owohunwa, has reviewed the orderly room procedure of the officer with Force No. 461654, attached to the Sogunle Police Division and has approved the punishment of dismissal from the force," he said.
Oyo PMS Crisis: Auxiliary Escapes As Police Kill One, Parade 78 Suspects, Recover 20 Guns
The police on Tuesday in Ibadan paraded 78 suspects arrested for allegedly planning to wreak havoc in the city over the sack of the leaders of a roads transport group.
The state government had earlier on Monday evening announced the suspension of the Disciplinary Committee of the state's Parks Management System, which the state government had set up to manage motor parks in the state.
The committee is led by a political enforcer, Mukaila Lamidi, also known as Auxiliary.
The suspension of the committee had caused anxiety in Ibadan where disputes among road transport unions usually led to mayhem.
A member of the disbanded group was reportedly killed during a shootout with the police on Tuesday.
The police made this known while parading 78 persons believed to be members of the dissolved PMS for unlawful possession of firearms, ammunition and other criminal instruments.
Trouble started in the state after the announcement of Auxiliary's sack through a statement by the governor's Chief of Staff, Segun Ogunwuyi.
On Tuesday, the police besieged Auxiliary's hotel where they said they recovered arms and ammunition.
The suspended transport union leader was reported to have escaped with some of his boys during the encounter.
While speaking during the parade, the state commissioner of police, Adebowale Williams, told journalists that his men went to Auxiliary's hostel acting on intelligence of his plans to unleash mayhem.
"Sequel to the above, on Tuesday 30/05/2023 in a strategic intelligence coordinated raid around his location at Diamond Hotel, Alakia-Isebo, under Egbeda LGA, (78) Seventy-Eight suspected hoodlums who had perfected plans to unleash mayhem at the early hours of today at major parts of the Metropolis were arrested in possession of sophisticated firearms, (724) Seven Hundred and Twenty-four Cartridges assorted charms, (33) Thirty-three Mobile Phones, and a cash sum of about (N3,450,000) Three Million Four Hundred and Fifty Thousand Naira Only."
The police boss said sophisticated firearms were recovered from the hotel rooms and in the trunk compartment of parked vehicles within the hotel.
"Exhibits recovered from the suspects are one AK-47 Riffle, four (4) AK-47 magazines, Eighty four (84) live AK-47 Ammunitions, Nineteen (19) pump action riffles, one Barreta Pistol, Seven Cut-to-size Gun, one English made Barrel Gun, Seven Hundred and twenty four (724) live cartridges, 25 cutlasses, Seven Jack knives, thirty three(33) mobile phones, one Samsung Laptop, Charms, One Mazda Bus, One Toyota Sienna, Cash sum of Three Million, Four Hundred and fifty thousand naira, (N3,450,000.00).
"Worthy of note is that, though the PMS Chieftain was able to escape with some of his boys during the gun duel with the Police, However a member of the group was neutralized in a gun duel with the Police.
"Recall that the same group was alleged to be responsible for the attack on (14) Fourteen members of the Road Transport Employers Association of Nigeria (RTEAN) along Agodi axis under Ibadan North-East LGA enroute the venue of yesterday's Inaugural celebrations.
"Furthermore, in line with Standard Operational Procedure, all recovered items were properly Documented, packaged and recorded for onward forensics analysis and for evidence purposes in accordance with the Administration of Criminal Justice Act 2015 and all other relevant laws."
Premium Times