Opinion: Nigeria Will Not Survive the 2019 Presidential Election, By Femi Aribisala
What we witnessed in the recently concluded election was the death knell of democracy in Nigeria.
For those of us who had hoped against hope, the 2019 presidential election has proved to be the last straw. We are now convinced that Nigeria is a hopeless case. This country is not just a major disappointment; it is decidedly firmly on the trajectory of a future break up.
Today, the silence in the Nigerian political space is deafening. Just look back to 2015 and before, when there was vibrant debate about almost everything under the sun. But now it is "siddon look." We just had an election that was no election and more like selection. It was even more a mini civil-war, characterised by killings, voter suppression and intimidation, ballot-snatching and falsification of results.
There was even a case where the electoral umpire claimed he was made to declare a false result at gunpoint. But in spite of the bogus outcome of the elections, nobody is fighting anymore. Nobody is burning tyres today or demonstrating in the streets. Instead, people are watching and waiting to see what will happen. Surely, this cannot be the end of the matter.
Phyrric Victory
The so-called victors are jubilant, reading the eerie silence as mission accomplished. However, the omen is bleak and dire. It is always better when people express their feelings freely. That way, you know exactly where they stand. But when everything is bottled up as it is now, then you know we are in for trouble. Sooner, rather than later, the dam will burst.
There is definitely a cold war currently going on in Nigeria today, and it is a lull before the storm.
Only those who have been bought, or political sycophants looking for scraps of the stolen pie, are talking. They are giving back-slaps and high-fives to the phyrric victors. Meanwhile, wisdom and reason have concluded that Nigeria is a lost cause. No point waiting for another farce in 2023. Now is the time for all good people to leave the country; either physically or psychologically.
It is now clear that those who believe they have a future have no part in this failed and discredited state called Nigeria. To your tents, O Israel!
Those who make peaceful change impossible, make forcible change inevitable. But that is not to suggest military intervention is the answer. We have already done that and got the t-shirt. All the military did, in all their years in power, was to drag Nigeria through the mud. There is no point putting any hope in them again, after all, it is the same military men who hijacked the democratic system simply by taking off their uniforms and putting on agbadas.
Things Fall Apart
Seeing the template established in this fraudulent 2019 election, the inevitable conclusion, at least to me, is that this Nigeria cannot survive. The message of the 2019 election is that Nigeria is doomed to disintegration. Things have fallen apart and the centre cannot hold.
The message is that the powers-that-be are determined that we must be satisfied willy-nilly with incompetence. They say we must put up with economic failure. They insist our new status as the poverty capital of the world is to be commended. They tell us returning Nigeria to major debt status is next-level achievement. They tell us to celebrate abject failure as glorious success.
If you were to believe the lie, our leaders have resuscitated the naira. They have nullified power blackouts. They have removed the petroleum subsidy. They have reduced the pump price of petrol. They have created millions and millions of new jobs. Our hospitals are no longer consulting clinics. Life and property is now secure in Nigeria. Our agricultural sector has been suitably revamped.
So a new panoply of ambitious political mavericks came out, talking up public policy, debating the issues, offering new ideas for the renewal of the national mandate. Among these were Kingsley Moghalu, Oby Ezekwesili, Tope Fasua, Fela Durotoye and Omoyele Sowore. I shared their delusion in thinking the Nigerian political system was amenable to change.
Our leaders have achieved self-sufficiency in food production in Nigeria. They have killed corruption in the land. They have rebuilt our roads and bridges. They have defeated Boko Haram and rescued the Chibok girls. They have restored the reputation of Nigeria in the comity of nations. As a result of these glorious achievements, the current government not only won re-election, it did so with a resoundingly bigger majority than before.
Dashed Hopes
All this makes 2019 a major watershed in Nigerian political history. For some reason, hopes were rekindled during the campaigns; only to be dashed ruthlessly. The times are so bad, our situation so worrisome, that many presidential hopefuls came out of the woodwork. It was time to rescue Nigeria. It was time to change the dismal trajectory of the nation's history.
Surely, even the blind can see that we cannot go on like this. Surely, these crop of current Nigerian leadership will be thrown out by a despondent electorate. It was time for a new page; a new departure. What we needed was our very own Mercutio proclaiming a plague on both the houses of our delinquent political establishment of the All Progressives Congress (APC) and the Peoples Democratic Party (PDP).
So a new panoply of ambitious political mavericks came out, talking up public policy, debating the issues, offering new ideas for the renewal of the national mandate. Among these were Kingsley Moghalu, Oby Ezekwesili, Tope Fasua, Fela Durotoye and Omoyele Sowore. I shared their delusion in thinking the Nigerian political system was amenable to change. I believed with them that we are all fed up with the status quo.
So they formed new parties, toured the country, pumped flesh, marshalled new agendas; only to meet their Waterloo at the discredited polls. They obtained, or were awarded, an insignificant fraction of the millions of fabricated votes. So completely were they crushed that there is even talk now of making it difficult, if not impossible, for other parties to contest in future elections apart from the tweedledee and tweedledum of the APC and the PDP.
Failed Nigeria
The message of our Caesars in Abuja is without ambiguity: there is no room for change in the politics of Nigeria. Under no legal circumstances will those who have ceased power by deception and subterfuge willingly relinquish it for the sake of some nebulous construct called democracy. To hell with power to the people, they insist in one accord. Power belongs to the professional politicians in Nigeria, and forever so shall it be.
The Nigerian electorate itself is no better inclined. God says in the scriptures about the Israel of old: "The prophets prophesy falsely, and the priests rule by their own power; and my people love to have it so." (Jeremiah 5:31).
The 2019 elections show that a substantial number of Nigerians, especially in the North, are convinced this failed country called Nigeria is the best that Nigeria can be. Indeed, if the verdict of the doctored polls were to be believed, then most Nigerians are very much in love with this malignant Nigeria.
They love a Nigeria that is poverty-stricken, where our leaders are thieves, armed-robbers and pen-robbers, where beggars and vagabonds roam the streets, where the illiterate and the uneducated are the champions of public policy, where human life is worthless and people are massacred in numbers every day. Nigerians, according to the Independent National Electoral Commission (INEC), adore a Nigeria where truth has fallen in the streets and justice is an orphan.
Death-knell of Democracy
Never again. If there is anything to be learnt from the experience of the failed new idealists who ran for president in mushrooming parties this time around and lost their shirts, it is that Nigerian politics is a complete waste of time. The electorate has apparently never believed in the polls. They know their votes will not count. They know the only time politicians have any regard for them is during election campaigns.
The system has been rigged so that every election in Nigeria will now be determined by those who have filled the voting register with underage voters. So doing, your chances of being elected to high office are excellent if you are an incompetent, a crook, or a thief to boot. Otherwise, you don't stand a chance.
So, if they can get a small bag of rice or garri from the charlatans running for office, or maybe even just N1,000 for their thumbprint, that will do just fine. If you can give them even more, so they can attack polling booths in opposition strongholds and make away with the ballot boxes, they are ready. If you can give them lunch, so they can incite a riot, so an election being lost is declared inconclusive, they will do it. Thereby, the victor becomes the vanquished.
As a result, we will not see the idealism of 2019 come 2023, should this misnomer we call Nigeria still exist by then. The newcomers are once bitten, twice shy. Even now, by the time we came to the gubernatorial elections, after the farce of the presidential, Nigerians had lost all interest in democracy. Most people did not even bother to come out to vote again.
Of course, this did not prevent states like Kaduna from recording more fabricated votes in the gubernatorial election than even Kano did fictitiously in the presidential election. In short, what we witnessed in the recently concluded election was the death knell of democracy in Nigeria.
So what is the answer?
Goodbye Nigeria
More and more people are going to vote with their feet. The industrious and the enterprising are going to seek greener pastures elsewhere, having concluded that Nigeria is a lost cause. They will go to Canada, to Australia, to those countries where merit is rewarded and excellence is the watchword. The smart ones who stay behind will start insisting on the dismemberment of this bogus contraption called Nigeria.
What the 2019 election tells me, in no uncertain terms, is that the future of Nigeria lies in the breakup of Nigeria. It is not what I want. It is not what I desire. But it is there in the cards.
I have written on several occassions that Nigeria should remain united. I said again and again that Nigeria cannot do without the Igbo. I have shouted in the wilderness that Nigeria cannot do without the North. But I have now reached the conclusion that, under the present circumstances, the breakup of Nigeria is inevitable. It is just a matter of time.
This is not a prediction: it is a warning. It is a call to arms. It comes from the realisation that the Nigerian political system has now been programmed so that every election will now be decided by those whose votes can be bought with 30 pieces of silver.
The system has been rigged so that every election in Nigeria will now be determined by those who have filled the voting register with underage voters. So doing, your chances of being elected to high office are excellent if you are an incompetent, a crook, or a thief to boot. Otherwise, you don't stand a chance.
I congratulate all those who won infamous victories in the just concluded elections. But "send not to know for whom the bell tolls, it tolls for thee."
Food for Living: Differentiating Between Goals and Desires in Attaining Success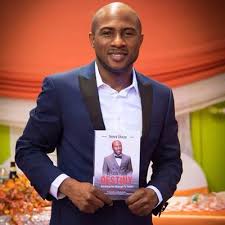 By Henry Ukazu
Dear Destiny Friends,
Much as succeeding entails a lot of work, it is important to note that one must desire success before success comes to him. Success doesn't just come to you; you attract success by the work you do. Success does not attract excellence; it is excellence that attracts success, which in turn attracts prosperity. When you are good with your what you do, people will gradually flock to you because you practically have the solution to their challenges.
Success is not accidental, it is an intentionally effort, and one must crave for it; you must desire it like a man desires and chases after a lady. Even when he gets hold of the lady, he must strategically do all that is necessary to make the lady love and stick to him, otherwise, the lady might be tempted to leave. That's how success truly operates.
When you attain success, you must ensure that you maintain it by crossing the Ts and dotting the Is. It's important to note that you can earn wealth, you can come first in class, you can distinguish yourself in any sporting activity, but what's important is maintaining the top spot.
Sometimes, we mix-up goals and desires forgetting that there's a thin line of difference between both of them. Did you know that you can desire something without necessarily putting in the work to attain it? In the same way, if you have a goal without a plan to actualize the goal, it becomes a mere wish. According to Greg Reid, "A dream written down with a date becomes a goal. A goal broken down into steps becomes a plan. A plan backed by action makes your dreams come true."
It's instructive to note that goals are different from desires. While one is a mere wish, one is backed by action. It is the desires, passions, and sacrifice that you have for any idea that will determine how successful you will be in life. You can hardly succeed in a craft or business you are not passionate about. To truly succeed, in any endeavor, you must love what you are doing. Happiness and joy are critical to success. It is difficult to "succeed" in any craft you don't like.
In connecting your desires, ambition, goals and interest, there's a spiritual connection attached to your instinct, passion and happiness when you are working on purpose. It is this feeling that makes you spend countless hours and energy on the cause. While working on the project, you might feel hunger, experience disappointment, betrayal, or even failure, but what keeps you going is the internal feeling of fulfillment/joy you get while working on the project. This is the feeling of success. This feeling stimulates your goals and desires.
Do you know that success is relative? If you ask a thousand and one person what success means to them you are likely to get a thousand and one responses.
As an individual, if you are asked, what success means to you, what's likely going to be your response? While some people will say building a house, getting married, having kids, and affording the good things of life without stress, some others person might say having XYZ amount of money in my bank account. Another set of persons might say training my children to be good children, having a good name or even achieving my personal and professional targets. Yet another set is wont to say living in superb health as it is universally believed that 'wealth is health'.
It is therefore, obvious that, depending on who you speak to, every person's case is literally different? This goes to say with equivocation that just as we have different taste buds, our individual tastes and preference to life is quite different.
It is imperative to note that planning and execution are two different ball games. While it may be easy to plan, it may not all be easy to implement/execute. We are in the third week of January, and some of us are already sliding back from the wishes, desires, and goals we set for ourselves early in the year, while some others are already hitting the ground running, with hundreds of thousands and millions of naira, dollar and pounds, depending on the currency of the host country, lining their bank accounts.
In conclusion, take time and examine the goals you set for yourself in 2022? What are the personal and professional training you plan to attend in 2022? Do you plan to read a book every week? Do you plan to publish a book? Do you plan to start your online business? Do you plan to go to the gym on a regular basis? The list is literally endless. The ultimate aim here is to reposition and change your mindset on the difference between desires and goals as they relate to attaining joy and fulfillment.
Henry Ukazu writes from New York. He's a Human Capacity & mindset coach. He's also a public speaker. He works with the New York City Department of Correction as the Legal Coordinator. He's the author of the acclaimed book Design Your Destiny – Actualizing Your Birthright To Success and President of gloemi.com. He can be reached via info@gloemi.com
The Power of planning: Authentic Strategy for All-round Possibilities
By Tolulope A. Adegoke
'Planning is winning, just as breathing is living. Those who do not SIT to study today should not expect to become Masters tomorrow. So, sit on your job; never depend on father's inheritance or you offer yourself over to poverty. Your Work is what determines your WORTH, not what people think about you. – Bishop David O. Oyedepo
Planning is so vital to any man's life and as well to any business endeavours. It is planning that gives value to PURPOSE. Purpose is dead without a PLAN. It is planning that empowers PURPOSE to deliver. Purpose is impotent without a PLAN! A farmer that does not plan will be a failure because, in farming endeavours, you need to plan your planting season, the various operations before and after the planting season otherwise, you will just be doing everything b anyhow (that is without a guide), then end up in frustration. Apostle Paul in the Scripture said, 'I have watered, Apollo watered, but God brings the INCREASE! There must be a planting PLAN in place. If you want the best out of it, you must as well engage in the Watering Plan to be sure that, in case the rain fails, you will be sure that there is a way to get water to your plants so you can get your harvest.
Every building begins with a plan; you need a plan for any building of any value. Any building that holds any value requires a plan. The construction of any great building requires a plan. Hebrews 3:4 reveals that 'For every house is built by some men, but he that built all things is God.' Sometimes, we hear people say, we have built this business- this connotes that a business is also in form of a buildings, and it requires a plan (that is, a business plan). There must be a plan!
A Management theory was postulated by Bishop David Oyedepo, that: 'You do not grow big to manage well, but you manage well to grow big.' So businesses that will be big tomorrow will be seen today through the quality of the structural plan that is engaged. You get to know a better tomorrow right from today.
Most businesses today are victims of lack of a plan or poor planning. There is no differentiating procedure between the Capital and the Income (Profit) because, everything had been mobbed together, thinking that by the time their investment becomes bigger, they would be able to organize their business formats (proceeds).
"You do not need to have an account to be accountable! You only need strategic planning to maximize your business endeavours. If you are not futuristic in your approach, you cannot earn a future!'- Bishop David Oyedepo
This isn't about mere planning, but making futuristic planning. It is a good management culture that guarantees good results. Whatever farm that is not properly managed is bound to fail; the quality of seed notwithstanding. Good management is key to the good fruit yielding capacity of any farm. The quality of management is what determines the quality of results. Therefore, management skill is key to determining the level of results that any organization could ever command. Just as you are aware that life not well managed will be wasted; time not well managed will be wasted; energy not well managed will be wasted. So, everything that is to grow must be well managed. Praying without planning is playing without knowing; and planning without programming is like playing in the woods (that is, lost in the wilderness); And programing without pursuit is like dinning with the dead. That is why it is said repeatedly that EXPLOIT is EXPENSIVE! So, from Purpose you must move into PLANNING, and from Planning, you section your PLANS into TIME-SLOTS and then, to SET GOALS! And them, the Pursuit begins- It is a POWER CYCLE!
PURPOSE-PLANNING-PROGRAMME-PURSUIT-RESULTS
You must continue the above processes till you draw your last breath. Prayer alone (I think) will make you a burden to God; it is Prayer with Planning that makes you a co-labourer with God. Your daily 'give-me' prayers bore God, but when you engage in planning with your prayers, you become co-labourer with God.
Proverbs 24:3-5 (KJV) reveals that: 'Through wisdom a house is built, and by understanding, it is filled with all manner of precious and pleasant riches.'
Amplified Version reveals: 'Every enterprise is built by wise planning, and becomes strong through common sense and profits wonderfully, extra-ordinarily by keeping abreast of the facts.'
The future of every business (enterprise), therefore is at the mercy of very wise planning and a Common-sense Execution Programme (CEP) of the plan, engaging all available facts. The above defines planning in our various business or daily endeavours.
Every enterprise is built by wise planning, it becomes better through the use of Common sense and profits wonderfully by keeping abreast of the facts. That is why it is needful to always consult resource materials in your facts hunting crave; and from there you are able to locate facts, relevant for your planning processes. It is the facts at your disposal that determines the quality of your planning process. When you give your house to an unprofessional, you should not expect the same result you would get from professional architect. Because of the facts available to at his disposal would know that needs to allow natural lightening to every space, he needs to mind ventilation at all cost, also, he will not be pushed by the clients to deliver unprofessionally, due to the fact that his reputation is at stake. So, it is your intellectual capacity, through consistent access to facts that determines the quality of your plan.
The Book of Proverbs 15:22 reveals that: 'You need INSIGHTS for your Purposes not to be disappointed!
Counsel is the process of knowing the way to go, having clarity and intelligent path towards accomplishing your set-goal. Only those who take time to SIT well and strategize today would shine tomorrow. Proverbs 19:21 further reveals that: 'Where there is no planning, purpose is bound to be defeated. Failing to plan is simply planning to fail! The goal of any business will remain unattainable without strategic planning. Dreams are aborted without planning!
Planning is the secret behind the fulfilment of dreams, therefore, of a truth, strategic planning is winning; it is the Master-key to enviable accomplishments.
WHAT THEN IS PLANNING?
A lot of people dabble into businesses without having prior knowledge of any management principles. The anointing gets wasted because there is no way to collate the output of the anointing. It is like having a drum full of petrol and you have and you have a hole porched in it; it is a matter of time before you know it the petrol would have dripped off via the hole drained. Planning therefore, is the cheapest way to avert wastage!
Energy, Time, Unction can all be wasted when there is no proper plan in place. So, planning is a way of conserving energy. Planning reliefs you of tensions. It is planning that empowers PURPOSE for very gallant delivery.
Planning is the design of a step by step approach to accomplishing a set-goal.
It is the ordering of one's priority in a bid to accomplishing given task.
It is a process of action in a quest to fulfil a dream, that is, you SIT down to design a set of activities that will help you to accomplish a given task. You have to sit down to do it.
No one succeed by accident. It's been said by somebody that Success is a matter of luck, as any failure. Why are some people said to be lucky? It is because they have a sharper plan. Shallow men think of luck, but great men think of cause and effect. Zig-Ziglar said: 'any dummy can succeed, if he cares to know what it takes.' Therefore, it takes sound planning to make a success of your business endeavours.
WHAT MAKES A GREAT PLAN?
If you want a great product, you must understand the best raw materials for it.
What is that makes a great plan?
To answer the above, we must understand the best raw materials for what makes great plan. We must understand that no one reigns without the use of the brain. It is the use of the brain that establishes the reign of a man.
Every gain is a result of the use of the brain. It is the use of the senses that makes a star. If planning is designing a logical and rational approach towards accomplishing a given task or a goal, then we can tell what the raw materials are. It is THINKING or REASONING!
Reasoning is the principal raw material for very sound planning. And to reason, is to engage in the task of logical, rational and analytical thinking.
Every great planner must be a great thinker. It is great thinking that makes great planning because, the principal raw materials required for sound planning is REASONING (that is, Strategic Thinking).
Thank you for reading.
Food for Living: Understanding the Principles of Process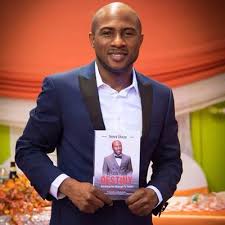 By Henry Ukazu
Dear Destined Friends,
Life is filled with principles and once you miss out on the right principle, it will be difficult to recover from it. Imagine a student trying to solve mathematical problems, and misses the formula, he is likely to get the wrong answer. As a Law student or lawyer, before you can successfully pass your exam or win your case in the court of law, you must successfully apply the IRAC principle. The IRAC principles involve issues, rules, application, and conclusion. So for instance, if you want to resolve any legal question, you must know the issue; the issue is the most important aspect of any legal question. Law students or lawyers who are unable to spot the issues are not likely to win a legal battle. This is because the issues address what is at stake. Once you spot the issue, your next port of call is the applicable rule to apply. The issues determine the rule to apply. Once you determine the right rule, you will have to apply it in such a way it will fit into the case at hand and then, you conclude.
Principles are foundations that guide anyone, once you miss the principles or process, you might find yourself in a zigzag web. Regardless of your profession or vocation, you must understand the process. Process is very critical in life, but it's quite unfortunate many people just want to bypass the process to get the desired result without doing the work. They fail to understand that it is the process that produces the interesting stories that make the result to be sweet. Every successful person has a story. They didn't just become a success overnight. They passed through several hurdles which defined not only their success but also defined them.
Process is highly underrated by uninformed minds, but it is the foundation of any worthwhile project. Just like it takes nine months to produce a child, it also takes a process to get admission into a college, travel, or cook a delicious meal. Any effort to bypass the process might lead to unhealthy results. Let's take a case study of someone who wants to travel to another country, you will have to apply for a visa, and pass through all immigrant processes before you are eligible to board a plane, and even when you board a plane, you must pass through all required immigration process upon arrival before can enter the designated country.
Process works in different styles and dimensions depending on what you want to achieve. If you are desirous of making a great impact in 2022 and in life, you must be ready to do the work. It's quite easy to make promises, proclamations, resolutions, and wishes, but what is hard is keeping to them. Words are cheap, keeping them is what is expensive. Therefore, you must understand what is required before you embark on a journey. It's just like someone who wants to build a house or edifice, you must lay a solid foundation that will keep the house intact. Failure to do so is preparing to fail.
On a personal note, I have tried to explore many opportunities, engage in businesses, establish friendships with resourceful people and prepare for professional exams without applying due process. At each stage, I failed in a spectacular way because I didn't do my homework. Imagine starting a business, without a target audience in mind, or having a viable business plan which will determine the right systems and structure. Imagine also trying to establish a friendship with a resourceful person without doing basic research to know what the person likes and how you can be of value to the person. Imagine also preparing for a professional exam without doing the necessary work as prescribed. What is missing in each link here is the process.
Succeeding in life involves having the right principles and attitudes. Principles are universal. Just like the law of gravitation states whatever goes up must come down. Another worthy principle of life is the law of karma, it has no mouth, hand, or leg but it has unimaginable eyes, ears that fight unseen battles. I have counseled my friends on one of my guiding principles which state you will get what you want faster when you help other people to achieve what they want. When you do good, good has a way of coming back to you. It is just like the golden rule which states, do to others what you like them to do unto you.
You may be wondering why I'm stating these principles, well, they are life. When you apply the right principles to life, you will discover that you will attract goodwill which is literally priceless especially when you have the right attitudes. When you adopt and follow the right principles, humanity will find favor in you. Nobody literally likes anyone that cuts corners, but they are open to teaching or assisting anyone who is willing and open to learning.
The right principles work with the growth mindset, but the wrong principles make one shallow, uninformed, and limited in their thought process. People who don't like processes are comfortable with the fixed mindset, they always have the victim mentality, they always feel the world is against them. If you adopt and have the right principles, "you will work smart as opposed to working hard" because the universe has a way of conspiring to work in your favor.
In conclusion, examine yourself and what you will like to do and then know what is required to achieve them. Put in the work, believe God, be open, work with the right people, accept criticism, plan carefully, re-strategize if your plans don't work, and most importantly see failure as a learning curve when you fail. When you apply these principles while following the right process, be rest assured you have done the needful and believe the lines will add up for you. While preparing to get the best result, also prepare for the worst outcomes.
Henry Ukazu writes from New York. He's a Human Capacity & mindset coach. He's also a  public speaker. He works with the New York City Department of Correction as the Legal Coordinator. He's the author of the acclaimed book Design Your Destiny – Actualizing Your Birthright To Success and President of gloemi.com. He can be reached via info@gloemi.com