Opinion: Nigeria Will Not Survive the 2019 Presidential Election, By Femi Aribisala
What we witnessed in the recently concluded election was the death knell of democracy in Nigeria.
For those of us who had hoped against hope, the 2019 presidential election has proved to be the last straw. We are now convinced that Nigeria is a hopeless case. This country is not just a major disappointment; it is decidedly firmly on the trajectory of a future break up.
Today, the silence in the Nigerian political space is deafening. Just look back to 2015 and before, when there was vibrant debate about almost everything under the sun. But now it is "siddon look." We just had an election that was no election and more like selection. It was even more a mini civil-war, characterised by killings, voter suppression and intimidation, ballot-snatching and falsification of results.
There was even a case where the electoral umpire claimed he was made to declare a false result at gunpoint. But in spite of the bogus outcome of the elections, nobody is fighting anymore. Nobody is burning tyres today or demonstrating in the streets. Instead, people are watching and waiting to see what will happen. Surely, this cannot be the end of the matter.
Phyrric Victory
The so-called victors are jubilant, reading the eerie silence as mission accomplished. However, the omen is bleak and dire. It is always better when people express their feelings freely. That way, you know exactly where they stand. But when everything is bottled up as it is now, then you know we are in for trouble. Sooner, rather than later, the dam will burst.
There is definitely a cold war currently going on in Nigeria today, and it is a lull before the storm.
Only those who have been bought, or political sycophants looking for scraps of the stolen pie, are talking. They are giving back-slaps and high-fives to the phyrric victors. Meanwhile, wisdom and reason have concluded that Nigeria is a lost cause. No point waiting for another farce in 2023. Now is the time for all good people to leave the country; either physically or psychologically.
It is now clear that those who believe they have a future have no part in this failed and discredited state called Nigeria. To your tents, O Israel!
Those who make peaceful change impossible, make forcible change inevitable. But that is not to suggest military intervention is the answer. We have already done that and got the t-shirt. All the military did, in all their years in power, was to drag Nigeria through the mud. There is no point putting any hope in them again, after all, it is the same military men who hijacked the democratic system simply by taking off their uniforms and putting on agbadas.
Things Fall Apart
Seeing the template established in this fraudulent 2019 election, the inevitable conclusion, at least to me, is that this Nigeria cannot survive. The message of the 2019 election is that Nigeria is doomed to disintegration. Things have fallen apart and the centre cannot hold.
The message is that the powers-that-be are determined that we must be satisfied willy-nilly with incompetence. They say we must put up with economic failure. They insist our new status as the poverty capital of the world is to be commended. They tell us returning Nigeria to major debt status is next-level achievement. They tell us to celebrate abject failure as glorious success.
If you were to believe the lie, our leaders have resuscitated the naira. They have nullified power blackouts. They have removed the petroleum subsidy. They have reduced the pump price of petrol. They have created millions and millions of new jobs. Our hospitals are no longer consulting clinics. Life and property is now secure in Nigeria. Our agricultural sector has been suitably revamped.
So a new panoply of ambitious political mavericks came out, talking up public policy, debating the issues, offering new ideas for the renewal of the national mandate. Among these were Kingsley Moghalu, Oby Ezekwesili, Tope Fasua, Fela Durotoye and Omoyele Sowore. I shared their delusion in thinking the Nigerian political system was amenable to change.
Our leaders have achieved self-sufficiency in food production in Nigeria. They have killed corruption in the land. They have rebuilt our roads and bridges. They have defeated Boko Haram and rescued the Chibok girls. They have restored the reputation of Nigeria in the comity of nations. As a result of these glorious achievements, the current government not only won re-election, it did so with a resoundingly bigger majority than before.
Dashed Hopes
All this makes 2019 a major watershed in Nigerian political history. For some reason, hopes were rekindled during the campaigns; only to be dashed ruthlessly. The times are so bad, our situation so worrisome, that many presidential hopefuls came out of the woodwork. It was time to rescue Nigeria. It was time to change the dismal trajectory of the nation's history.
Surely, even the blind can see that we cannot go on like this. Surely, these crop of current Nigerian leadership will be thrown out by a despondent electorate. It was time for a new page; a new departure. What we needed was our very own Mercutio proclaiming a plague on both the houses of our delinquent political establishment of the All Progressives Congress (APC) and the Peoples Democratic Party (PDP).
So a new panoply of ambitious political mavericks came out, talking up public policy, debating the issues, offering new ideas for the renewal of the national mandate. Among these were Kingsley Moghalu, Oby Ezekwesili, Tope Fasua, Fela Durotoye and Omoyele Sowore. I shared their delusion in thinking the Nigerian political system was amenable to change. I believed with them that we are all fed up with the status quo.
So they formed new parties, toured the country, pumped flesh, marshalled new agendas; only to meet their Waterloo at the discredited polls. They obtained, or were awarded, an insignificant fraction of the millions of fabricated votes. So completely were they crushed that there is even talk now of making it difficult, if not impossible, for other parties to contest in future elections apart from the tweedledee and tweedledum of the APC and the PDP.
Failed Nigeria
The message of our Caesars in Abuja is without ambiguity: there is no room for change in the politics of Nigeria. Under no legal circumstances will those who have ceased power by deception and subterfuge willingly relinquish it for the sake of some nebulous construct called democracy. To hell with power to the people, they insist in one accord. Power belongs to the professional politicians in Nigeria, and forever so shall it be.
The Nigerian electorate itself is no better inclined. God says in the scriptures about the Israel of old: "The prophets prophesy falsely, and the priests rule by their own power; and my people love to have it so." (Jeremiah 5:31).
The 2019 elections show that a substantial number of Nigerians, especially in the North, are convinced this failed country called Nigeria is the best that Nigeria can be. Indeed, if the verdict of the doctored polls were to be believed, then most Nigerians are very much in love with this malignant Nigeria.
They love a Nigeria that is poverty-stricken, where our leaders are thieves, armed-robbers and pen-robbers, where beggars and vagabonds roam the streets, where the illiterate and the uneducated are the champions of public policy, where human life is worthless and people are massacred in numbers every day. Nigerians, according to the Independent National Electoral Commission (INEC), adore a Nigeria where truth has fallen in the streets and justice is an orphan.
Death-knell of Democracy
Never again. If there is anything to be learnt from the experience of the failed new idealists who ran for president in mushrooming parties this time around and lost their shirts, it is that Nigerian politics is a complete waste of time. The electorate has apparently never believed in the polls. They know their votes will not count. They know the only time politicians have any regard for them is during election campaigns.
The system has been rigged so that every election in Nigeria will now be determined by those who have filled the voting register with underage voters. So doing, your chances of being elected to high office are excellent if you are an incompetent, a crook, or a thief to boot. Otherwise, you don't stand a chance.
So, if they can get a small bag of rice or garri from the charlatans running for office, or maybe even just N1,000 for their thumbprint, that will do just fine. If you can give them even more, so they can attack polling booths in opposition strongholds and make away with the ballot boxes, they are ready. If you can give them lunch, so they can incite a riot, so an election being lost is declared inconclusive, they will do it. Thereby, the victor becomes the vanquished.
As a result, we will not see the idealism of 2019 come 2023, should this misnomer we call Nigeria still exist by then. The newcomers are once bitten, twice shy. Even now, by the time we came to the gubernatorial elections, after the farce of the presidential, Nigerians had lost all interest in democracy. Most people did not even bother to come out to vote again.
Of course, this did not prevent states like Kaduna from recording more fabricated votes in the gubernatorial election than even Kano did fictitiously in the presidential election. In short, what we witnessed in the recently concluded election was the death knell of democracy in Nigeria.
So what is the answer?
Goodbye Nigeria
More and more people are going to vote with their feet. The industrious and the enterprising are going to seek greener pastures elsewhere, having concluded that Nigeria is a lost cause. They will go to Canada, to Australia, to those countries where merit is rewarded and excellence is the watchword. The smart ones who stay behind will start insisting on the dismemberment of this bogus contraption called Nigeria.
What the 2019 election tells me, in no uncertain terms, is that the future of Nigeria lies in the breakup of Nigeria. It is not what I want. It is not what I desire. But it is there in the cards.
I have written on several occassions that Nigeria should remain united. I said again and again that Nigeria cannot do without the Igbo. I have shouted in the wilderness that Nigeria cannot do without the North. But I have now reached the conclusion that, under the present circumstances, the breakup of Nigeria is inevitable. It is just a matter of time.
This is not a prediction: it is a warning. It is a call to arms. It comes from the realisation that the Nigerian political system has now been programmed so that every election will now be decided by those whose votes can be bought with 30 pieces of silver.
The system has been rigged so that every election in Nigeria will now be determined by those who have filled the voting register with underage voters. So doing, your chances of being elected to high office are excellent if you are an incompetent, a crook, or a thief to boot. Otherwise, you don't stand a chance.
I congratulate all those who won infamous victories in the just concluded elections. But "send not to know for whom the bell tolls, it tolls for thee."
Food for Living: The Experience of Life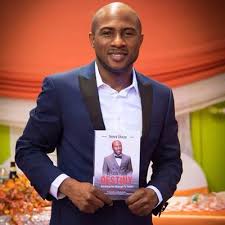 By Henry Ukazu
Greetings Dear Friends,
Life is an experience every one of us must surely pass through. It is often said that our experience shapes/defines who we are. Regardless of how true or false you may feel about life, you'll agree with me that to a reasonable extent, your experience has helped to shape some of your thoughts and actions. Isn't it true that it is only the person who wears the shoe who can tell where the pinches? It is a well-established fact that experience is the best teacher. This is because we all feel pains differently. According to a philosopher, life is about experiences. We all have to dream, strive, and fail before we can achieve success. Maybe we'll discover along the way that the journey is more important than the destination
In one of my articles, published a couple of years ago what is life and how can one live through it? I defined life as a woman because you cannot "really" know her. During the course of this article, we shall be discussing many components of life and how the experience can shape you. We all need experience to survive through life because it helps to shape us in addition to giving us more exposure, opportunity, and respect. For instance, we all sit in the same classroom, but we don't hear and understand the same thing; we all look at a picture but we don't see the same thing; we all might be walking to a location but we all have a different vision; we all have a business but we run it differently based on our experiences, knowledge and even networks. The same theory is applicable to marriage, job, academics, business, sports etc.
Let's share some practical details on how experience can shape us.
Marriage/Relationship
This is one of the most complicated and sensitive part of life any human can relate to. Marriage in simple term is life itself. As fondly opined by many rational minds, it is the school one can never graduate from, because you'll continue to learn until the end of life. In our contemporary society, we have recorded so many divorces and questions flood the mind as what the secret to a successful marriage relationship actually is. Well, in my own humble opinion, there's no clear cut secret to marriage except the presence of true love between both parties. This is because lots of factors contribute to a make a successful marriage. Every marriage is different and only the partners themselves can decide how they can manage their affairs. Where there's a misunderstanding between both partners, it will be in their best interest to settle it themselves, and where they can't settle it, a married or informed counselor can assist. I'm not insinuating that unmarried counselors with insightful positive experience can't advise married couples, but I do know that whenever couples have problems, they are the only ones who can address their concerns better because nobody knows the root and fundamental cause of the problem more than do especially when they are not comfortable letting it out which leaves the counselor with the only option of speaking from his/her own experience.  There have been cases where unmarried couples give advice to married people, in as much I won't kick against that idea, I feel that sometimes, if not most times, experience plays a huge role in solving problems especially a sensitive one like marriage. Moral: somethings are best experienced than imagined. This is because of the practicality that comes with it. It's just like driving, having sex, running a business etc.
Business
Just like the saying, old wine tastes better, the same can be said for business. The more time you spend learning the ropes in addition to equipping yourself with knowledge can play a huge role in shaping your business. Just like every great work takes time to manifest, business takes time to grow. I doubt if there's any overnight successful in business. If at all one ever exist, it's an exceptional circumstance it's quite unfortunate many people jump into a business with the mindset of having a great turn over/profit just because they see it is flourishing or they see their friends/colleagues making great strides in the industry. What they fail to understand is that it is not greener out there and every business has a secret.
It's imperative to note that one of the greatest ways to succeed in business is by having a great network. People find it comfortable to relate with people they know. According to Robin Sharma, "the business of business is relationship, but the business of life human connection". In business, a lot of factors come into consideration before one can have a headway. First and foremost you must know what you are passionate about and what your skills set is composed of. Then, give yourself the necessary time to learn the business/trade. This learning can take several forms such as reading, volunteering, taking a class, networking and gaining exposure in the sector.
Furthermore, to succeed in business, you must learn soft skills in addition to being creative with emotional intelligence. For example, a creative and proactive businessman/woman must meet people where are as opposed to having the clients meet him/her where he/she is. A prudent business-minded fellow must have a great attitude to listen to customers, he/she must take the initiative of providing ideas on what might be beneficial to the business, and he/she must have a great attitude to relate with not only his/her clients but the public at large. According to John Maxell, 'Leaders must be close enough to relate to others, but far enough ahead to motivate them'.
Job
One of the places that experience plays an influential role is the aspect of a job. Most employers always look for candidates with experience during the hiring process. It's only in a few and rare instance they accept a candidate without experience. An experienced candidate tends to do a better job than a new hire. For example, a new hire may do the job in the right way, but an experienced being may do it in an efficient way.
Academic
In our contemporary society, many people seem people to downplay the role of education as it relates to succeeding in life. They opine that you can always "learn from the street", you can also learn in an informal way as opposed to formal education. However,  they fail to realize that education itself is an experience because you need to get theoretical knowledge before applying practical knowledge. It should be noted that academic education gives you an edge over a person who doesn't have any opportunity/exposure to one. It is a well-established fact that no knowledge is a waste and having a basic theoretical knowledge can take the place of experience in certain situations.
Sports
This is another great area where experience plays a role. Sports is one of the great areas where experience is needed. It doesn't matter if you play football, soccer, table tennis, volleyball, basketball, track and felid events and wresting. Your experience will definitely make a difference if you harness it well.
In conclusion, regardless of what you may have experienced through life, having a positive attitude is a guaranteed way of overcoming negative experience. According to Reno Omokri, an author and Pastor, "the secret of love is sacrifice. The secret of happiness is giving; the secret of life is GOD." This nugget may have informed his line of thought. I don't know your experience, but whatever it is continue to learn from it because one day it will add up and when you look back, you'll understand why you have to have to go through the whole experience.
Personal
Just like every taste bud is different, each and every one of us experience different things in life.  According to Eleanor Roosevelt, "The purpose of life is to live it, to taste experience to the utmost, to reach out eagerly and without fear for newer and richer experience." If you ask anyone what's the purpose of life, you'll likely receive different responses. The answer to this question is subjective and deeply personal. Different things are important to us throughout the course of our lives. Yet one thing stays with us no matter where we go: our experiences. With respect to personal experience, definitely it's important to note that your network determines your net worth. Therefore, cultivate your friendships and find companies that fulfill you. It's from those experiences in life that you'll learn and grow. In this process, we can learn valuable lessons about ourselves and the world around us. So, don't be hard on yourself.
Henry Ukazu writes from New York. He works with the New York City Department of Correction as the Legal Coordinator. He's the author of the acclaimed book Design Your Destiny – Actualizing Your Birthright To Success. He can be reached via henrous@gmail.com
Food for Living: Inspire Yourself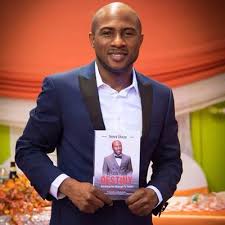 By Henry Ukazu
Greetings Dear Friends,
I guess you may have heard the saying, 'the joy of life is not how happy you are but how happy others can be because of you'.
There's always an internal feeling of warmth and fulfillment to know that because of the role you played in the life of someone, who can be a mentee or subordinate, they were able to succeed. I once highlighted that Mentors Are Life Savers in one of my articles with the same title.
Every being loves to be happy because happiness brings peace, tranquility, and clarity of mind. Once you have peace within yourself, family, organization and business, you are bound to have clarity of mind which will, in turn, make you focus very well in addition to being inspired to make right decisions. Therefore, it will be wise to say, peace is necessary for any rational and progressive mind/business to succeed. In the course of this article, we shall be exploring different ways we can inspire ourselves.
Every successful or great person was inspired in one way or the other. Every successful business was also inspired by another business, mentor or even the desire to solve a challenging problem in the society. We all need inspiration to move to the next stage in life. Thus the question now becomes, how can one get inspired?
Inspiration comes in different shapes and sizes. It can be internal or external.
Internal Inspiration:
Internal motivational comes from within. It's just like the act of intuition. Internal inspiration is the best form of inspiration. This is because when the force is from within, it opens up with unlimited opportunities and potentials. It's important to note that nobody can inspire you more than you can inspire yourself. Genuine inspiration always comes from within.
According to a philosopher, "I was thinking one day and I realized that if I just had somebody behind me all the way to motivate me I could make a big difference. Nobody came along like that so I just became that person for myself."
External Inspiration:
This is the motivation that is derived from outside forces, e.g. music, mentors, books or even situations like hunger, poverty and life challenges. According to some schools of thought, external inspiration has been the reason they succeeded in life (business, home and academics). This group of people believes that without these external forces they wouldn't have been able to achieve a great deal in life. Proponents of this theory fail to understand that, they were able to succeed because they had the internal zeal to succeed and the external forces only came as a catalyst. For example, publishing inspirational and motivating articles every week can be a challenging task because it takes discipline to commit to the task. However, as a prolific writer and author, I strongly believe, if one is not inspired, it will be hard for one to write nor matter how inspired the external factors are at play.
Techniques to get inspired:
Get Started:
The beginning of any task is usually the most challenging part. If you can begin a task with little or no resources, you can be sure of everything coming true if you are diligent. Take, for instance, you want to start a business, write a book, begin a Ph.D. program, contest for election, or even starting a good cause/campaign, etc. All you need is just a starting line for the universe to know you have a vision. A little push or inspiration can do the magic. Once you commit to this task, the universe has a way of coming around to support your work. You can also begin by breaking all your tasks in a little piece and taking them one step at a time.
Write your plan
Having a concrete blueprint on what you plan to do is another way to get inspiration. For example, you need to have an idea where you plan to be between 6 to one year, 3 years, 5years, 10 years as the case may be all things being equal. This plan will enable you to inspire yourself. Also, you can write down all of your goals and vision to keep track of where you are, and where you want to be. By so doing, you will keep track of how far you have come in life.
Reduce the daily distractions
Just like success needs concentration and positive energy, inspiration doesn't work well with distractions.  When you are easily accessible it will definitely become hard for you to focus. It's quite unfortunate to note that many people spend less time on what really matters and spend more time on what doesn't really matters. In order to change this habit, you'll need to reduce the influx of distractions that is surrounding you. By so doing, you'll be truly inspired to focus well.
Play music
Music can be a form of inspiration. I personally use music to get work done depending on my state of mind and what I am working on. A typical example was when I was writing my first book, music was one of my biggest inspirational energy, especially when I was down.
Be grateful
Most times we get caught trying to get to the finish point without taking time to take stock how far we have come. Being grateful for who you are and what you have been able to achieve in life can inspire you to do more. It's always good to reward yourself and celebrate your successes (no matter how big or small they are).
In conclusion, it is pertinent to note that you are the ultimate measure of how far you'll go in life. According to Wayne Dyer, "Be miserable. Or motivate yourself. Whatever has to be done, it's always your choice." If you don't do the work, nobody will do it for you. Therefore, I charge you today, to inspire yourself.
Henry Ukazu writes from New York. He works with the New York City Department of Correction as the Legal Coordinator. He's the author of the acclaimed book Design Your Destiny – Actualizing Your Birthright To Success. He can be reached via henrous@gmail.com
Opinion: Be Illimitable Pt. 2
By Tolulope A. Adegoke
"Let your presence on earth add values to life. Be responsible"! – Tolulope A. Adegoke
God Created
God did not assign His angels to create NATURE, HUMANS and everything. He did not seek supports, he seized personal consultation.
If you wait for others, you will waste like others in frustration. Majority of times, you do not need to rely on other people's opinion or supports. You need personal SACRIFICE.
The right place and time to create are when things are not okay: "FROM DARKNESS into LIGHT"! God did not give an excuse not to have created something out of nothing, light out of darkness!
Your Spirit must work with your CREATIVITY
Destiny doesn't answer to your work alone; it answers to your spirit man. It takes you to be blind enough to be able to achieve the unimaginable. It takes "rituals" to solve problems and produce, then reproduce. It takes selflessness to be a ritualist. It requires your blood and sweat. Your spirit must leave you and must settle on the face of the deep!
God sacrificed His Son (Jesus Christ) to save the world. He also asked Abraham to sacrifice his Son (Isaac) to Him.
Rituals require sacrifices either "self" or your "valuables". Give offering with a knife in your hand to cut your pocket. Give selflessly. Be a "ritualist"! because you are a spiRITUAL being! It takes ritual grace to commit rituals. Babies give offerings, but kings give sacrifices! Gather seeds and commit rituals. You are a government. Don't live like a refugee. If you cannot sacrifice, you end up a "money-pie", instead of multiply, and you will only be "food-ful" and not fruitful.
It takes sacrificial rituals to multiply and fruitful! Think the unimaginable, do the unimaginable to achieve the unimaginable results for outstanding profits and change. Sow to acquire and connect into God's divine inspiration to acquire and connect into God's divine inspiration.
Death is not when a man dies, it is when the gift(s) in him dies. When a man is not working with his gifts, he is dead! The gift of a man makes way for him- Psalm 68:18.
If you are not gifted or not working or operating by your gift, you are Godless! Gifts in its real sense are not limited to celestial gifts. It is your talents that will open ways and wave for you.
Prayer
Man becomes a god at the point of his gift. Without your gift, you are an imbecile. Without your gift, you will face torments on earth, but with your gifts, you can enjoy Heaven on earth!
Worship
Serve God with your gifts to more gifted for outstanding creativity for productivity. The world has evolved into the age or realms of creativity at a shocking speed beyond the norm. A man's destiny is not only tied to opportunity(s), but also to divine revelation! Your gift is not a gambling or begging ticket! If you know your value, you will not sell it cheaply.
BECOMING ILLIMITABLE: Activating Your Gifts
The major factor to becoming illimitable by activating our gifts is by divine revelation. Be inspired by God to be productive and well packaged. Prayer cannot displace process. Your dominion answers to what is in you. Poverty is the absence of observation. Poverty is not just the absence of provision, but observation!
Unemployment is the blockage of gifts by man- 2Kings 4:2-6.
Lock up yourself to observe! If you do not lock yourself indoor, you cannot become an industry. The power of observation is better than the power of education. Observation is another word for Thinking. Prayer is formen, while thinking is for gods! John 10:34 reveals: "Jesus answered them, Is it not written in your law, I said, Ye are gods?"
You have the mind of God. When last did you think? When you pray, you inform God; but when you think, you involve God! The greatest Professor is the Holy Ghost. The mind of a man is the superior tool for creativity. When you think, you receive the mind of God. If you are not a graduate of your mind, you are an illiterate! When you learn, you cultivate an absorb knowledge.
Think, Speak and Act to Create! Thinking is the act of generating excuses-eliminating tool-box! It is not only a mode of generating ideas for the ideal. It is better to better to be an inspired engineer than to be an academic engineer, by working in-line with your authentic calling which prolongs your impacts which avoids expiration through the roles of posterity!
Thinking is another medium of fasting-you abstain from any form of distraction. The greatest television on earth is the Human Mind! Selfless imagination is better than a selfless hard-work.
Pleasure is the greatest weapon which I refer to as a beautiful distraction adopted by the devil and its cohorts to bring man out of his dominion! There is nothing wrong in being a football fan, but don't be a football fool! Pleasure should become a poison to you. Pleasure could be likened as honey coated with poison! Pleasure is the current poison that limits or stops a man from fulfilling his authentic purpose on earth. "A little Sleep, A little Slumber; Plenty Sleep. Plenty slavery and death!" If your work cannot make you work at night, you will end up in the prison of life!
If you subscribe to quietness, you will end up in blossom ideas and outputs, because in quietness lies the truth. Silence is the best place for inventions.
Thinking is a known secret. Use information to pass examinations; for effective and productive activities, engage revelation to grow in life and as well share for maximum impacts.
Most research works in the Third World Countries are simply "read-search", and not "real search"! Re(al) search has to do with backing up with empirical evidence through secrets discovered or dug out by you in the course of searching for the truth in-line with target areas. Secrets mean to See, to visualize, to dream; then CREATE!
To maximally engage secrets, you must cut off from those seeking for survival and connect with DREAM chasers! therefore, you need to build a lion's heart within you in order to be able to take giant steps!
It is therefore in your power to command your season! It is your turn and your time…do not give in to the pressures at hand! Live in the reality of your desired change and authentic purpose.
(The end…)
Thank you for reading. I trust that you have been activated!
Tolulope A. Adegoke is an acclaimed "globalpreneur", with the mandate to enrich lives and provide the professional, spiritual, academic and leadership empowerment needed to birth, maximize and sustain possibilities in peoples, corporates and nations. He is a prolific writer, frequent keynote speaker and spoken word poet, among others, having written countless articles in diverse reputable fields and honoured many public invitations.
He is also a Senior Administrator.
Tolulope Adegoke can be booked for public events via the contacts below:
E-mail: adegoketolulope1022@gmail.com