Opinion: Nigeria Will Not Survive the 2019 Presidential Election, By Femi Aribisala
What we witnessed in the recently concluded election was the death knell of democracy in Nigeria.
For those of us who had hoped against hope, the 2019 presidential election has proved to be the last straw. We are now convinced that Nigeria is a hopeless case. This country is not just a major disappointment; it is decidedly firmly on the trajectory of a future break up.
Today, the silence in the Nigerian political space is deafening. Just look back to 2015 and before, when there was vibrant debate about almost everything under the sun. But now it is "siddon look." We just had an election that was no election and more like selection. It was even more a mini civil-war, characterised by killings, voter suppression and intimidation, ballot-snatching and falsification of results.
There was even a case where the electoral umpire claimed he was made to declare a false result at gunpoint. But in spite of the bogus outcome of the elections, nobody is fighting anymore. Nobody is burning tyres today or demonstrating in the streets. Instead, people are watching and waiting to see what will happen. Surely, this cannot be the end of the matter.
Phyrric Victory
The so-called victors are jubilant, reading the eerie silence as mission accomplished. However, the omen is bleak and dire. It is always better when people express their feelings freely. That way, you know exactly where they stand. But when everything is bottled up as it is now, then you know we are in for trouble. Sooner, rather than later, the dam will burst.
There is definitely a cold war currently going on in Nigeria today, and it is a lull before the storm.
Only those who have been bought, or political sycophants looking for scraps of the stolen pie, are talking. They are giving back-slaps and high-fives to the phyrric victors. Meanwhile, wisdom and reason have concluded that Nigeria is a lost cause. No point waiting for another farce in 2023. Now is the time for all good people to leave the country; either physically or psychologically.
It is now clear that those who believe they have a future have no part in this failed and discredited state called Nigeria. To your tents, O Israel!
Those who make peaceful change impossible, make forcible change inevitable. But that is not to suggest military intervention is the answer. We have already done that and got the t-shirt. All the military did, in all their years in power, was to drag Nigeria through the mud. There is no point putting any hope in them again, after all, it is the same military men who hijacked the democratic system simply by taking off their uniforms and putting on agbadas.
Things Fall Apart
Seeing the template established in this fraudulent 2019 election, the inevitable conclusion, at least to me, is that this Nigeria cannot survive. The message of the 2019 election is that Nigeria is doomed to disintegration. Things have fallen apart and the centre cannot hold.
The message is that the powers-that-be are determined that we must be satisfied willy-nilly with incompetence. They say we must put up with economic failure. They insist our new status as the poverty capital of the world is to be commended. They tell us returning Nigeria to major debt status is next-level achievement. They tell us to celebrate abject failure as glorious success.
If you were to believe the lie, our leaders have resuscitated the naira. They have nullified power blackouts. They have removed the petroleum subsidy. They have reduced the pump price of petrol. They have created millions and millions of new jobs. Our hospitals are no longer consulting clinics. Life and property is now secure in Nigeria. Our agricultural sector has been suitably revamped.
So a new panoply of ambitious political mavericks came out, talking up public policy, debating the issues, offering new ideas for the renewal of the national mandate. Among these were Kingsley Moghalu, Oby Ezekwesili, Tope Fasua, Fela Durotoye and Omoyele Sowore. I shared their delusion in thinking the Nigerian political system was amenable to change.
Our leaders have achieved self-sufficiency in food production in Nigeria. They have killed corruption in the land. They have rebuilt our roads and bridges. They have defeated Boko Haram and rescued the Chibok girls. They have restored the reputation of Nigeria in the comity of nations. As a result of these glorious achievements, the current government not only won re-election, it did so with a resoundingly bigger majority than before.
Dashed Hopes
All this makes 2019 a major watershed in Nigerian political history. For some reason, hopes were rekindled during the campaigns; only to be dashed ruthlessly. The times are so bad, our situation so worrisome, that many presidential hopefuls came out of the woodwork. It was time to rescue Nigeria. It was time to change the dismal trajectory of the nation's history.
Surely, even the blind can see that we cannot go on like this. Surely, these crop of current Nigerian leadership will be thrown out by a despondent electorate. It was time for a new page; a new departure. What we needed was our very own Mercutio proclaiming a plague on both the houses of our delinquent political establishment of the All Progressives Congress (APC) and the Peoples Democratic Party (PDP).
So a new panoply of ambitious political mavericks came out, talking up public policy, debating the issues, offering new ideas for the renewal of the national mandate. Among these were Kingsley Moghalu, Oby Ezekwesili, Tope Fasua, Fela Durotoye and Omoyele Sowore. I shared their delusion in thinking the Nigerian political system was amenable to change. I believed with them that we are all fed up with the status quo.
So they formed new parties, toured the country, pumped flesh, marshalled new agendas; only to meet their Waterloo at the discredited polls. They obtained, or were awarded, an insignificant fraction of the millions of fabricated votes. So completely were they crushed that there is even talk now of making it difficult, if not impossible, for other parties to contest in future elections apart from the tweedledee and tweedledum of the APC and the PDP.
Failed Nigeria
The message of our Caesars in Abuja is without ambiguity: there is no room for change in the politics of Nigeria. Under no legal circumstances will those who have ceased power by deception and subterfuge willingly relinquish it for the sake of some nebulous construct called democracy. To hell with power to the people, they insist in one accord. Power belongs to the professional politicians in Nigeria, and forever so shall it be.
The Nigerian electorate itself is no better inclined. God says in the scriptures about the Israel of old: "The prophets prophesy falsely, and the priests rule by their own power; and my people love to have it so." (Jeremiah 5:31).
The 2019 elections show that a substantial number of Nigerians, especially in the North, are convinced this failed country called Nigeria is the best that Nigeria can be. Indeed, if the verdict of the doctored polls were to be believed, then most Nigerians are very much in love with this malignant Nigeria.
They love a Nigeria that is poverty-stricken, where our leaders are thieves, armed-robbers and pen-robbers, where beggars and vagabonds roam the streets, where the illiterate and the uneducated are the champions of public policy, where human life is worthless and people are massacred in numbers every day. Nigerians, according to the Independent National Electoral Commission (INEC), adore a Nigeria where truth has fallen in the streets and justice is an orphan.
Death-knell of Democracy
Never again. If there is anything to be learnt from the experience of the failed new idealists who ran for president in mushrooming parties this time around and lost their shirts, it is that Nigerian politics is a complete waste of time. The electorate has apparently never believed in the polls. They know their votes will not count. They know the only time politicians have any regard for them is during election campaigns.
The system has been rigged so that every election in Nigeria will now be determined by those who have filled the voting register with underage voters. So doing, your chances of being elected to high office are excellent if you are an incompetent, a crook, or a thief to boot. Otherwise, you don't stand a chance.
So, if they can get a small bag of rice or garri from the charlatans running for office, or maybe even just N1,000 for their thumbprint, that will do just fine. If you can give them even more, so they can attack polling booths in opposition strongholds and make away with the ballot boxes, they are ready. If you can give them lunch, so they can incite a riot, so an election being lost is declared inconclusive, they will do it. Thereby, the victor becomes the vanquished.
As a result, we will not see the idealism of 2019 come 2023, should this misnomer we call Nigeria still exist by then. The newcomers are once bitten, twice shy. Even now, by the time we came to the gubernatorial elections, after the farce of the presidential, Nigerians had lost all interest in democracy. Most people did not even bother to come out to vote again.
Of course, this did not prevent states like Kaduna from recording more fabricated votes in the gubernatorial election than even Kano did fictitiously in the presidential election. In short, what we witnessed in the recently concluded election was the death knell of democracy in Nigeria.
So what is the answer?
Goodbye Nigeria
More and more people are going to vote with their feet. The industrious and the enterprising are going to seek greener pastures elsewhere, having concluded that Nigeria is a lost cause. They will go to Canada, to Australia, to those countries where merit is rewarded and excellence is the watchword. The smart ones who stay behind will start insisting on the dismemberment of this bogus contraption called Nigeria.
What the 2019 election tells me, in no uncertain terms, is that the future of Nigeria lies in the breakup of Nigeria. It is not what I want. It is not what I desire. But it is there in the cards.
I have written on several occassions that Nigeria should remain united. I said again and again that Nigeria cannot do without the Igbo. I have shouted in the wilderness that Nigeria cannot do without the North. But I have now reached the conclusion that, under the present circumstances, the breakup of Nigeria is inevitable. It is just a matter of time.
This is not a prediction: it is a warning. It is a call to arms. It comes from the realisation that the Nigerian political system has now been programmed so that every election will now be decided by those whose votes can be bought with 30 pieces of silver.
The system has been rigged so that every election in Nigeria will now be determined by those who have filled the voting register with underage voters. So doing, your chances of being elected to high office are excellent if you are an incompetent, a crook, or a thief to boot. Otherwise, you don't stand a chance.
I congratulate all those who won infamous victories in the just concluded elections. But "send not to know for whom the bell tolls, it tolls for thee."
Leadership in Trying Times (Pt. IV)
By Tolulope A. Adegoke
"Don't believe in what you are called; it can trap you! I don't trust your titles. You have not done what you could have done yet! What they have seen so far is only a fraction of who you are. Don't allow what you have done to prevent what you could do! " – Tolulope A. Adegoke
It is pertinent to note at this juncture that leaders initiate change. Leadership naturally demands change. Nigerians are not the problem, but the leaders. You can only lead people as far as you have gone yourself. If you do not improve, your organization will never improve. I have discovered something about developing countries, because I was born in one and still live in one; when you give them a title, they stop learning. Nothing is worse for a Third-World man than giving him promotion and a title, because he believes he has made it. When you call someone a manager or CEO or honorable, reverend, or bishop, they stop learning. And that's when an organization stops working or growing. When you are given authority or a title, you should buy more books and take more courses. Because you are not just leading your own life, you have lives to lead to a higher future and a higher level. This is why true leaders never graduate from the school of life; they are always learning. Because I must constantly re-educate myself, Dr Myles Monroe (of blessed memory) says, "I read four to five books a month. I have been doing that for the past years… that means one book per week." I am an eternal student." You are reading this article right now because you are willing to expand your mind. You can never grow beyond what you know, unless you grow what you know. To lead in difficult times, you must be a reader, because readers may end up becoming leaders when they apply what they have learned in school.This is why you should never allow anyone to prevent you from studying and growing. Also, never believe that you have made it. Don't trust your titles. Don't believe in what they call you, it can trap you. I am a recipient of several awards, but I do not allow them to get into my head, because the greatest enemy of your progress is your last success. Don't trust what you have achieved. Don't believe anybody's accolades, because it is a trap. You have not done what you could do yet.  What they have seen so far is only a fraction of who you are. Stop being mediocre! It's time for you to stop complaining, and start studying. Don't allow what you have done to prevent what you could do. The act of leadership is taking followers from where they are to a place they have never been. As a true leader, you have to be able to take people to where they have never been. That's your role. Leadership is not about maintenance, it's about innovation, exploration (that is, going beyond the box).
Leadership entails an adventure of thriving in creating a future, even in trying times, when all hope seems to be fading off. I believe that many of you (readers) are tired of the majority of the difficult situations that you face.I sense strongly that you complain so much about it. It may be about your nation, family, continents, or low-level leaders or governments who tend to take you on a journey to nowhere. But if you truly desire a genuine change, you have to be willing to take an adventure into the unknown.
Thriving could entail some form of discomfort.
Leaders will always create discomforts that are worthwhile. Why? Because they are uprooting people from their own familiarity. This is why true leaders seem not to be liked by a majority. They disturb your laziness and also irritate your comfort. They make people do things that are uncommon, probably things that they have never done before. They make people change their behaviour. In short, they frustrate your comfort zones but re-shape our cultures, ethics, norms, and values. True leaders thrive the most in trying times, because they are 'eruptors', they are catalysts! They always act as leverage, taking you from a place you know to a place that you do not know. The major problem with the majority across the world is that they like the familiar. It's amazing how much we say we want change, and when it's time to change, we tend to hate it.
The Crisis is increasing-it is called Trying Times.
Thriving comes with a brand of leadership that naturally creates change, and this comes with crisis. We tend to talk about crisis in the world today, even globally in diverse facets of life. But sincerely, all of that is not true. To me, there is no such thing as a crisis. It doesn't exist! A lot of people are doing so well, achieving great feats in the middle of crisis, simply because they could see beyond the ordeals. Such people, like me, see opportunities! Mentality is key! Leaders create crises so that there can be more opportunities to thrive. They are not victims of them. Simply ask me how?
Leadership is an exercise in the management or the creation of crisis. A true leader says we would construct a six lane road network. That's a crisis! Because many people are used to the single lane-road, where they sell and hawk their goods in the middle of its pot-holes. Now it's a crisis because the government is trying to make a change happen on such a road network, and many people may not be able to sell and hawk their goods anymore. But it takes a leader to take such a drastic step for a good change to occur within the system. These actions create discomfort for those benefiting from the bad road network. It is a crisis to take people to the level that they have never been, even though it may be a good place. Leaders initiate change… This change tends to change or reshape the patterns of people's lives daily.
The Change Factor
You are a leader only if you initiate change. Managers only maintain things, while leaders change things. This is why a manager and a leader are completely different. Managers focus on systems, while leaders focus on people. Managers focus on the bottom line, while leaders focus on the issues that arise. Managers focus on what to do, while leaders focus on 'why' we are doing it. They think differently. And I strongly believe that you are finding this write-up interesting because it's time for you to move into leadership. This moment in this write-up was a divine appointment, because you are tired of being what you are. You've most likely been faking it for the last few years, telling your parents you're having a good time.But why is this happening to you? It's simple. You are bigger than who you really are. You are far stronger than what they say you are. You can do much more than they told you that you could do. You are far better than what they say you are. And I am doing this writ-up to irritate you. You do not change until you are angry. Anger could be a crisis, but it could also be a weapon for a good change. Whatever you tolerate will never be changed by you. This is why what you call crisis comes into your life. A crisis comes to take you out of the ordinary and force you to dream bigger! It forces you to be creative! There is no problem in your life or around you, they are only opportunities to be better and bigger.
You all must come to understand that change is your best friend! It is the only thing that is guaranteed and has your best interest at heart. Some nations are excelling more in these trying periods because they are not seeing crisis in the common senses or language of ordinary thinkers or seers. These categories of nations are only seeing opportunity! And they all keep maximizing it, whether you like it or not. You must also come to understand that a thing is what you call it! They say opportunity, while shallow thinkers say crisis!
Come on! You need to align yourself with creative people. You need to start reading and studying the right books! Being with the wrong people and a bunch of complainers will only keep you stagnated and wanting or wishing for life, if you are not careful. I charge you to change your relationships. As a matter of fact, you can never rise above your company. If you are the smartest person in a group, then it's time to leave the group… Waking up from mental slumber is one of the greatest make-ups which fine-tunes our beings into stepping up in the right order and lanes to thrive at any point in time in life.
Food for Living: Overcoming Anxiety, Fear, Stress and Anger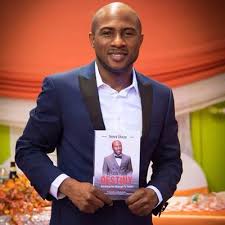 Dear Destiny Friends,
As human beings, we are confronted with fear, stress, anxiety and anger in the course of our daily activities. These, if not properly handled and managed, can destroy any organization or a productive being.
Arguably, one of the most dreaded emotions human beings face is stress. Stress can be a silent killer. When the mind and body is stressed, it has a way of affecting productivity. Just like anger is one of the fastest ways of destroying someone, fear is regarded as the greatest force limiting productivity.
Anxiety is another deadly type of fear because it deals more with worry, and the future, rather than the present. Anyone suffering from anxiety is likely to have an increased heartbeat, shortness of breath, difficulty in sleeping, and will always forget and lack focus.
The origin of negative feelings is traced to failed expectations from people, and situations which sometimes do not meet our expectations. When this situation occurs, we tend to have anxiety, anger, stress or even fear of the future.
As a human capacity coach, I constantly come across youths, adults, and parents who are constantly dealing with diverse kinds of pains, stress, anger, and anxiety in their lives. Any productive mind who wants to grow will have to eschew fear, anxiety, anger, and stress. This might be hard, but trust me, it is doable if you are able to train your mind and work with the right people. However, if you have fallen short of any, it's okay to have regrets because we are all humans.
Anxiety normally creeps in due to expectations of the future, but it can be managed by a combination of medication and cognitive psychotherapy. However, neither lasts forever. A therapist can be used to manage these symptoms.
Happiness is the resultant feeling we have when we are at peace with ourselves and humanity. However, constant negative emotions can also get in the way of happiness, and it has the capacity to compound our level of stress and worry and ultimately damage our health. While there is no magic wand to change negative emotions to positive ones, there are ways to lessen the intensity of the emotion and shorten its duration. With practice, you can learn to disrupt and tame negative emotions.
What Caused This Feeling?
The first step in healing is asking the wh questions? Why did it happen? What caused it? When you understand the cause of a problem, you will be better poised to solve it. You will better understand and interpret memories, judgments, beliefs, values, expectations, and observations. When you understand these thoughts, the next big task is asking yourself if these thoughts will help you to solve any of your problems. You can ask yourself, does this feeling warrant me to be angry or fearful? Who can help me overcome this challenge/problem? How can I fix the problem or focus on the present as opposed to what I can't change?
Physical exercise
Anxiety and anger can be reduced when you exercise. Exercise has a way of reducing worries, especially when you have music in the background. On a personal note, whenever I am exercising, I usually have music in the background because it has a way of making me feel present. The same is applicable whenever I'm stressed, I usually play music or sleep.
Take a Walk
 Whenever you feel stressed, depressed, pained, or uncomfortable with the way life is treating you, try taking a walk and enjoy the beauty of life. You can decide to go to the beach, walk around the garden, or even take a random walk across the town. It's normal to always see our deficiencies which blinds us to the beauty of life. When you take a walk, you see people of all kinds, some will be begging on the streets, some might be walking, others might be in a bus. If you can think out of the box, you will discover, you are far better than some of them with what you have.
You can also decide to visualize a happy place. For instance, imagine being in a resort, imagine how life will be when you overcome the stress, pain, anger, or even the tension with the thoughts. This feeling can make it more humane to control your human reaction.
Don't Beat Yourself
One of the worst things that can happen to you as a human being is trying to be hard on yourself. As a human being, you can't hide from your shadows. Your shadow is like your thoughts. You can't hide from your thoughts.  It's like closing your eyes to the sky. You can reduce looking at the sky by using a goggle. So whenever you have negative emotions, acknowledge them instead of trying to shut them down, and see how you can work on them.
Face Your Fear
The fastest way to kill your fear is by facing them. If you don't confront your fears, it has a way of robbing you and reminding you of how doomed you are. Facing your fears simply means doing what you dreads. For instance, the best way to become a good writer is by writing as opposed to procrastinating. When you start to write, you will kill the spirit of fear associated with writing. You will be happy you took the bold step. When I began writing many years ago, it felt like writing was stressful, but over time, I became addicted to writing and it's now fun to me.
Another great way of dealing with fear is by imagining the worst that will happen if you face your fear. Do you know that whether you face your fears or not, the worst will still happen? How about you face it, you never can tell if you will overcome it. You can overcome fear by practicing mindfulness. Mindfulness allows you to become more aware of your fear because it creates awareness that helps you overcome your fear and anxiety.
Share Your Pain
Many people don't understand the importance of sharing. Do you know that problem shared is a problem solved? When you have pain or feel stressed, please endeavor to speak out. I understand, each one of us is dealing with one pain, but then, there's no harm in sharing. Keeping it to yourself might not solve the problem. The only concern you should have is the person you will share the pain with. Even if it means sharing it with a professional or trusted person, please do. You can talk to a family member, friend, a trusted clergyman, your doctor or a therapist. Depression is real, anger is real, pain is real, but they can be managed.
Rejoice/Reward Yourself
Celebrating yourself is the best thing that can happen to you. Take time to give yourself a little treat. Most times we are always looking for people to celebrate us. If nobody gives you a platform, create one for yourself. Try and reward yourself with any little success you have recorded. It has a way of boosting your ego and human capacity nature.
Eliminate Triggers
Figure out what are the biggest cause of negative emotions in your life. Is it your job, your schoolwork, your colleague? If you're able to identify what they are, see if you are able to eliminate them from your life, or at least reduce them.
Henry Ukazu writes from New York. He's a Human Capacity & mindset coach. He's also a  public speaker. He works with the New York City Department of Correction as the Legal Coordinator. He's the author of the acclaimed book Design Your Destiny – Actualizing Your Birthright To Success and President of gloemi.com. He can be reached via info@gloemi.com
Food for Living: How Your Choice Affects Your Life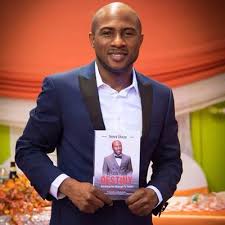 By Henry Ukazu
Dear Destiny Friends,
The greatest power that a person possesses is the power to choose – J. Martin Kohe
One of the most powerful desires of every individual is freedom. Freedom is characterised by true independence of any human being. When you have freedom, you can decide what you want, and what you don't want. When you have freedom, you call the shots, and you won't be deterred by what others feel or think about you.
This is how freedom works; as an employee, you are always at the beck and call of your employer, you will have to do the wish of your boss if you want to keep your job. As a child or apprentice, you are technically bound to obey your parents or boss pending when you are capable of standing on your feet. As a government official, you are bound to protect the government you serve, and where you feel the government is derailing, you can either resign or forever keep your mouth shut.
The origin of freedom can be traced back to the Book of life (Bible) when Adam and Eve were instructed by God to eat all fruits except a particular fruit. Due to the curious nature of man, they were deceived by the serpent which told them that when they eat the fruit, they will see and know what God knows. The point here is that Adam and Eve had unfettered freedom in the garden of Eden, but they messed up the freedom due to the choice and decision they settled for.
Why is freedom important? Freedom is important because it enables us to have a choice. Our choice determines the kind of freedom we will eventually have. If you make the right choice, you are more likely to have more opportunities to succeed, but when you make the wrong choice, you are bound to pay for it. Every choice we settle for has its own consequences, but the good thing about choice is that it prepares us for the greater journey ahead. For instance, during the COVID-19 pandemic, while some people were complaining, creative minds were exploring opportunities because every problem provides corresponding opportunities if you can think out of the box.
It should be noted that every choice you make affect other people. That's why it's important to always consider your family and close friends before taking any risk. Avoid making important decisions under any influence. It is imperative we act responsibly because the choice we settle for can define us. According to Winston Churchill "The price of greatness is responsibility".
Per Sam Silverstein said, "Making choices also mean accepting the idea that we are part of a bigger picture. We are not alone in our choices. Our choices affect not only ourselves but the people around us. Our choices shape our actions. Our actions are received and interpreted by those around us. These actions shape the opinions and feelings of those individuals, and ultimately, the actions they take for or against our behalf."
Choice is a powerful weapon in the minds of rational beings. To know the importance of choice, take an inventory of your life for the last 10, 20, 30, or even 40 years since you came of age, and evaluate all the mistakes, successes, opportunities and disappointments you may have encountered. One thing is certain, you will wish you can roll back the hands of the clock to either fix the past, or wished you would have done certain things differently.
The good news about making a bad choice or mistake is that it doesn't define you. Each of us has made mistakes in life and as such it will be foolhardy to be hard on yourself. If you make a mistake, see it as an experience and truly appreciate it because it means you are doing something and learning at the same time. Yesterday can be defined as what happened in the past, and today can be defined as what is currently happening which can translate into opportunities if properly nurtured in order to attract the opportunities of tomorrow.
Why do I make this analysis? It is your mistakes or choices that made it possible for you to have experience which enables you to make a better choice. If you had not made the mistakes, would you be in a better position to make an informed decision? Your answer is as good as mine, so don't be hard on yourself. The irony of life is that anyone making a mockery of you might have the worst experience. It is just that it's not seen in public because every one of us is battling with a secret frustration.
Do you know that your choice can be used to determine your interest in life? Choice plays a great role in choosing who you will be your life partner. Choice determines your interest in any academic discipline. Choice determines the kind of businesses you engage in. Choice shows your preference for the food you eat, the cloth you wear and the religion you prefer.
Choice can be related to feelings. But feelings is more attached to emotions. Your emotions can be controlled by how you programme what happens in your mind. Feelings allow you to follow sheepishly without ascertaining the facts. But you have the correct facts, you will know how to act in a normal way. Question. Can you have feelings for a goat? No. When you have facts, you will know it's improper to have feelings for a family member.
Facts give you awareness to make the right choice – it's just like when society justify that men are natural cheats. Let me ask you if the creator made it possible for anyone to die when they have sex with someone other than their lawful married partner, will men or ladies engage in indiscriminate sex? The point here is that you can control your emotions and feelings with your choice of thoughts. You can control your feeling because you're the one having them. Moral: Principles make you calculative, while fidelity makes you intentional.
It's important to stress that you can control your desires in life because you are in charge of your life. You own and control what you want people to hear, see and feel. It's just like driving a car. Who controls and directs the car? I agree as humans, we have an impulse, but let's analyze the issue of impulse with a mad man or woman. We have seen one before, if they are mad, why don't we jump into a lagoon since we know they are mad instead of walking by the sideway. Why don't they bump into a moving car as opposed to walking by the sideway? That tells you they have some control; no one is controlling them like a robot. If a mad man or woman can have such control, how much more a rational mind?
Let me share with you how to make the right choice
Follow your conscience
The best way to determine if you are on the right side of life is when you have peace of mind. You can never have peace of mind if you are not at peace with your conscience. Any human being who doesn't have a conscience is a living corpse.
Explore Options
Before you decide, explore other alternatives. Don't be in a hurry to make a choice. The more options you have, the better opportunity you have to make the right choice. Take your time to gather all your facts and information until you feel satisfied. Remember, when in doubt, do not act.
Think about the positive outcomes 
Always think of the big picture. Quit thinking of the short term. Refuse to make a choice that will make you regret tomorrow. When you make a choice/decision, try and stick to them even if it's unpopular. No one knows what you feel more than you, neither do they know you better than you know yourself.
In conclusion, we can choose to be happy, or not. We can choose how we react to hard times in our life, with positivity or negativity. We can choose to take responsibility for our actions or blame others for our failures. We can choose to be a victor or take on the role of a victim. What choices are you making in your life?  Are they the ones that result in positive consequences?
Remember that according to Any Rand "Every man builds his world in his own image. He has the power to choose, but no power to escape the necessity of choice."
Henry Ukazu writes from New York. He's a Human Capacity & mindset coach. He's also a  public speaker. He works with the New York City Department of Correction as the Legal Coordinator. He's the author of the acclaimed book Design Your Destiny – Actualizing Your Birthright To Success and President of gloemi.com. He can be reached via info@gloemi.com