Opinion: Another Attempt to Blackmail Prince Ned Nwoko
By Joe Okafor
The audio recording is now trending on the social media. The conversation is between two men from Onicha -Ugbo in Aniocha North Local Government Area of Delta state. One is Assia Eze who was just spending his eighth day in Turkey at the time. The other, Azuka Jebose Molokwu, a former Nigerian journalist based in USA and now works essentially as a hack writer. Onicha-Ugbo, their home place shares boundaries with Idumuje-Ugboko, the community that the International Lawyer and business magnate, Prince Ned Nwoko, hails from.
Azuka as he is now notoriously known has gained infamy and loathed on social media for his irritable and insidious attacks on the respected billionaire Lawyer ,Prince Ned Nwoko. Azuka is well known as the smear campaign agent of Rainoil boss, Gabriel Ogbechie. Only recently , it was revealed that Ogbechie had called Azuka 18times on phone.Ogbechie's phone number, the dates and times he made the calls were all revealed. He hasn't denied it and he is most unlikely to do so considering that the exposè was allegedly from the network insider. But this was the same man, the same Rainoil boss that denied ever knowing Azuka, not to mention working for him. The exposè therefore put a permanent taint on the integrity of the man that trades in oil and gas.
And once again , an unrepentant Azuka is doing his shameful job.
So, in this recorded audio which Assia Eze recounted in an interview with Anioma Voice, an online publication, the Turkey based Assia narrated his encounter with Azuka.
Hear him, "Azuka called me. It was after eight days that I arrived Turkey. He asked me if I knew him. I said no. He then told me he was from Onicha-Ugbo. Then I asked him, are you not the one writing all sorts of bad things about Prince Ned". Then Azuka responded, "thank God , God has removed you from that evil man and killer". Shocked, Assia asked who he so qualified with satanic adjectives and Azuka responded unequivocally that it was Prince Ned. Naturally , Azuka confessed, he got terribly irritated and for a good reason. In his words, Prince Ned remains his greatest benefactor.
"This was the same man that saved me when my leg was going to be amputated", he said. Indeed one of Assia's legs was going to be amputated by some quasi-medical practitioners in a local hospital. But Prince Ned took him to a decent hospital where he was saved. He spent two good years in this hospital and the billionaire Prince paid his medical bill of N7.5million. It was not surprising that a dumb founded Assia therefore listened in shock as Azuka appealed to him to provide him with some information about the renowned Antarctica adventurer,
Prince Ned. Azuka wanted Assia to give him more information about the lies they, Azuka and his sponsors, peddled about someone dying in Prince Ned's country home's swimming pool. He narrated lies about how the Prince dumped innocent people in prison and so on. The summary in his words is he wanted Assia to join them to blackmail Prince Ned. In his voice, " let's work together to see how we can blackmail Prince Ned and embarrass him in court ". He told Assia that Gabriel Ogbechie would pay him some incredible sum if he joined their crew of blackmailers. To demonstrate their seriousness about initiating him into their repulsive gang, Azuka told him Gabriel Ogbechie had sent him, Azuka, the sum of N300,000 to be transferred straight to Assia's account and this would be followed with a whopping N10million gift.
Then Assia took time to lecture this Ogbechie's messenger about Prince Ned's kindness, how he, Prince Ned, planned to send him abroad for treatment over his decaying leg before settling for a very special hospital in Nigeria due to logistics delay and paida staggering N7.5million for his treatment, and how the generous Lawyer pays many of them salaries without doing any job for him. But Azuka remained adamant in his quest to convince Assia. In Assia's voice, "when he told me to send him my account. I quickly agreed so that I will have evidence. Then he paid N50,000 . I got the alert but I told him I didn't. So, he told me he would use Western Union . I was happy because this time he will send me the code and all these will be evidence ". Indeed Azuka played into Assia's plans because he wired the money. And as soon as Assia received them, he shared the receipts with Prince Ned and people he worked closely with.
It was therefore laughable when Azuka tampered with the conversation and edited the dialogue to present Assia as a compromised fellow on social media. It turned out only as a futile exercise and a waste of time and money because Assia remains infinitely grateful to Prince Ned stating " if not for him I would have been dead ".
What is of utmost pimportance in this rather tragic phone drama however, is Azuka's morbid desperation. It is a crass demonstration of his obstinacy, lies, his blackmailing job and the fact that his woeful assignment has the overt endorsement of his paymaster in oil and gas trade.
But because Prince Ned is obviously on the side of truth, he has remained consistent and all the malicious attempts to blackmail, frame or even assassinate him have come to nothing.
Food for Living: The Relationship Between Prayer and Work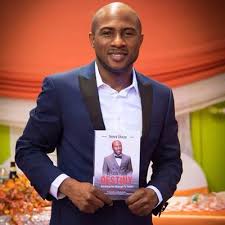 By Henry Ukazu
Dear Destiny Friends,
Pray as if everything depends on God; work as if everything depends on you." – Saint Augustine
As we are gradually approach the end of the year, it is pertinent to examine how we have fared thereby ascertain where we got it right and wrong, and take take steps to make an improvement. A good way to know if you have fared well is by checking the results of all your actions and activities. This, in other words, means to consciously take stock of our products, services and life in general. Taking stock applies to all aspects of lives cutting across business, academic, family, government, personal and professional development. Regardless of any sector or industry you find yourself in, what people want to know is what you achieved while working there; that's one way to access your value.
This informs the reason most people go all out to prove themselves during their probation periods. However, before you can produce results, you must understand what is needed wherever you are. You must also understand the power dynamics and how office politics is played. This will enable you to work smart.
There is a relationship between praying and working. Prayer has its role and so does work. It is important to note that you cannot succeed without praying for success, and you cannot also succeed without working. Both work hand in glove.  According to Dr. Yomi Garnett, an accomplished ghost writer, "While prayer releases God's favour, work unleashes the force of man. When God's favour collides with your force, the extraordinary in you manifest".
Therefore, you must work for everything you pray for, and pray for everything you work for. This means that for you to see the fruit which you have been promised, you must till they soil.
When you pray and work, you attract opportunities. Opportunities don't literally come to you; you have to attract it. The mistake some people make is praying or asking people to do for them what they can do for themselves. It is important to note that nobody will assist you if you are not willing to assist yourself.
Did you know that work is a form of prayer? Yes, because when you work you are praying for a cause to take effect. According to Late M.K.O Abiola, "prayer is a work in action".
For you to succeed in any establishment, you need an element of spiritual and physical blessings. Spiritual blessings can be prayers from your creator, parents, mentors, or even superiors, who have accomplished and distinguished themselves in the field. You cannot overrule this part. You might argue some wealthy men succeeded without the spiritual factor, well, what you fail to understand is that spiritual blessings come in various kinds. It can be positive or negative. For the purpose of this article, I will focus on the positive aspect.
Sometimes what we must understand is that when you see people who have truly succeeded in life, you don't know the kind of seeds they have sowed in life. Maybe they have sponsored many people in schools, paid bills for men and women in hospitals, built infrastructural facilities etc. All these philanthropic acts may have generated a lot of goodwill prayers without the person knowing. That's why sometimes, we don't know the prayers that will be answered. Again, that is why it is always good to be good.
In conclusion, you have to be intentional with the kind of prayer you pray, and the kind of work you do.
Henry Ukazu writes from New York. He's a Human Capacity & mindset coach. He's also a public speaker, youth advocate and creative writer. He works with the New York City Department of Correction as the Legal Coordinator. He's the author of the acclaimed book Design Your Destiny – Actualizing Your Birthright To Success and President of gloemi.com. He can be reached via info@gloemi.com
The Story of "Good" and "Bad" on the Canvass of Reality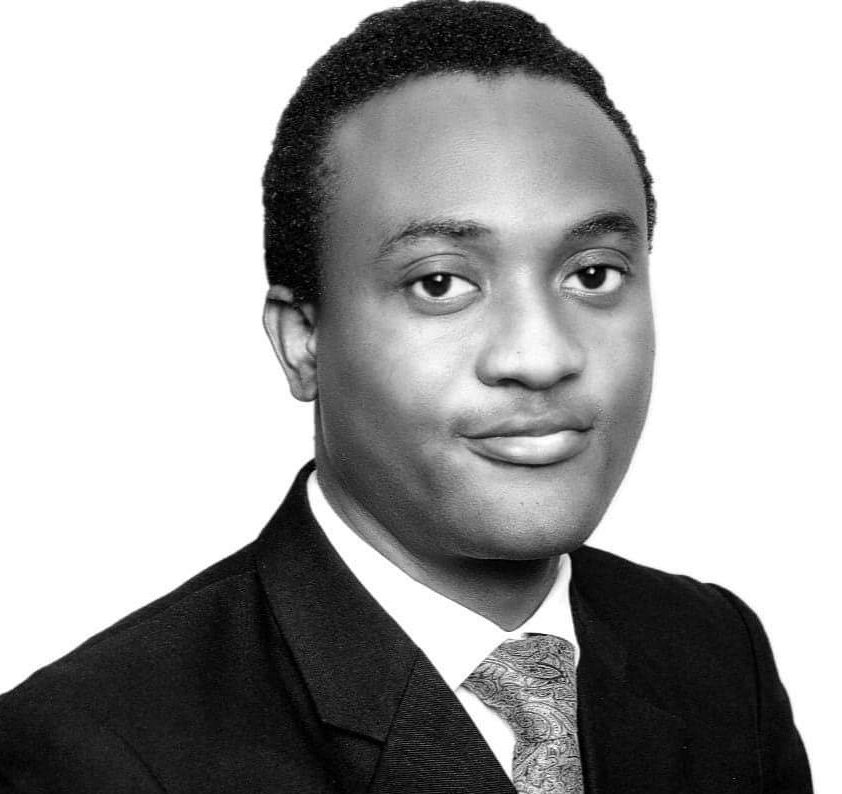 By Tolulope A. Adegoke
"Good is a path. Also, it is a choice. It is a choice that must be made. Every man is born a "chooser"! Your faithful decisions would determine your fate. Find your "good"; Choose your "good"; Re-unite with your "good"; Stick to your "good", even when tempted by "bad"! You don't overcome "bad" by being bad. You can only overcome "bad" by being good, as this is a better barter for better and sweeter conquests in all realms of human endeavours, beyond human comprehensions!" – Tolulope A. Adegoke, Ph.D., MNIM
Your faithful decisions would determine your outcomes. What's "Good"?
"Good" is simply when crisis works for peace to reign, and I will say it's all for the better.
"Good" is when positive and negative agree to power energy, and I will say it is all for the better.
"Good" is when "noise" submits to "quietness" for the sake of sanity.
It is when the soul opens up to divinity for the great alignment of our spirit to that which is holy, pure and kind.
"Good" is when "war" submits to lasting "peace",
It is when someone humbly admits his/her errors and maturely seek for forgiveness.
"Good" is when both "good" and "bad" happens for the benefit (good) of those who love God, and I'll say it's all for the better.
What's "Good"? Good is a rare virtue, one of the most genuine forces that breeds sanity, sanctity, and safety.
"Good" is God steps in the dark, like a lamb among the wolves; light in the darkness; a stream in the wilderness; a force for the fall of the false, for what is true and real to be revealed; and I will say it's all for good.
"Good" is a pull of faith in fate to fulfilling our destinies.
"Good" may be mocked, but that doesn't stop the authentic "good" from being good and better.
"Good" may be frustrated out of your abode, but without you, "good" is still good, and would always find a place of abode conveniently, honourably and peaceably accommodated by those that truly value the virtue of its versatility because it is a university that requires sanity, sanctity and maturity to overcome adversities… and I will say it's all for good.
Let me paint you a picture of a good story on the canvas of reality without any iota of gullibility:
"Bad and "Good" started living under the same roof, but one had to leave for the other to reign, and one thing is constant about "good". It flows naturally and doesn't struggle to be heard, to be seen nor to be felt.
Eventually, there was a cold rift between the two forces, but instead of warring, "Good" left for good. After three (3) months, the oil in the lamp that powers the light in the home and environment ran out. They solely relied on the illumination generated by "Good" while it was with them. Ooh, gross darkness emerged as a result of the absence of "Good", as a result of the absence of light.
The light was obtained from "Good", because the only thing that "Good" took with it while leaving was the power of light. There was no light, no warmth, no sight, then "Bad" became very ill and grew old in its weak condition. Because of pride, and "Bad" refused to look for good.
Truly, "Bad" was bad, and "Bad" is bad; but "Good" was busy illuminating those that accommodated it after leaving its previous abode.
The good news of "Good" spread abroad, and it became a strong nation; stronger than the greatest. After being battered and beaten by bad, everyone began migrating to secure their destiny and fulfill their purposes. They'd all been raped so badly by "Bad".
"Good" became HOPE, FAITH, DELIVERANCE; "Good" became HELP, HOPE; "Good" became the last resort for their resolve.
One day, "Good" had to look for "Bad", and invited "Bad" to a meeting alongside its supporters.
"Good" stood up and asked the congregation: "Why do I live there? Why do you think I am here?" And the supporters screamed: "because you are good, because you are kind, because you are hope, deliverance, and our last resort and resolve."
And "Good" asked again: "What has "Bad" offered you all so far?" And there was deep silence, the atmosphere became so cold; it was so touching, mournful and sorrowful. People become so broken, because virtually all of them have lost one or two things to being followers of "Bad things, either consciously and unconsciously; either ignorantly, lackadaisically and adamantly.
The "Bad" became so sad, but "Good" further made a good and godly statement: "Everything, both the good and bad, happens for the good of those that love God," Good continued: "I am a creation with a purpose of illumination, for sanity and sanctity by divine order, while "Bad" is a creation with a purpose of pollution, instigated or permitted by divine order to help understand, reveal, appreciate the course and cause of "Good". Would any of you present here understand the value of good if there were no bad? If there was no darkness, would there be any need for light to be valued? If there is no blindness, would there be any need for sight? If there is no hunger, would there be any need for food?
Value is understood, respected, honoured, acknowledged properly through lack. Would there be any valuable peace if there were no wars? If there is no noise, would there be any value for quietness or silence? Is there any value in wisdom that comes from good if there is no foolishness?!!If there is no death, would there be any value for life? If there are no illnesses, would there be any value or need for cure or healing?"
Everyone were marveled, yet they were all broken. "Good" further said: "I say to you again, everything, both the good and bad, happens for the good of those that love God.
The most genuine force for healthy living is good; bad is the path to destruction. "Bad became bad; bad became sorrowful; "Bad" became humbled; "Bad" became broken. He had no choice than to renounce itself from being bad.
Everyone applauded and praised him, saying, "Good" is the deliverer for eternity."
But I have to tell you today, that "Good" is a path. Also, it is a choice. It is a choice that must be made. Every man is born a chooser! Your faithful decisions determines your fate!
Find your "Good", and then choose your "Good". Re-unite with your "Good". Stick to your "Good", even when tempted by "Bad"!
You don't overcome "Bad" by being bad. You can only triumph over "Bad" by being good. Your faithful decisions would determine your end. Both "Bad" and "Good" are established and determined by your strong decisions and choices. Both life and death are choices you resolve to make.
Life is good. Death is bad. Death gives room for a fresh life. And when a seed is planted into the earth, it must die. It must decay, and that would give room for a new life, for a NEW DAWN… And I would say, "IT'S ALL FOR GOOD, the better, and the BEST!"
Food for Living: Striving for the Success You Desire
By Henry Ukazu
Dear Destiny Friends,
Nothing that brings joy to the heart more than success. Success is an enabler, a tranquilizer, an encourager, and comes in various forms vis a vis academic, business, family, spiritual, personal, and professional. One thing however,  is certain, and that is in all these, one must work it out because none given on the platter of gold. Even if you accidentally stumble unto to success, you must manage or develop it, otherwise, it will easily slip off your fingers.
According to a accomplished researcher and administrator, Abdulakeem Sodeeq Sulyman, "You need to be deliberate with your life. Create time for yourself to grow towards the person of your dreams because nobody would do that for you".  In the journey of life, there's no free lunch anywhere, you must work for your success. My late dad, Chief Anthony Lazarus Ukazu, once told me that "any name you want to bear, you must work for it".
What most people don't know is that success starts from little beginnings in the same way little drops of water make an ocean. Success is not accidental, it's an intentional and strategic step that involves smart and hard work. In every sphere of life, one must understand what is needed to succeed whether they are working in the entertainment, academic or even political environment. To work for your success, you must have a positive attitude, a good personal relationship, ability to work with people, and must be willing to go the extra mile.
In striving for your success, one must make their own career choice. It's your life and nobody will live it for you. Your friends, parents, family, and the world's expectations are all opinions. You know yourself and know what makes you happy. In doing this, one must identify his strength and weaknesses. He must focus on his strength and work on his weakness. Your ability to know your strength will give you an edge on where you should focus on.
When you take the initiative of putting yourself out there, it will be easier for people to support you. Imagine if your car breaks down along the road, and you are waving at people to assist you in fixing it, few people are likely to support you, but if you start pushing the car, people are likely to stop to assist you. That tells you one thing, people are always willing to help those, whose efforts are visible.
Nobody ever achieved success with a smiling face. There's always a story behind every success. In your search for success, there are bumps along the way. There are red, yellow, and green lights, all giving signals on the vicissitudes of life. Again, according to Abduulakeem Sodeeq Sulymna, "Even if things are not going as planned, as long as you are on the right side of the fight, be courageous to keep fighting". The question now becomes, how will you know you are on the right side of life? You will know you are on the right side when you have peace of mind.
To work for the success you desire, you must first make a mental preparation by imagining it, and what it entails. The more you prepare for it, the harder you practice, and the more your practice, the luckier you get, and invariably the more successful you become.  In a nutshell, you must plan, prepare, and practice.
Three essential keys progressive minds need to work out their success are communication, confidence and character. Among these three, the most important is character. Even if you have confidence and can communicate well, people will still find it difficult to do business with you if you don't lack character. Contrast it to when you have a good character but lack confidence and communication skills, your goodwill is likely going to attract the necessary opportunity you need.
To work for your success, you must take the initiative to be your own cheer leader, and self evaluator. At periodic intervals, you need to assess your performance by your own standards as opposed to other people's opinion and rubric. You know yourself more than other people do.
In conclusion, one must make an intentional effort to overcome any challenge preventing them from achieving their set goals, dreams and vision, which will ultimately give them fulfillment in life.
Henry Ukazu writes from New York. He's a Human Capacity & mindset coach. He's also a public speaker, youth advocate and creative writer. He works with the New York City Department of Correction as the Legal Coordinator. He's the author of the acclaimed book Design Your Destiny – Actualizing Your Birthright To Success and President of gloemi.com. He can be reached via info@gloemi.com